Are you looking for a fun way to scare someone this Halloween season? Try making this DIY Bug Soap! It's a fast and easy way to freak out your friends, family or party guests.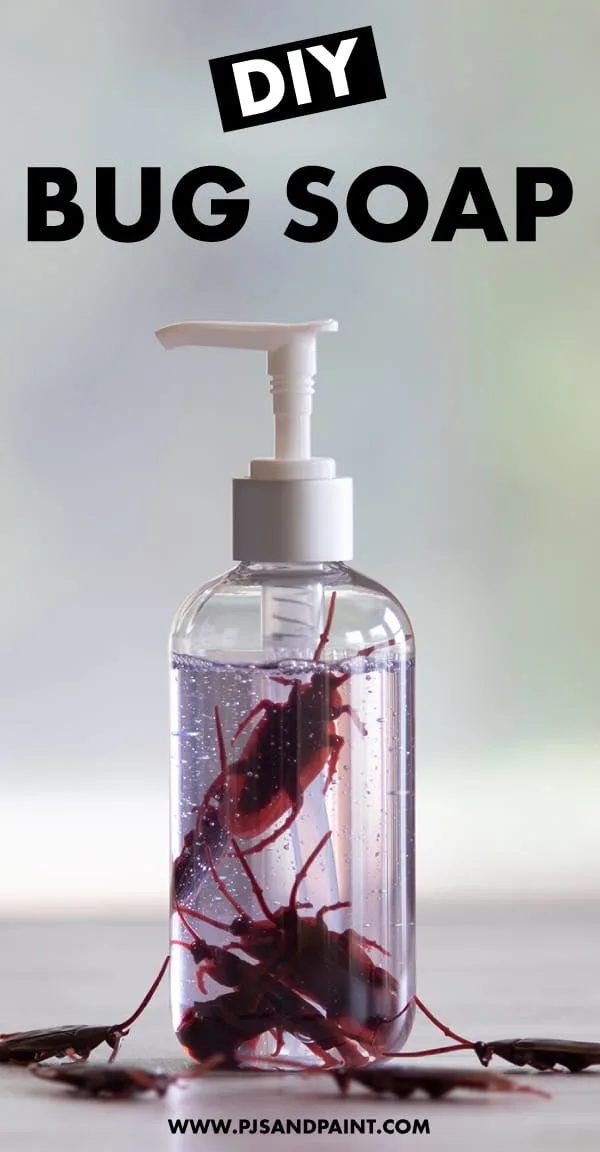 Disclaimer: This post contains Amazon affiliate links. This means that at no extra cost to you, I may earn a small commission if you decide to make a purchase.
I've been looking for some ways to get more into the Halloween spirit this year. And I decided that not even my bathroom decor is off limits! Check out this super easy tutorial on creating your own bug soap.
This would be perfect for your own bathroom, to sneak into someone else's, or to give out as spooky Halloween party favors.
What you'll need to make DIY Bug Soap:
All you need to do to create this creepy crawly bug soap is to first take your empty soap dispenser and add a few fake bugs to the bottom.
Pour in liquid hand soap approximately halfway up the bottle. Add a couple more bugs and then a little more soap.
Screw back on the cap and your new bug soap is now ready for the bathroom!

Want to recreate this exactly? This is what I used, all from Amazon!
Happy Halloween!