With Halloween quickly approaching, I have been trying to come up with some fun and inexpensive ways to decorate the house. Today, I am excited to share with you this DIY Halloween Garland tutorial.
It is fun, easy and requires very minimal supplies. In fact, I'm sure you have most of the materials already in the house!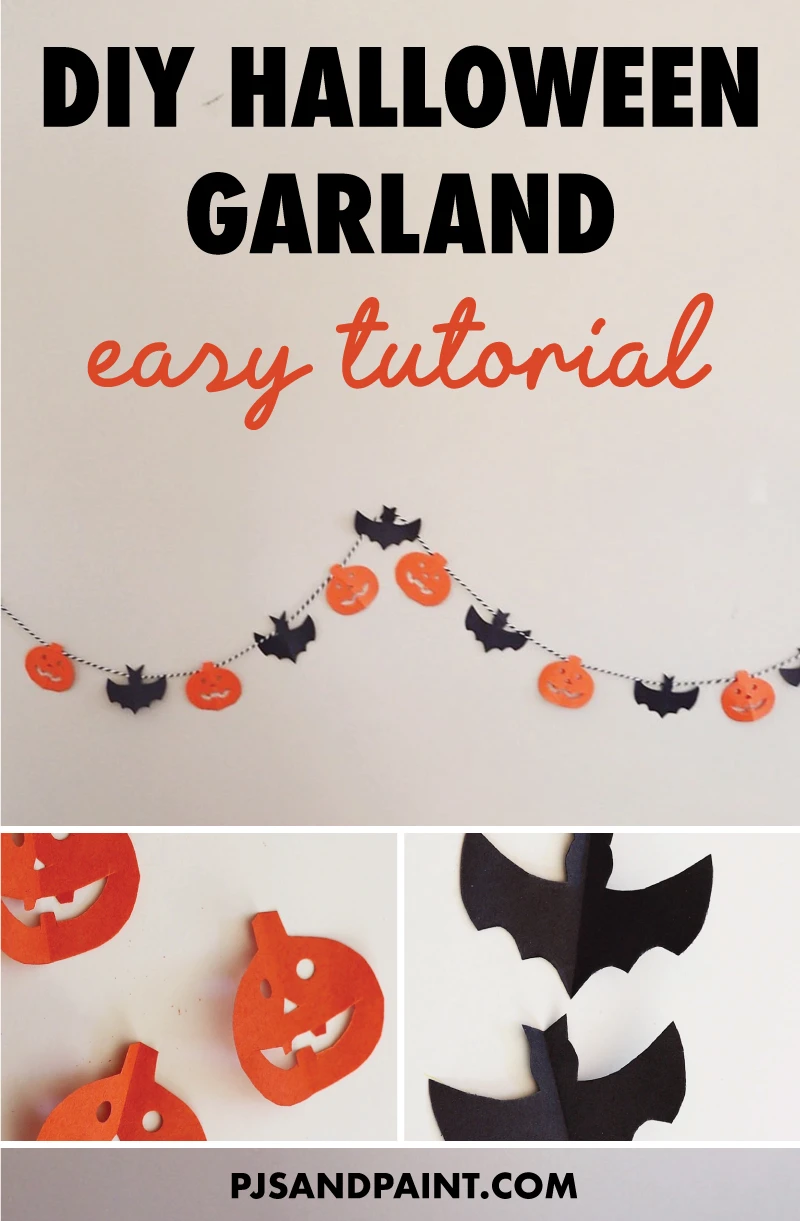 Disclaimer: This post may contain Amazon affiliate links. This means that at no additional cost to you, I may earn a small commission if you decide to make a purchase. For more information, please feel free to read our affiliate disclosure.
Materials needed to create a DIY Halloween Garland:
Orange construction paper
Black construction paper (I used one piece of orange and one piece of black paper for my garland. Feel free to use more or less to create your desired garland length.
Tape
Scissors
A pen or pencil
A hole punch
String or twine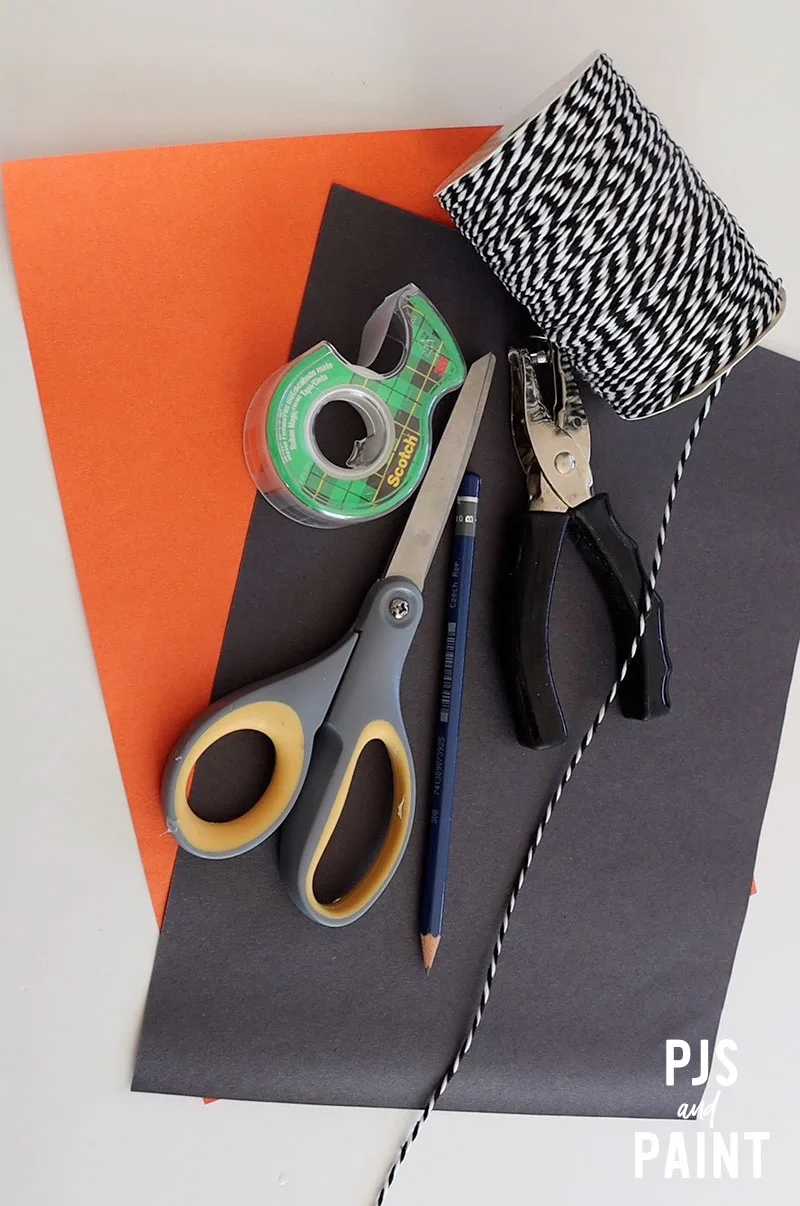 How to create the paper pumpkins:
First, you are going to want to fold your orange construction paper into thirds. I did this by folding the page just as I would fold a letter before sticking it in an envelope.
Once you have your creases, fold them back and forth one more time and then gently tear one section off. Repeat with the next section. (You can watch the video tutorial above to see what the fold and tear method looks like if you would like a visual!)
Alternative: You can also use scissors to cut the page into thirds. I just find that I have trouble cutting straight lines so I prefer this fold and tear method.
If you have a paper cutter you can also use that for perfectly straight lines!
Next, you fold the strip of paper in half three times. This step ensures that all of your folds are the same size.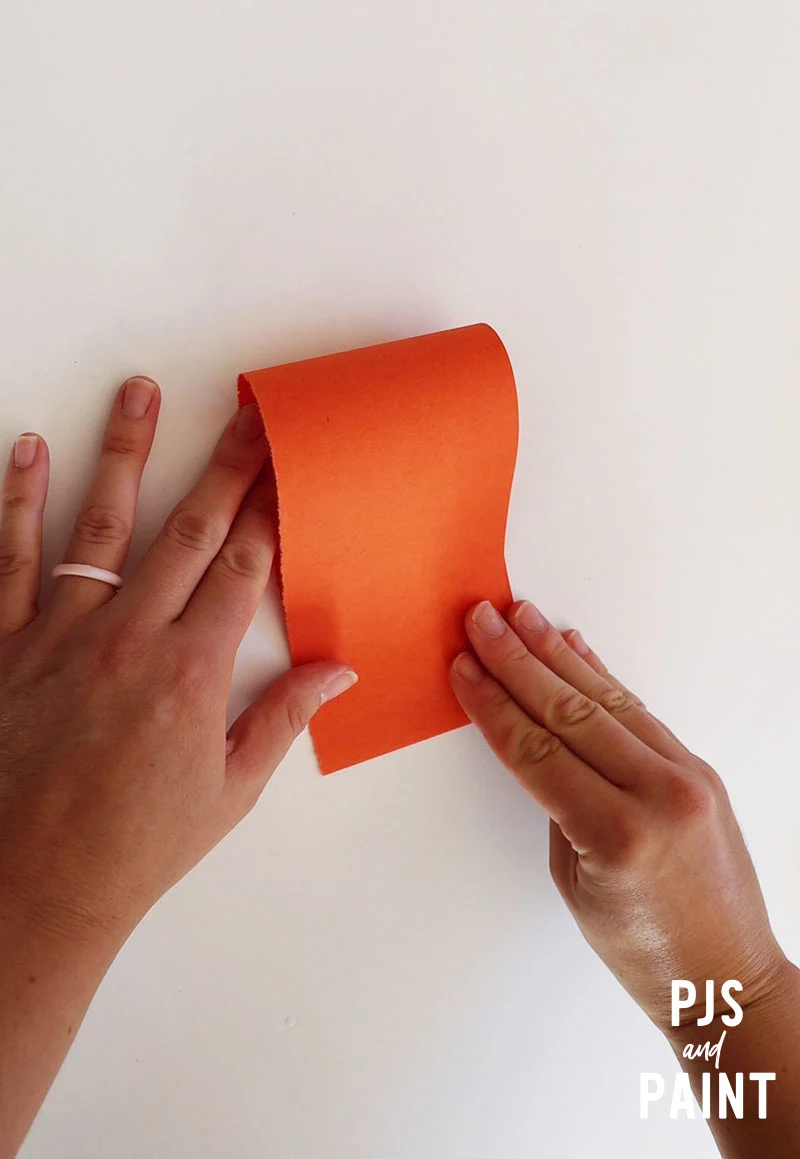 Then, open up the paper and refold on the lines you just created, however this time, fold them accordion style. This is a very important step!
Once folded, make sure that the open end of the paper is on the right side. (Again, feel free to reference the video above for a visual explanation!)
Draw half of your Jack-O-Lantern face and then cut it out using scissors.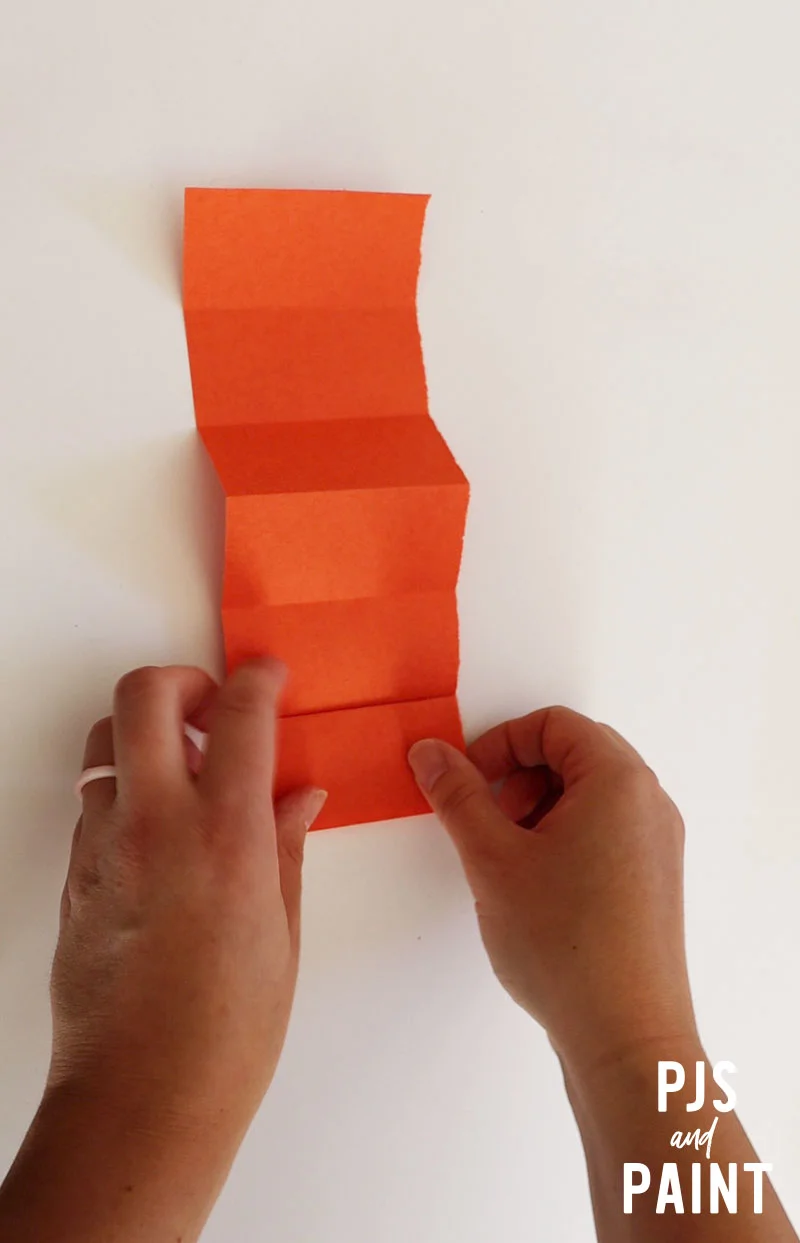 Then using a hole punch, you can create the pumpkin's eyes.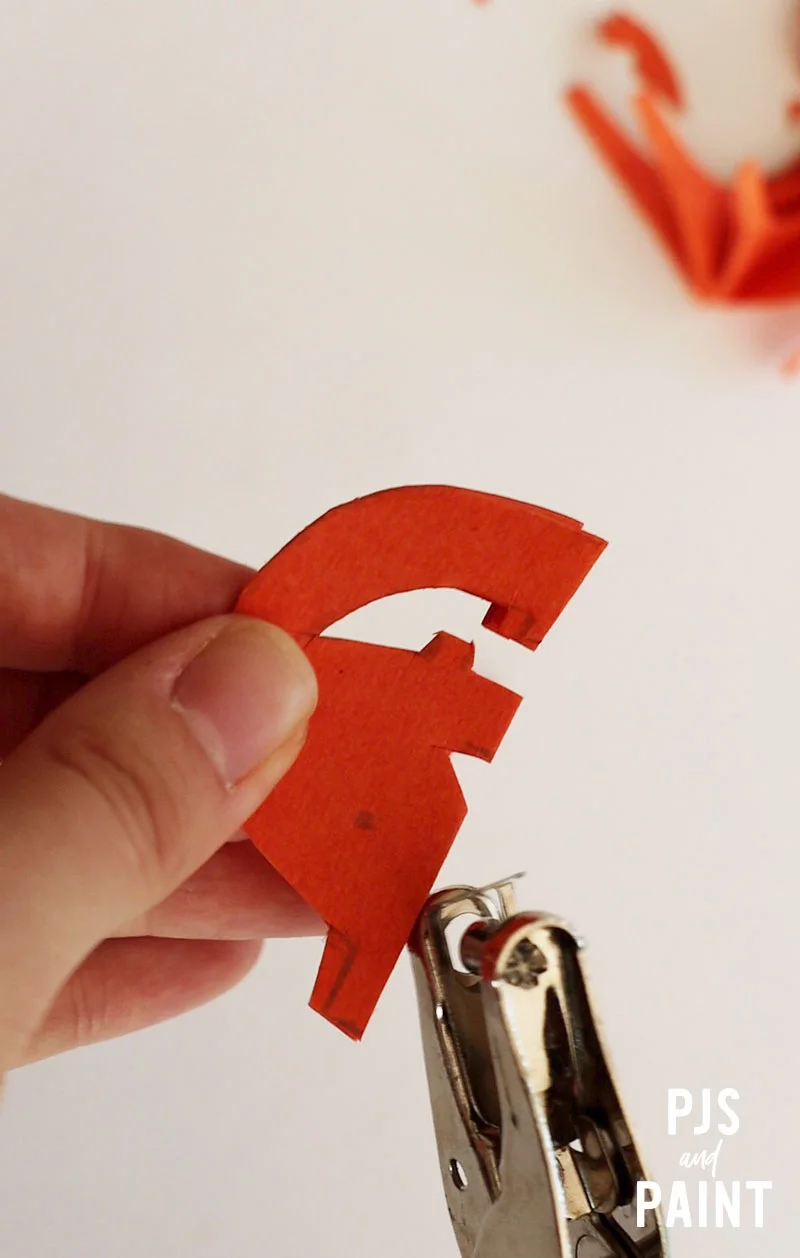 Unfold and you should now have four adorable little pumpkins. Repeat this step with the other strips of paper, depending on how long you would like your Halloween garland to be.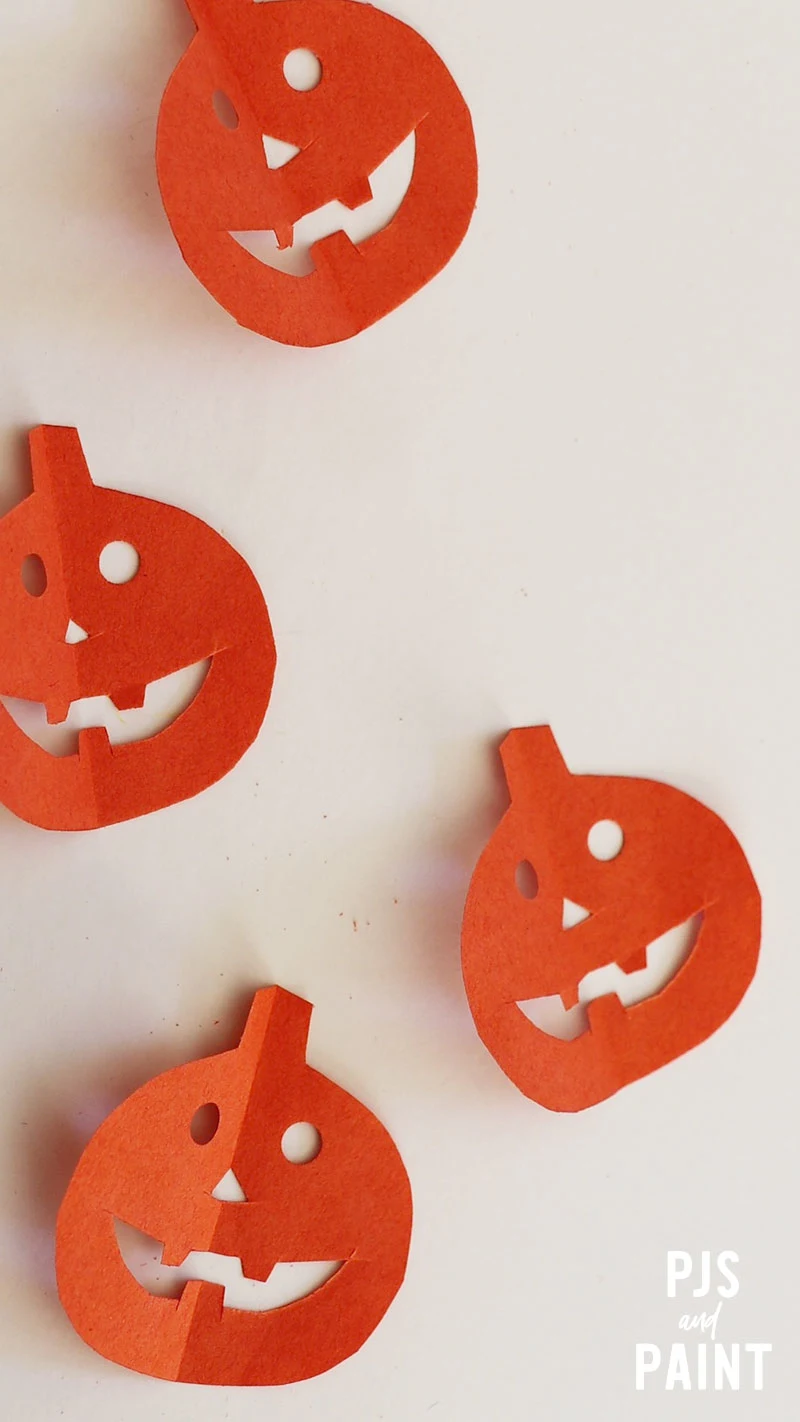 How to create the paper bats:
Just like the pumpkins, fold the black construction paper into thirds and tear off each section.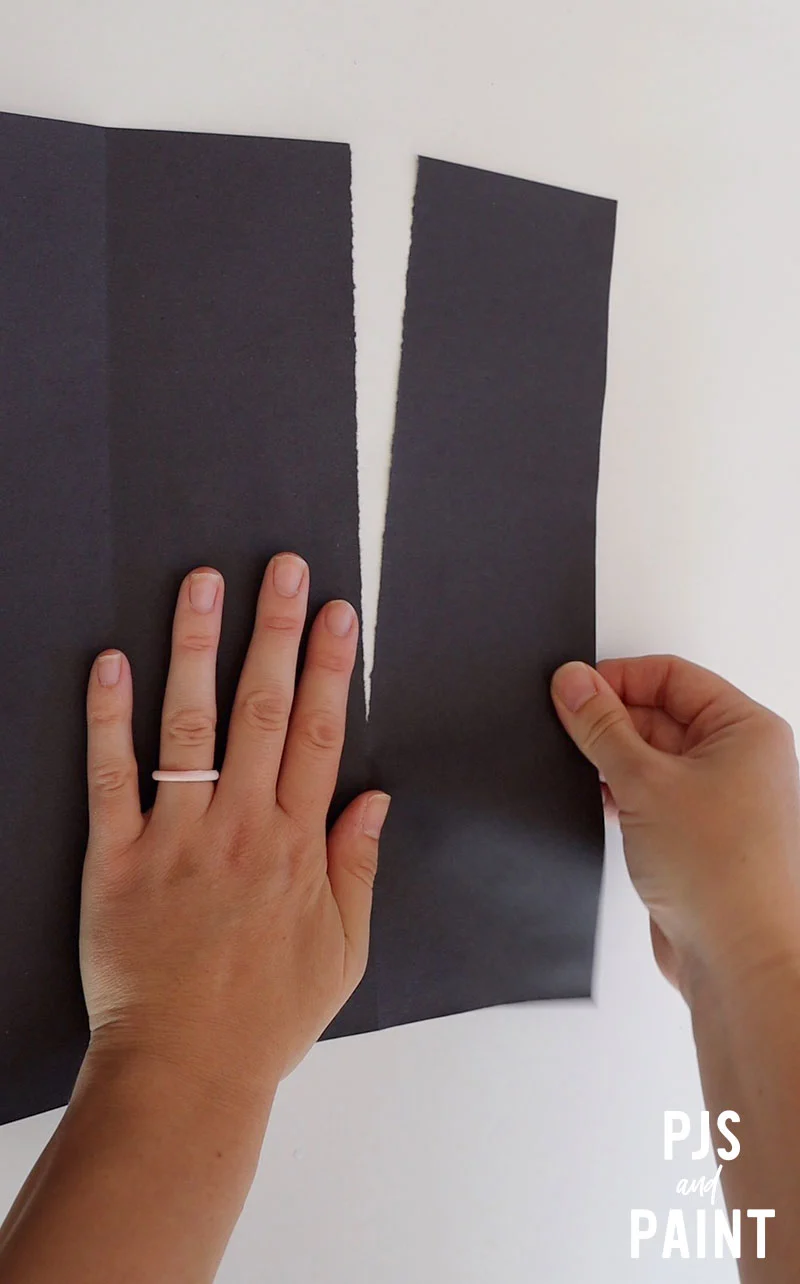 Fold the strip of paper in half three times, unfold, and then fold again accordion style.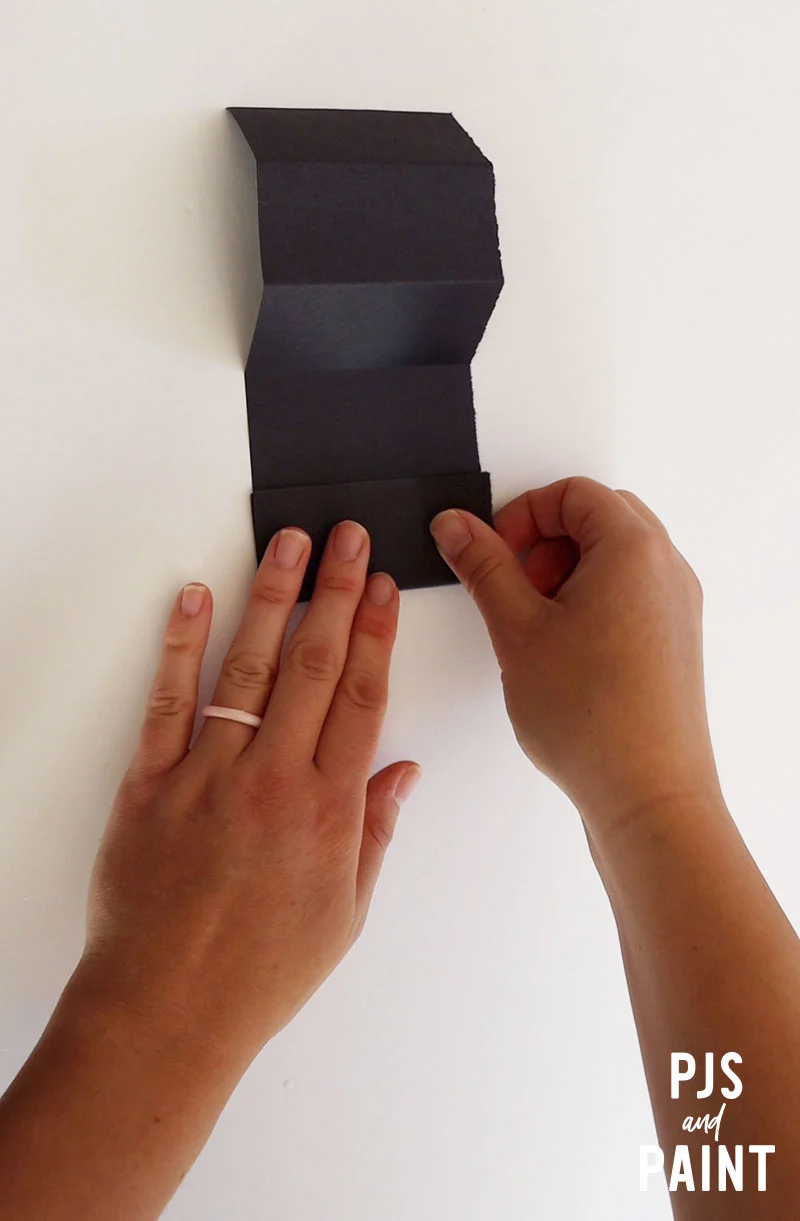 Using a pen or pencil, draw half of your bat onto the paper, ensuring that the open flap is facing the right side.
Important: You are not going to be making a paper chain (where the bats are all connected to each other when you unfold the paper) so make sure that the wings don't touch the right side of the paper. This will ensure that you end up with four individual bats to use for the garland.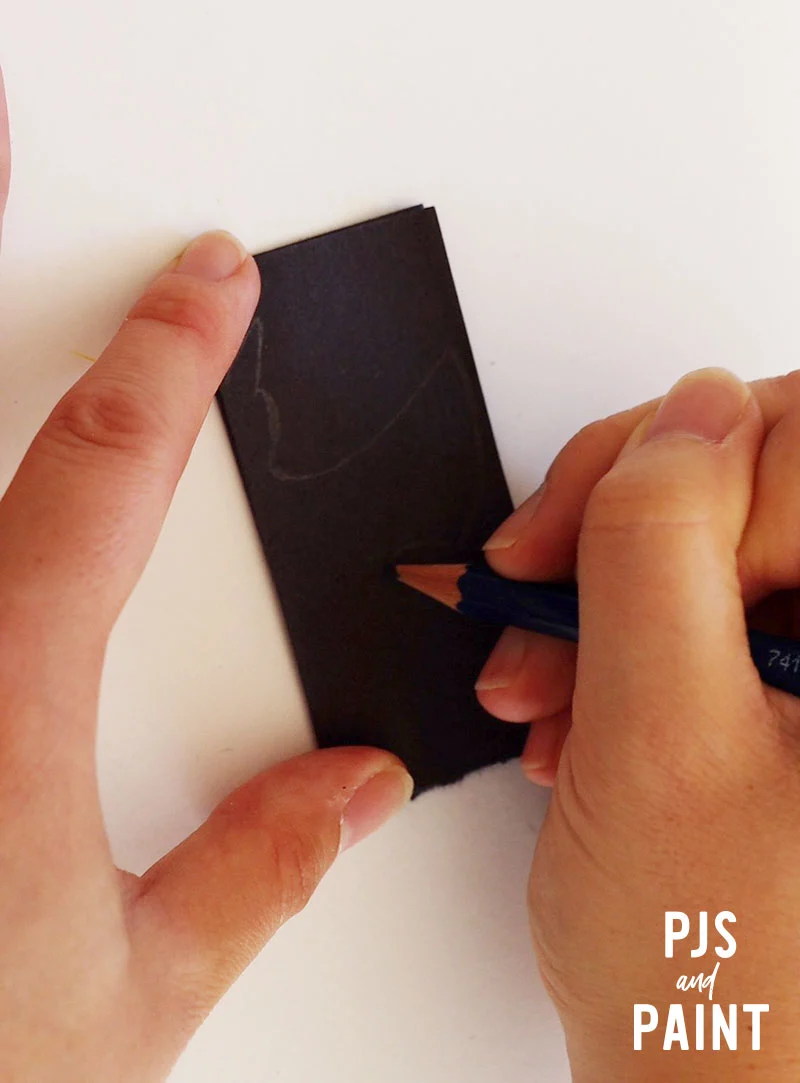 Cut along the lines and unfold to reveal your four paper bats!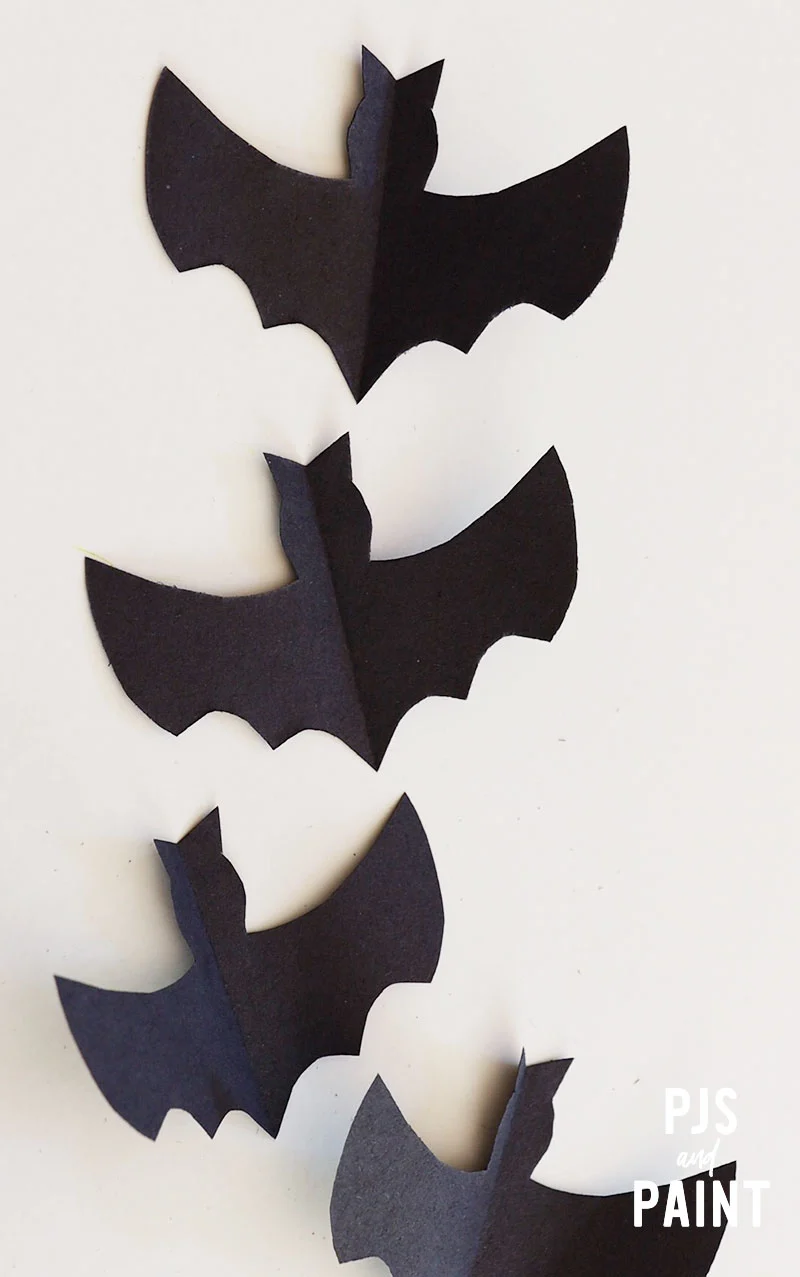 Next, line up your pumpkins and bats along a piece of string or twine. I really love the look of this black and white string!
Tear off a small piece of scotch tape and attach the head of the bats and the stem of the pumpkins to the string.
Repeat for as long as you would like your garland.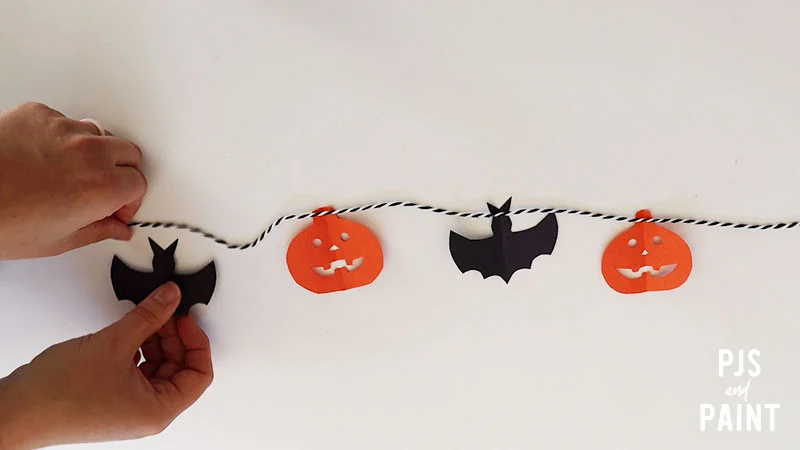 When you are done, you are ready to hang you DIY Halloween Garland to the wall and start decorating for spooky season! Happy Halloween!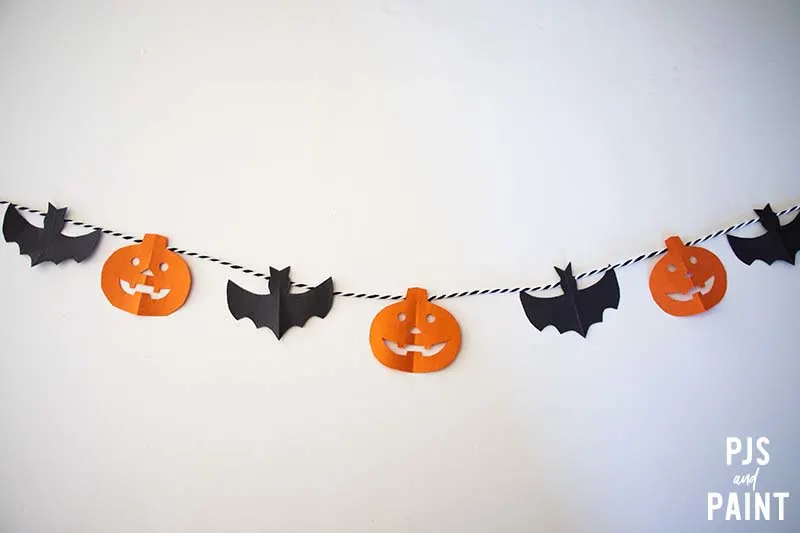 If you enjoyed this tutorial, you may also like to check out some of our other fun DIY Halloween decoration ideas below:
Free Printable Bat Template
This printable bat template is perfect for tracing and creating DIY Halloween decor, or to use as a coloring page for kids!
DIY Bug Soap
All of your house guests will get a good scare when they go to wash their hands and see your soap container filled with bugs!
Free Printable Halloween Soda Bottle Labels
If you are having a Halloween party this year, you will definitely want to dress up your food and drink table with these free printable soda bottle labels.