If you are looking for a creative and fun activity to do with your child or your preschool or kindergarten class, then you are in the right place! This simple construction paper dump truck craft is super easy and turns out pretty adorable if you ask me!
My dad is a contractor and so my family own a lot of trucks. Every time we go over and visit my parents, my son asks to sit in the trucks, press every button he can find and of course, honk the horn.
One of his favorite trucks is the dump truck. It's "so big and so red!" as he excitedly says whenever he sees it. And that is what inspired today's craft tutorial to create a simple construction paper dump truck.

Disclaimer: This post contains Amazon affiliate links. This means that at no extra cost to you, I may earn a small commission if you decide to make a purchase.
When my brothers and I were little, we also loved our dad's dump truck. I remember we would often climb up in the bed of the truck and pretend we were going to the dump.
And if we were lucky, we would get to ride along for a trip to the actual dump! It's funny to look back and think of all the silly things that would be so much fun for us!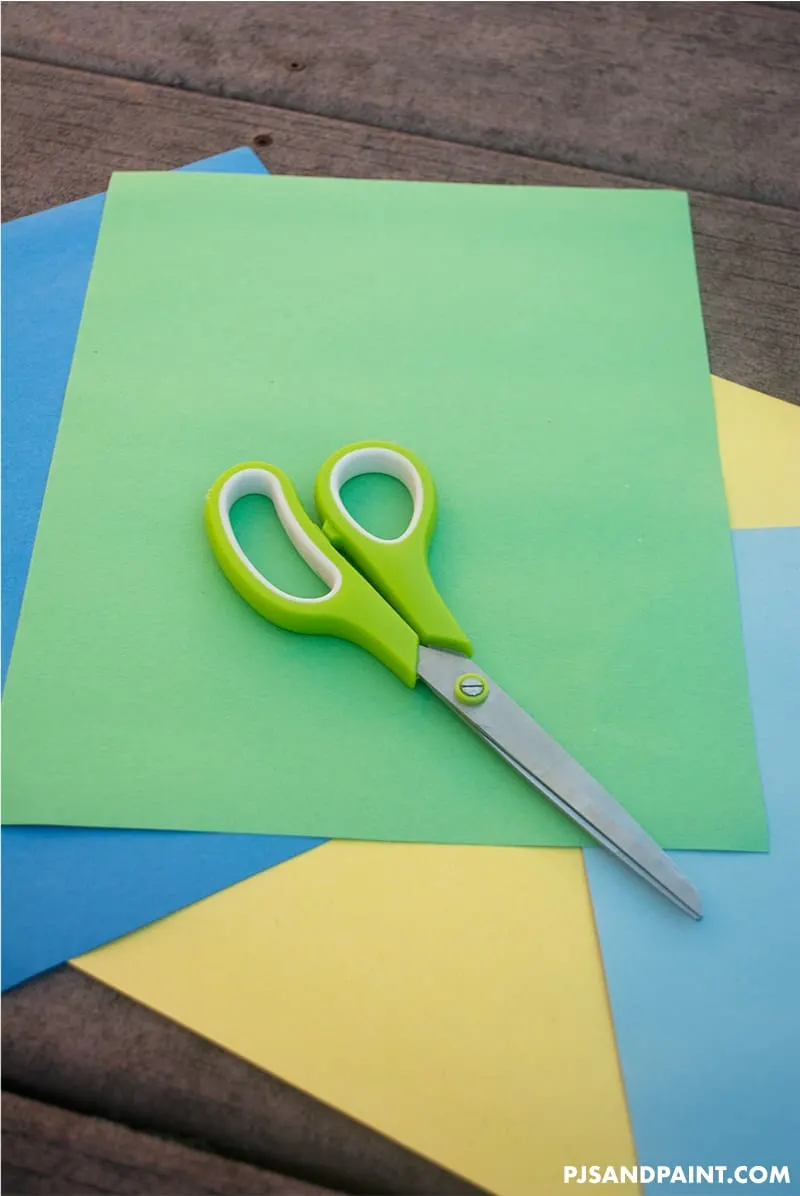 Supplies needed:
Scissors
Pens or pencils
Glue
Construction Paper Dump Truck Craft Instructions:
First, you will want to download the construction paper dump truck template that I have put together. You can scroll down to the bottom of this post and find the free template download link.
I would definitely recommend printing out the template onto white cardstock. If you only have regular printer paper, that can work also. However, cardstock would be the best option since it is thicker and more durable. It will allow you to more easily trace the pattern onto the colored construction paper and it will also hold up better over time if you are planning on reusing the patterns multiple times.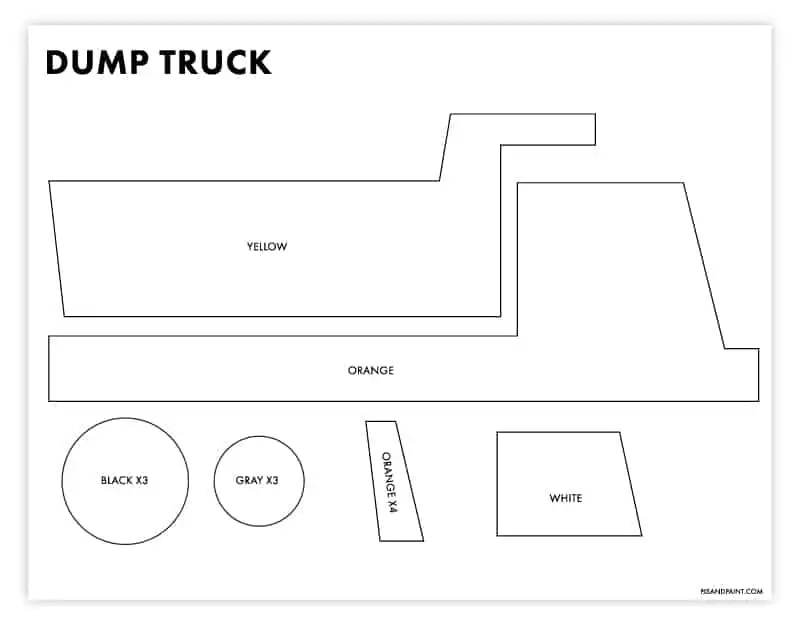 The template download link is located at the bottom of this post.
After the pattern is printed out, you can simply cut out the shapes with scissors. If there are any shapes that require multiples, the pattern will say for example, Orange x4.
I also included some dirt for the ground that I did not make a pattern for. You can simply take some brown construction paper and then glue it at the bottom of the page to make the dirt mounds.
You can also use some black or gray construction paper to create a road instead of dirt. Adding in some clouds or birds in the sky might be fun as well. Feel free to be creative!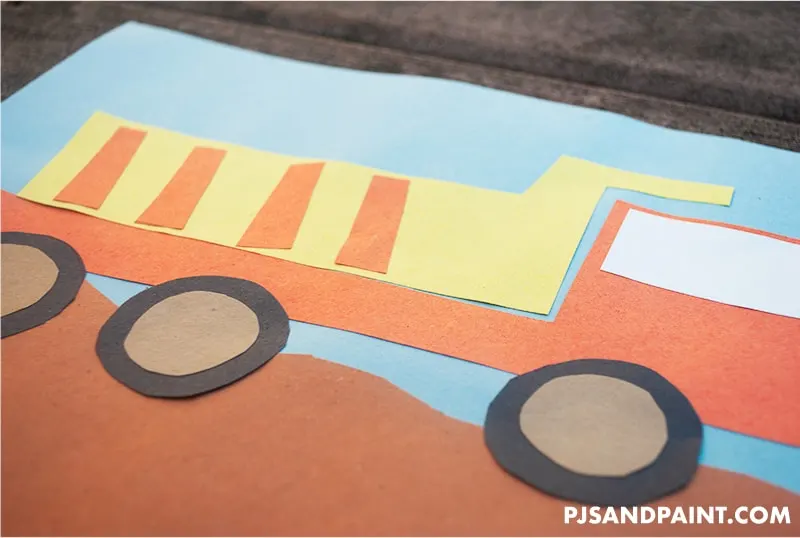 Once the ground has been glued down, place the orange body of the truck in the center of the page.
Next, glue down the three outer tires and inner tires. Add on the yellow truck bed and orange lines.
Finally, glue on the white window and you're done!
If you enjoyed this dump truck craft, you may enjoy some of our other similar construction paper crafts below: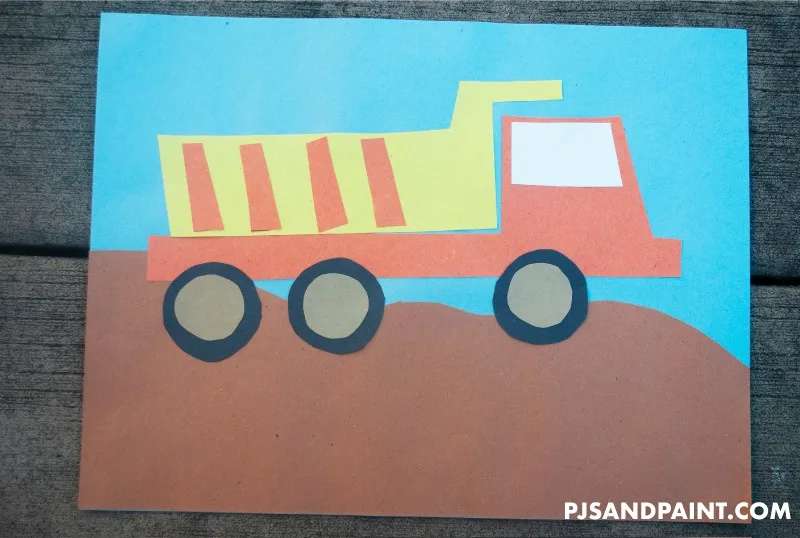 Template Download Link:
The construction paper dump truck template is designed to fit onto an 8.5×11 inch piece of paper or cardstock.
Feel free to download and print as many copies of the template as you would like. However, please do not edit or redistribute the files in any way. This dump truck template was created for personal or classroom use only.
Click here to download the construction paper dump truck template.