I recently bought a huge pack of construction paper and have been having so much fun coming up with simple crafts I could make with my toddler. Today, I am sharing this cute construction paper fire truck craft. It's fun and easy enough that anyone can do it!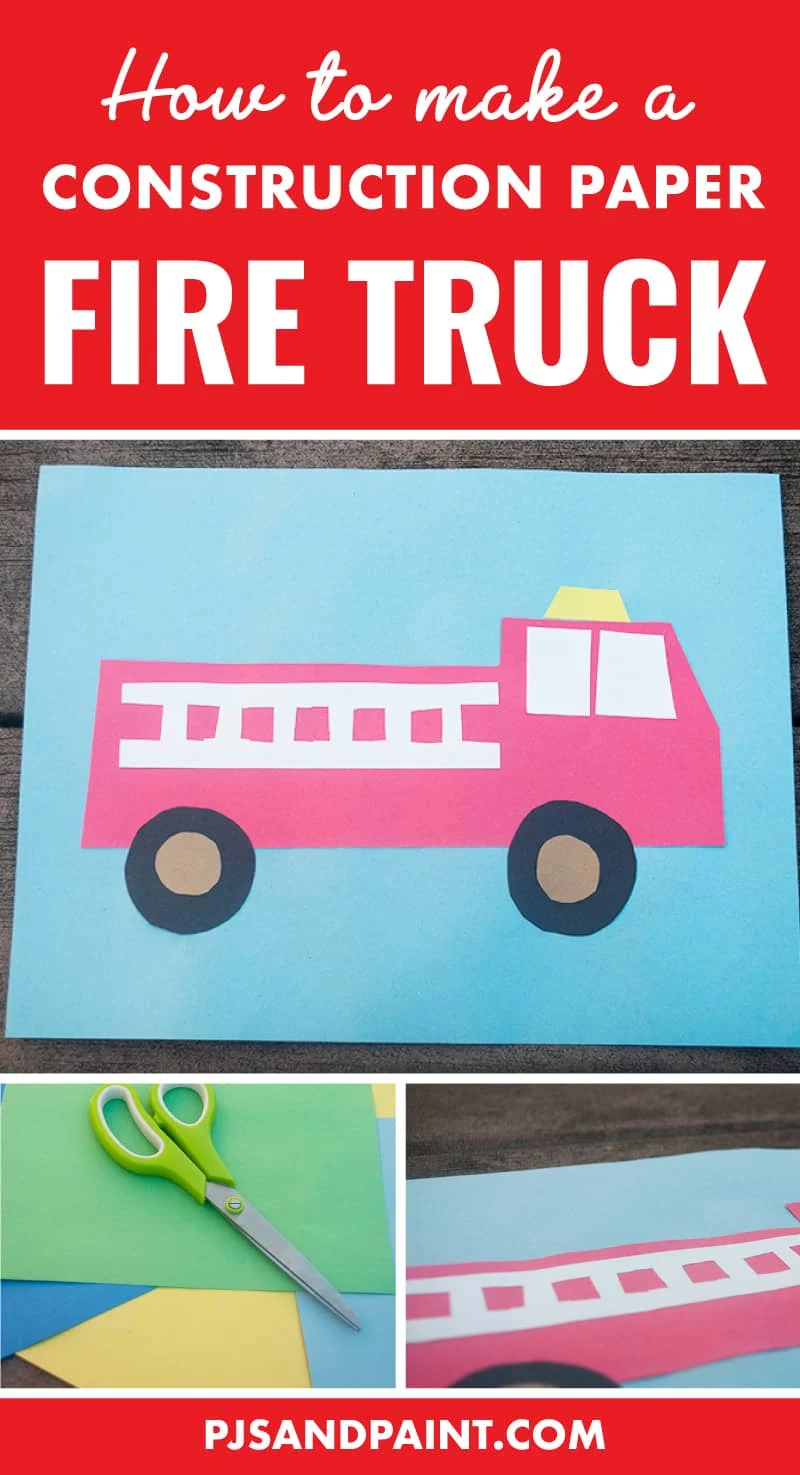 Disclaimer: As an Amazon Influencer, I earn from qualifying purchases. This means that at no additional cost to you, I may earn a small commission if you decide to make a purchase. For more information, please feel free to read the affiliate disclosure on our privacy policy page.
As I was thinking of some template ideas for construction paper crafts, I first thought of what I knew my son would like to make.
My husband is a firefighter and our boys love fire trucks even more than the average kids! They will run around the house putting out "fires" and rescuing cats from trees. I have to say, it's pretty adorable.
And so when they saw me working on creating the fire truck template they got very excited and couldn't wait until I was done, so they could make a construction paper fire truck of their very own.
This craft is simple enough that even young kids can make it. And if your child is a bit older, they might even be able to help cut out and trace the template as well.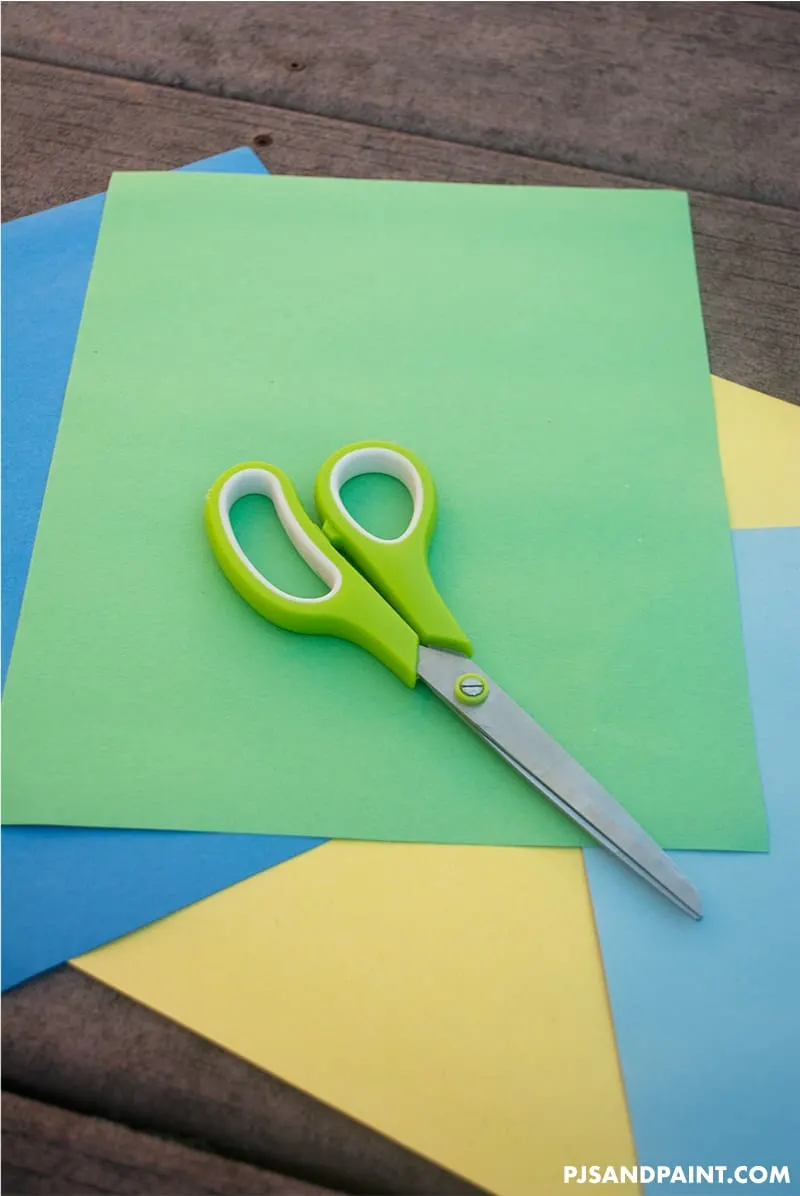 Supplies needed:
Scissors
A pen or pencil
Glue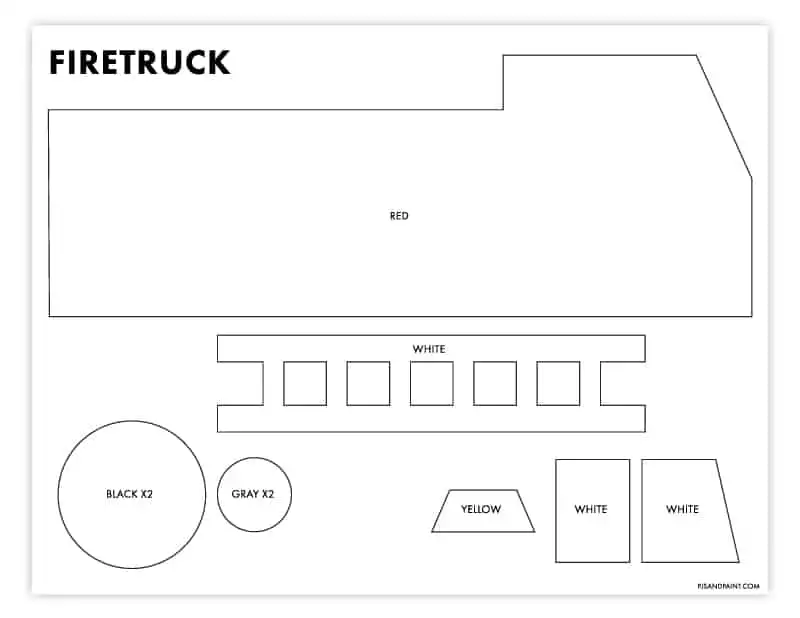 I would highly recommend printing out the template onto cardstock. You can also use regular printing paper if you would like, however cardstock would probably be the best option. Since cardstock is a thicker material, it will allow you to much more easily trace the pattern onto the colored construction paper.
Cardstock is also much more durable if you are planning on creating this craft with your class and need to make multiple templates.
After the pattern is printed out, you can simply cut out the shapes using scissors. If any shape requires you to cut multiples of it, it will say for example, Gray x 4.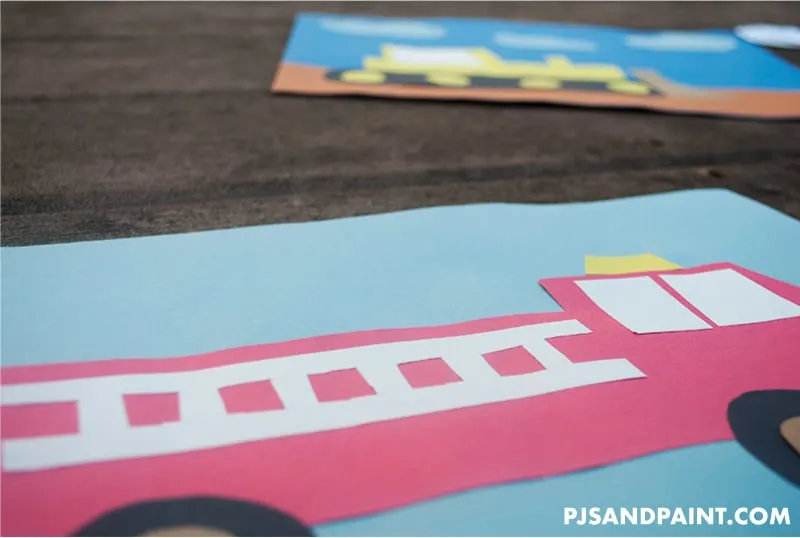 After all of the shapes have been cut out, you can choose a background color. I chose blue for the sky, however, you can feel free to choose any color you would like. Be creative!
The first thing you will want the kids to do is to is glue down the red body of the truck. Next, glue on the two black outer tires and center tires.
Add on the two windows, the ladder and then finally the yellow light up top.
If you would like to, you can also add in some road underneath the firetruck, and/or clouds in the sky to complete the scene to your liking.
Did you enjoy this fire truck craft? If so, you might want to check out some of our other similar construction paper crafts below: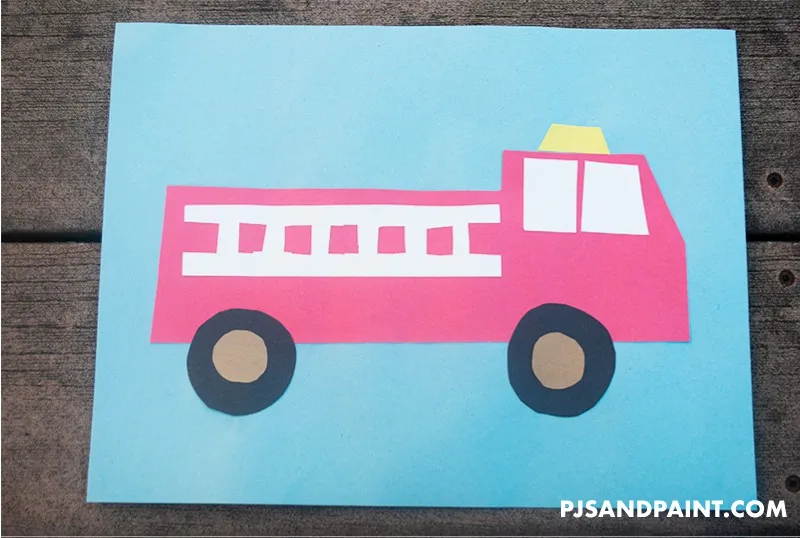 Construction Paper Fire Truck Template:
The construction paper fire truck template is designed to fit onto an 8.5×11 inch piece of paper or cardstock.
Feel free to download and print as many copies of the template as you would like. However, please do not edit or redistribute the files in any way. This fire truck template was created for personal or classroom use only.
By entering your email address you will be receiving the free digital file as well as subscribing to our weekly email newsletter. You may unsubscribe at any time.