We're getting in the Christmas spirit a little early around here! This week I'll be sharing a bunch of easy DIY Christmas tree ornaments.
Today's ornament is this fun pom pom ball. While it's definitely easy, it does take some time to glue on all the individual pom poms. So while you're working on it, put on your favorite tv show, maybe get a glass of wine and have fun!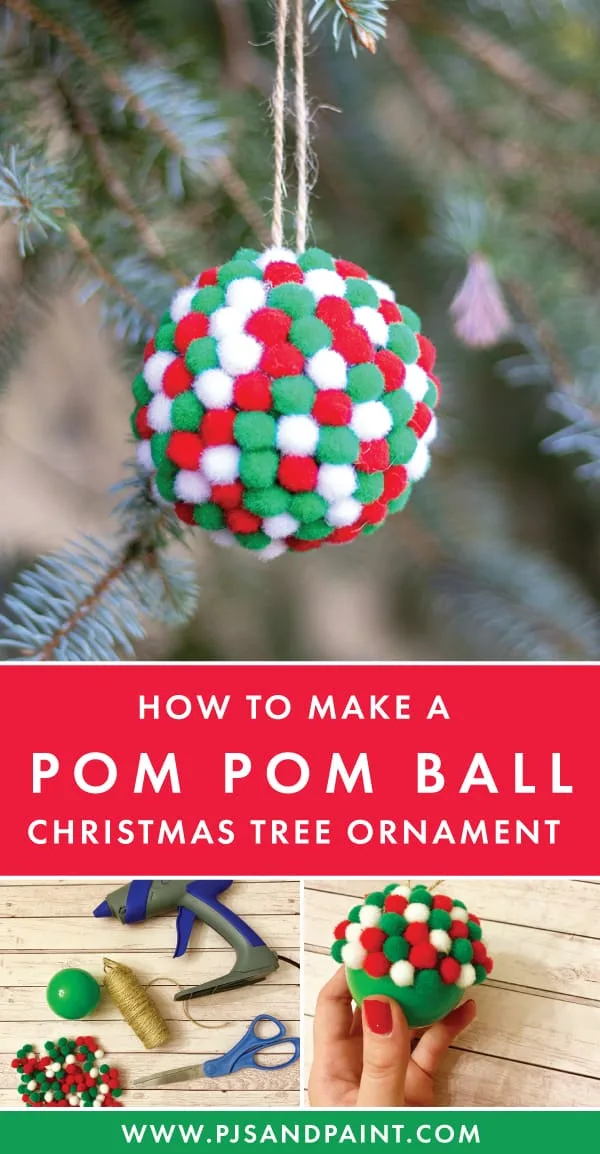 Disclaimer: As an Amazon Influencer, I earn from qualifying purchases. This means that at no additional cost to you, I may earn a small commission if you decide to make a purchase. For more information, please feel free to read the affiliate disclosure on our privacy policy page.
Kids can definitely enjoy creating this ornament as well, however it may not be best for younger children as there is a lot of hot gluing involved. But don't worry, we'll have plenty more ornament ideas coming soon that even the littlest in the family can make.
Supplies needed to create one pom pom ornament: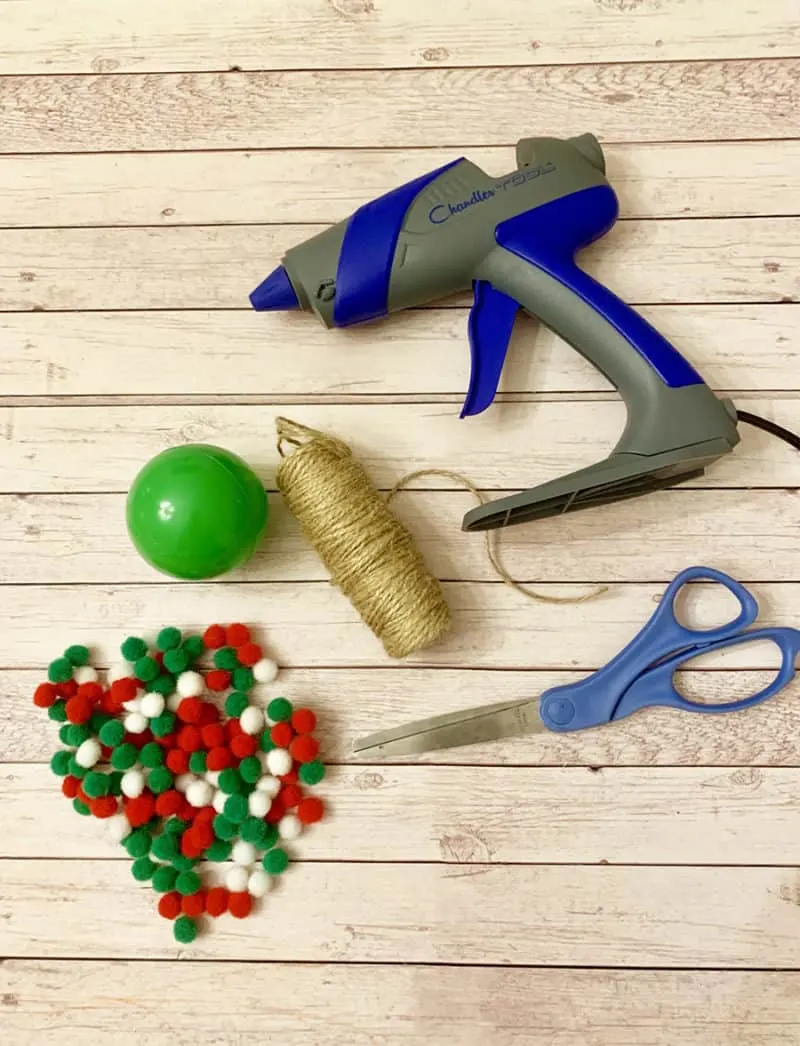 The first thing you'll need to do to is get a styrofoam ball (easily found at craft stores or here on Amazon), or any other kind of lightweight ball.
I actually stole a few of my son's ball pit balls for this project and they worked out great!
Cut a piece of string or ribbon and tie the ends together.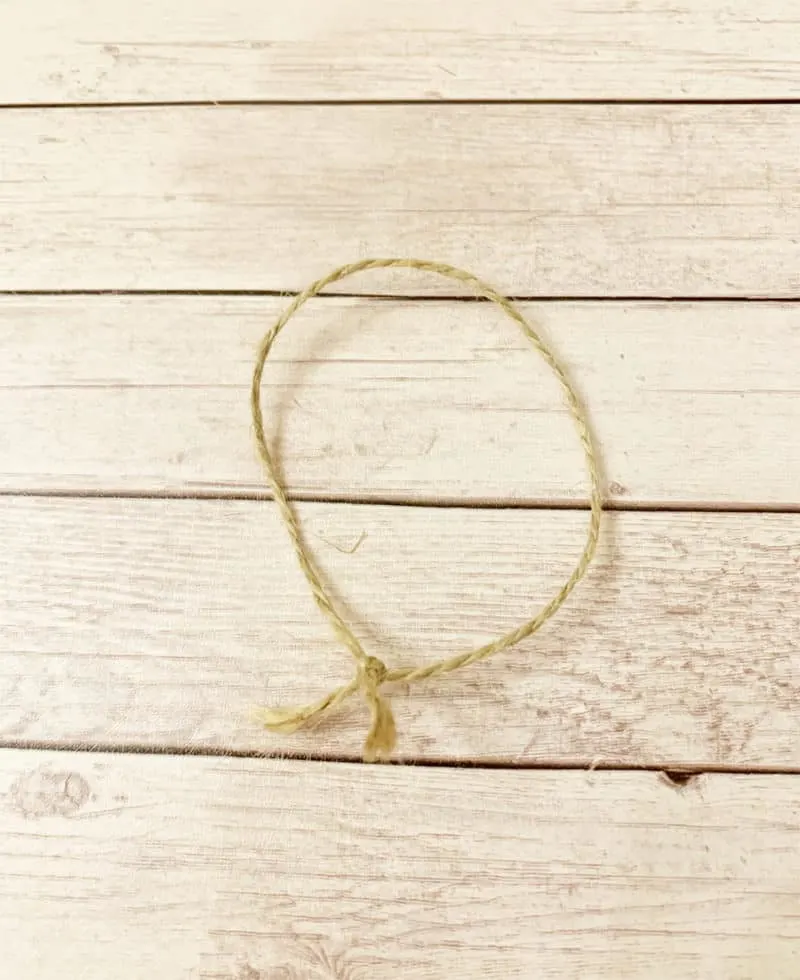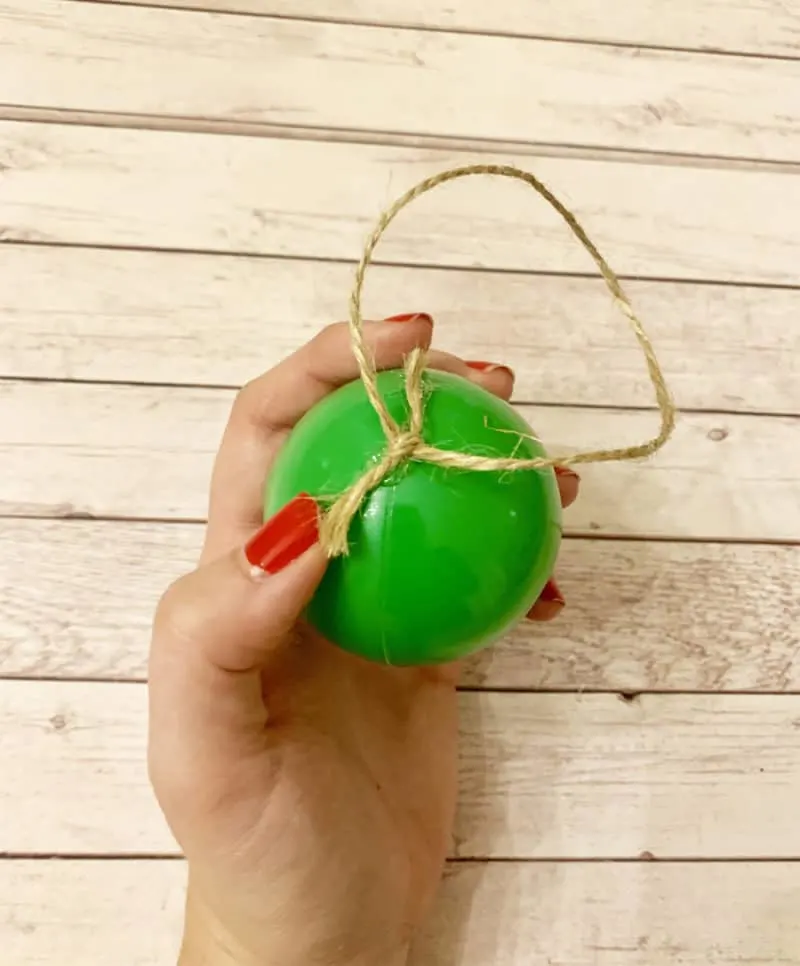 Using hot glue, attach the string loop to the ball. Don't worry about the ends of the knot, you'll be covering everything up with the pom poms.
Now you can start covering the entire ball with mini pom poms. I used a mix of red, green and white pom poms.
Keep adding more pom poms until the entire ball is covered.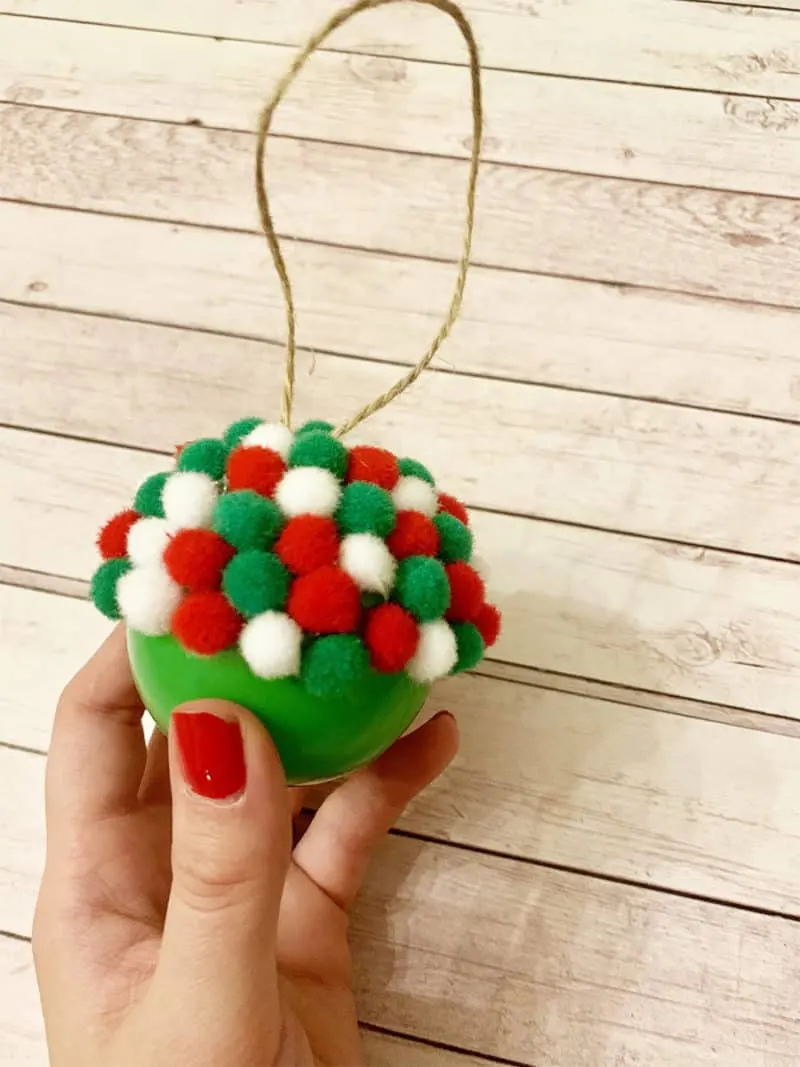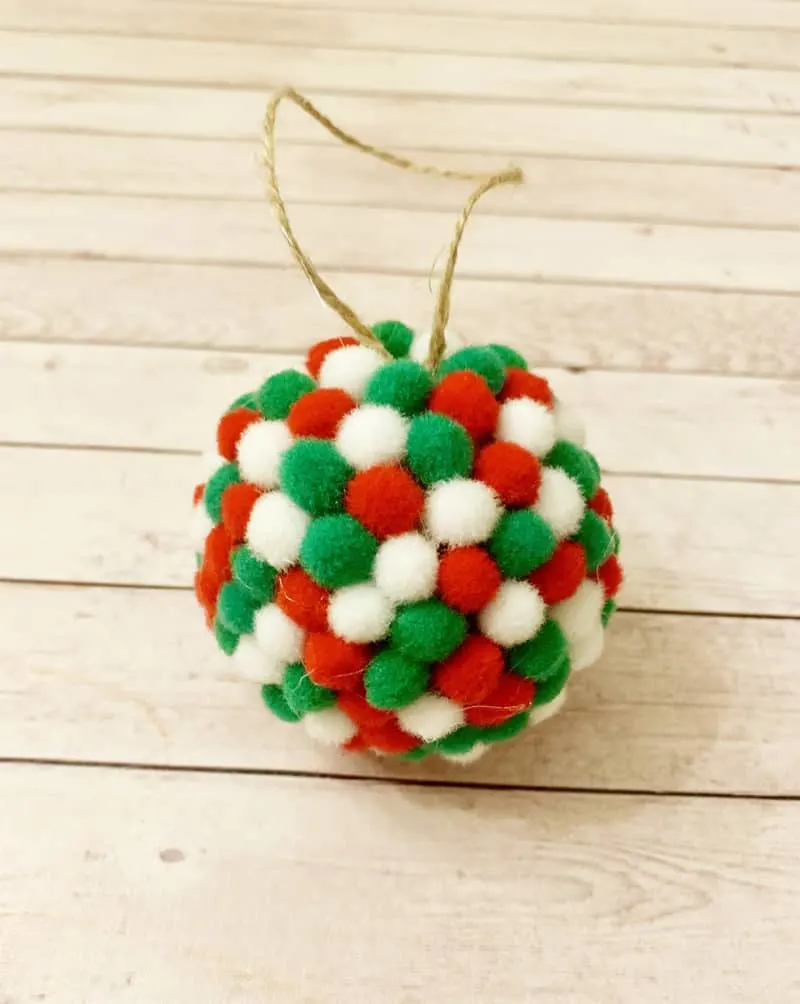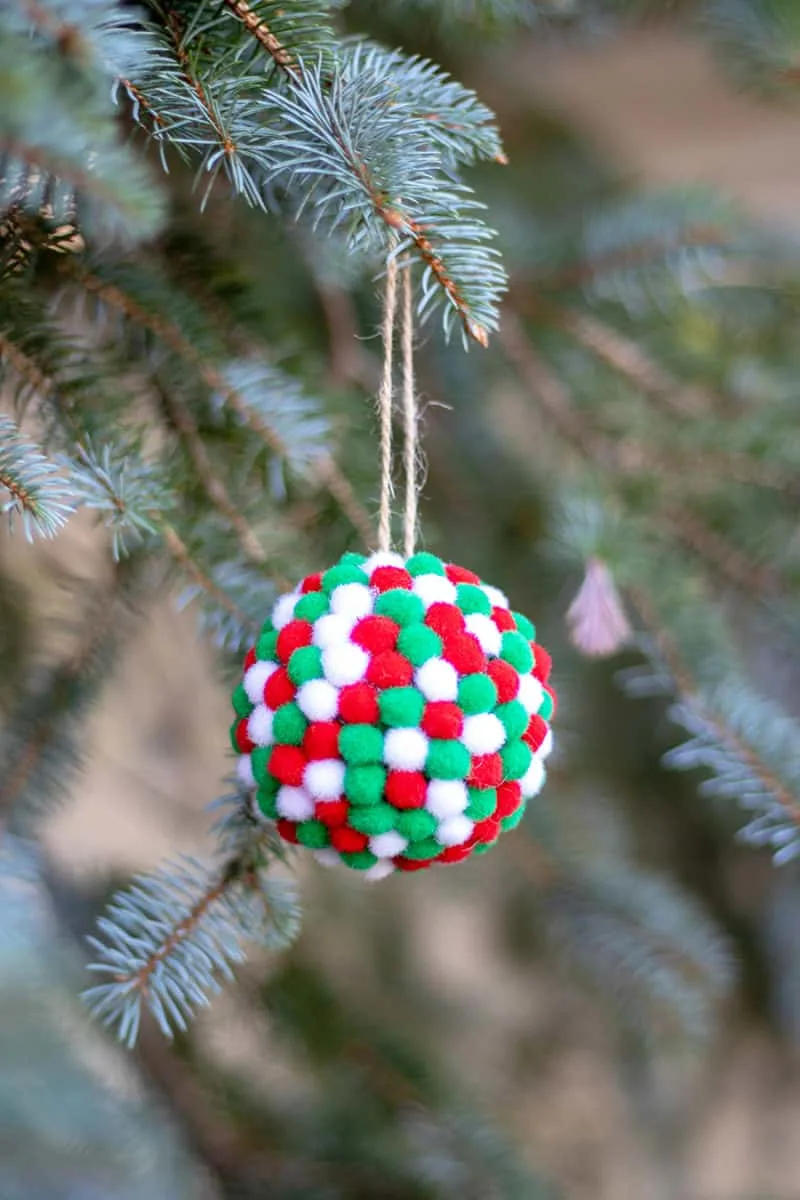 You now have a fun pom pom ornament that will be a great addition to your Christmas tree this year!