What better way to prepare for Thanksgiving than to make this popsicle stick turkey craft with your kids? Easy for the kids and fun for adults as well!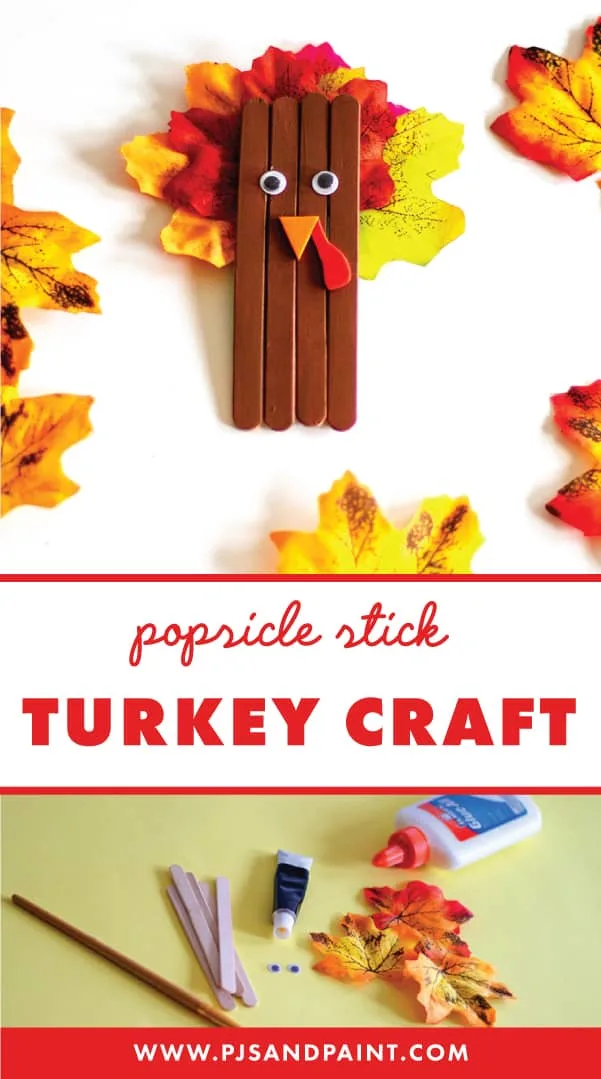 Disclaimer: This post contains Amazon affiliate links. This means that at no extra cost to you, I may earn a small commission if you decide to make a purchase.
Supplies needed to make one popsicle stick turkey craft: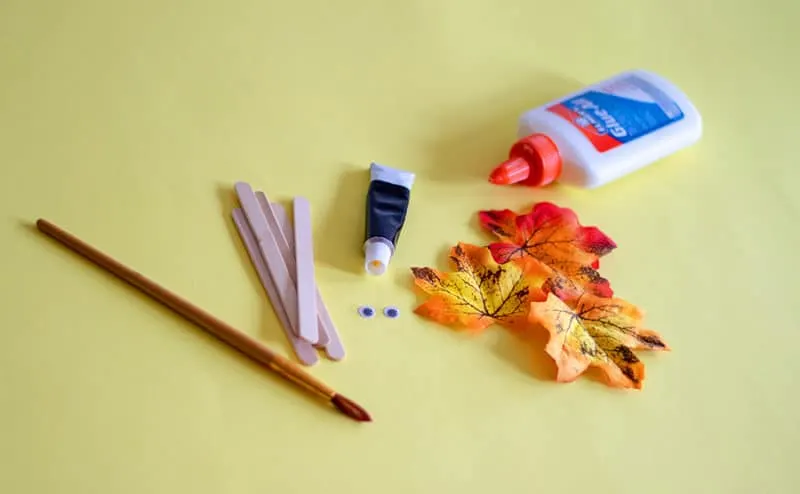 First, line up 4 popsicle sticks next to each other. Using craft glue or hot glue, place another popsicle stick on top diagonally to hold them all together.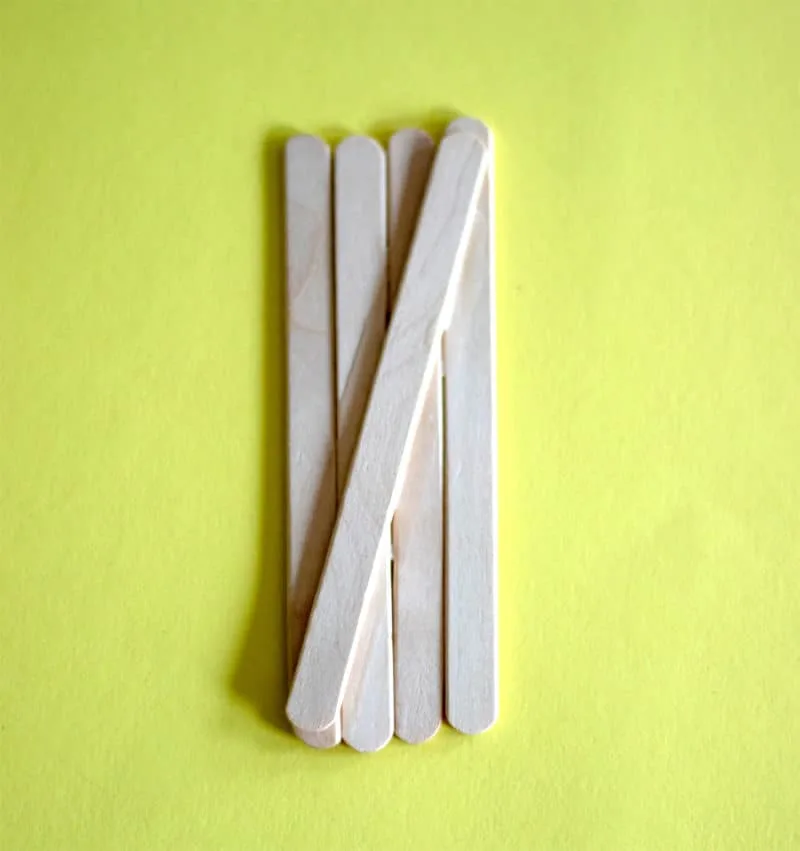 After the glue is dry, turn the popsicle stick base back over and paint brown.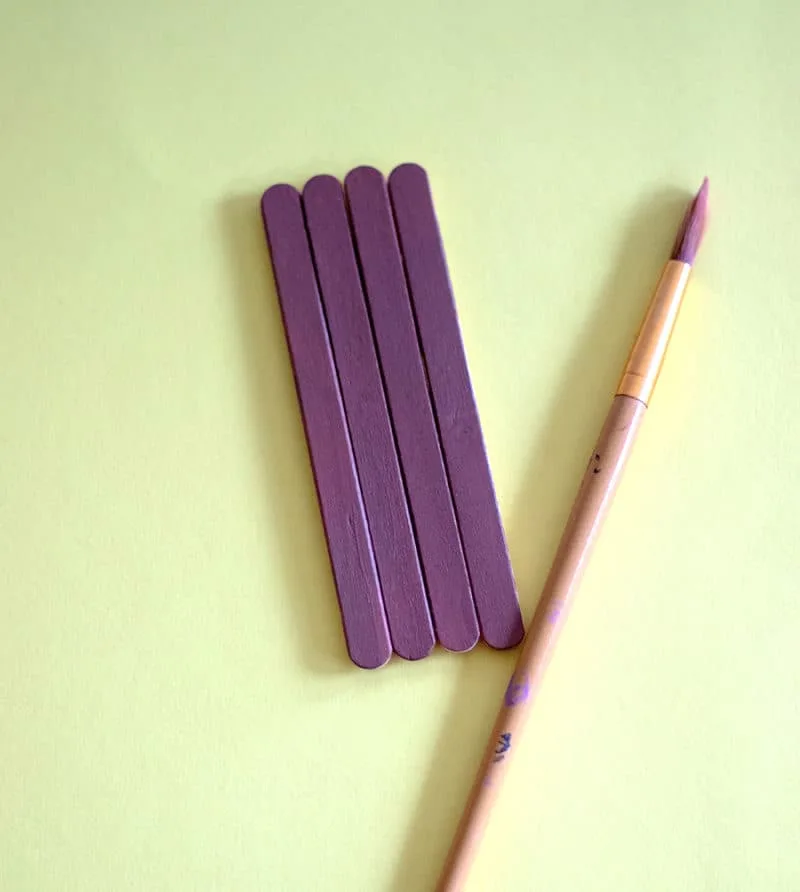 Once the brown paint has dried completely turn over and place 3-4 leaves fanned out on the back. I had a bunch of artificial leaves on hand so I used those but real leaves would be great to use as well!
My son was sitting on my lap while I was working on this popsicle stick turkey so I opted for tape to adhere the leaves to the turkey. Just for safety reasons! However, hot glue would definitely work great as well.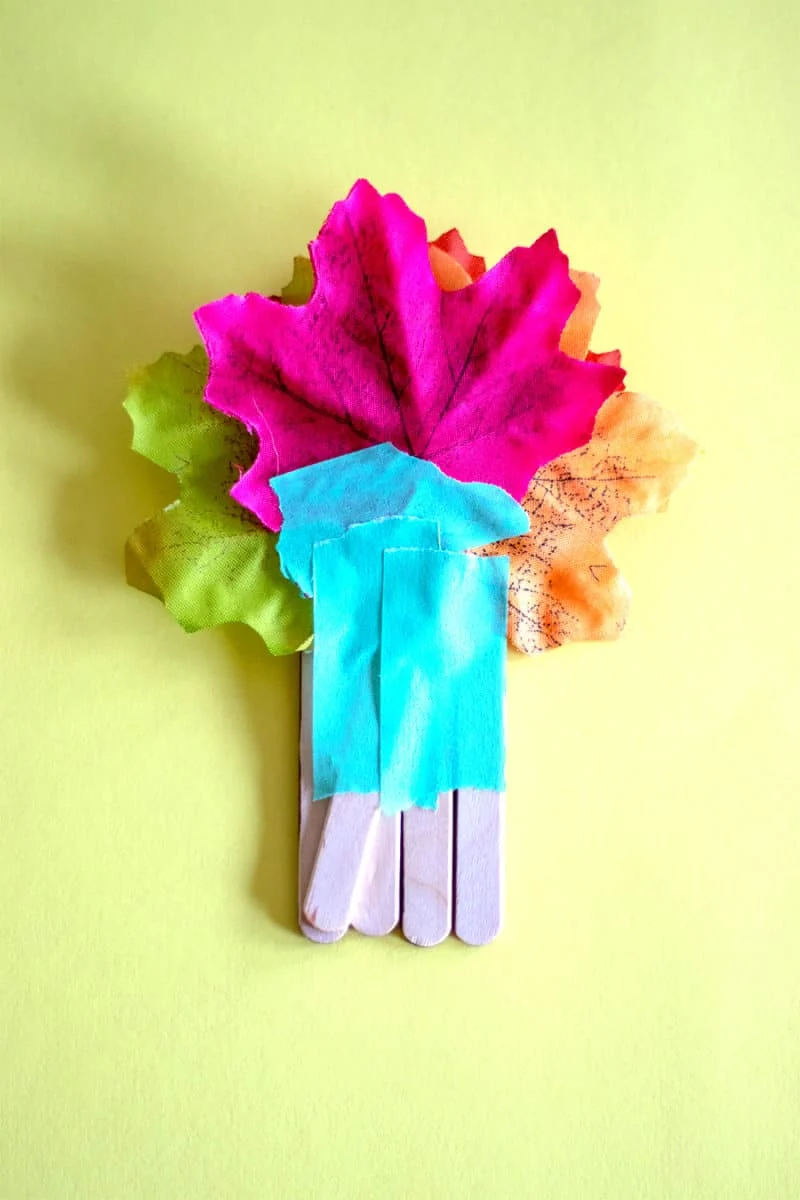 Flip the turkey back over and glue on two googly eyes. Cut a triangle out of craft foam (felt would work also) and then using red, cut out the turkeys snood. I had to do some research to figure out that the red thing that hangs down on the turkey's beak is called the snood. You learn something new everyday!
Next, glue both in place on the turkey's face.
Alternatively, if you don't have googly eyes, felt or craft foam you can also paint on his eyes and mouth.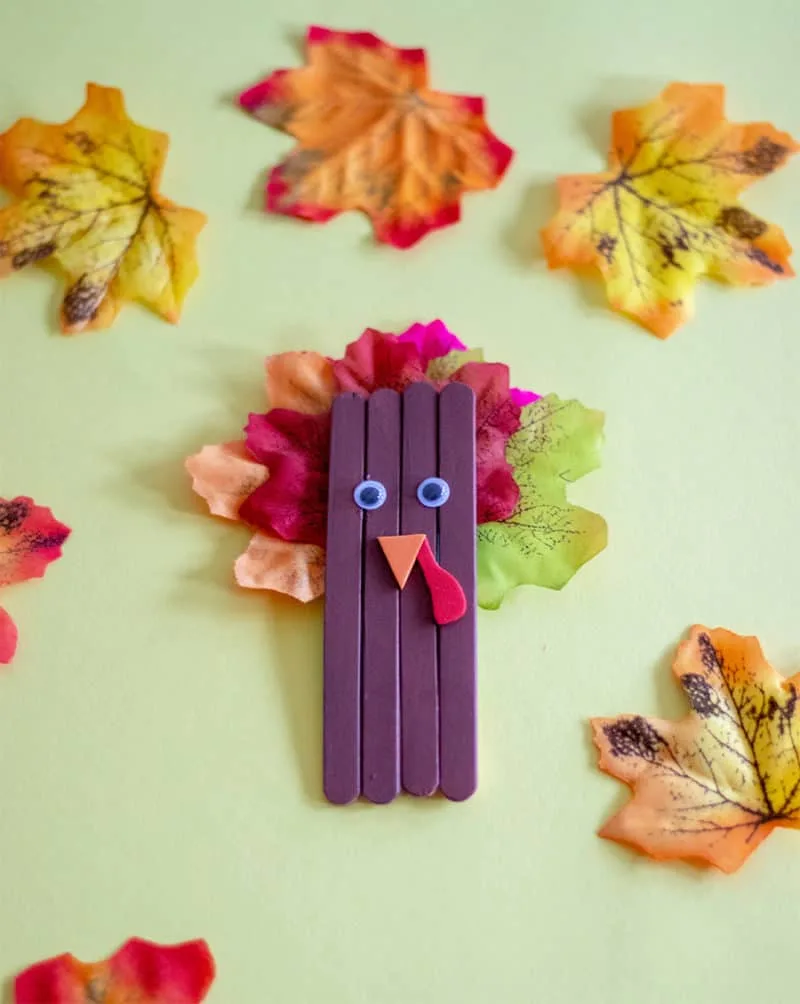 Now you have you're finished super cute popsicle stick turkey craft! Gobble Gobble Gobble!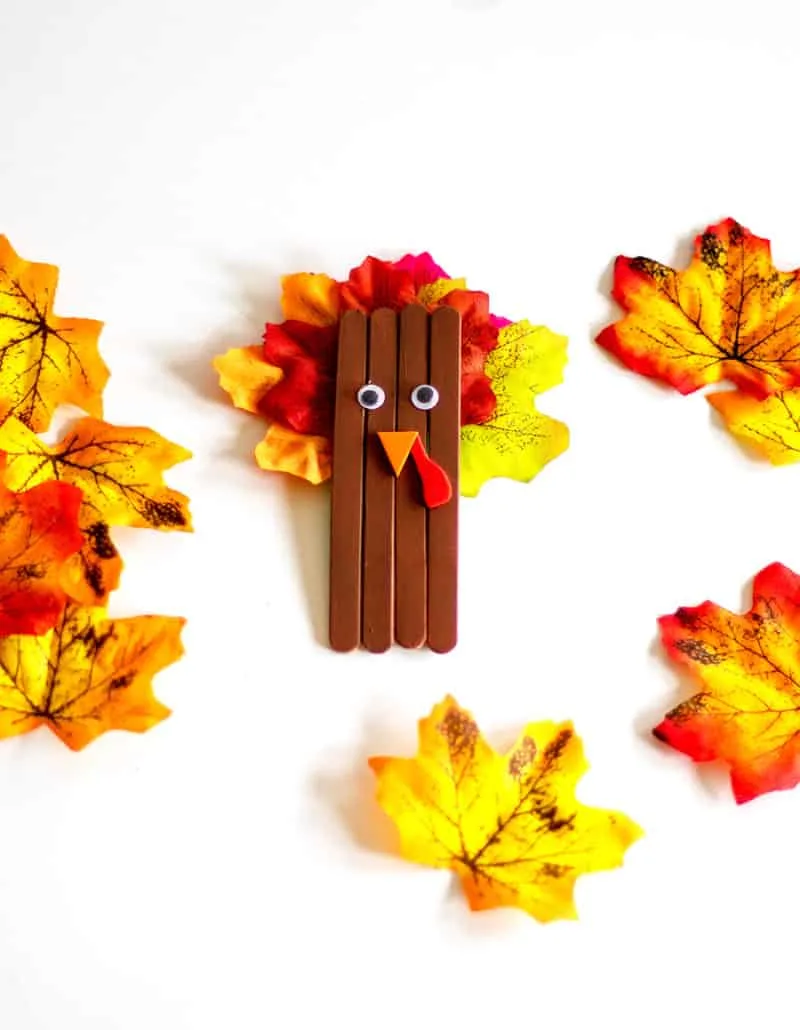 Turn the turkey into a fridge magnet:
How adorable would this craft be as a refrigerator magnet? All you need to do is add one of these peel and stick magnets to the back of the turkey. No glue necessary!