Get into the Halloween spirit with this fun pumpkin apple stamping craft. It is a great craft for toddlers or kids of any age!
I recently starting a fun homeschool preschool program with my son. The first few lessons were all about apples. We learned where apples come from, how they grow, and all the different kinds of things you can make with them.
At the end of the unit we did a super fun apple stamping project. My son had such a great time with it that I wanted to continue the fun of apples stamping into a variety of other projects.
With Halloween fast approaching, I thought it would be a great idea to create some festive artwork. Today, I'm excited to share with you this Jack-O-Lantern apple stamping project. It is great for toddlers or kids of any age. Whether you need an at home activity, or a classroom project, this pumpkin apple stamping craft is just the thing you need!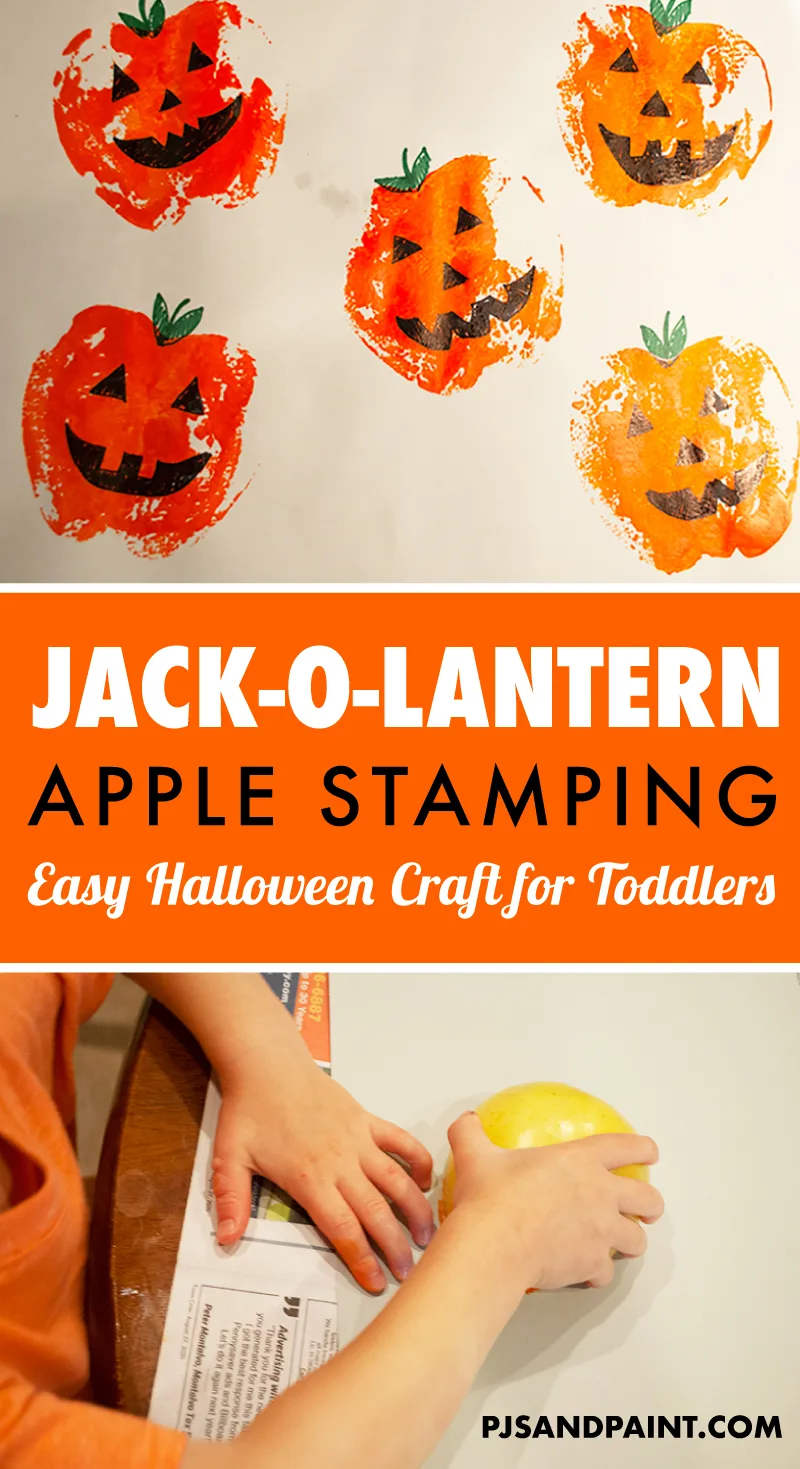 Disclaimer: This post contains affiliate links. This means that at no extra cost to you, I may earn a small commission if you decide to make a purchase. Feel free to read more in our affiliate disclosure.
Materials Needed:
Apples
Knife
Orange paint (I used acrylic paint)
Brushes
Black sharpie marker or black paint
Construction paper
The first thing you'll need to do before your kids can get involved is cut an apple in half. The cleaner cut the better as the inside of the apple will act as a stamp.
If you'd like you can take a paper towel and soak up any of the excess apple juice. I found that the paint adhered to the apple a bit better this way.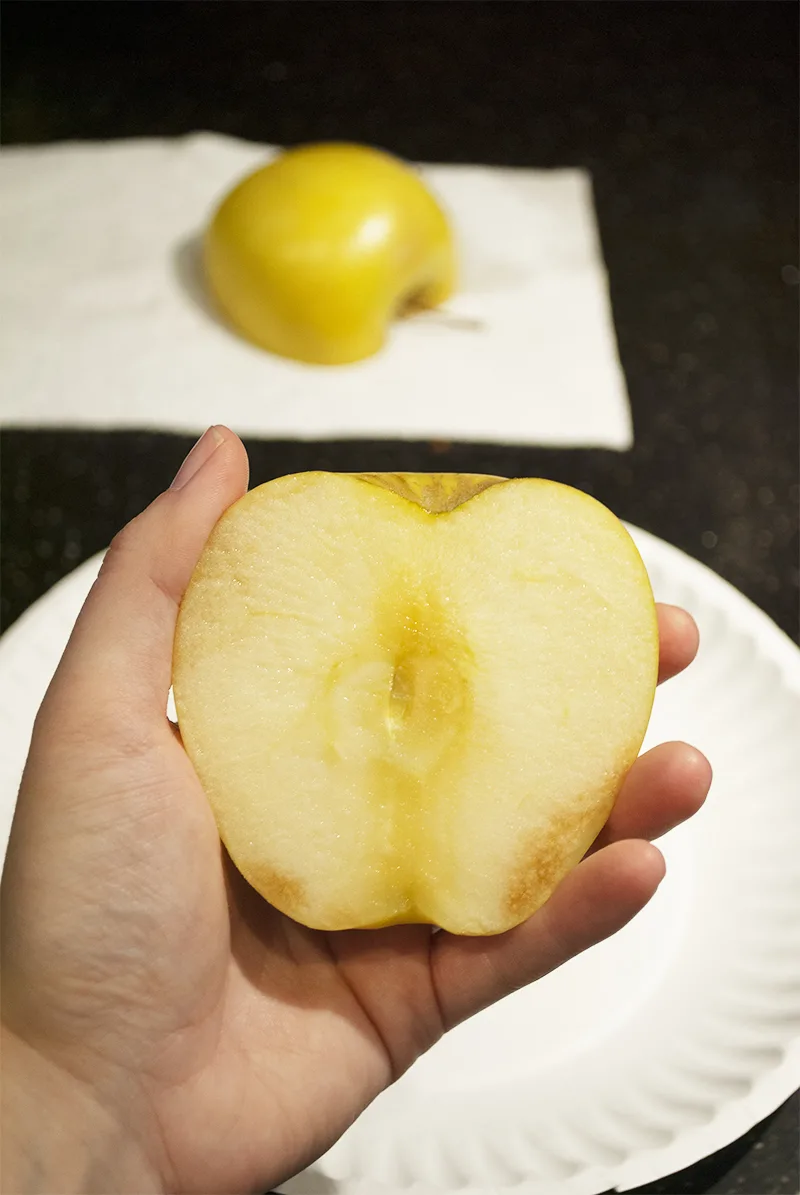 Next, have your child use a brush to paint some orange paint onto the cut apple.
Then the fun part! Begin stamping the apple onto the construction paper! If you load up a lot of paint onto the apple, you may be able to get a few stamps before needing to add more paint.
If you have more of a thin layer, you can reapply the orange paint before each stamping.
Don't worry if the stamps don't look perfect, it's all part of the fun!