Today I wanted to share a very simple and cute terra cotta pot pumpkin painting idea.
I originally was planning on just using these terra cotta pots as decoration around my house. But then I realized they would be a great alternative to a traditional gift basket.
Whether you need a gift for your child's teacher, need something to bring to a Halloween party, or are looking for a fun way to "Boo" your neighbors; (read more about what I'm talking about in this post!) these terra cotta pot pumpkins will be the perfect addition to your gift.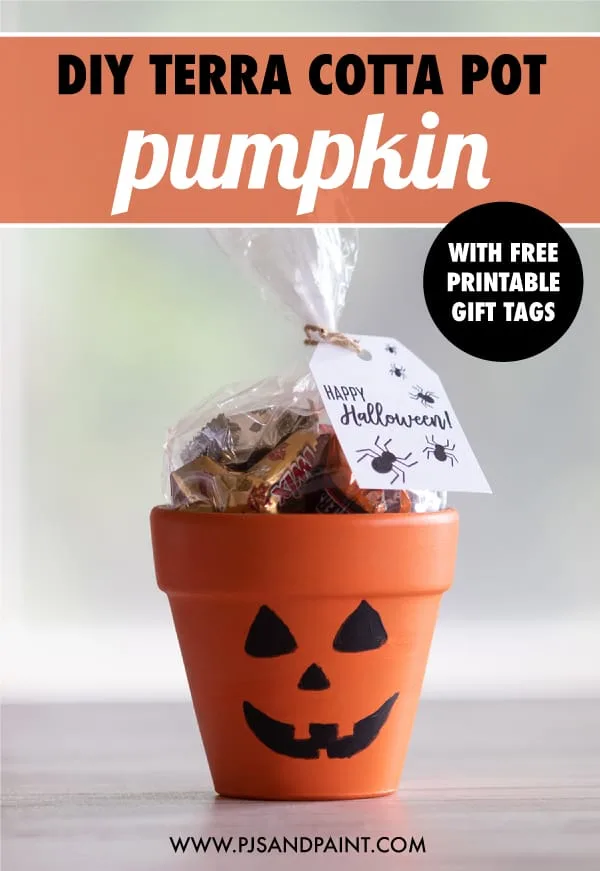 Disclaimer: This post contains Amazon affiliate links. This means that at no cost to you, I may earn a small commission if you decide to make a purchase.
Supplies needed:
First, you're going to want to gently wipe down the pot with a rag or paper towel. Make sure there is no dust or any residue that will prevent your paint from going on smoothly.
Paint the entire pot orange. You may need to do 2-3 coats depending on how thin your paint is. Make sure to let each coat dry completely before moving on to the next.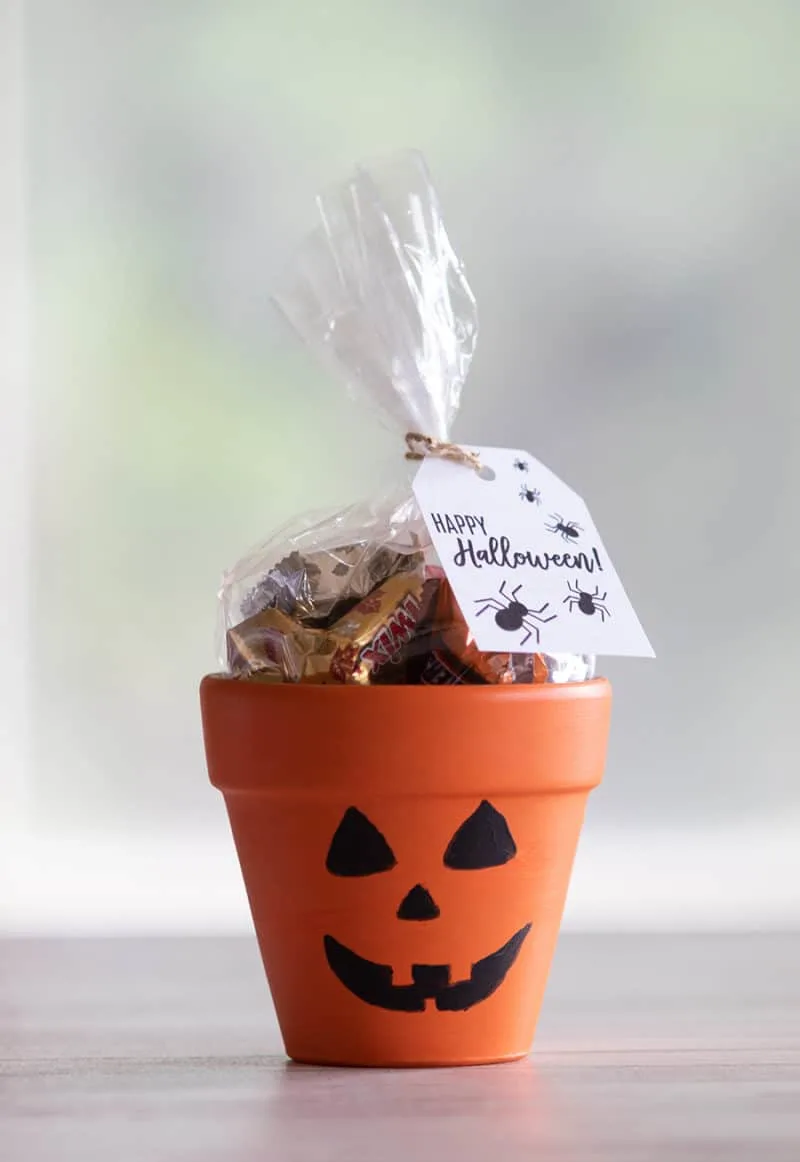 After the orange paint is dry, you can go in with black paint and create the pumpkin's face. Feel free to be creative here! Make the pumpkin as silly or scary as you'd like!
After you're completely done, you can also add a coat of clear varnish to make the pot look more finished and also to help protect your work. I have the Mod Podge 1470 Clear Acrylic Sealer that I bought from Amazon. However, this step is completely optional!
Fill a clear treat bag with candy (or maybe freshly baked cookies?!) and place inside your newly painted terra cotta pot pumpkin. Add a gift tag with some ribbon, string or twine. Click here to view the free printable Halloween tags I've created.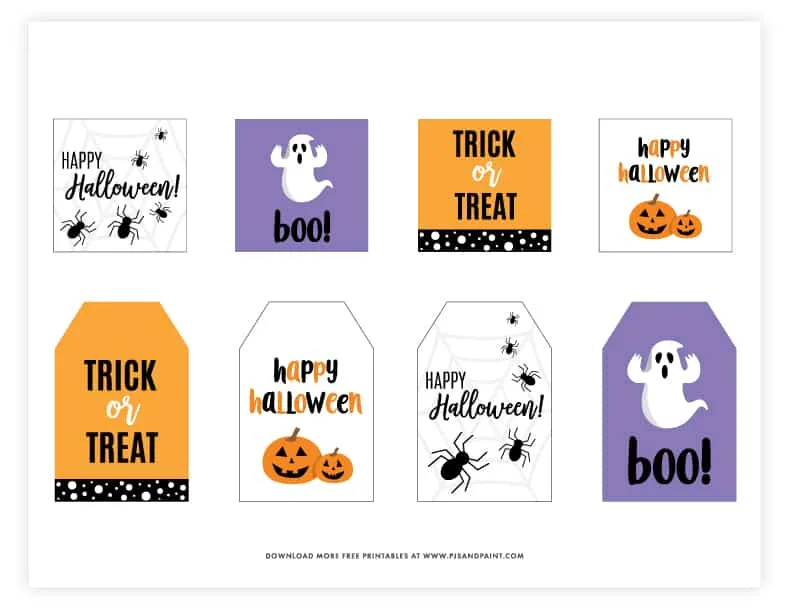 Repeat as many times as you'd like and give out to all your friends and family this Halloween!