Having been a graphic designer for so long, I have worked on tons of projects over the years. However, I think that one of my favorite types of printables to work on are definitely baby shower games. Something about creating designs with soft colors and cute baby animals are just so much fun to work on!
Because of this, I have designed SO many baby shower games. But the funny part is, I myself refused to have a baby shower at all! I'll just blame it on the pregnancy hormones. Or maybe the fact that I hate being the center of attention, especially when feeling huge and exhausted. In any case, I turned down every baby shower offer from every single well meaning friend and family member.
With all that being said, I still love going to baby showers and think they are such a fun tradition. Not to mention, they really help out the parents-to be with getting all of the baby essentials they'll soon need. And so today I wanted to share with you all three more sets of free printable baby shower games.

These three sets feature beautiful watercolor florals, a classic black and white brush script, and adorable baby giraffes. Your guests will have a blast playing these fun games at your baby shower. (Should you choose to have one!)
And If you're not crazy about any of these designs below, I've got a whole bunch more for you to choose from. I'm sure amongst these you'll be able to find a design that fits your theme perfectly!
Check out these other baby shower game designs below:
How to play Baby Shower Word Scramble:
Have each of your guests try and unscramble all of the baby themed words. You can either have the printables ready for everyone at their seats, or have the host hand them out later on in the party.
TIP: Set a stop watch for a certain amount of time. Have all of your guests try and unscramble the words as quickly as possible. Whoever has the most when time is up, can win a prize!
How to play the Baby ABC Game:
This is one of my personal favorites! Each person fills in the spaces with the name of a baby related item that begins with that letter. For example, next to D you could write diaper.
To make it a little more challenging (and competitive) you could make it into a scattergories type game. Break into a few teams and begin filling out your ABC list with the most unique baby related items they can think of.
Once each team has their list filled out, you can begin reading out your answers. If someone else has the same answer for a certain letter as you, you both have to cross that item off. The team with the most answers left at the end of the game will be the winner.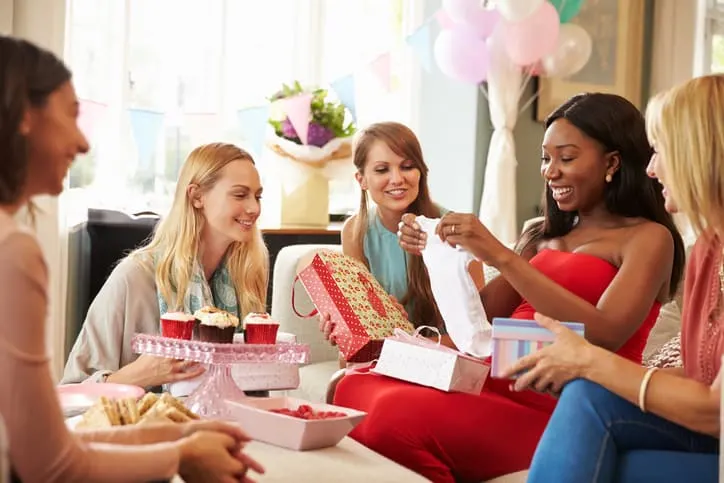 How to play Baby Shower Bingo:
First, have each guest fill in the blank spaces on their bingo card with the types of gifts that they think the mommy-to-be will receive at the shower. While she is opening the gifts, everyone can mark an X through the box containing that gift. The first person to get 5 across, down or diagonal, wins! This is a sure fire way to make the what could be boring gift opening, way more exciting.
How to use the Advice for the Mommy-To-Be Cards:
Have all of your guests fill out a card with advice or words of encouragement for the mommy-to-be. Afterwards, you can place the cards into a decorative box or a photo album.
When the new mommy is having a rough day, how nice would it be for her to have this special keepsake of warm wishes and bits of advice to look back on. I know I definitely could have used some words of encouragement during those 2, 4, and 6am feedings!
How to incorporate Wishes for Baby Cards into your shower:
Create a wishes for baby station at an empty table. This is where your guests can sit down and write down their hopes, dreams, and/or words of advice for the new baby. Alternatively, you could have a stack of cards at each table.
Afterwards, everyone can place their card into a decorative box or photo album. This would make such a special keepsake for the baby as he/she grows up.
How to run a Baby Shower Diaper Raffle:
Place a diaper raffle card in each baby shower invitation. If a guest would like to participate in the raffle, they can bring a pack of diapers to the shower, along with the raffle ticket with their name written on it. The host of the party can collect the tickets, or you can have a container or box set up for guests to drop them into.
Then, at some point during the shower, pick a raffle ticket out of the box and whoever is chosen can win a fun prize! I think this is such a great idea. How grateful do you think the new parents will be to have a nice big stockpile of diapers ready to go before the baby even arrives!
Free Printable Baby Shower Games
Each pdf is sized to fit an 8.5×11 sheet of paper. The games print 2 per page, the well wishes cards print 4 per page, and the diaper raffle cards print 8 per page. For best quality, I would recommend printing on white cardstock.
You may print as many copies as you'd like, however, downloaded files are for personal use only. You are not permitted to redistribute, reproduce, edit or resell any of our designs.
All download links are located at the bottom of this post.
Watercolor Floral Design
This beautiful watercolor flower design would be perfect for a sweet baby girl. I think these advice and well wishes cards would look especially nice displayed in a photo album to look back on for years to come.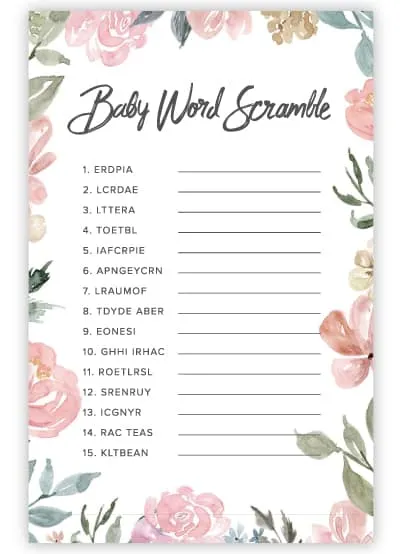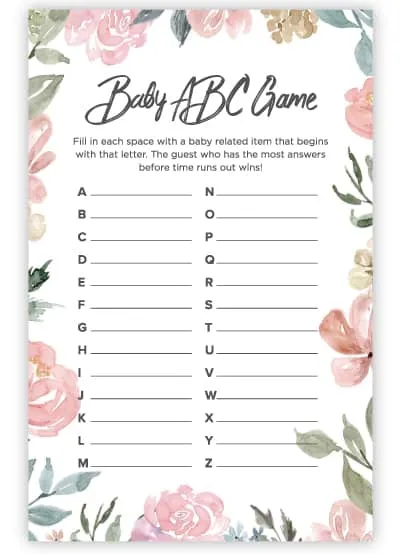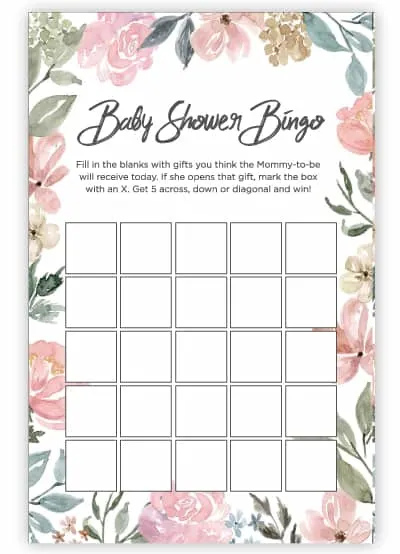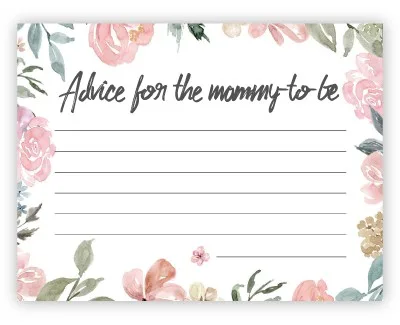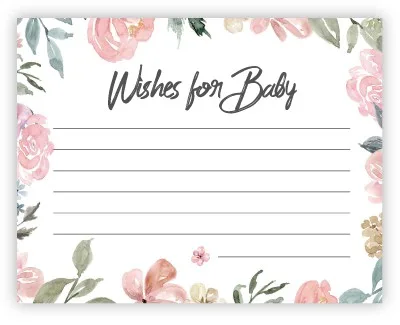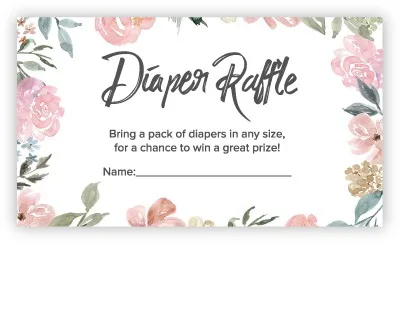 Baby Giraffe Design
Featuring a cute mom and baby giraffe pair, this game set would be great for any gender baby shower. If you're planning a zoo or baby animal themed party, these are a must!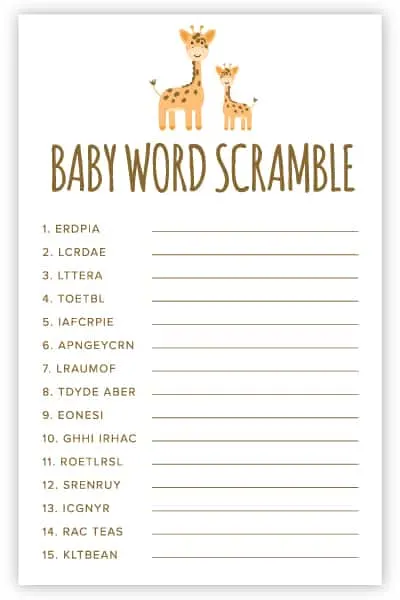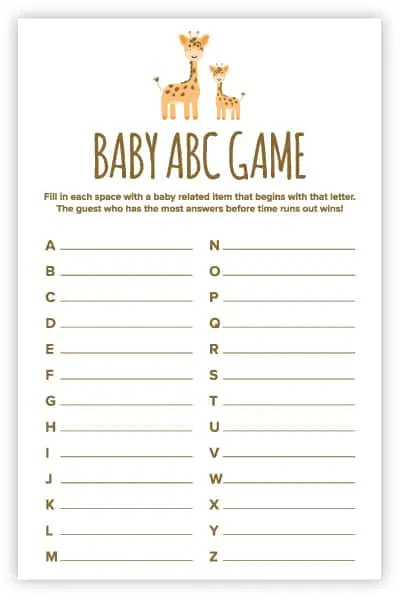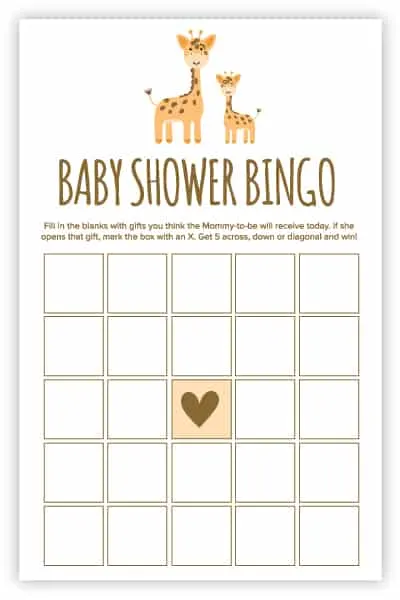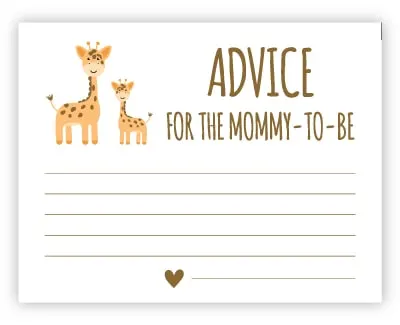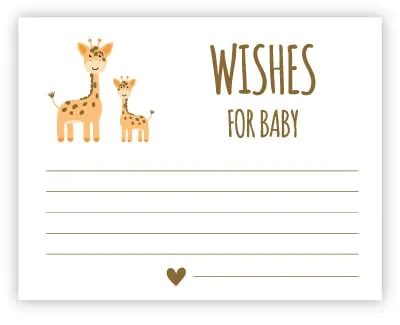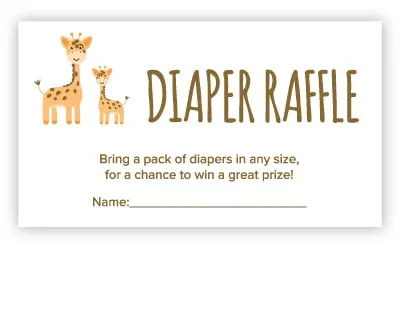 Black and White Design
Simple and classic, these black and white designs would go great with any theme. If you're planning a more rustic party (or just like the look as much as I do!) I'd recommend printing these out on kraft paper instead.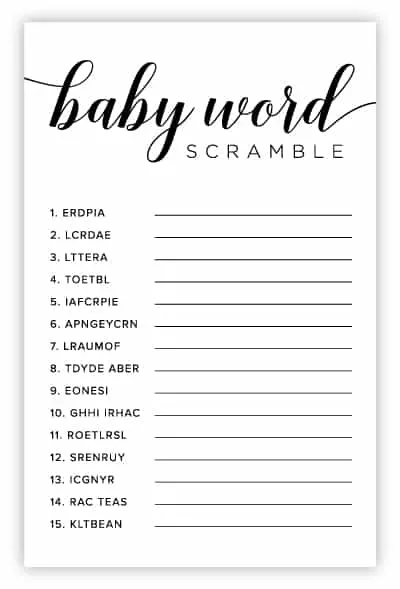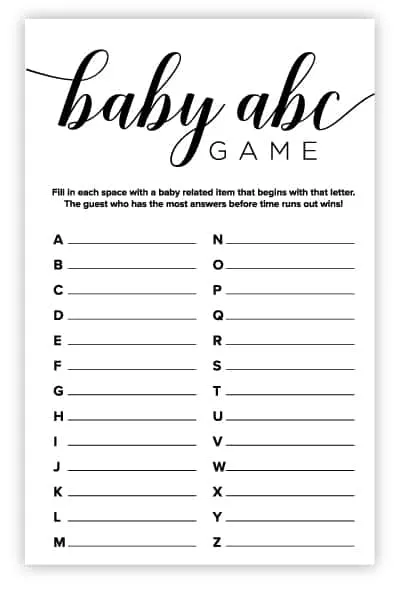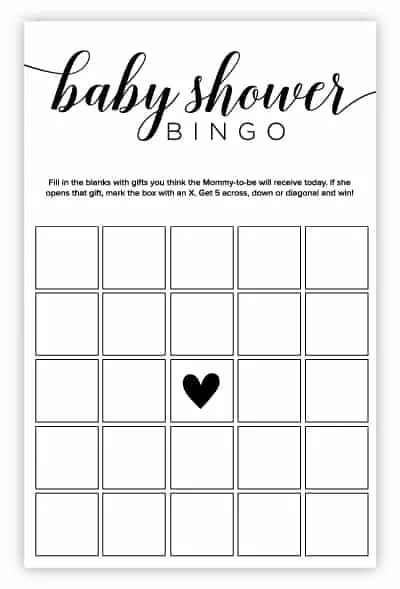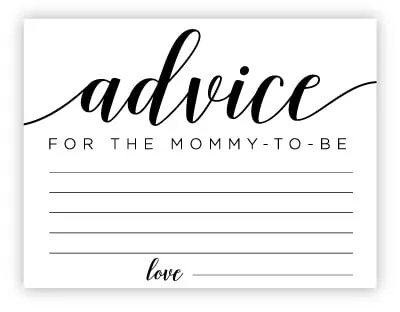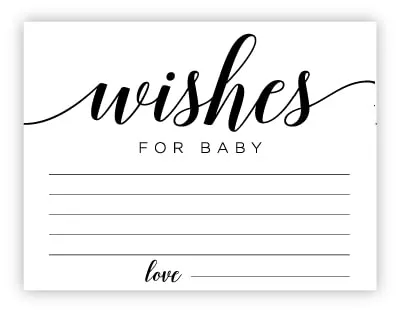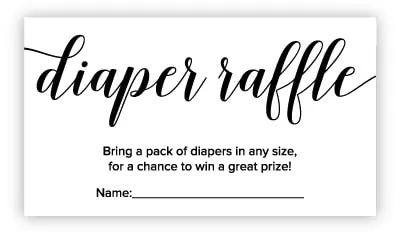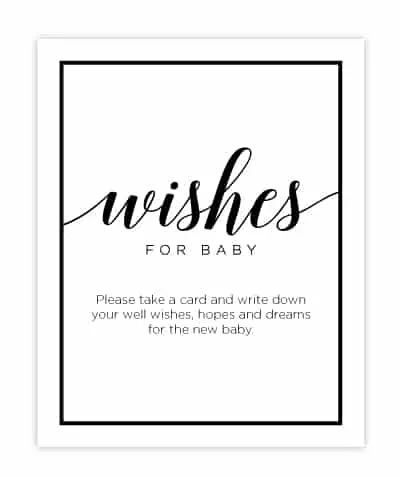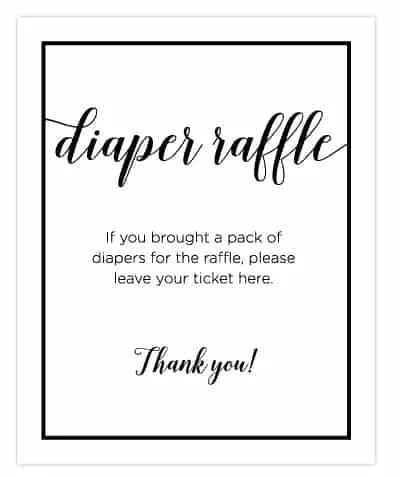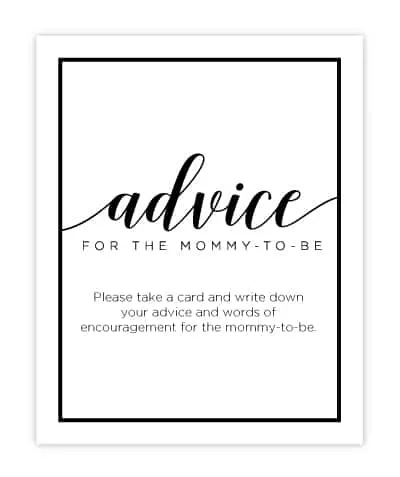 Download Links:
Watercolor Floral Design
Baby Word Scramble
Download Printable Game
Download Answer Key
Baby ABC Game
Download Printable Game
Baby Shower Bingo
Download Printable Game
Advice for Mommy
Download Printable Cards
Wishes for Baby
Download Printable Cards
Diaper Raffle Cards
Download Printable Cards
Baby Giraffe Design
Baby Word Scramble
Download Printable Game
Download Answer Key
Baby ABC Game
Download Printable Game
Baby Bingo
Download Printable Game
Advice for Mommy
Download Printable Cards
Wishes for Baby
Download Printable Cards
Diaper Raffle Cards
Download Printable Cards
Black and White Design
Baby Word Scramble
Download Printable Game
Download Answer Key
Baby ABC Game
Download Printable Game
Baby Bingo
Download Printable Game
Advice for Mommy
Download Printable Cards
Wishes for Baby
Download Printable Cards
Diaper Raffle Cards
Download Printable Cards
Well Wishes Sign
Download Printable Sign
Diaper Raffle Sign
Download Printable Sign
Advice for mommy sign
Download printable sign