Today I wanted to share with you some brand new free printable baby shower games. All of the games below are completely free to download and print as many times as you would like.
And if you haven't already, be sure to check out the other free baby shower game I have designed here:
Baby elephants This set is available in pink, blue or green. While definitely suited for a more subtle elephant theme, these are probably one of my favorite sets. I had actually created these ones while I was pregnant and still on the fence about having a baby shower of my own.
Pastel stripes Simple and classic, this game set is available in pink, blue or green. Featuring diagonal stripes, they would be great for just about any type of girl, boy, or gender neutral shower.
Buffalo plaid This game set is perfect for any rustic or lumberjack themed shower. With red buffalo plaid they would be suited for boys and girls alike.
Owls If you're going for an owl themed shower then this game set is the way to go! Staring an adorable mom and baby pair, this design is just too cute not to use!
Watercolor Florals: These beautiful watercolor flower designs would be just perfect for a sweet baby girl!
Giraffes: Featuring an adorable mom and baby giraffe pair, this game set would be great for any gender baby shower.
Black and White: Simple and classic, these black and white designs would be perfect for just about any party theme. They feature a lovely script font that any mommy-to-be would be sure to love.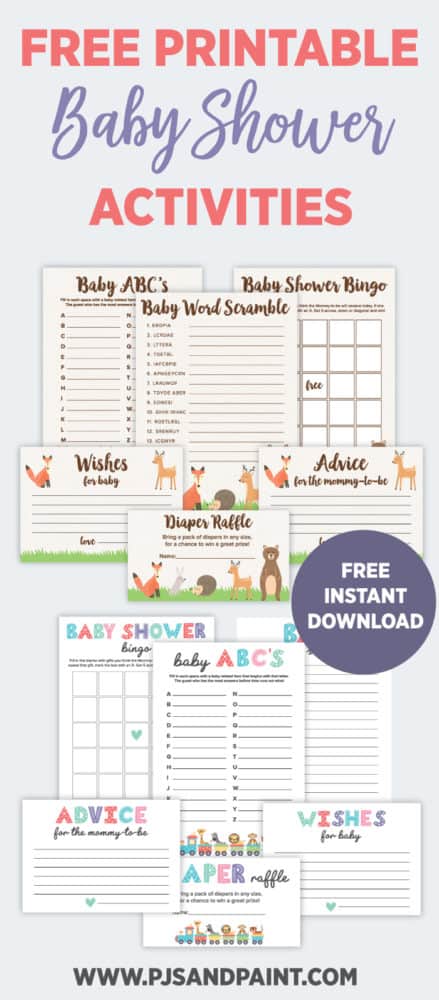 Disclaimer: This post contains Amazon affiliate links. This means that I may receive a small commission if you purchase through one of my links. This commission comes at no extra cost to you and greatly helps me continue to create free printables for my readers!
It can definitely be a challenge to try and get all of the guests at your baby shower to interact with one another. Typically, you invite friends and family members from all throughout your life. This means coworkers are mingling with your grade school friends, and your bestie is trying to befriend your future husband's great aunt.
Playing games are a great way to make everyone to feel included, get to know one another and most importantly have fun. Because let's be honest, watching someone else open up gifts isn't always how you'd choose to spend your Sunday afternoon.
And while interactive games can definitely be a great ice breaker, I think having printable games available that guests can work on at their leisure is a baby shower party planning must.
Today I wanted to share with you some of my favorite baby shower games that your guests can play all throughout the shower. I know I've personally worked very intensely on some shower games just so I could avoid talking to people that I didn't know!
Baby Shower Word Scramble
How to play: Each person will try and unscramble all of the baby themed words. A fun twist on this classic game would be to have all of your guests write their name at the top of the page once they have completed the puzzle. Place all of the games into a box and pick one out at random. Whoever is chosen will win a prize!
Baby ABC Game
How to play: Fill in the spaces next to each letter with the name of a baby related item that begins with that letter. For example, next to B you could write bottles.
One way to turn this into a more interactive game, would be to have your guests go around the table and take turns coming up with the most unique baby related items they can think of. Nose Frida for N anyone? (Side note: If any one else reading this right now shares my love for the Nose Frida, let me know in the comments down below! I always thought it was such a strange concept but turns out it is SO useful!)
Baby Shower Bingo
How to play: Instruct each guest to fill in the blank spaces of their bingo card with the different types of gifts that they think the mommy-to-be will receive. As the gift opening is going on, everyone can mark an X through the box that contains that particular gift. Whoever gets 5 across, down or diagonal first, can win a prize.
Free Printable Baby Shower Games
Each pdf is sized to fit an 8.5×11 sheet of paper. The games print 2 per page, the well wishes cards print 4 per page, and the diaper raffle cards print 8 per page. I would highly recommend using white cardstock for best print quality.
Download links are located at the bottom of this post.
Baby Zoo Animals in an Adorable Train
This set features adorable baby animals riding in a colorful train. This set would be great for an animal or zoo themed baby shower.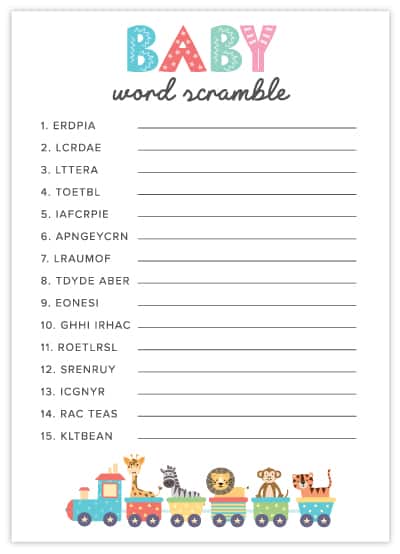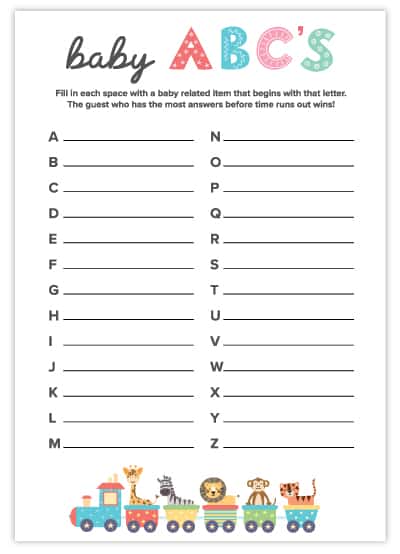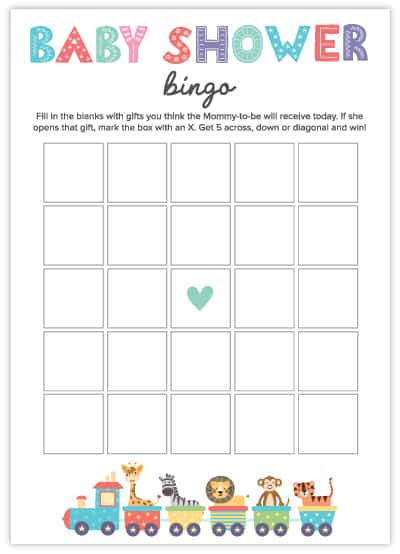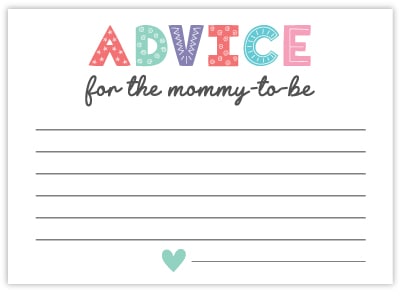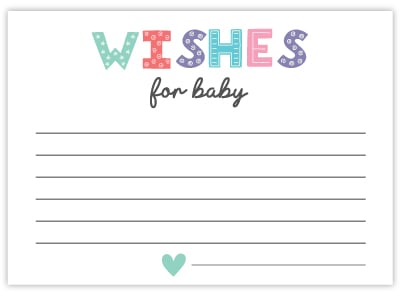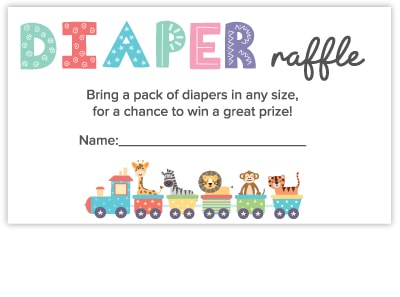 Woodland themed Baby Shower Games and Activities
Featuring foxes, deers, bears and more, these game designs are perfect for any forest or woodland themed baby shower.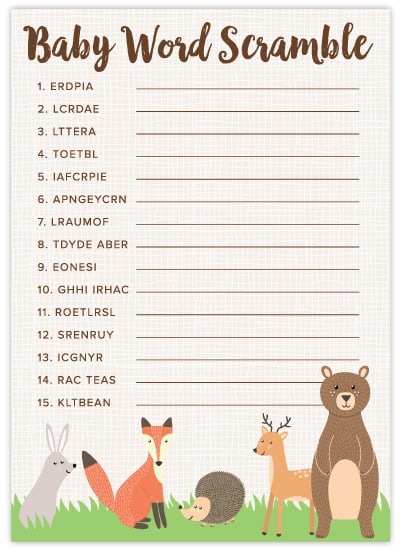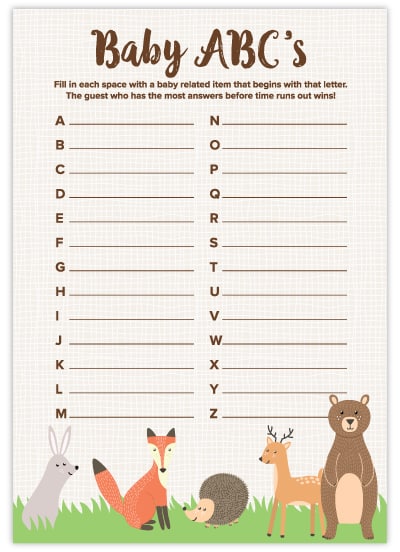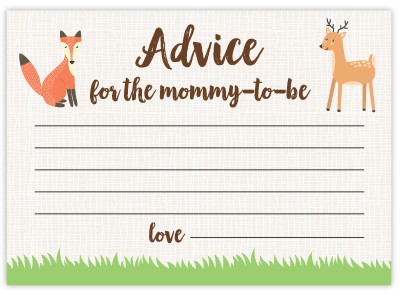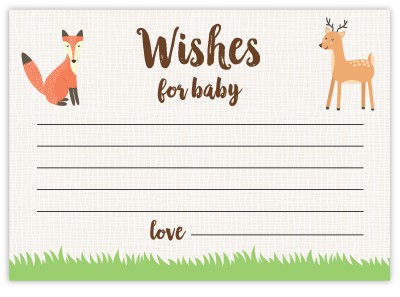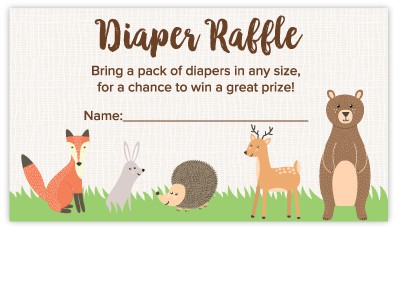 Thanks for checking out my free printable baby shower games! Take a look at this post for more designs.
You may print as many copies as you'd like, however, downloaded files are for personal use only. You are not permitted to redistribute, reproduce, edit or resell any of our designs.
Be sure to check out this post on baby shower gift ideas for Target lovers!
I think gift cards are such an underrated gift to give someone. After all the big items are purchased there are still ongoing expenses such as food, diapers and wipes. Giving a gift card allows the parents to shop for these types of things as they run out.
My friend is a huge fan of Target, so I wanted to give her a gift card to buy some things for her new baby. This idea is definitely for you if you're looking for a gift for Target lovers. Click here to view the full post.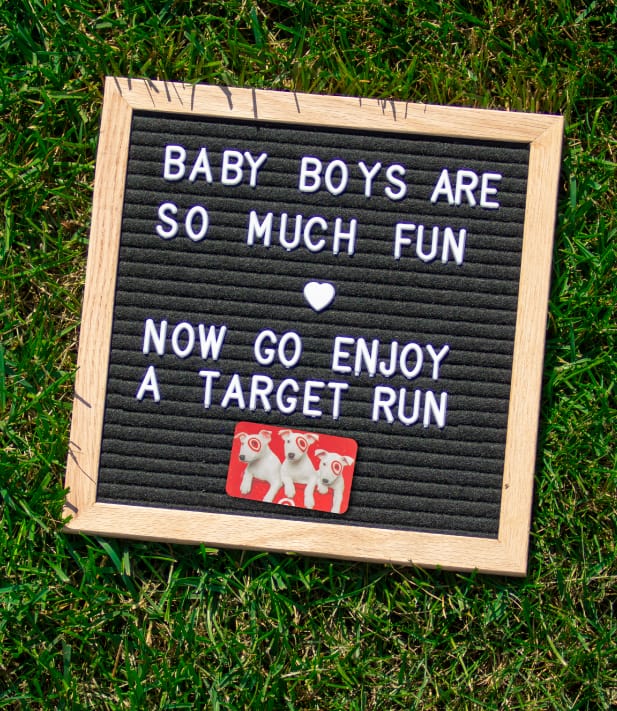 Download links:
Baby Zoo Animals
Baby Word Scramble
Download Printable Game
Download Answer Key
Baby ABC Game
Download Printable Game
Baby Shower Bingo
Download Printable Game
Advice for Mommy
Download Printable Cards
Wishes for Baby
Download Printable Cards
Diaper Raffle Cards
Download Printable Cards
Woodland Baby Animals
Baby Word Scramble
Download Printable Game
Download Answer Key
Baby ABC Game
Download Printable Game
Baby Bingo
Download Printable Game
Advice for Mommy
Download Printable Cards
Wishes for Baby
Download Printable Cards
Diaper Raffle Cards
Download Printable Cards