Often times, the free printables that you find on the internet don't end up being the best quality. I've helped friends and family members plan parties in the past and so far haven't been too impressed with the free games that they have found. And trust me I get it, staying on budget especially right before a new baby comes is super important.
But staying on budget doesn't necessarily mean you have to sacrifice quality! That's why I decided to work on a brand new set of free baby shower games and activities that are completely free to download. And I'm excited to share them with you all today.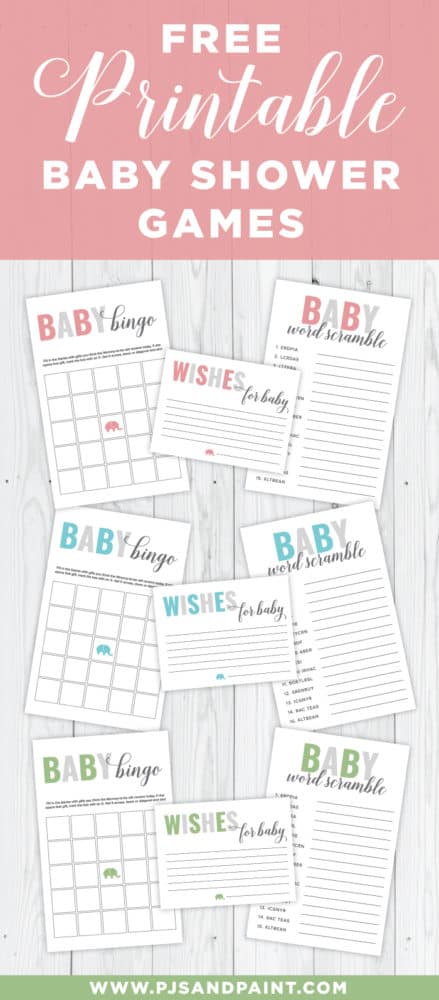 Disclaimer: This post contains Amazon affiliate links. This means that I may receive a small commission if you purchase through one of my links. This commission comes at no extra cost to you and greatly helps me continue to create free printables for my readers!
Baby Shower Bingo
Bingo is a classic baby shower game that has stood the test of time. And there's a good reason for that! Let's be honest, watching someone else open gifts isn't the most fun thing to do. However, with baby shower bingo, your guests have an opportunity to win a gift as well.
Have everyone fill in their blank bingo cards with items that you think the mommy-to-be will receive. When you see her open that particular gift, place a marker or draw an X through that bingo space.
The first player to get 5 down, across or diagonal, wins a gift of their own to take home.
Baby Shower Word Scramble
Challenge your guests to work to unscramble these 15 baby related words. Don't worry, we've included an answer key in case you get stumped!
Baby ABC Game
Are you looking for a fun way to test your guests' knowledge of baby items? Well, then look no further! The baby ABC game is such a fun activity to play at baby shower.
Each guest has to come up with a baby related item that begins with each letter of the alphabet. To make it a little more interesting, you can tell you guests to try and think of the most unique items that they can. At the end of the game, go around the room and begin reading out everyone's answers. If someone says an answer that you have on your own list, you both must cross it off. The guest with the most amount of items left at the end, wins a prize!
Advice for the Mommy-To-Be Cards
Whether you're a mom yourself, or a supportive friend or family member, I'm sure you have some helpful advice for the new mommy-to-be. Use these advice cards to write down your advice and/or words of encouragement.
Afterwards, you can place them all into a decorative photo album to look back on while you're awake during those long nights of feeding changing diapers.
Well Wishes for Baby Cards
Create a beautiful keepsake for the new baby by filling out these well wishes for baby cards.
Here, you can write down your hopes, dreams, and well wishes for the new child. This will be something that both mom and baby will look back on in the years to come.
Free Baby Shower Games
Available in pink, blue or green stripes, these free baby shower games and actives would be perfect for just about party theme that you are planning. I hope you enjoy!
Each pdf below is sized to fit a standard 8.5×11 inch piece of paper. The games will print 2 per page. The well wishes cards and the advice for the mommy-to-be cards will print 4 per page.
For the best quality, I would highly recommend printing on white cardstock. Not only will the games and activities look more professional, but they will also be more durable and last longer. This is especially important if you plan on creating a keepsake out of the advice and well wishes cards.
Once printed, you can trim the games and cards to size using scissors or a paper cutter. This is the paper cutter that I am currently using to trim all of my projects and can definitely recommend it.
All of the free baby shower games are available to instantly download and print as many times as you would like. However, these files are for personal use only. Please do not edit or redistribute them in any way.
Download links are located at the bottom of this post.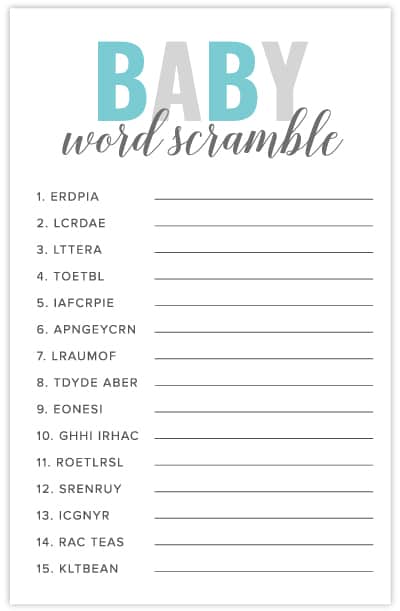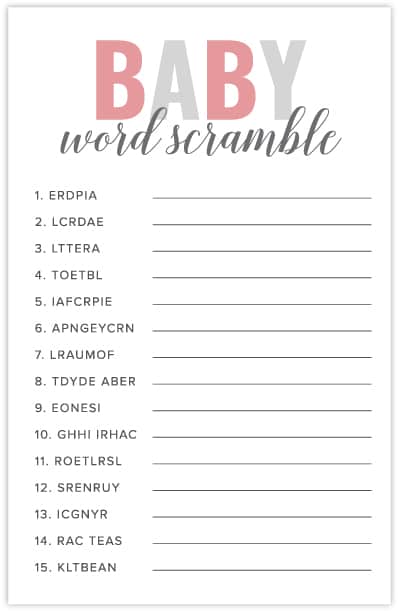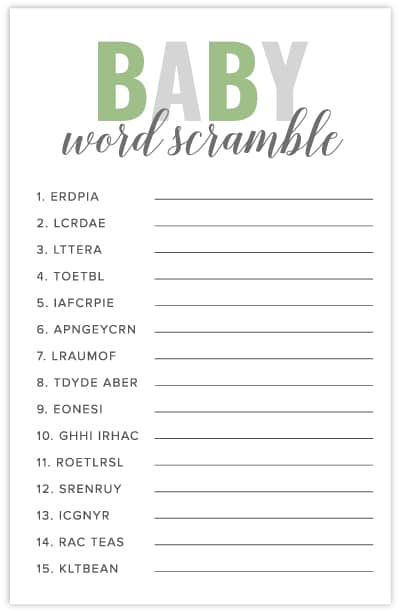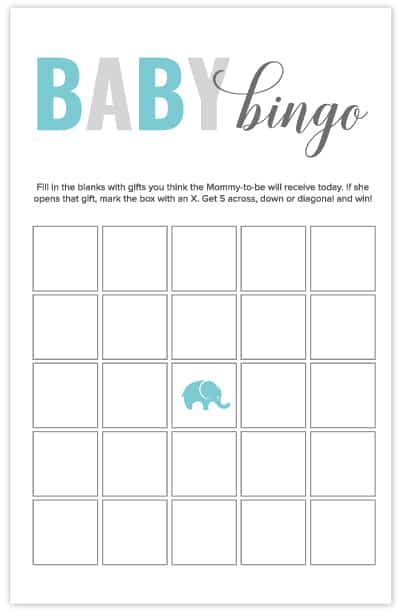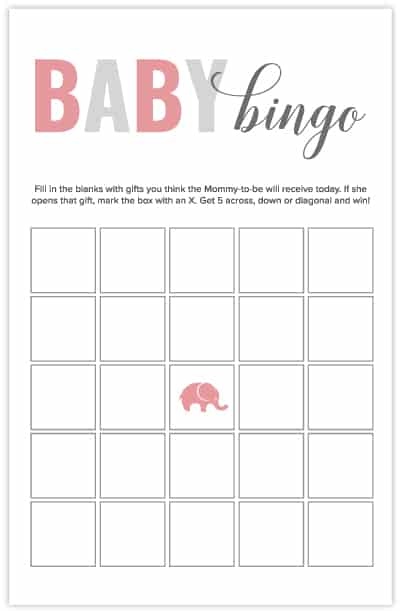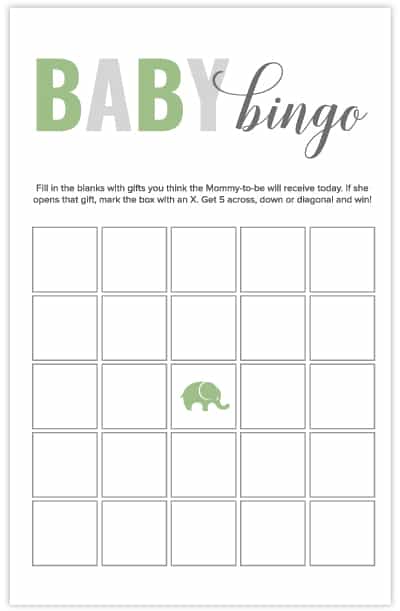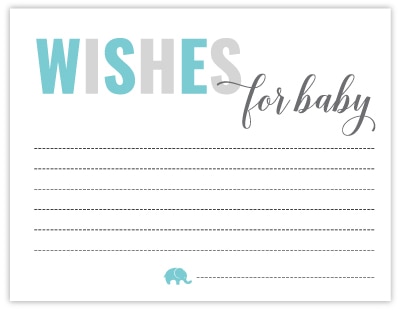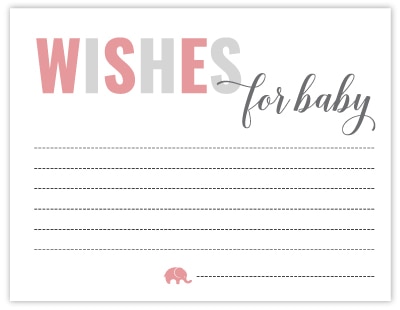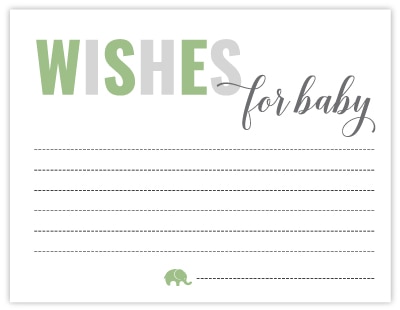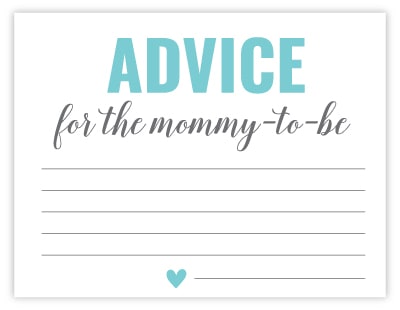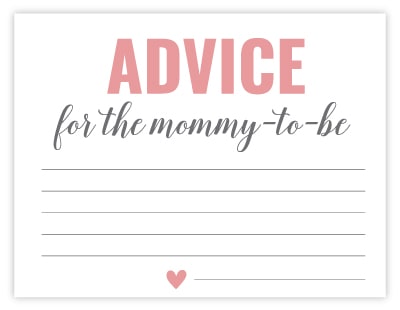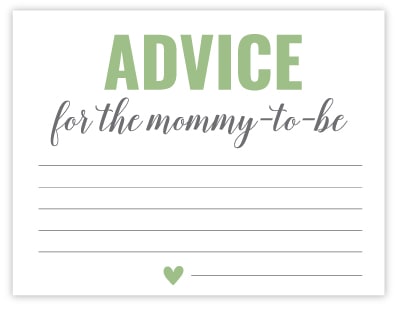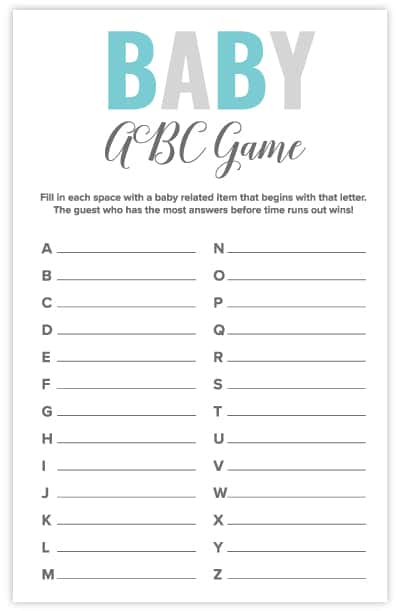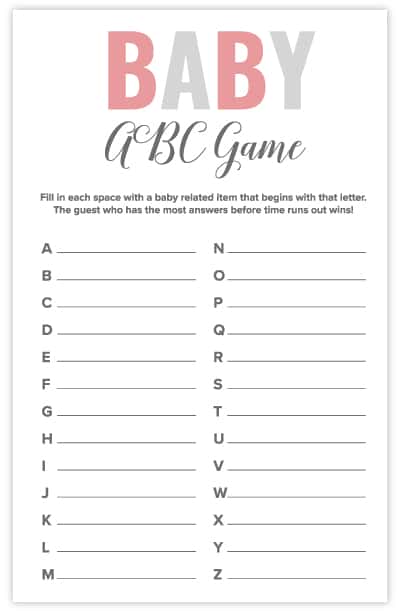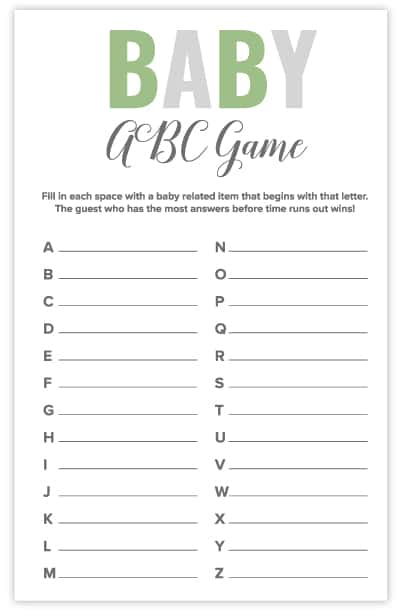 Not crazy about these particular baby shower games? Don't you worry! I have a ton of other fun and totally free printable baby shower game sets for you to take a look at.
Woodland animals Foxes, deers and bears, oh my! This game set is perfect for any forest or woodland baby shower theme.
Zoo animals This set features cute little animals riding in an even cuter train! Did I mention they're cute? This set would be great for any baby animal themed shower.
Pastel stripes Simple and classic, this game set is available in pink, blue or green. Featuring diagonal stripes, they would be great for just about any type of girl, boy, or gender neutral shower.
Buffalo plaid This game set is perfect for any rustic or lumberjack themed shower. With red buffalo plaid they would be suited for boys and girls alike.
Owls If you're going for an owl themed shower then this game set is the way to go! Staring an adorable mom and baby pair, this design is just too cute not to use!
Watercolor Florals: These beautiful watercolor flower designs would be just perfect for a sweet baby girl!
Giraffes: Featuring an adorable mom and baby giraffe pair, this game set would be great for any gender baby shower.
Black and White: Simple and classic, these black and white designs would be perfect for just about any party theme. They feature a lovely script font that any mommy-to-be would be sure to love.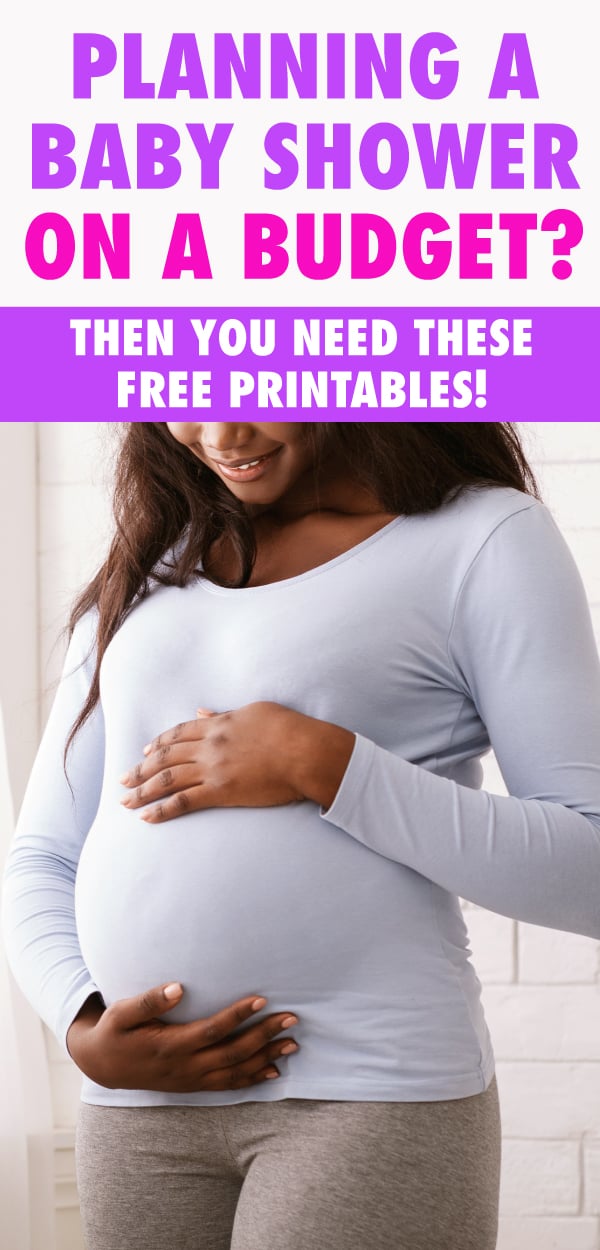 Download Links:
Blue Baby Word Scramble
Download Printable Game
Download Answer Key
Pink Baby Word Scramble
Download Printable Game
Download Answer Key
Green Baby Word Scramble
Download Printable Game
Download Answer Key
Blue Baby Bingo
Download Printable Game
Pink Baby Bingo
Download Printable Game
Green Baby Bingo
Download Printable Game
Blue Wishes for Baby
Download Printable Cards
Pink Wishes for Baby
Download Printable Cards
Green Advice Cards
Download Printable Cards
Blue Advice Cards
Download Printable Cards
Pink Advice Cards
Download Printable Cards
Green Wishes for Baby
Download Printable Cards
Blue Baby ABC Game
Download Printable Cards
Pink Baby ABC Game
Download Printable Cards
Green Baby ABC Game
Download Printable Cards
SaveSave
SaveSave
SaveSave
SaveSave
SaveSave
SaveSave
SaveSave
SaveSave
SaveSave
SaveSave
SaveSave