Make your way through this fun maze to reach the chocolate bunny in the center of this free printable Easter maze. Mazes are a simple yet challenging activity that everyone will have a great time working on!
I love solving mazes. Not that I do it too often any more but whenever I see a maze on a restaurant placemat, or in an activity book, I like to see how quickly I can solve it.
Funny enough, I have a terrible sense of direction, and by terrible I mean if I walk into a doctors office for example, I don't even know which way to go when I walk back out the door. It's bad!
The college I went to was very close to a big mall. My friends and I would go there probably every other day for lunch. And let me tell you, I went to that school for 4 years and to this day I still cannot remember how to get from the college to the mall without my gps.
But that's okay right? I have other things I'm good at! That's what GPS is for anyway!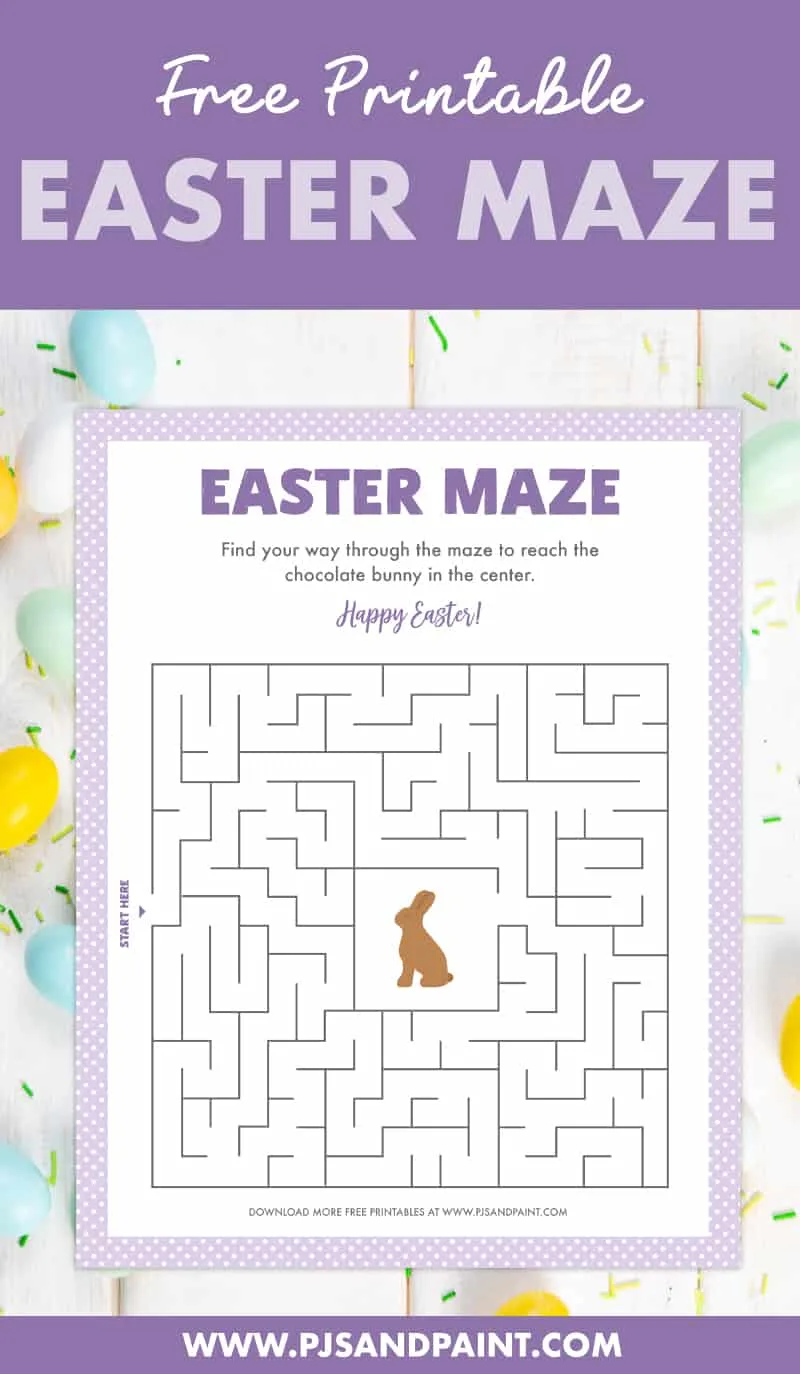 Disclaimer: This post contains Amazon affiliate links. This mean that at no extra cost to you, I may earn a small commission if you decide to make a purchase.
There is so much that I love about Easter. Some of my favorite childhood memories took place during my family's annual backyard Easter egg hunt.
I was very lucky to have great neighbors growing up. We were all best friends and even convinced our parents to add gates to our fences so that we could go back and forth between our backyards super easily.
Every Easter my parents would set up a huge Easter egg hunt in our backyard and have a big brunch set up in my dad's workshop. All the neighborhood kids would come and we'd have a blast hunting for eggs, playing games and eating delicious bagels and donuts!
And while Easter is still a little while away, I wanted to get started creating some fun printable games that you could play during your Easter or Spring themed party this April. I hope you enjoy!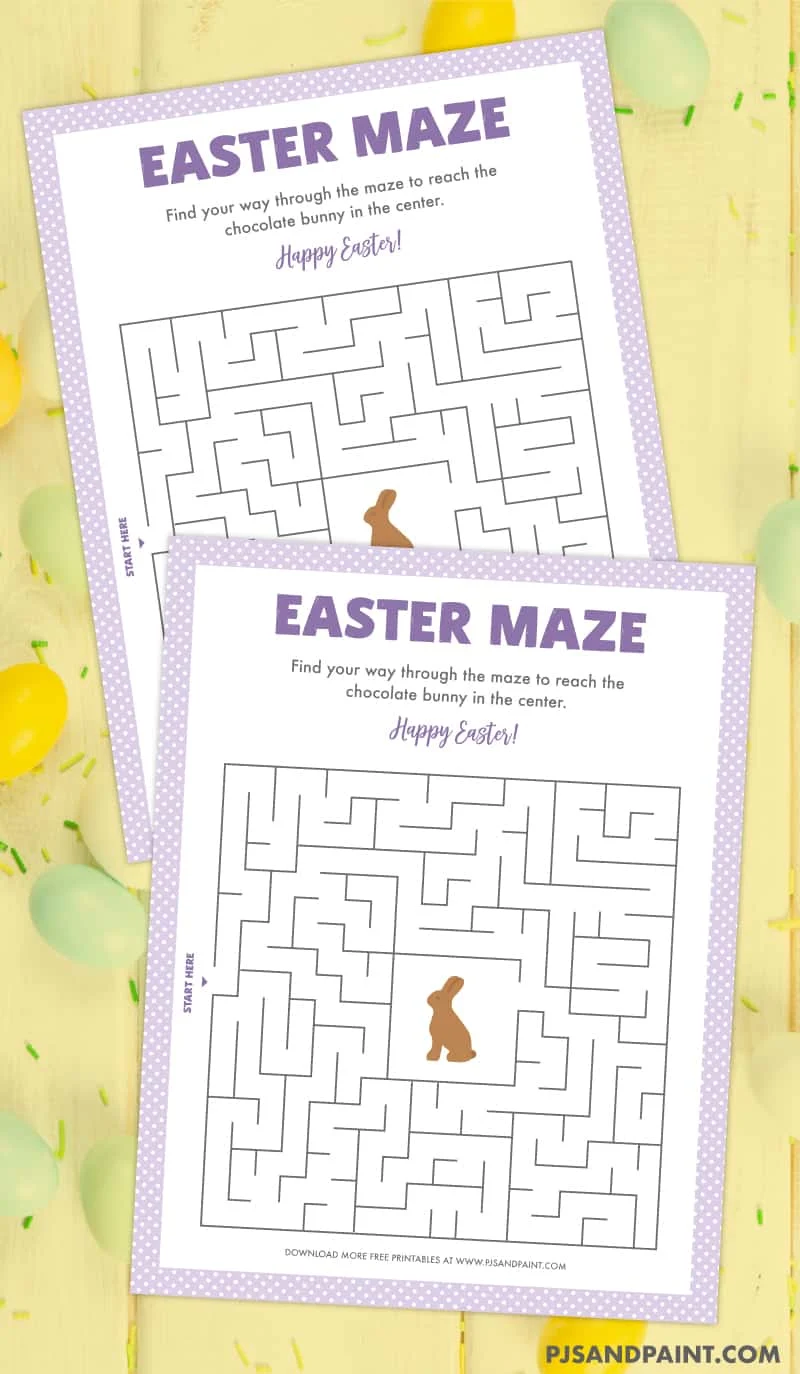 Free Printable Easter Maze
This free printable maze was designed to print onto a standard 8.5×11 inch piece of paper or cardstock.
Please feel free to download and print as many copies of the Easter maze as you would like. However, please do not edit or redistribute the files in any way. This maze was created for personal or classroom use only.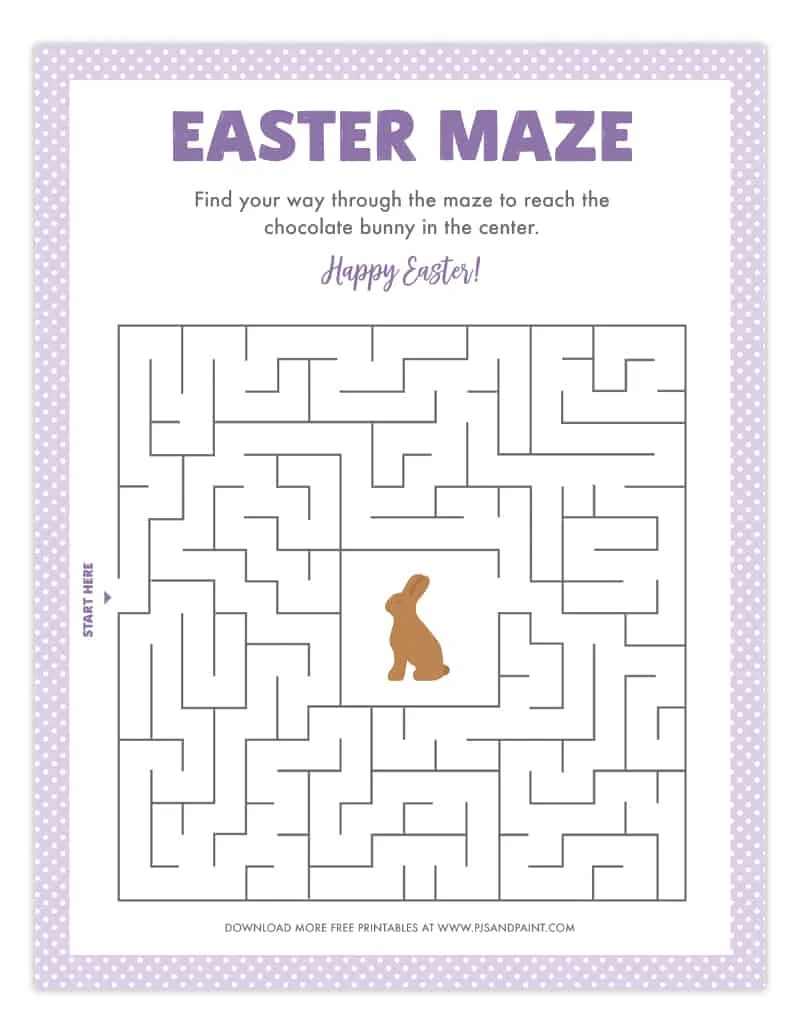 The link to download the Easter maze is located at the bottom of this post.
Don't forget to check out these other fun free printable Easter games and activities:
Easter Word Search
Both children and adults alike will have a great time searching for these Easter themed words. Word search games are not only a really fun game for everyone to play, but they may even help kids improve their spelling skills, build their vocabulary and maybe even learn a few new words. View the full blog post and download links here.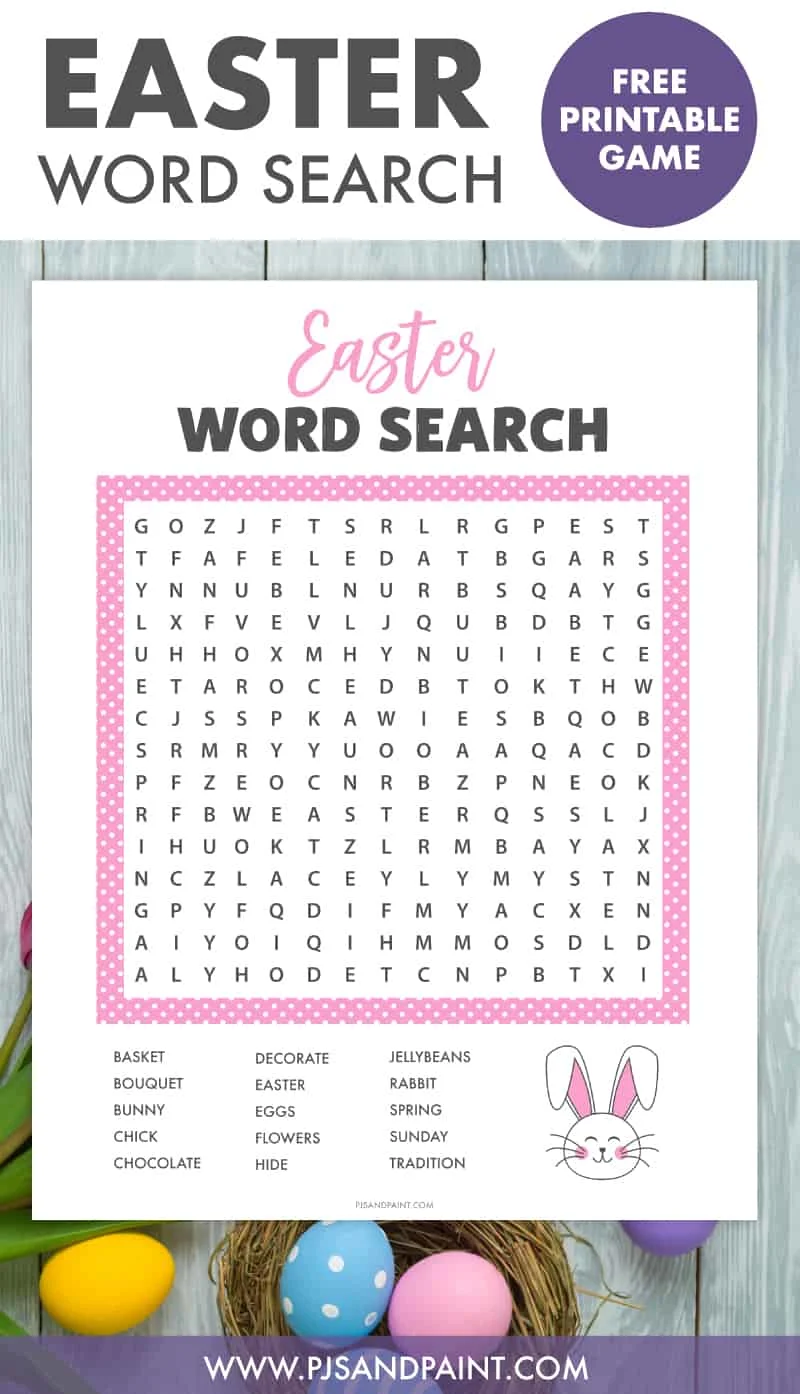 Easter I Spy Game
This free printable I Spy game features 6 Easter themed pictures in the box above. Count and write down how many of each picture you see, on the lines next to each image. Click here to view the full blog post and download the game files.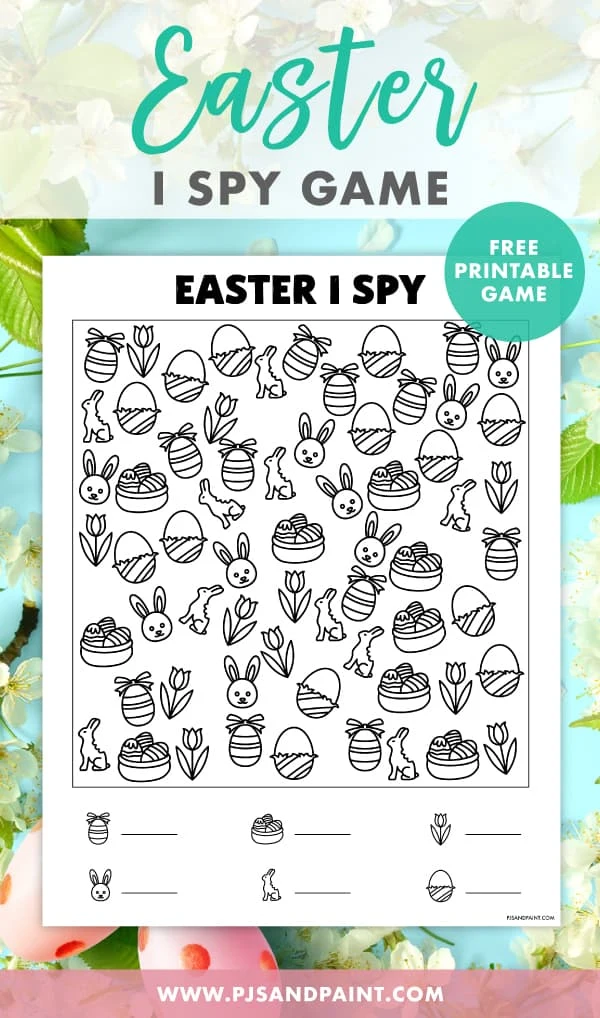 Easter Word Scramble
This Easter word scramble game features 10 different Easter themed words to work to solve. Because there are both short and long words, this makes it a great activity for many different age groups. I sometimes even find the shorter words more challenging to figure out! Click here to view the full blog post and download the game files.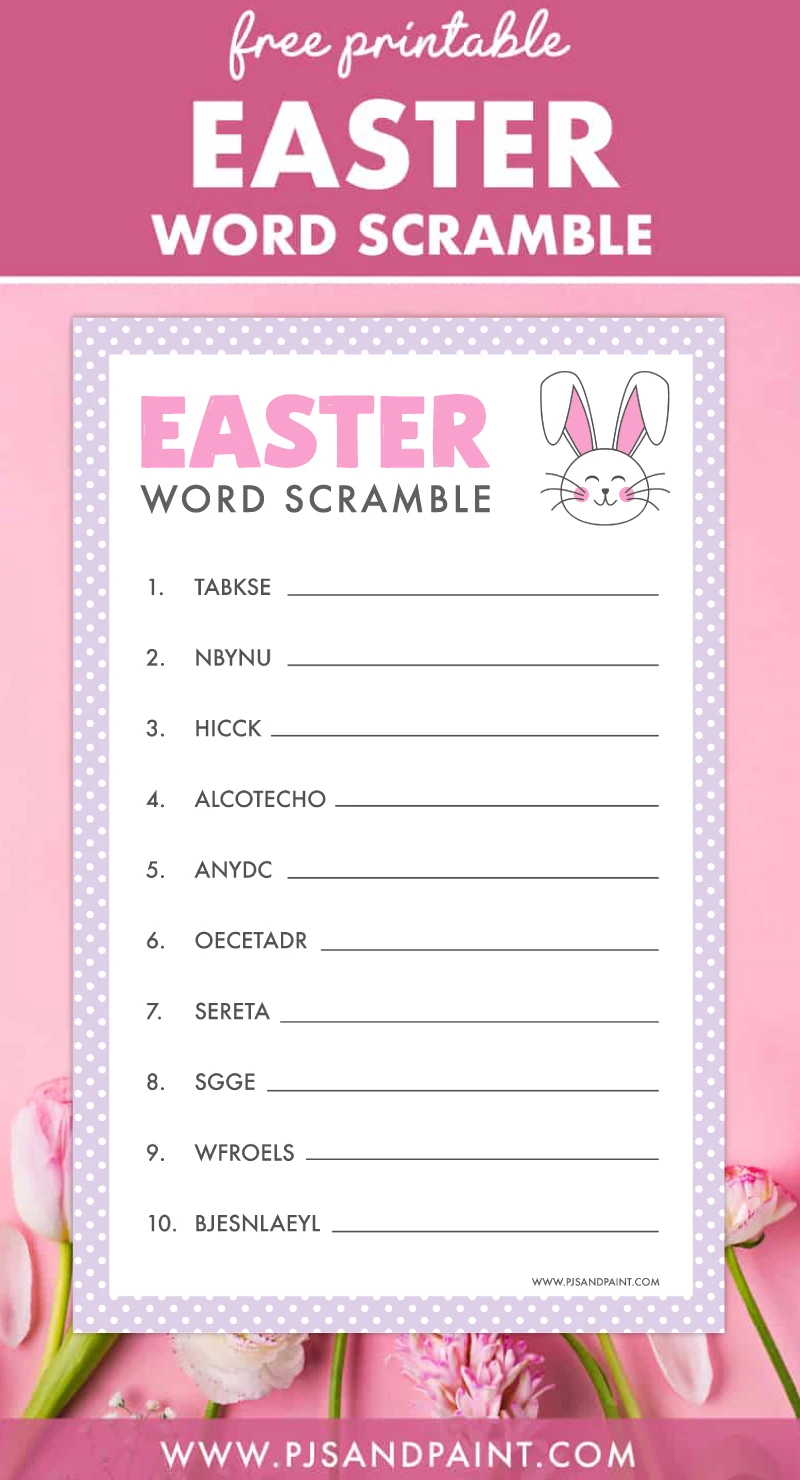 Free Printable Easter Word Scramble
Unscramble the 8 Easter themed words below. Next, using the circled letters from each word, unscramble to form a new word and find out what is inside the Easter egg. Click here to read the full blog post and download the game files.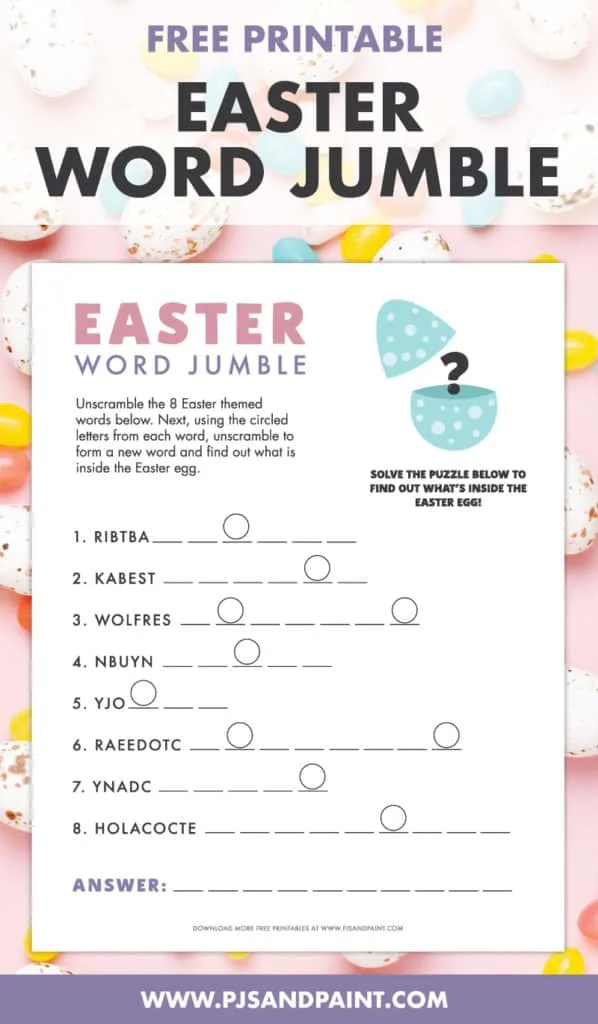 Free Printable Easter Scattergories Game
This fun free printable Easter Scattergories game is great for playing during your Easter or Spring themed party this year. I'm sure that everyone will have a blast playing this super fun and fast paced activity. Click here to read the full blog post and download the game files.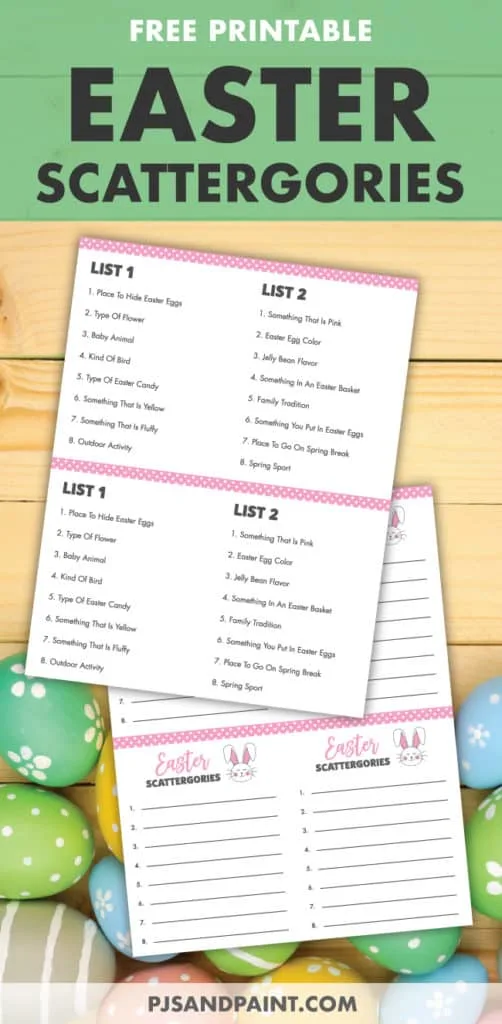 Easter Maze Download Links: