Use this free printable gingerbread man template for tons of fun holiday themed crafts this upcoming winter season. Whether you use it as a coloring page, a stencil, wall decoration or something totally different, this template will give your winter project great place to start.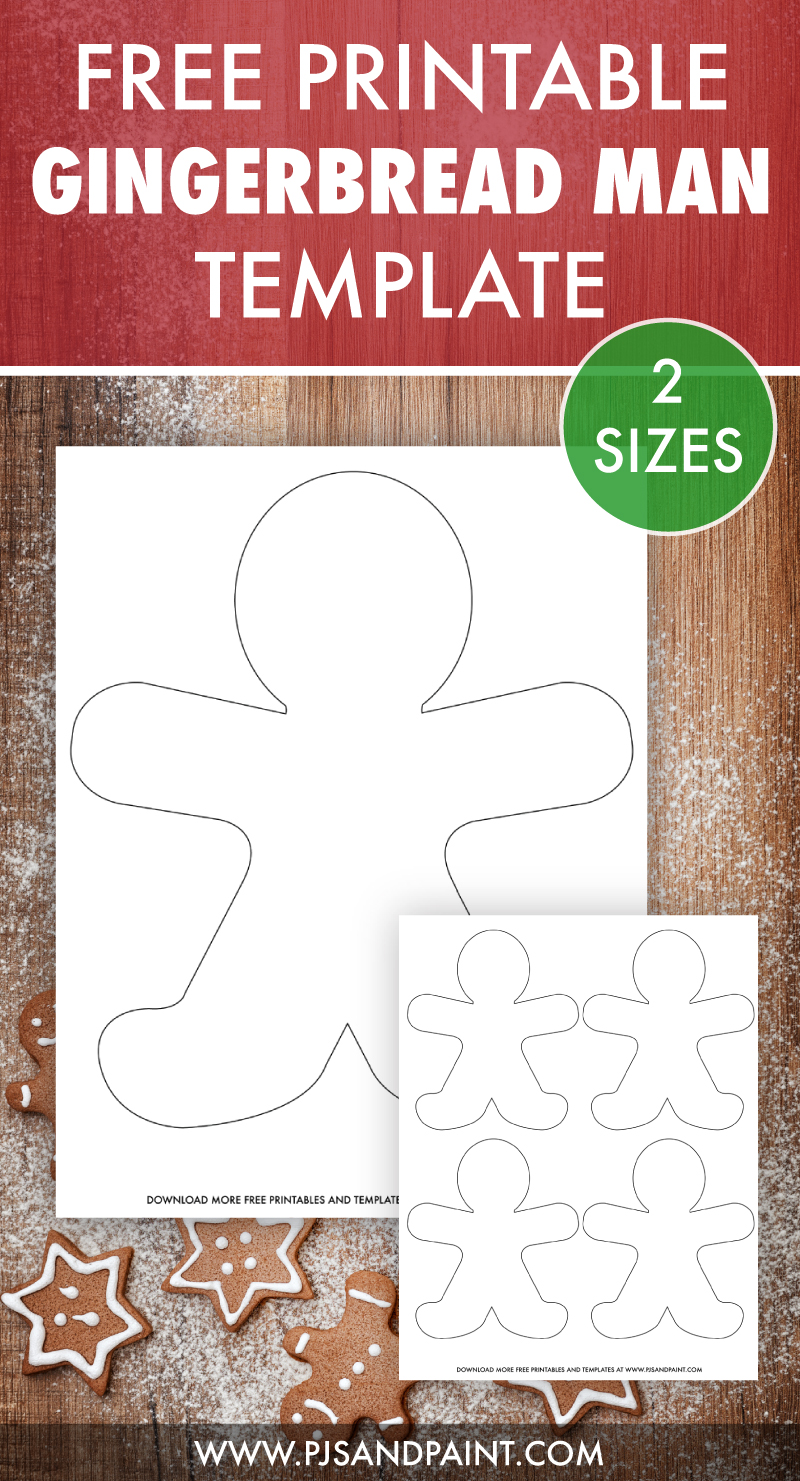 Disclaimer: This post contains affiliate links. This means that at no extra cost to you, I may earn a small commission if you decide to make a purchase. Feel free to read more in our affiliate disclosure.
Something that I really learned this year through all the craziness was to make sure that I have tons of activities to entertain the kids at home.
I realized that I relied a little too much on gym classes, play dates, school activities and shopping trips. When those things weren't much of an option for much of this year, I really had to get creative.
After the first few weeks of enjoying being home, the kids and I started to get a bit stir crazy. It felt like we exhausted all of the toys in the playroom, and had baked enough cookies to feed Santa for years!
Prior to the events that began at the beginning of this year, my oldest son had been enrolled in a mommy and me preschool program. Basically, it was preschool for him, but the parents were there to assist when needed. My son and I both loved these classes and really looked forward to them each week.
I started to think back to what we enjoyed about them most and wanted to try and recreate preschool as best as I could at home. He loved playing with the other children but as that was not an option at the moment, the next best thing was the sand table and the arts and crafts.
And so the very next day, we ventured out of the house and ordered some large buckets and play sand from the home improvement store drive through pickup. I came to terms with the mess that would soon follow and we set up a sheet on the floor with buckets of sand, trucks, shovels, buckets and even shells. The sand station was a huge hit and something we still play with in our regular daily routine.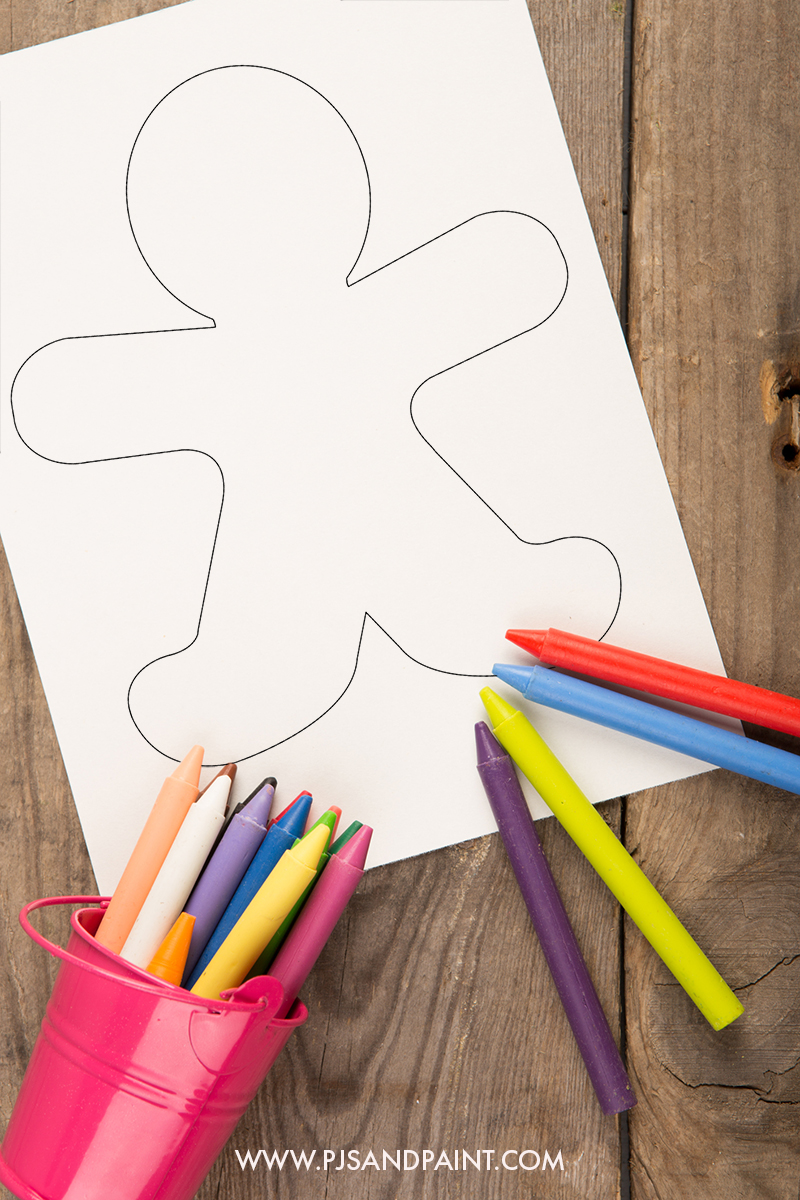 Template download links are located at the bottom of this post.
The next activity I tried to incorporate as much as possible was arts and crafts. Being a huge art lover myself, I really enjoyed coming up with fun crafts and projects similar to the ones my son would work on in preschool.
Some of the crafts the teacher would come up with had steps the children had to follow, and others were purely up to them. One simple project she had set up was a heart cut out of construction paper for Valentines Day. She then had the kids put glue, glitter, pom poms and stickers all over it. It was such a simple concept but it really allowed the kids' creativity to flow and each heart turned out so unique.
I tried to replicate this idea with whatever season we were in, or holiday was coming up. During the off seasons, I would cut out firetrucks, dump trucks or bulldozers for my son to decorate. (He was REALLY into trucks this year!).
And now I've decided to share some of these ideas with you! Today, I have this free printable gingerbread man template. There are so many different ways you can use this template. From coloring pages, to stencils, to window decorations and more! Let your and your kids' creativity really run wild!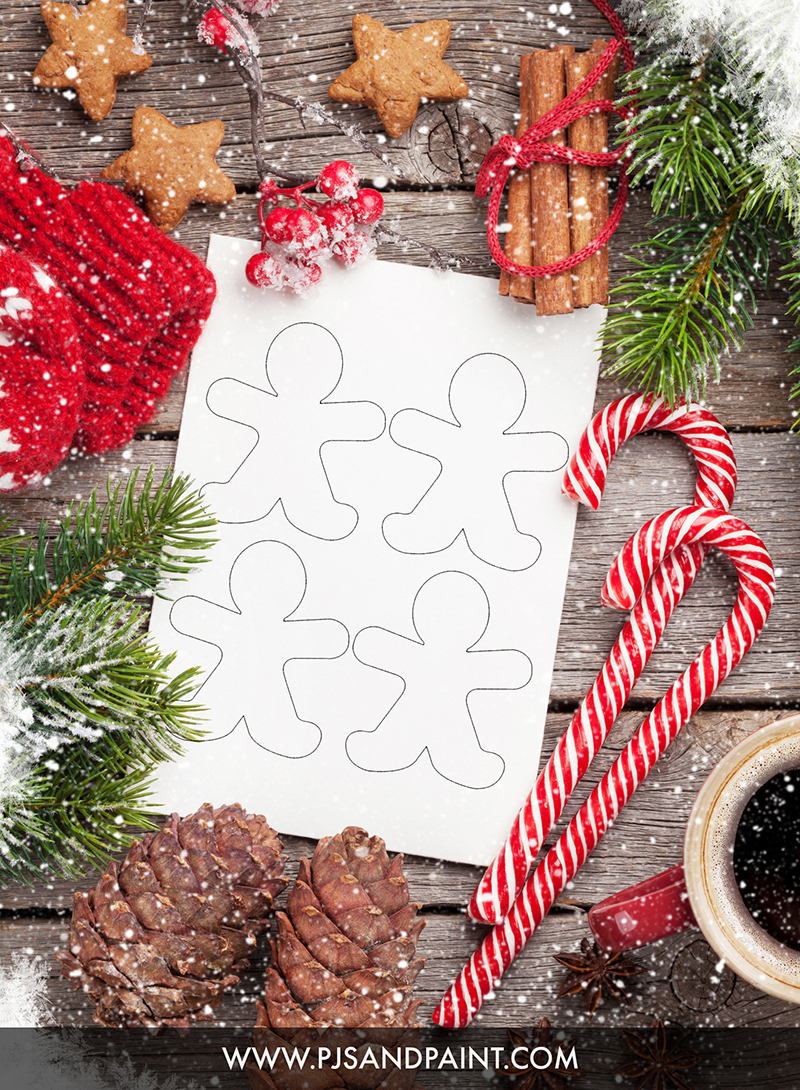 Here are some ideas of what you can do with the gingerbread man templates:
Use them as coloring pages (think crayons, markers, colored pencils or decorate with other art supplies like paint, glitter and pom poms)
Cut them out and use them as stencils
Decorate and display on your refrigerator, window, wall or door
Use the small templates to create placecards for holiday dinners
Use the small templates as gift tags for presents
Both templates below are designed to print onto a standard 8.5×11 inch piece of paper. Depending on what project you are planning to use these templates with, I may recommend printing on white cardstock instead due to the increased durability of the paper.
Feel free to download and print as many copies of the gingerbread man template as you would like. However, please do not edit or redistribute the files in any way. Both templates are intended for personal or classroom use only.
Free Printable Gingerbread Man Template – Large Size
This template is designed to print onto a standard 8.5×11 inch piece of paper or cardstock. One gingerbread man outline will print per page.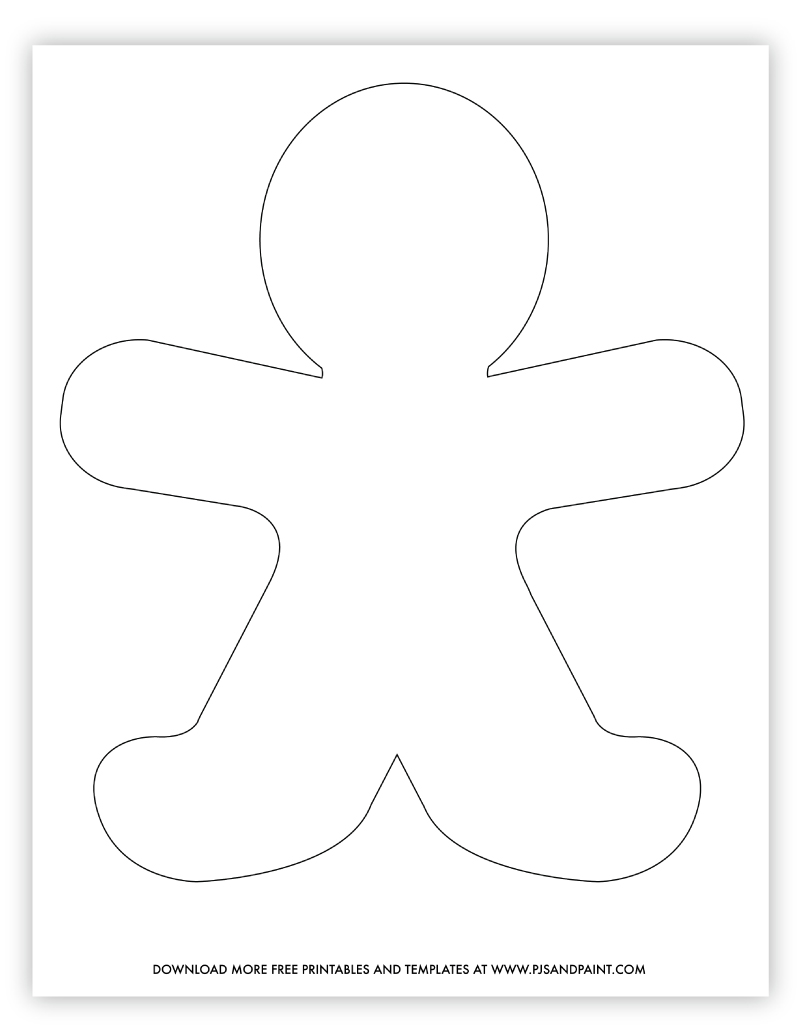 Download link is located at the bottom of this post.
Free Printable Gingerbread Man Template – Small Size
This template is designed to print onto a standard 8.5×11 inch piece of paper or cardstock. Four gingerbread men outlines will print per page.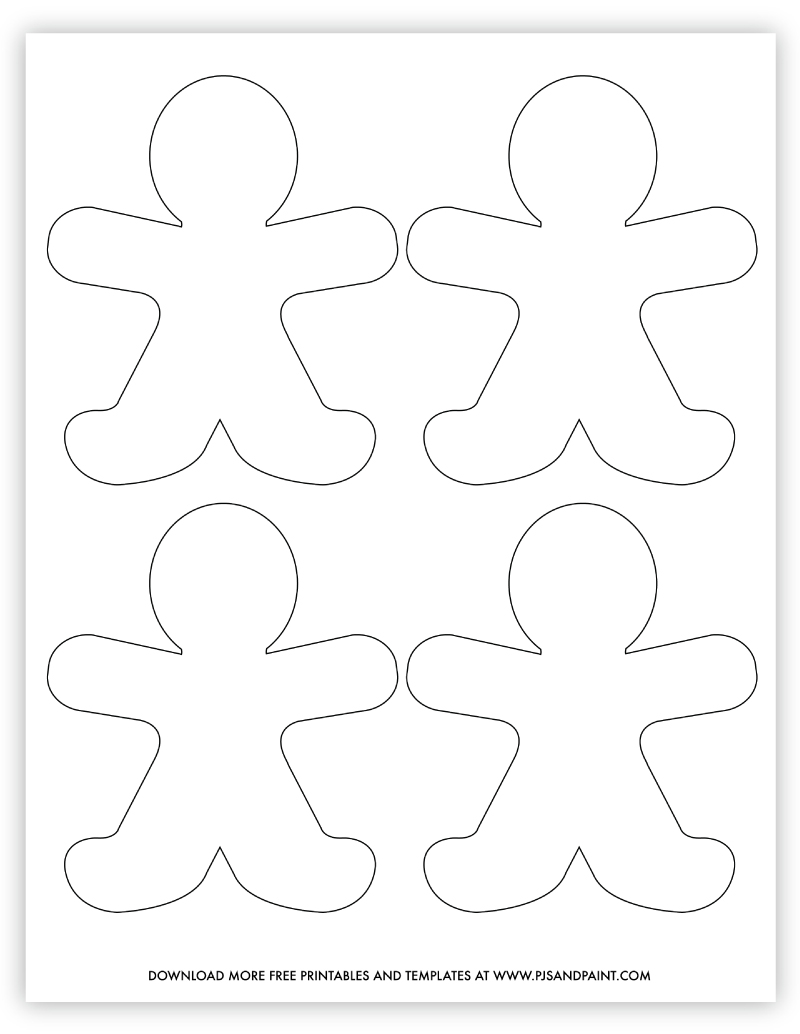 Download link is located at the bottom of this post.
If you enjoyed this gingerbread man template, you might also like to check out some of our other fun free printables for kids:
Free Printable Christmas Light Template
This Christmas light template will be a wonderful addition to plenty of fun holiday projects this upcoming winter season. Use it as a coloring page, a stencil or to even create some festive DIY door decorations.
Free Printable Christmas Maze
Find your way through his holiday themed maze to reach the Santa Claus in the center. A simple yet fun activity for kids to get into the holiday spirit.
How many words can you make out of Christmas
This free printable game is a great way to keep the kids entertained while also learning! Using each letter only once, see how many different words you can make out of "CHRISTMAS." Write as many words as you can on the lines provided. Whoever comes up with the most words, wins!
Download Links:
Download the large gingerbread man template.
Download the small gingerbread man template.