Today I wanted to share the fun free printable Christmas maze. Find your way though this holiday themed maze to reach Santa Claus in the center!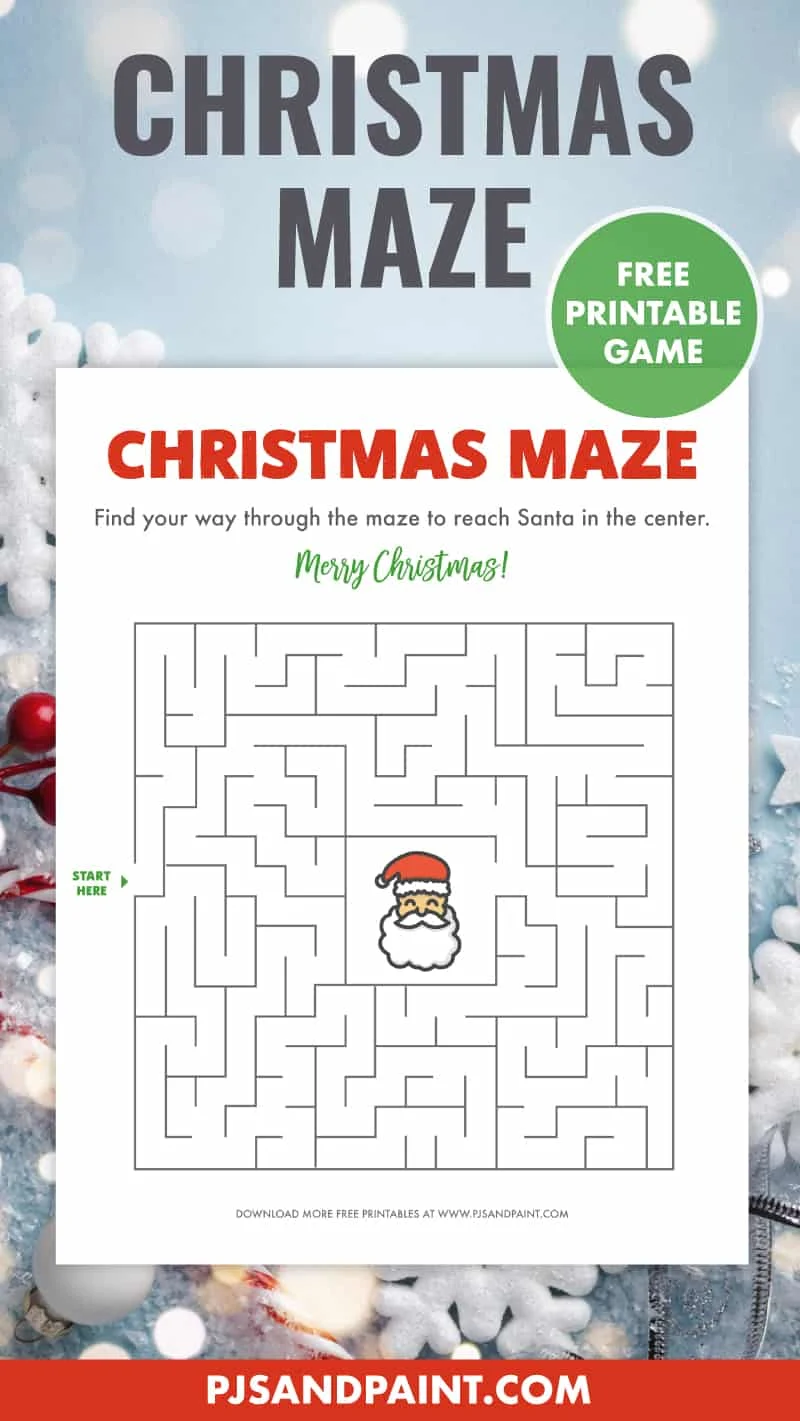 Disclaimer: As an Amazon Influencer, I earn from qualifying purchases. This means that at no additional cost to you, I may earn a small commission if you decide to make a purchase. For more information, please feel free to read the affiliate disclosure on our privacy policy page.
I was taking my son and my dog on a walk the other day and had noticed quite a few houses around my neighborhood still had their Christmas lights up.
I started thinking that that is not such a bad idea! I always put my own outdoor lights up way too far into the Christmas season and tend to take them down right around New Years. They don't typically stay up too long and I always say that next year, I will put them up earlier.
That got me thinking about Christmas and the upcoming holiday season. And while it is still quite a long while away, I decided I wanted to create some more Christmas printables. And so today, I am sharing this fun Christmas maze!
Whether you are looking for a game for the kids to work on at a holiday party, are in need of a festive classroom activity, or would just like a fun holiday maze for your kids to work on at home, this maze will definitely be a big hit!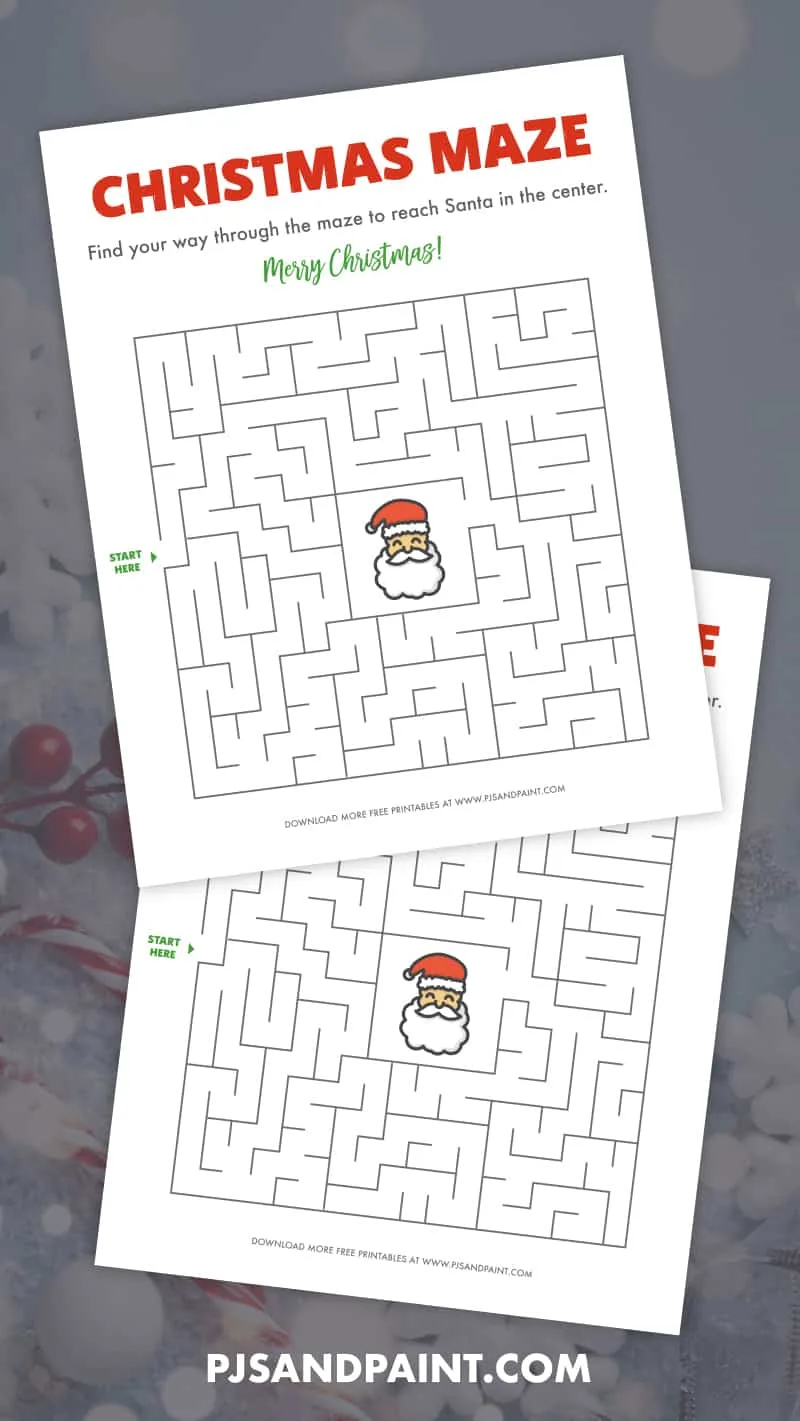 Free Printable Christmas Maze
This Christmas maze is designed to fit onto a standard 8.5×11 inch piece of paper.
Feel free to download as many copies of the Christmas maze as you would like. However, please do not edit or redistribute the files in any way. This maze was created for personal or classroom use only.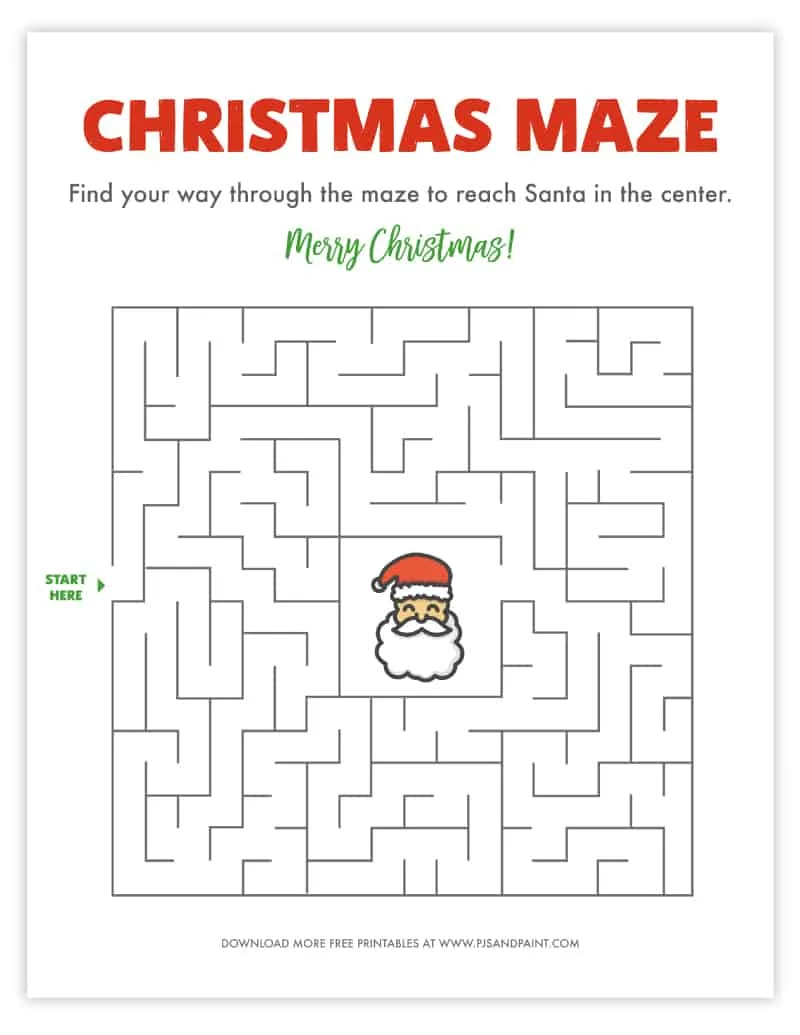 If you enjoyed this activity, you might like to check out our other fun free printable Christmas games and activities:

By entering your email address you will be receiving the free digital file as well as subscribing to our weekly email newsletter. You may unsubscribe at any time.