Download this free printable perpetual calendar and up your organization game! Great for keeping track of birthdays, anniversaries, cleaning and maintenance schedules and more!
Disclaimer: This post contains Amazon affiliate links. This means that at no extra cost to you, I may earn a small commission if you decide to make a purchase.
I am a huge huge fan of paper planners and organization tools. I've tried tons of apps and online programs for keeping myself organized but I always keep coming back to good old pen and paper.
Something about writing a task down is just so satisfying to me! There is a way better chance that I get said task done if I see it on paper than if it is stored away on my phone or computer.
Today, I'm excited to share with you this free printable perpetual calendar that I put together. I would love to hear in the comments how you use perpetual calendars in your home!
What is a perpetual calendar?
A perpetual calendar is a calendar that is able to be used regardless of the year. Perpetual calendars only include the month and list of days. This means that is is perfect for jotting down friends and family members' birthdays, writing down when bills are due, your weekly cleaning schedule or any other task that you do on a regular basis.
I especially love it for birthdays since they never change! I deactivated my personal facebook page quite a while ago, and with that went my easy reminder of my friends and family's birthdays. With this printable perpetual calendar, I can quickly glance at the month and see if anyone has a birthday coming up.
Another item I like to put on my own perpetual calendar is tasks related to my pets. For example, I give my dog flea and tick prevention on the 5th of every month. (We had a run in with fleas one time and it was such a nightmare that I do whatever I have to to never forget a dose of the medication!)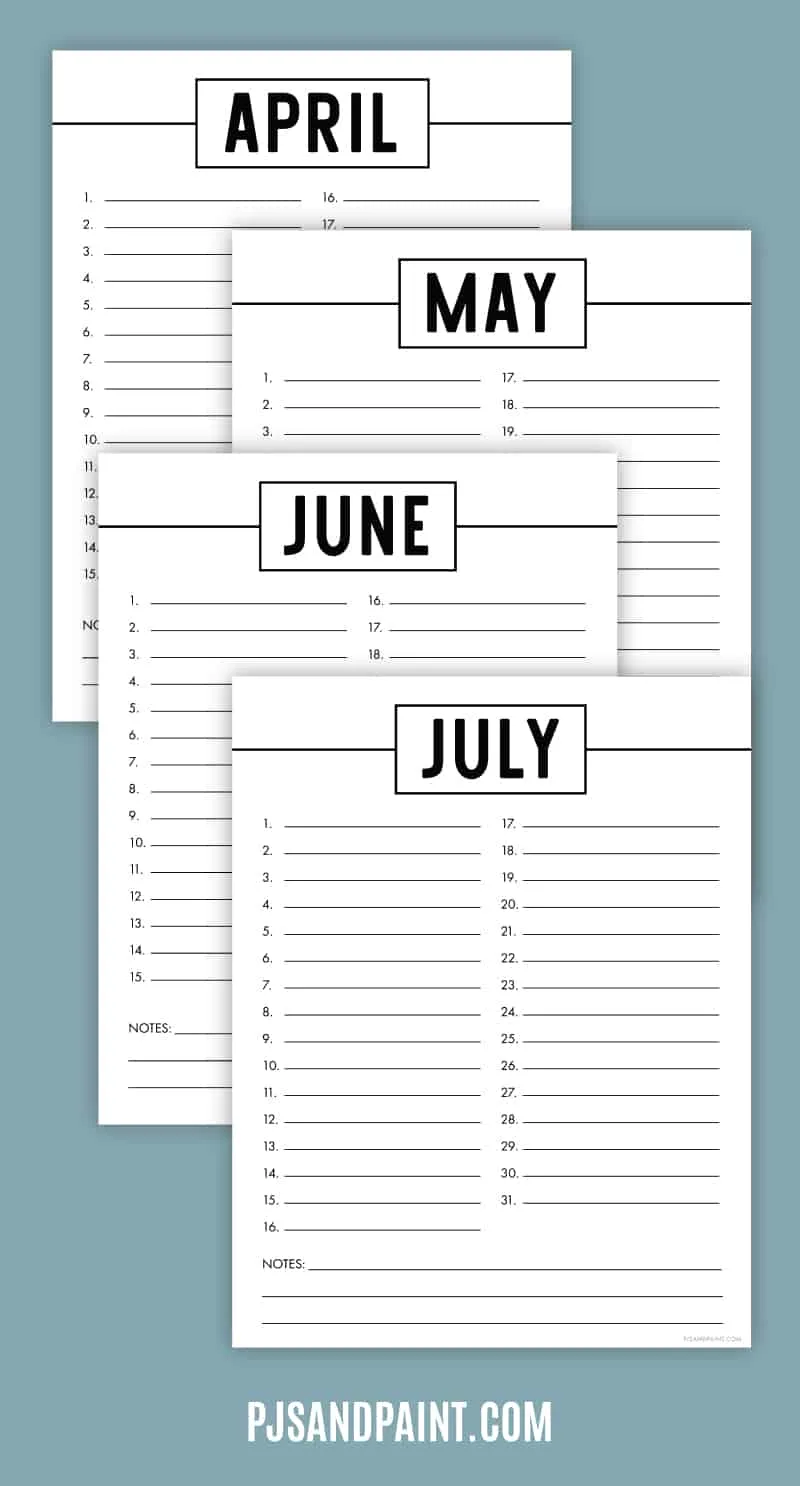 The download link is located at the bottom of this post.
Free Printable Perpetual Calendar
This calendar is designed to print onto 12 standard 8.5×11 inch pieces of paper or cardstock. You can print out all 12 pages or, only certain months as you need them.
Please feel free to download and print as many copies of the perpetual calendar as you would like. However, please do not edit or redistribute the files in any way. This calendar is intended for personal use only.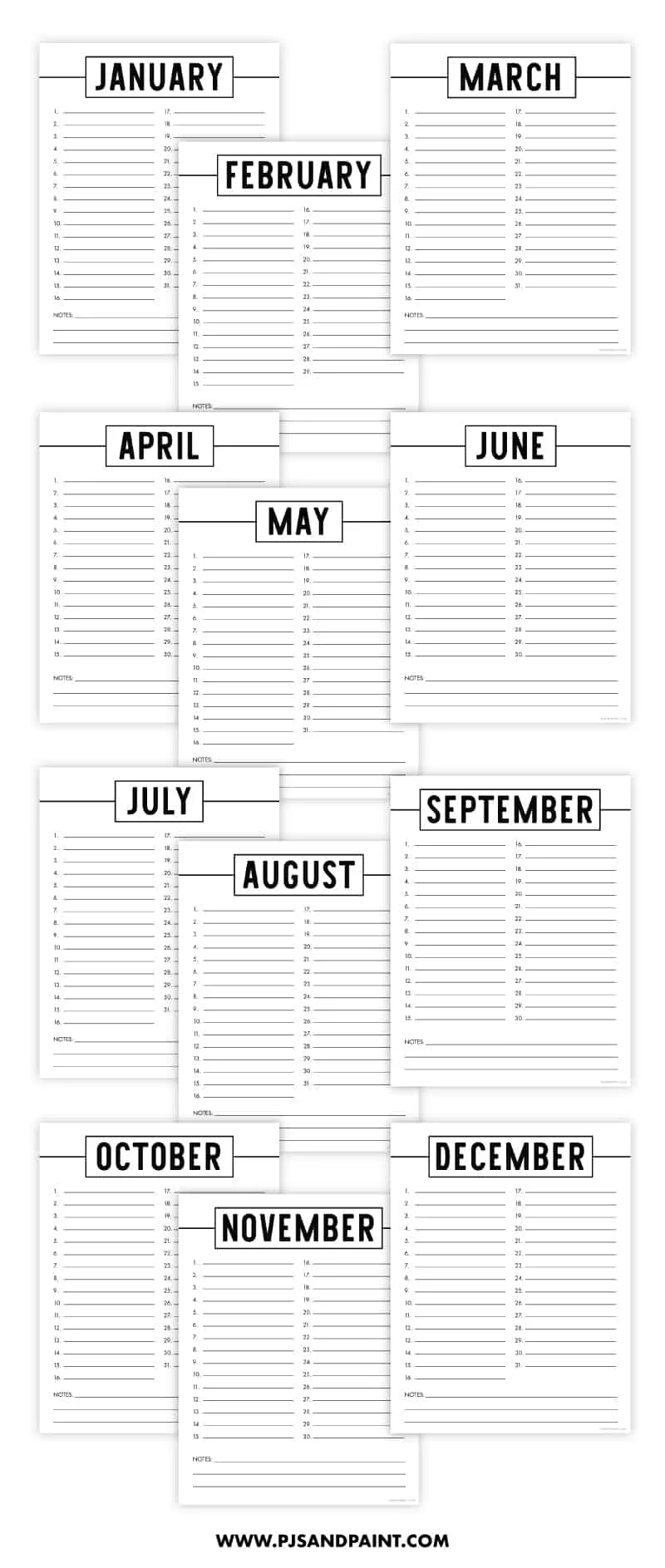 The download link is located at the bottom of this post.
If you enjoyed this post, you may enjoy some of our other free printable organization sheets:
Weekly Meal Planner:
Download this free printable weekly meal planner to help you organize your kitchen, plan your meals and see what delicious food you and your family can look forward to over the upcoming week. Click here to read the full blog post and download the meal planner file.

Grocery List:
This free printable grocery list is a great way to organize your weekly or bi weekly shopping trip.It's great for hanging up on a bulletin board, on the fridge or simply laying on the kitchen counter. Any place that your family can come to and write down their shopping requests! View the full blog post and download link here.

Recipe Cards:
These free printable recipe cards are great for organizing all of the recipes that you reach time and time again. Instead of ingredients and instructions that are written on napkins, scraps of paper or simply remaining in your memory, take a few minutes to write down and store all of the delicious recipes that your family knows and loves! Click here to read the full blog post and download the recipe card files.

Perpetual Calendar Download Link: