This free printable turkey coloring page will be the perfect activity for the little ones to work on while you are busy cooking Thanksgiving dinner. Featuring a happy turkey wearing a fun pilgrim hat, the creative possibilities are endless when coloring in this classic Thanksgiving character.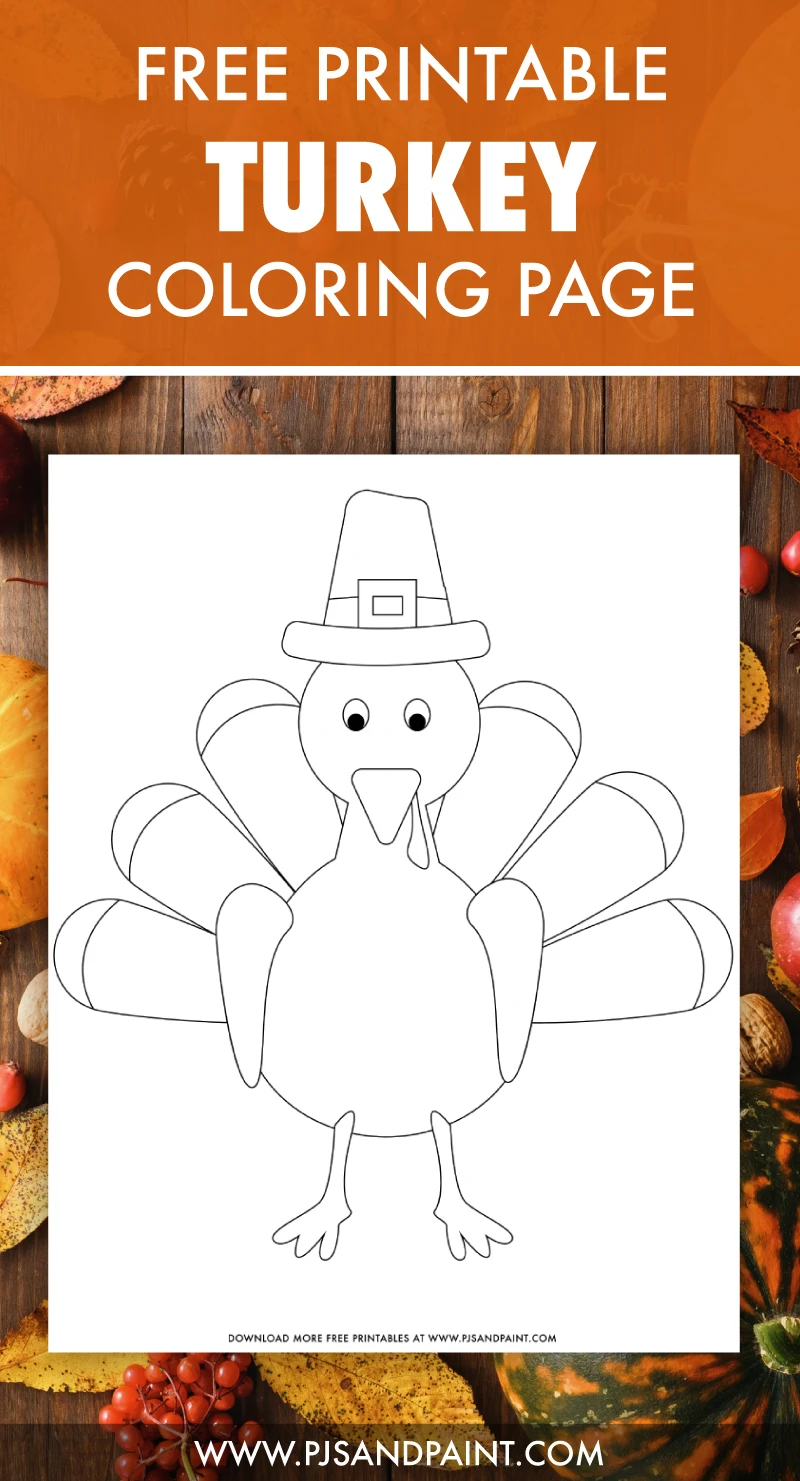 Disclaimer: This post contains affiliate links. This means that at no extra cost to you, I may earn a small commission if you decide to make a purchase. Feel free to read more in our affiliate disclosure.
Back when I was in college, I majored in fine art. That meant tons of drawing, painting, printmaking, sculpting and plenty more! Some of my classmates had the ability to sit down and just draw something from memory. I always thought this was so amazing as I was never able to do that very well.
Sure, I could draw the basics from my head. A dog, a tree, a basic face etc. But when it came to detail, I typically always needed some kind of reference. Whether it was a photograph or looking at a live object, I definitely needed a little bit of help to get started.
Years later, with kids of my own, I still try to incorporate as much art as possible into our daily routines. When my kids and I sit down with a blank piece of paper and some crayons, I still feel that sense of, "oh no, how do I get started?"
Of course, children generally have no problem just getting right into the arts and crafts, but I like to have somewhat of a starting point.
After a while I started switching it up sometimes and printing out coloring pages instead of simply having blank paper available. I find coloring oftentimes more relaxing than starting to draw from scratch, and the kids have a lot of fun with the coloring pages as well.
We'll use different themed coloring pages based on the season, upcoming holiday, or whatever cartoon character they are into at the moment.
I then decided that I wanted to start making my own coloring pages for them to use. Today, I wanted to share this free printable Turkey coloring page. It is a great activity to incorporate into the fall season and especially on or around Thanksgiving Day.
Whether you need to keep the kids occupied while cooking dinner, or just need a fun project for them to work on during a rainy day, this coloring page will give them the inspiration needed to let their creativity run wild!
Free Printable Turkey Coloring Page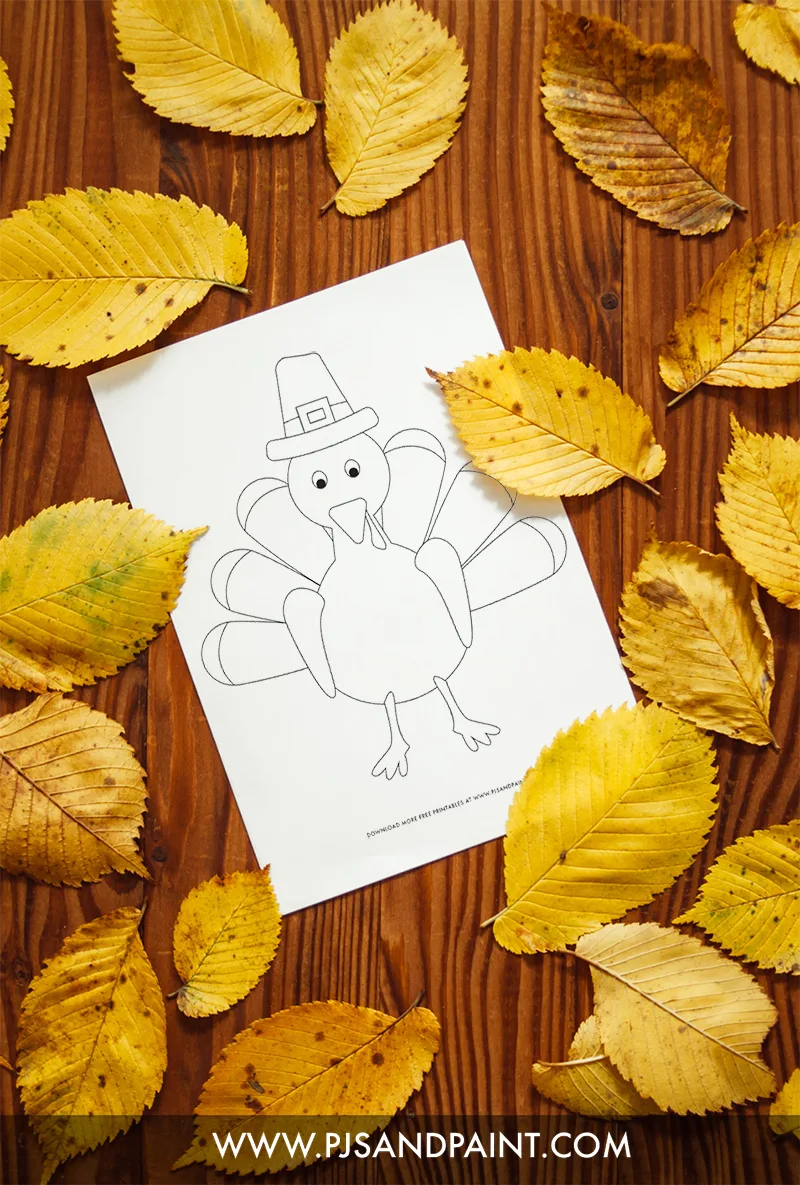 Coloring page download link is located at the bottom of this post.
This coloring page is designed to be printed onto a standard 8.5×11 inch piece of paper. If you would like the page to have a little more weight and durability, I would highly suggest printing it out onto white cardstock instead.
Please feel free to download and print as many copies of the turkey coloring page as you would like. However, please do not edit or redistribute the files in any way. This coloring page is intended for personal or classroom use only.
What materials to use for your coloring pages:
crayons
markers
colored pencils
paint
decorate with stickers, pom poms, glitter or anything else you can think of!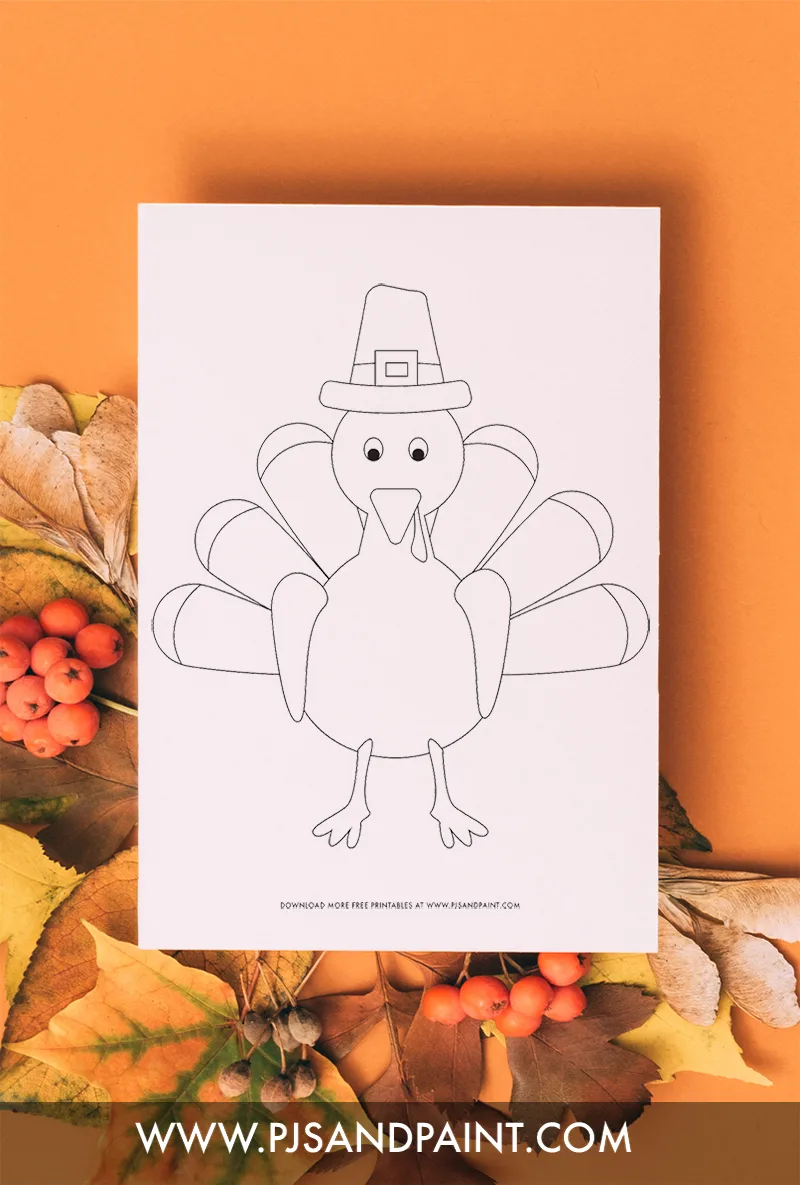 If you enjoyed this turkey coloring page, you may also enjoy some of our other fun free printable Thanksgiving activities for kids featured below:
Free Printable Thanksgiving Bingo Cards
Thanksgiving bingo is a great game to play with both kids and adults as you are waiting for dinner to be ready. This would also make a super fun classroom activity to play before the holiday break. Featuring fun imagery like pilgrim hats, oven roasted turkeys and pumpkin pie, everyone will have a great time trying to score 5 in a row!
Free Printable Roll a Turkey Game
All you need to play this fun game is the printable game card, a few dice and some colorful M&Ms. Simply roll one dice and then use they key on the card to fill in the turkey's feathers with the M&Ms. The first player to fill in all of the turkey's feathers, wins!
Free Printable Thanksgiving I Spy Game
This Thanksgiving themed I spy game features pumpkins, pilgrim hats, cookies, turkeys and more! Search through the box above and count how many of each picture you see. To add an extra fun creative twist, you can also encourage the kids to color in each picture as they count them.
Free Printable Activity Placemat for Kids
Just like restaurants do, having a fun activity placemat for kids under their plates is a great way to keep them entertained and out of trouble while their dinner is being prepared, or while everyone else is still eating. It features a large coloring section, a word search and a large box to write down what they are thankful for this year.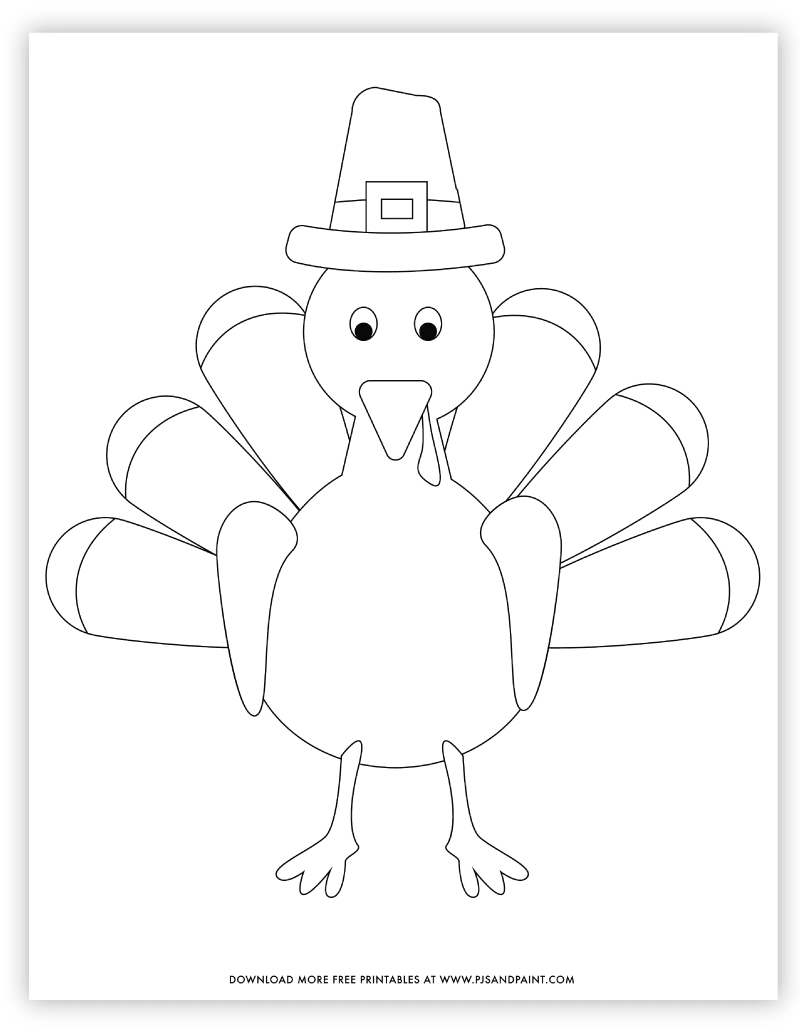 Coloring page download link is located at the bottom of this post.

Download Link:
Download the turkey coloring page.