Last Updated on
Keeping the kids entertained on Thanksgiving while you're preparing dinner can definitely be a challenge.
Today, I'm sharing with you this free printable Thanksgiving I Spy game that will be sure to keep everyone busy and out of trouble… at least for a little while!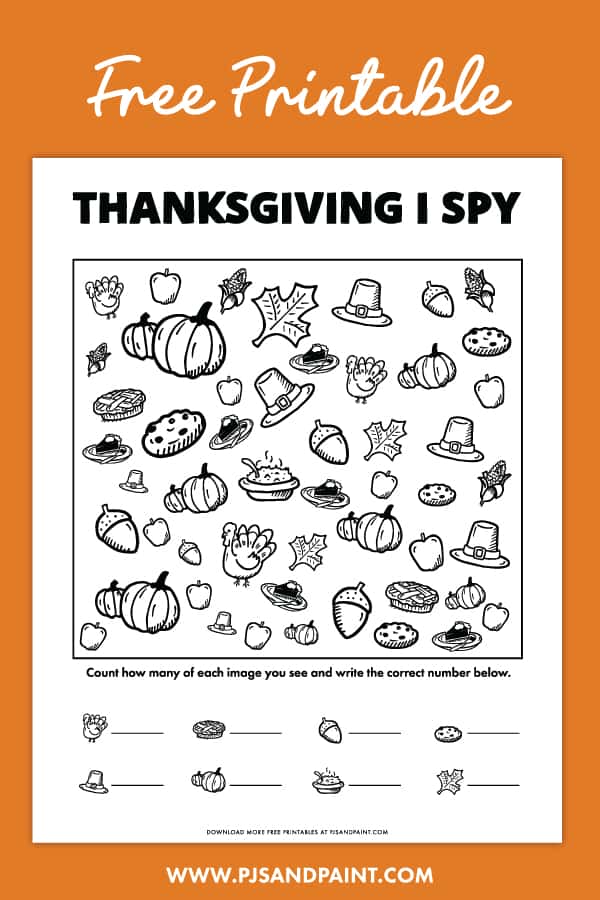 How do you play Thanksgiving I Spy?
All you need to do is count how many of each image you see in the box above, and write down the correct number on the lines below. But be careful! There are some extra pictures in there to make things a bit more challenging.
Thanksgiving I Spy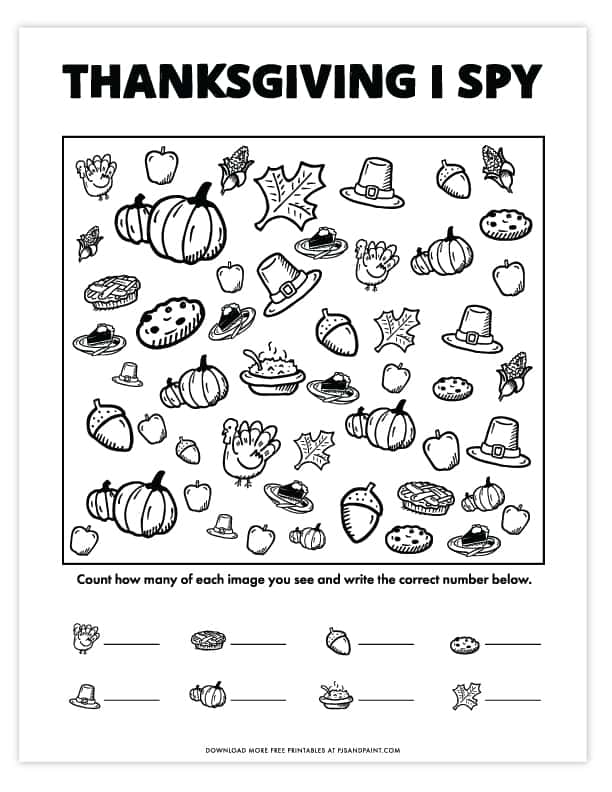 Kids will have a ton of fun trying to find all of the Thanksgiving themed items. Turkeys, pumpkins, leaves, acorns and more!
And if you're a teacher, this would also make a great activity for your students to work on in the classroom before Thanksgiving break.
Click here to view the answer key.
Be sure to check out the other matching free printable activities: