Are your kids afraid that Santa won't know where to drop off presents for them this year? Maybe you won't be home for the holidays or maybe they just want to be really sure Santa remembers them.
Whatever the case, they will surely love to hang this free printable Santa stop here door hanger on their bedroom door this Christmas!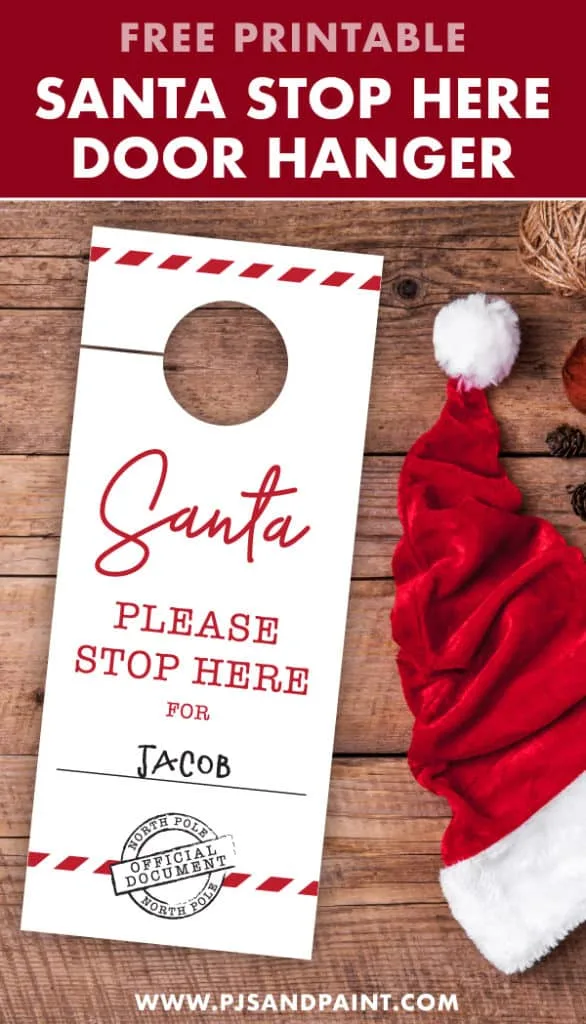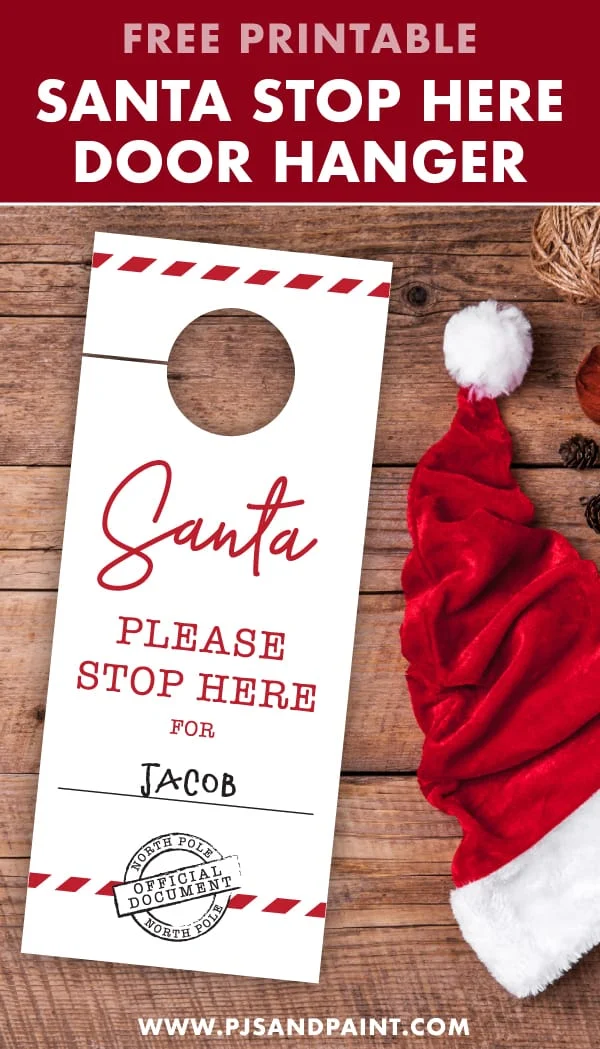 Disclaimer: As an Amazon Influencer, I earn from qualifying purchases. This means that at no additional cost to you, I may earn a small commission if you decide to make a purchase. For more information, please feel free to read the affiliate disclosure on our privacy policy page.
Free Printable Santa Stop Here Door Hanger
The Santa stop here door hanger is sized to fit on a standard 8.5×11 inch piece of paper. For the best quality I would highly recommend printing on white cardstock. For even better quality, maybe even consider laminating! This way you could reuse it every year and not have to worry about the durability of a standard piece of paper.
Two door hangers will print on each page. All you need to do is trim the door hanger, and then cut out the hole at the top. You can write, or have your children write their name on the line and this way Santa will know to leave presents for them at your home!
These door hangers were created for personal use or classroom use only and are not to be edited or redistributed in any way.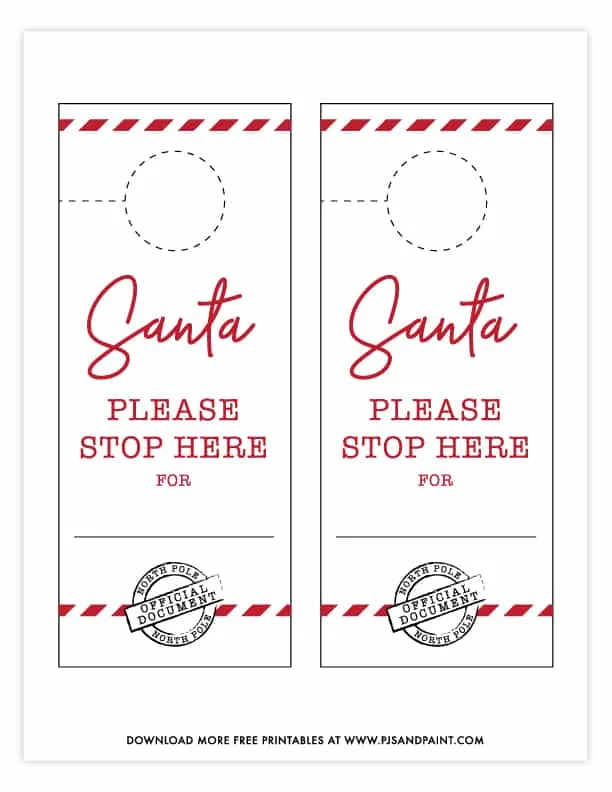 Favorite Printable Supplies:
These are a few of my favorite supplies that I use for printable games and activities: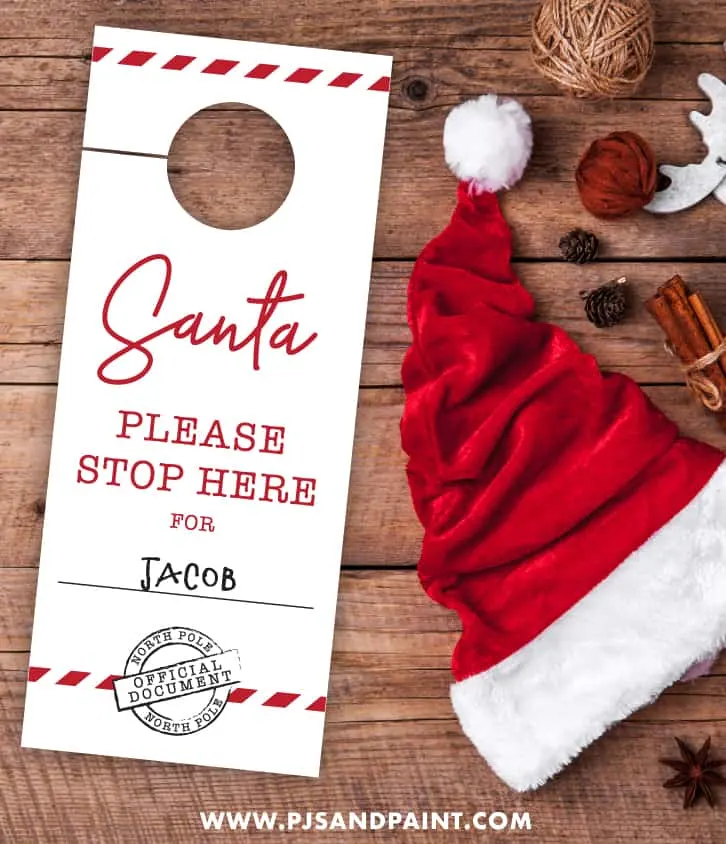 Take a look at the other matching free Santa printables. ("Official North Pole Documents" of course!)
Letter to Santa: Traditions are always such a fun part of the holiday season. If your kids usually write their wish list to Santa, have them use this free printable letter to Santa. It even has an "Official North Pole" document stamp on it!
Nice List Certificate: How fun would it be for your child to revive this nice list certificate in the mail prior to Christmas day, or even that morning inside their stocking.
Santa Gift Tags: One fun way to make Christmas Day even more special for your kids, is to include free printable Santa gift tags to all the presents under the tree.

By entering your email address you will be receiving the free digital file as well as subscribing to our weekly email newsletter. You may unsubscribe at any time.