Last Updated on
Are you struggling to figure out a good host/hostess gift to bring to Thanksgiving dinner this year? Just head to the store and pickup a bottle of wine!
These free printable Thanksgiving wine bottle labels are the perfect way to personalize a wine bottle label and turn something ordinary into a thoughtful and fun gift.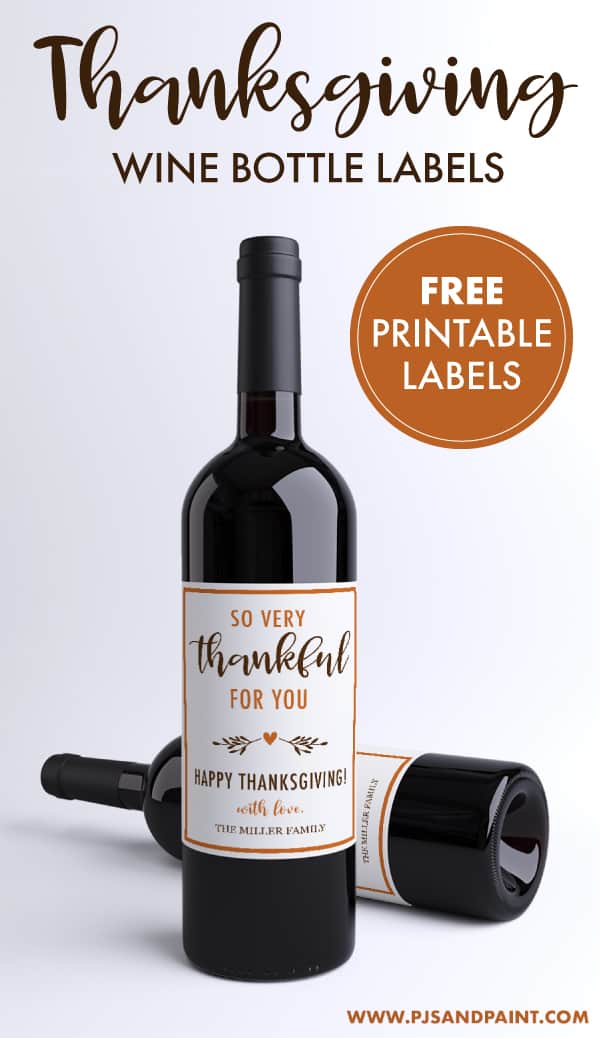 Disclaimer: This post contains Amazon affiliate links. This means that at no extra cost to you, I may earn a small commission if you decide to make a purchase.
How to personalize the Thanksgiving wine bottle labels:
First, download the label pdf from the link below. Open up the file in Adobe Acrobat. Fill in the blue text box with your name or a short message. Don't worry, the blue box won't show up when you print!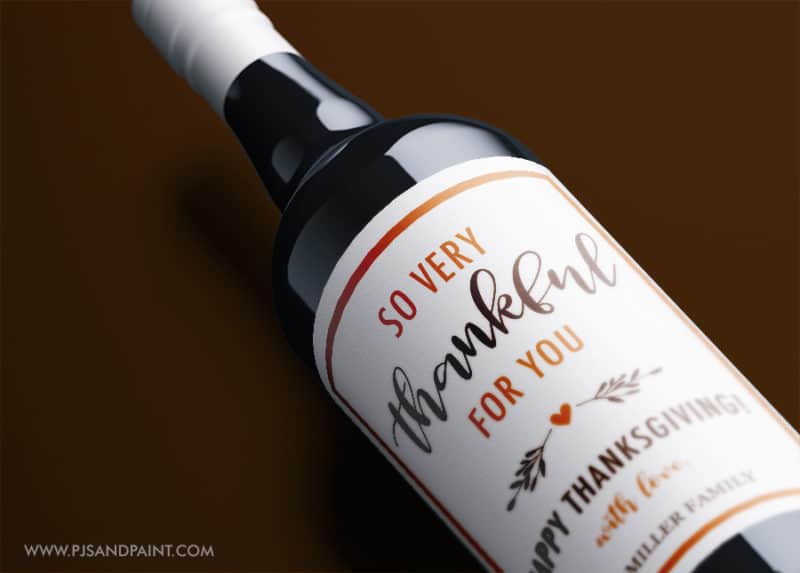 NOTE: If you're in a rush you can definitely print the labels on regular printer paper or cardstock. However, for the absolute best quality I would highly recommend printing on sticker paper. Preferably waterproof sticker paper. Check out my recommendation here on Amazon. Not only will sticker paper hold up much better, but it will also make it look a lot more professional.
Once printed, trim the labels using scissors or a paper cutter. Stick the new label right over the new one, or remove the original label first. I would definitely recommend removing the original bottle first.
How to remove the original wine bottle label:
Fill a large container with warm water and a few tablespoons of baking soda. Place the wine bottle in and let soak.
After approximately 30 minutes, remove the bottle from the container and wipe the label off with a washcloth or rag. Tip: If some of the adhesive material or label remains on the bottle, you can use some rubbing alcohol to remove the residue.
Make sure the bottle is completely clean and dry before placing the new label on top.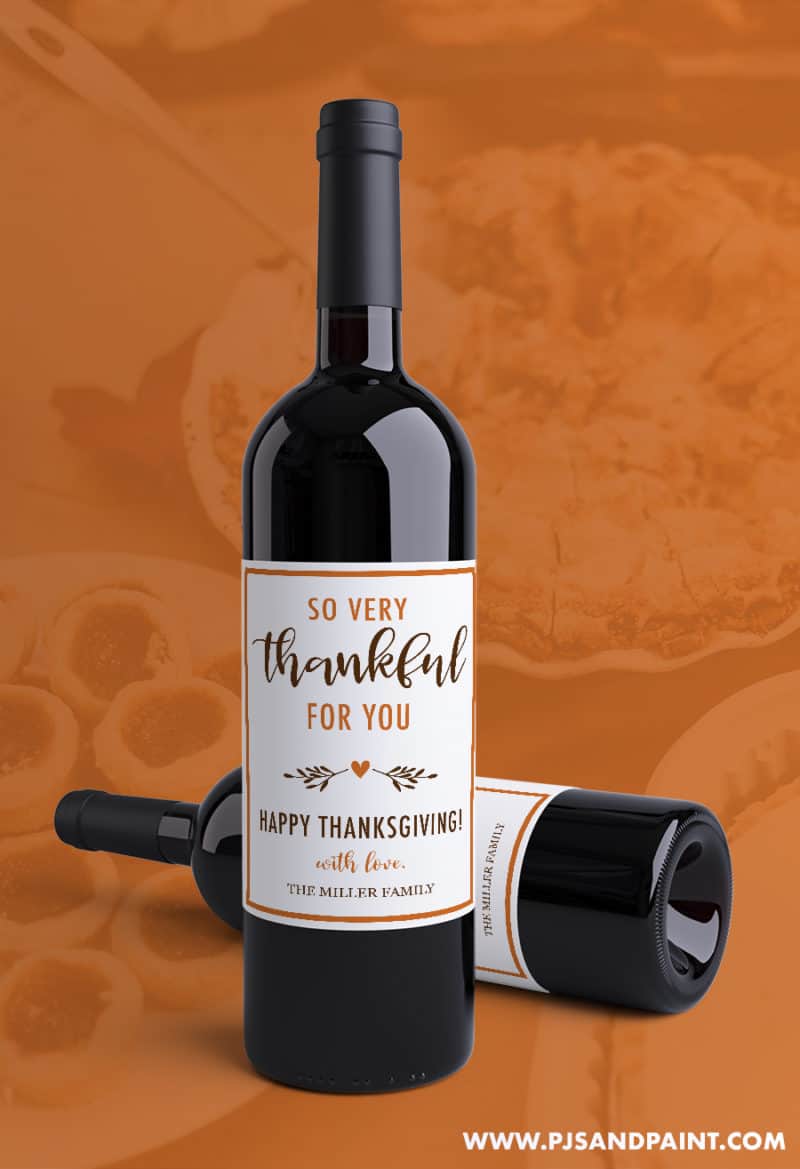 Thanksgiving Wine Bottle Labels
4 wine bottle labels will print per 8.5×11 inch page. Once trimmed, they will each measure 3.75×4.75 inches.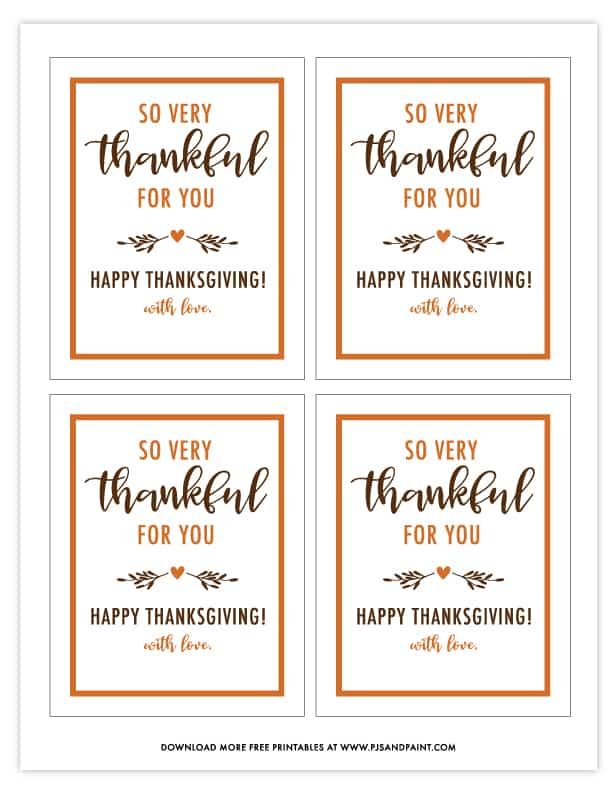 Did you use these wine bottle labels this Thanksgiving? If you post any pictures, be sure to tag @pjsandpaint. I'd love to see them in action!
Like this wine bottle design? Check out the matching gift tags here!