Your kids can create this adorable turkey craft using leaves they find in the backyard! It is a fun and simple activity that also gets everyone thinking about all the things that they are thankful for this Thanksgiving season.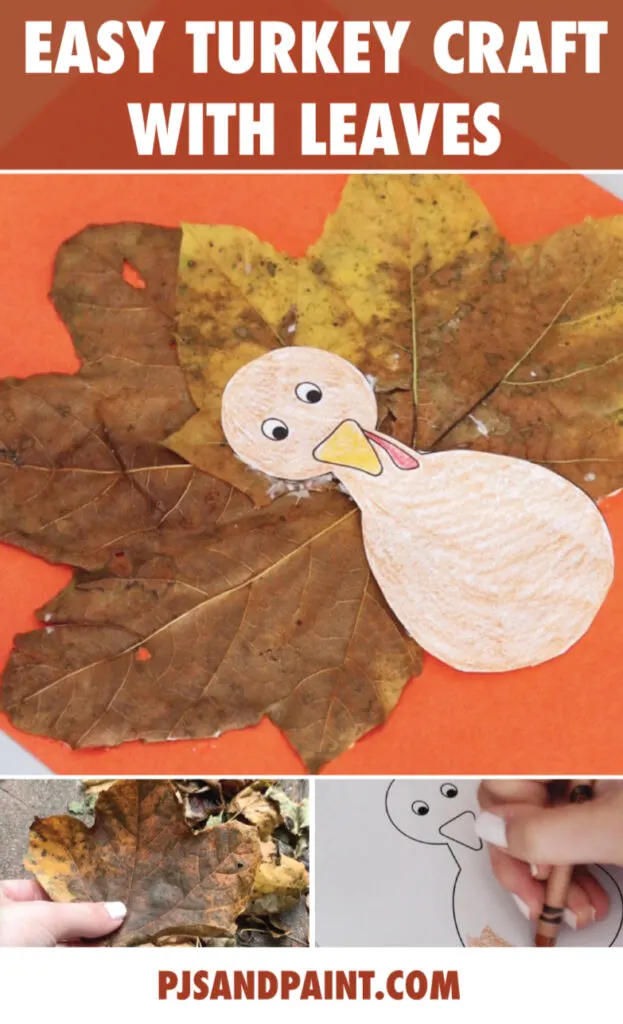 Disclaimer: This post may contain Amazon affiliate links. This means that at no additional cost to you, I may earn a small commission if you decide to make a purchase. For more information, feel free to read our affiliate disclosure.
Fall is definitely my most favorite time of year. I absolutely love the cooler weather, all of the festive activities and of course the watching the leaves change color and fall off the trees.
I am lucky enough to live in an area where you can really see the leaves change color each fall. I love driving down the highway and admiring all of the beautiful colors the leaves turn before they fall off the trees.
I have such great memories growing up and raking leaves as silly as that may sound! Each year, my dad would rake all of the leaves in our backyard while my brothers and I played. Once he was done, he would put all of the piles of leaves into garbage cans. He would then take my brothers and I and put us in the garbage can too to help stomp down the leaves and make room for more.
It was always a fun time jumping up and down and stomping on the leaves!
Recently, my kids and I were out playing in our backyard and I just kept thinking to myself that I need to come up with some sort of craft we could do with all of the leaves that had fallen. We got ziplock bags started walking around the yard picking up leaves that we thought were beautiful.
Once we filled up the bags, we got in the house and I started thinking of what type of project we could do with them. I thought, Thanksgiving is coming up, maybe we could make some sort of craft around that theme.
And so today I am excited to share with you this easy turkey craft using leaves from our yard. Here is how we made it.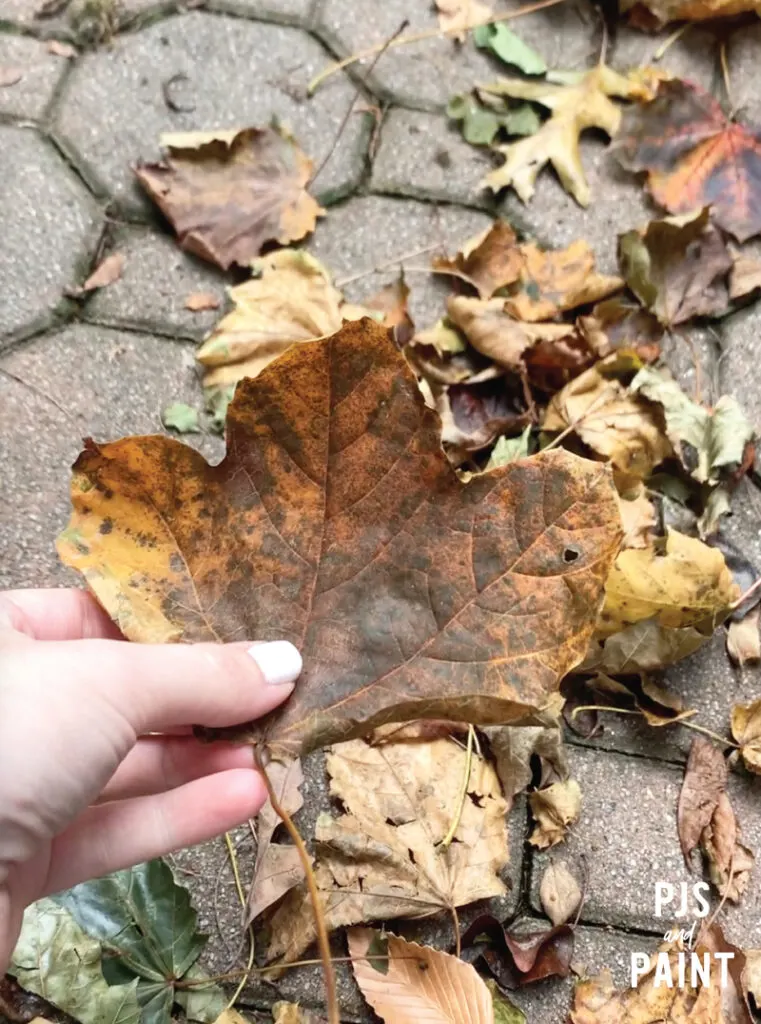 Materials needed to create a turkey craft:
Leaves
Glue
Printable turkey body (download for free from the link at the bottom of this post)
Crayons, markers, or colored pencils
Construction paper
The first thing we did was collect leaves from the backyard. You can also go on a walk around the neighborhood and search for the best leaves you can find! Any shape can work but I thought that the shape that worked best sort of looked like turkey feathers.
You can place your found leaves in a bucket, bag or even your pocket!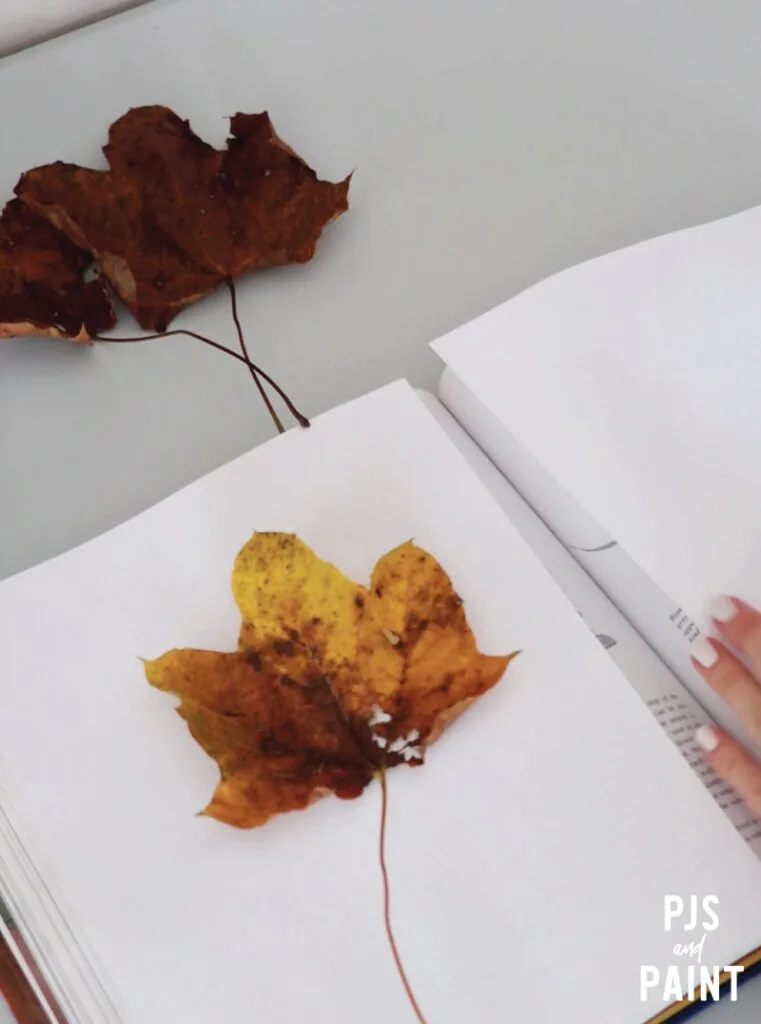 Next, you will want to press your leaves to make them a bit flatter. What I did was find a large heavy book and place each leave between two pieces of paper and then placed it inside the book and closed it. I let the leaves sit in there for maybe 20 minutes or so before taking them out.
Once your leaves have been pressed, get out a piece of construction paper and glue. Glue the leaves in sort of a fan shape, think turkey feathers fanned out.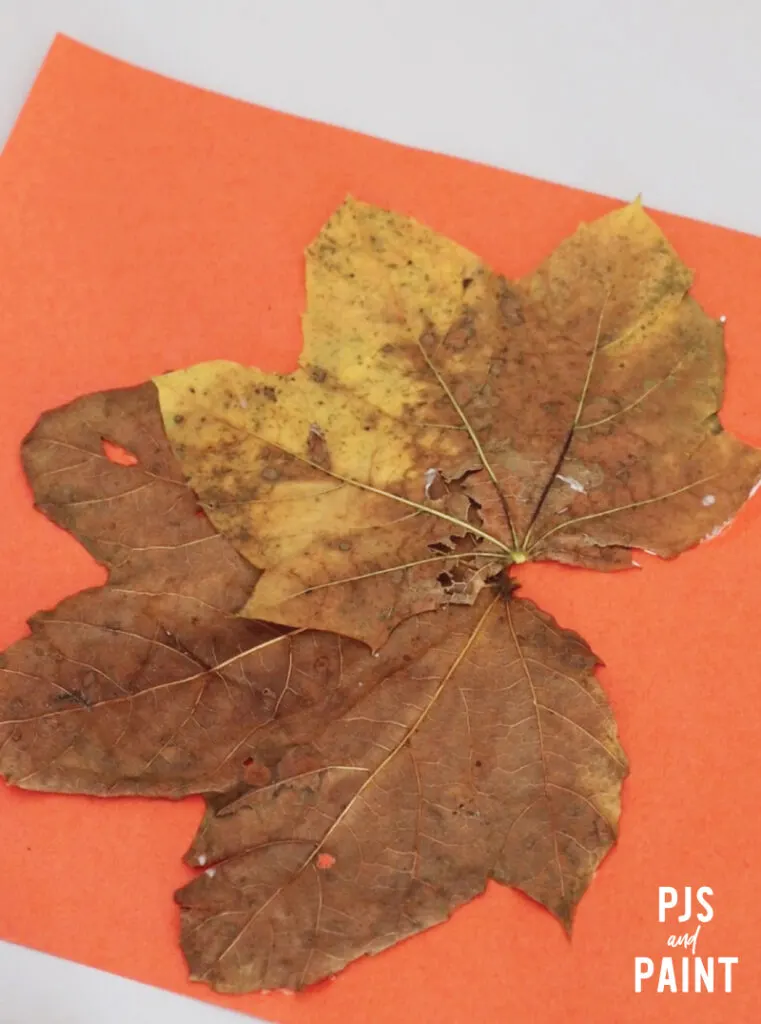 While the leaves are drying you can print and color the turkey body with crayons, markers or colored pencils. You can download the free printable turkey body coloring page from the bottom of this post.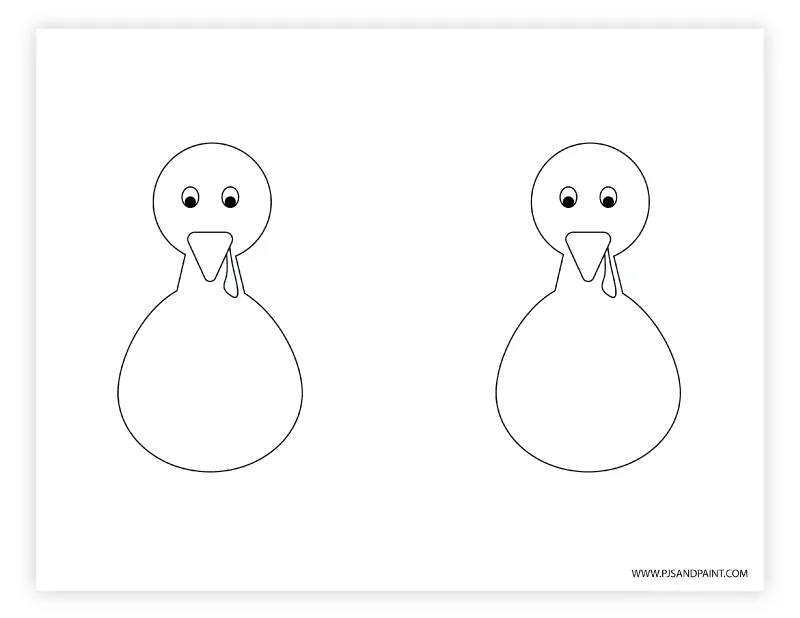 Download link is located at the bottom of this post.
This coloring page is designed to be printed onto a standard 8.5×11 inch piece of paper. Two turkey bodys will print per page.
Once the turkey body has been colored in you can cut it out using scissors and then glue in the center of the page, slightly covering the leaves (aka feathers).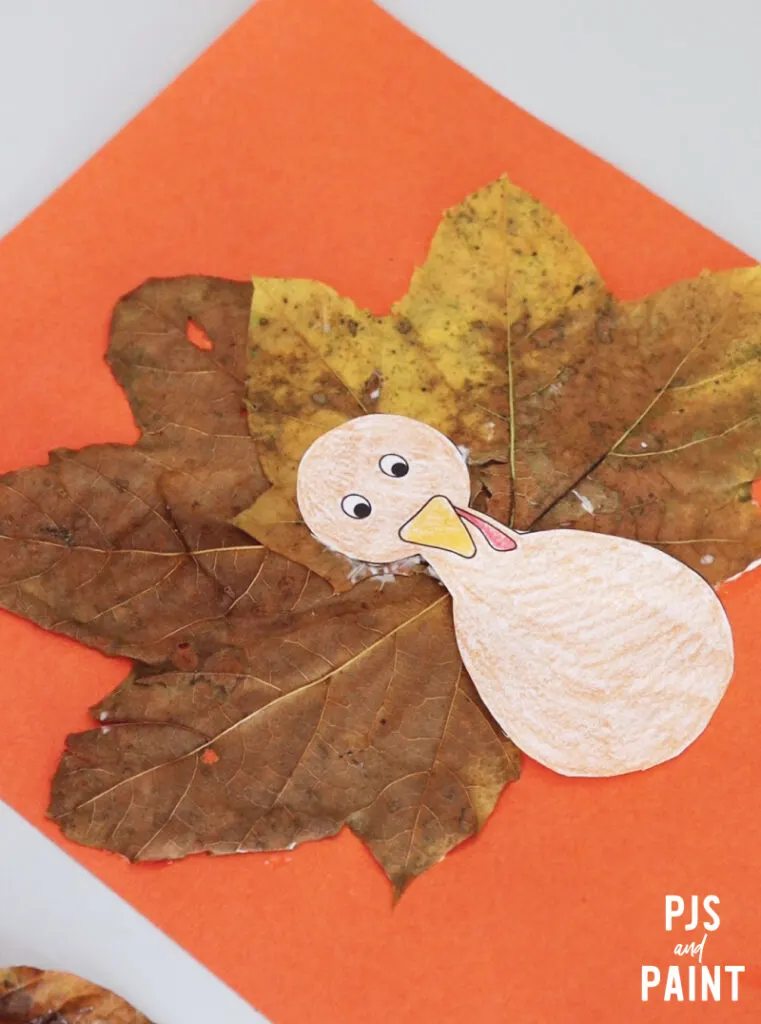 Want to take the craft one step further?
Next, have your kids think of everything that they are thankful for this year. Anything from friends, family and pets to teachers and toys. If your child can write on their own they can use the black sharpie marker to write down what they are thankful for on the leaves. If they cannot write yet, you can simply ask them what they are thankful for and then write it on the leaves for them.
Once you are done you can display your turkey craft on the wall or refrigerator. After Thanksgiving is over, you can write the date on the back of the page and save it as a keepsake and sweet reminder of all of the things your kids were thankful for that year.
If you enjoyed this post, you might also like to check out some of our other fun Turkey games and crafts below:
Free printable Build a Turkey Coloring page
This free printable Build a Turkey coloring page will be a big hit at any holiday party this year. It's also a great activity to keep the kids entertained while you're busy cooking Thanksgiving dinner.
Toilet paper roll turkey craft
These paper roll turkey napkin rings will be a huge hit at your Thanksgiving dinner table this year. Easy enough for kids to make, while still being fun for the adults helping out! Not only is this a fun holiday craft, but it doubles as something useful. Your dinner guests won't be able to wipe a smile off their face when they see these adorable handmade napkin rings.
Popsicle stick turkey craft
What better way to prepare for Thanksgiving than to make this popsicle stick turkey craft with your kids? Easy for the kids and fun for adults as well!
Free printable roll a turkey game
Thanksgiving is right around the corner! Make sure you're prepared to keep the kids entertained with this free printable roll a turkey game. All you need for this fun activity is the free printout, a few dice and some M&Ms.
Download Link: