To get in the Halloween spirit, I've been creating these fun toilet paper roll crafts! Today, I wanted to share with you this toilet paper roll monster tutorial. It's super easy and fun for kids and adults!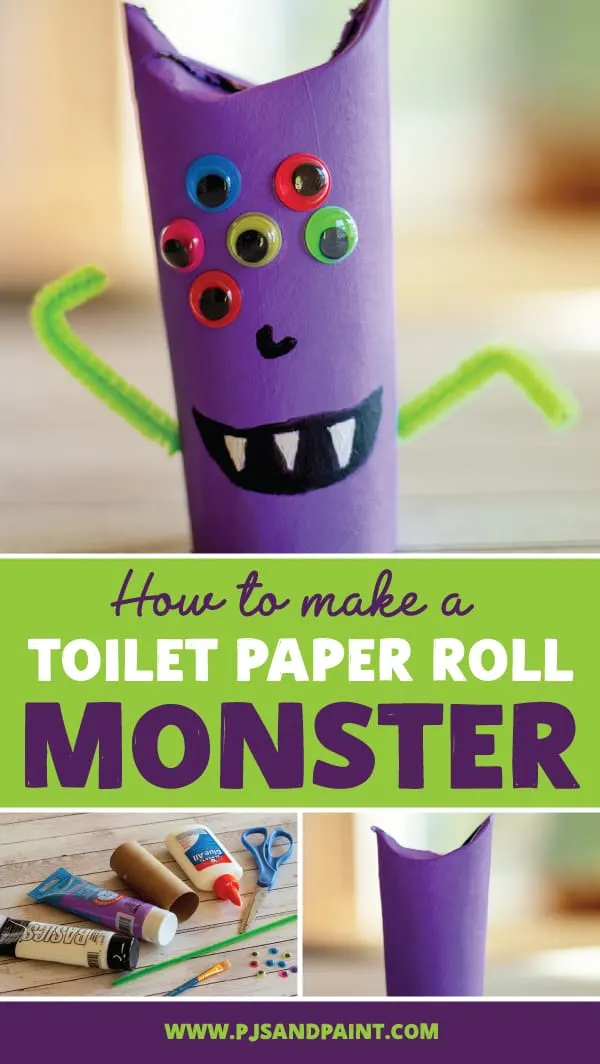 Disclaimer: This post contains Amazon affiliate links. This means that at no extra cost to you, I may earn a small commission if you decide to make a purchase.
Note: Feel free to follow this tutorial to the tea! However, don't be afraid to just use this as a base and create your own unique monster. Different color paint, multiple arms etc. Be as creative as you'd like and have fun!

Supplies needed to make one toilet paper roll monster:
Toilet paper roll (or paper towel roll)
Black Paint
White Paint
Purple Paint
Paintbrushes
Push pin (optional)
Glue
Scissors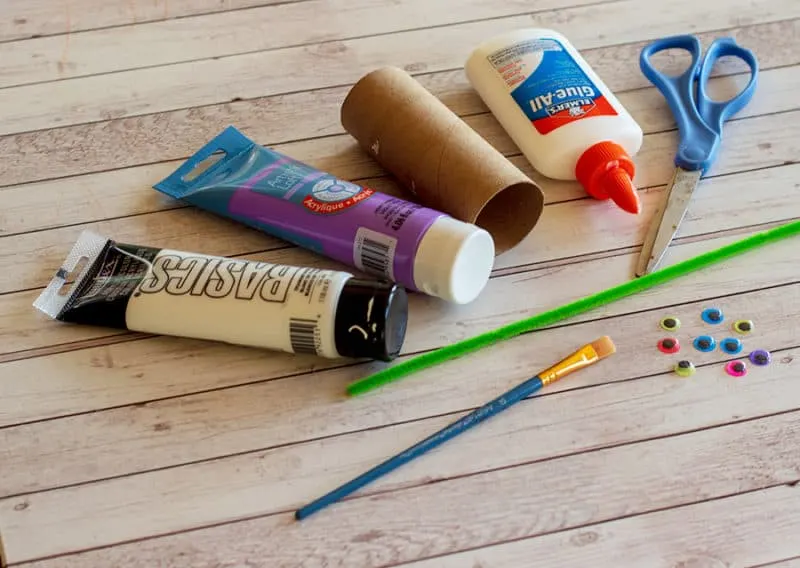 Step 1:
The first thing you'll need to do is paint the paper roll completely purple (or any other color you choose). If you don't have toilet paper rolls you can also take paper towel rolls and cut them in half or thirds, depending on the size you'd like your monster to be. How fun would it be to make a few giant monsters and a few small ones to create a monster army!
Note: I put down a layer of white paint as the very first layer. I would highly recommend doing this as well to ensure that the colored paint comes out as bright and even as possible. Just make sure that the white layer is completely dry before moving on. If you're doing this craft with young children, it might be a good idea to paint the layer of white before letting them begin so they don't have to wait.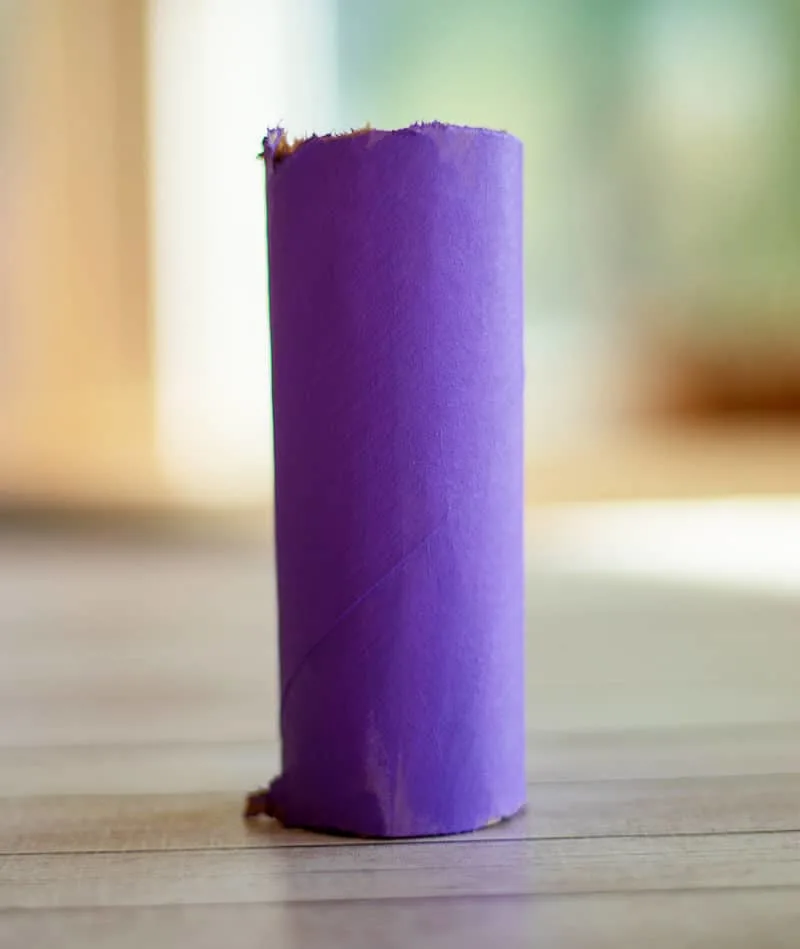 Step 2:
Next, fold down the top of the paper roll to create two ears. It should look like the photo below.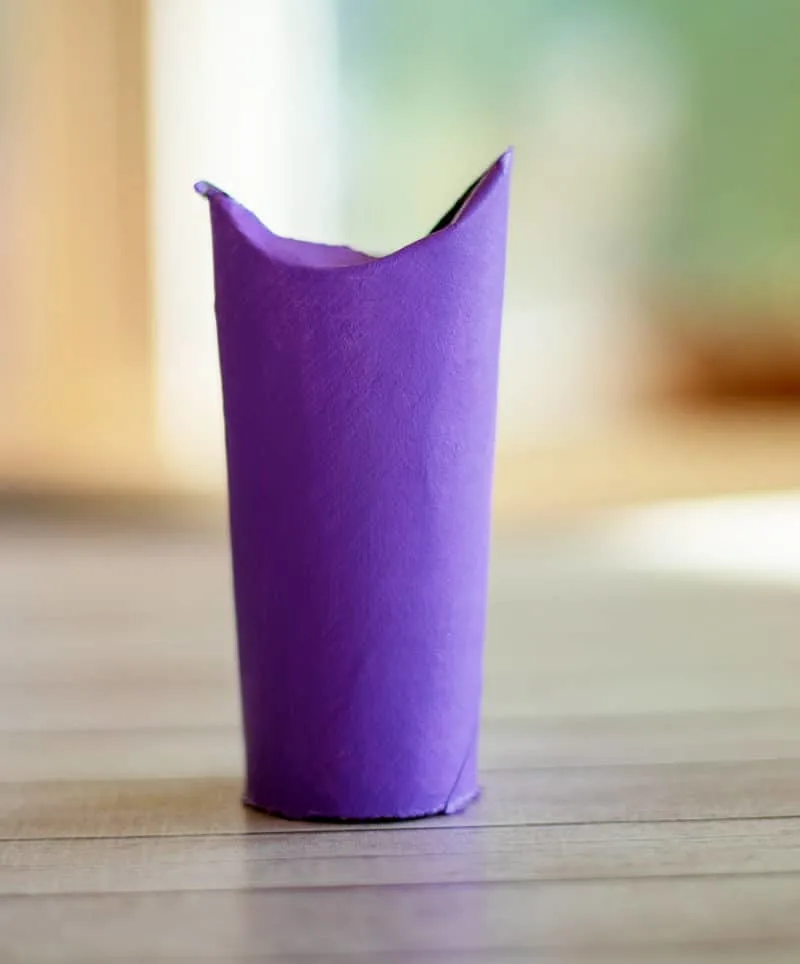 Step 3.
Now comes the fun part, decorating! For my toilet paper monster I glued on 6 colored googly eyes and painted a mouth with three sharp white teeth. Make your monster as silly or scary as you want!
To attach the arms, I first cut the green pipe cleaner in half. I then took a pushpin to poke a small hole on each side of the monster's body. Then, all you need to do is slide the pipe cleaners in the sides of the monster and bend them down inside its body to keep them standing up.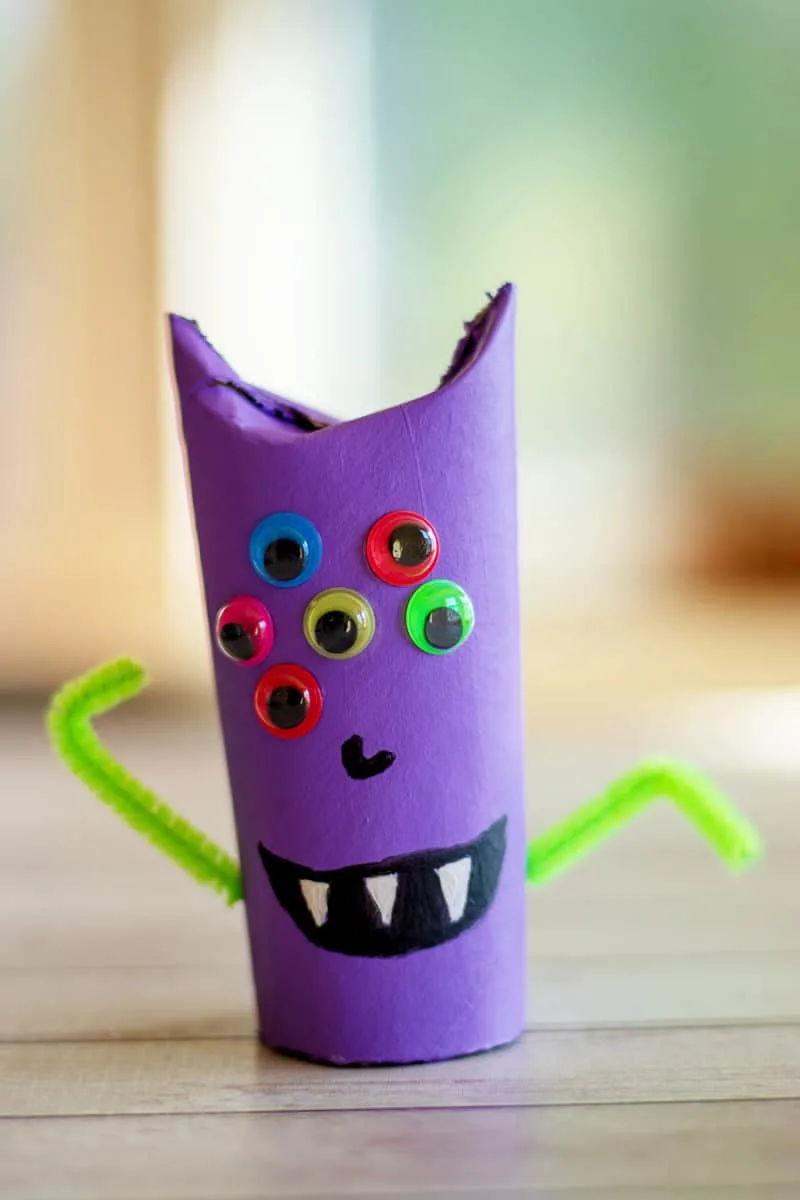 Repeat as many times as you'd like and create a crazy group of toilet paper roll monsters!
Be sure to check out these other fun Halloween toilet paper roll crafts: