Here is an easy Halloween craft that both kids and adults will enjoy. You'll have a ton of fun making this toilet paper roll pumpkin!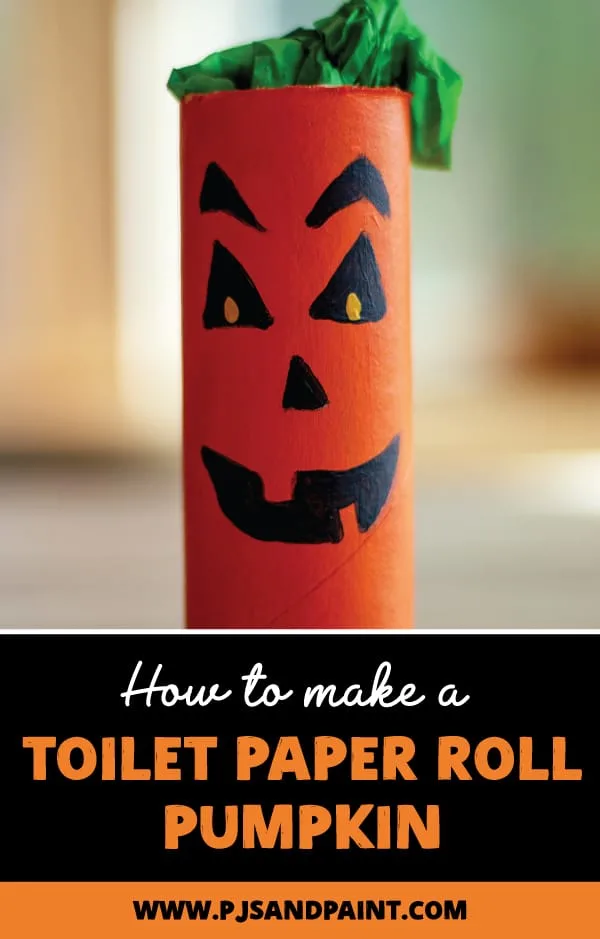 Disclaimer: This post contains Amazon affiliate links. This means that at no extra cost to you, I may earn a small commission if you decide to make a purchase.
Note: As an alternative to toilet paper rolls, you can use paper towel rolls instead. Just cut the roll in half or thirds (depending on how big you want your pumpkin).

Supplies needed to make one toilet paper roll pumpkin:
Toilet paper roll (or paper towel roll)
Paintbrushes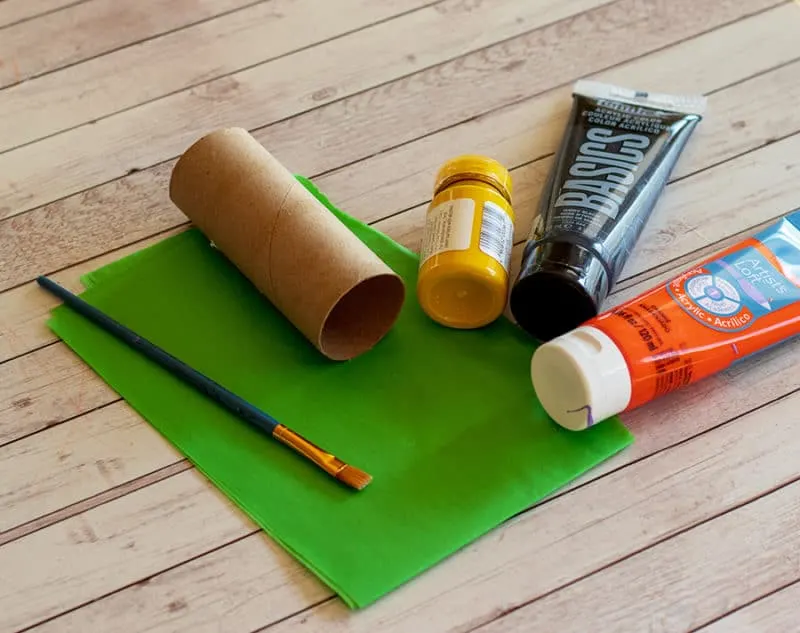 Step 1:
First, you'll need to paint the paper roll orange. Prior to this, I painted a layer of white paint. If you're doing this craft with younger kids, you might want to paint the white layer beforehand so they don't have to wait to get to the fun part, decorating the pumpkin!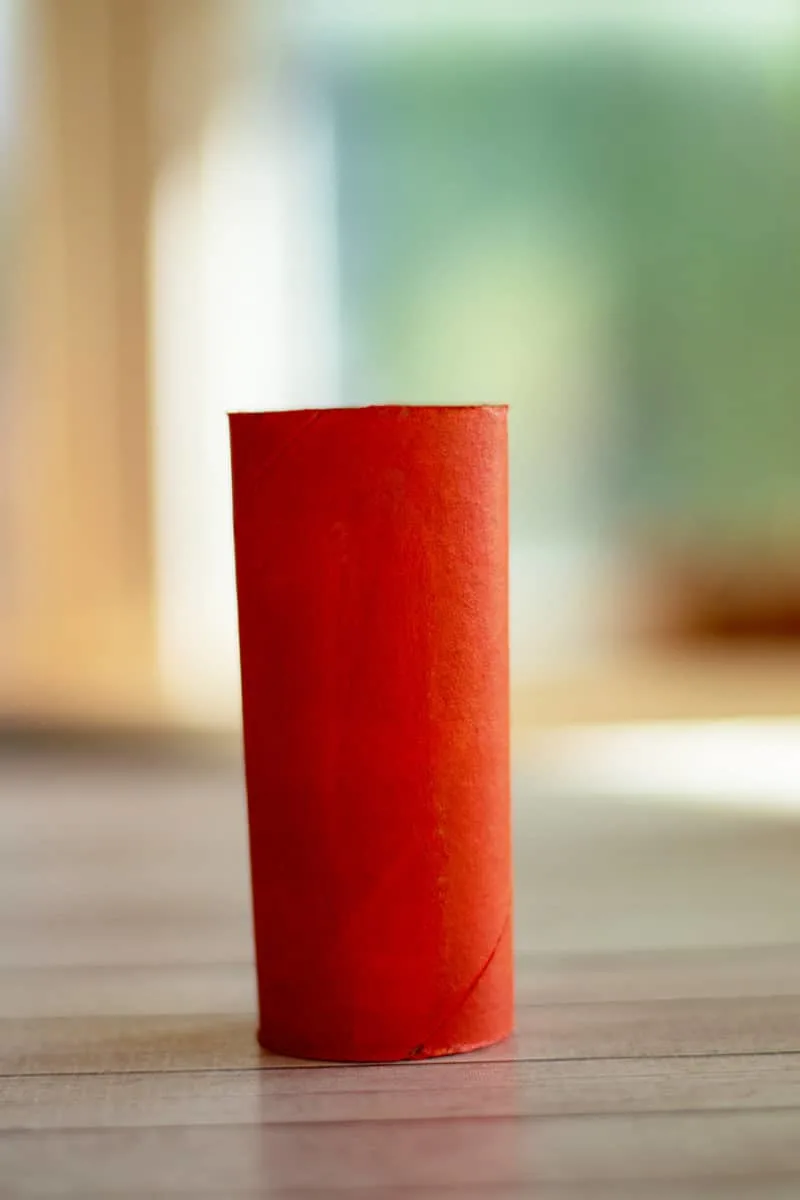 Step 2:
After the paper roll is completely dry, you can begin painting on the pumpkin's face. You can make a silly pumpkin or a scary Jack O Lantern! I also added in small yellow dots in the eyes to give it the appearance of being lit up from the inside.
Step 3:
Finally, tear off a piece of green tissue paper, crumple it up a bit and stick it into the top of the toilet paper roll.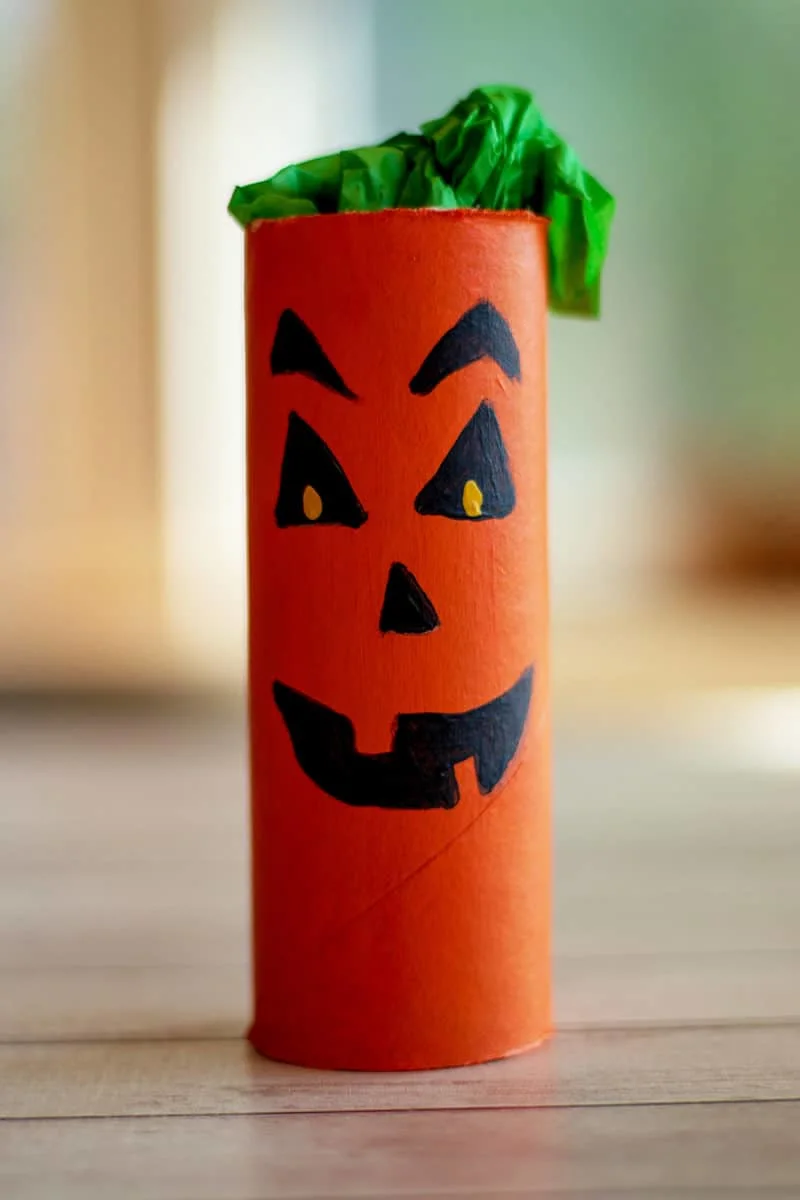 And that's all there is to it! Display your toilet paper roll pumpkins around the house to get everyone in the Halloween spirit!
Be sure to check out these other fun Halloween toilet paper roll crafts: