One of the things I love most about toilet paper roll crafts is that they are not only easy but super cheap as well. Since you most likely have extra empty paper rolls lying around the house, all you'll need to create this adorable toilet paper roll mummy is some black paint, glue, a paper towel and googly eyes.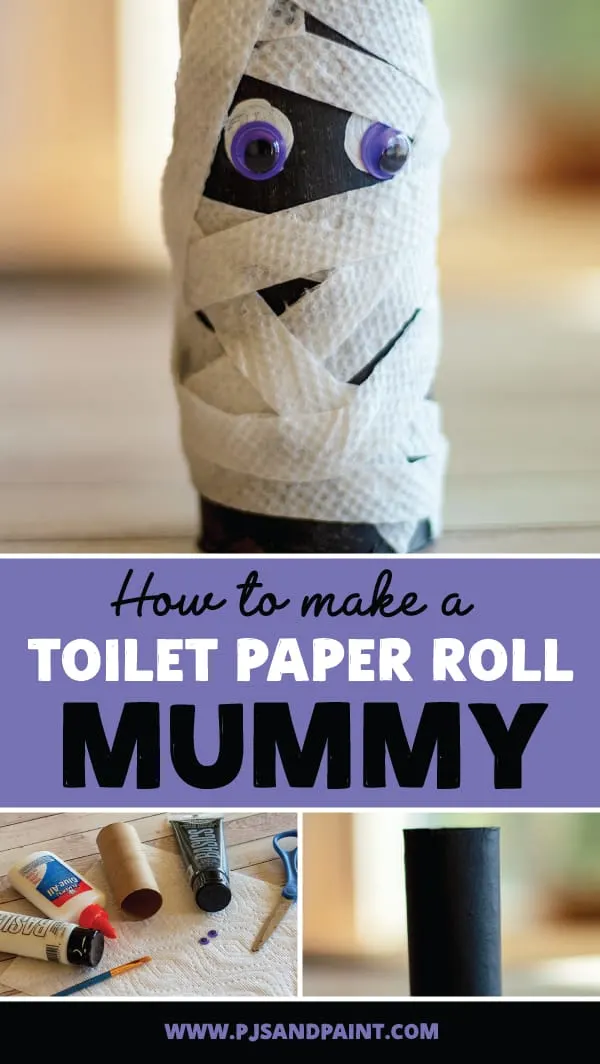 Disclaimer: This post contains Amazon affiliate links. This means that at no extra cost to you, I may earn a small commission if you decide to make a purchase.
Note: I used googly eyes for this project. However, if you don't have any, or would rather not use them if you're concerned about a choking hazard, you can always use white paint instead.

Supplies needed to make one toilet paper roll mummy:
Toilet paper roll (or paper towel roll)
Black paint
White paint (optional)
Paper towels
Scissors
Glue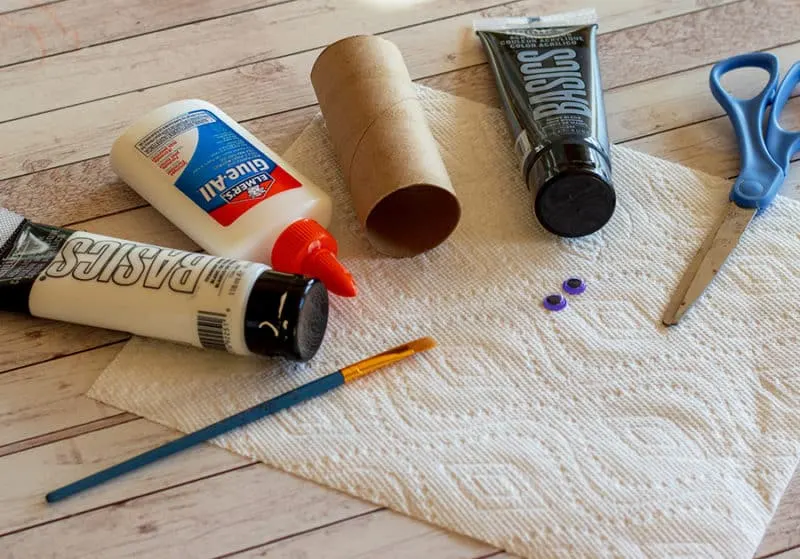 Step 1:
The first step is to paint the paper roll completely black. I put down a layer of white paint as the very first layer. I would definitely recommend doing this as well to make sure the black paint covers the paper roll as evenly as possible. Just make sure that the white layer is completely dry before moving on. If you're doing this craft with young children, it might be a good idea to paint the layer of white before letting them begin so they don't have to wait.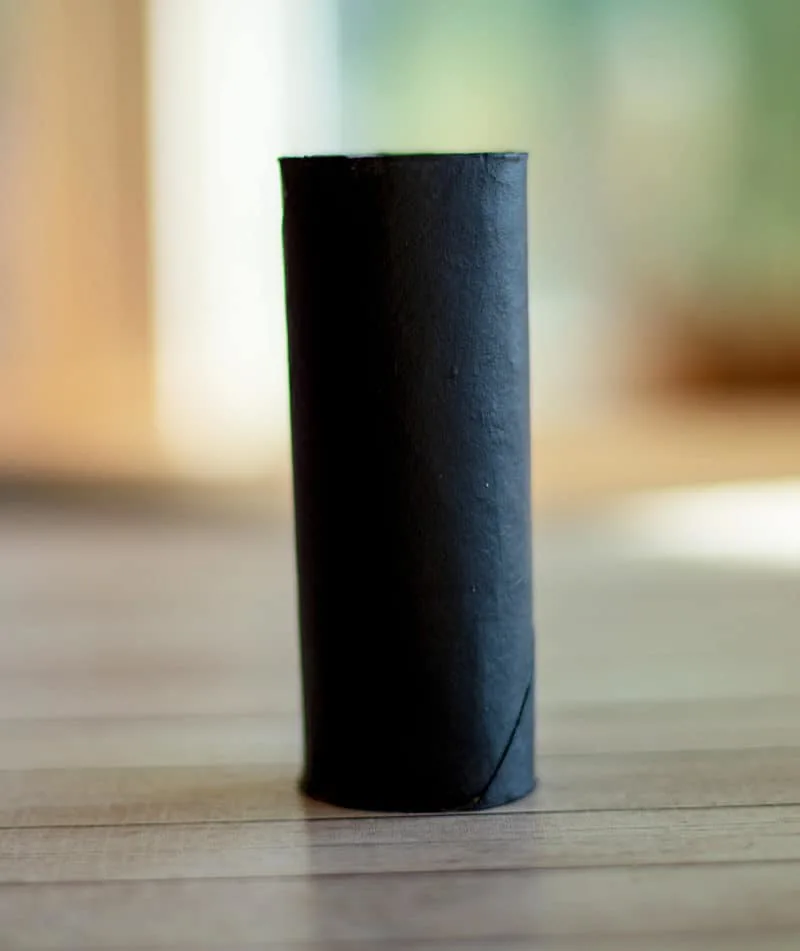 Step 2:
While you're waiting for the black paint to dry, you can start working on cutting the mummy's bandage wraps. I took a paper towel and cut it into approximately .5 inch strips.
Once the paint is dry and the paper towel is cut, put a dab of glue at one end of the paper towel strip and stick it to the mummy's body. Carefully wrap the strip around the paper roll and use another dab of glue to secure down the other end of the strip. Continue this process in alternating directions and angles to create the mummy's wrapped up body. Important: Be sure to leave a little space for the eyes!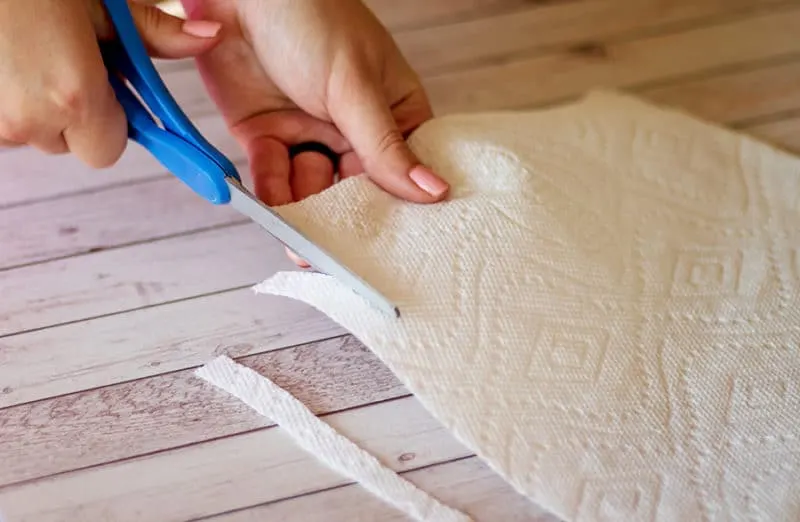 Step 3:
Next, attach the googly eyes or use white paint to create the eyes (in my case I used both!). Now sit back and admire your toilet paper roll mummy!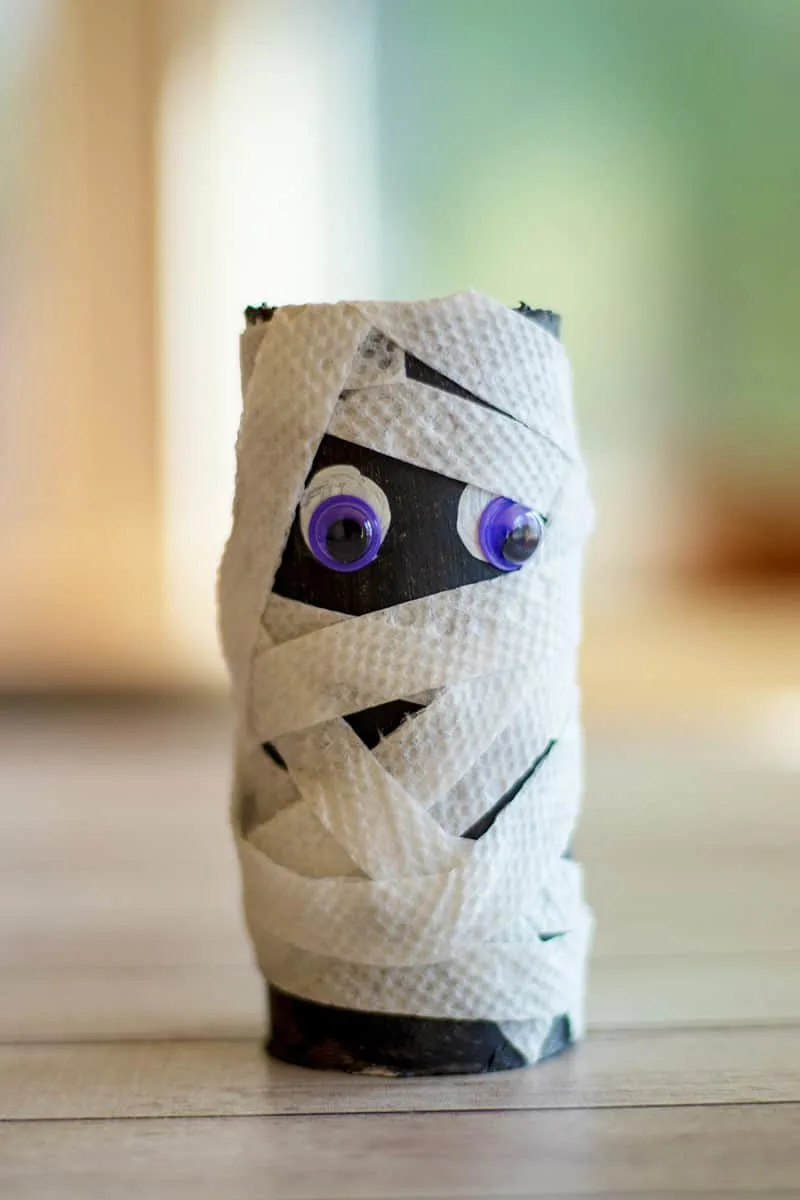 Be sure to check out these other fun Halloween toilet paper roll crafts: