Using minimal supplies you can create your very own popsicle stick chick craft! It is a fun creative activity that both kids and adults will love!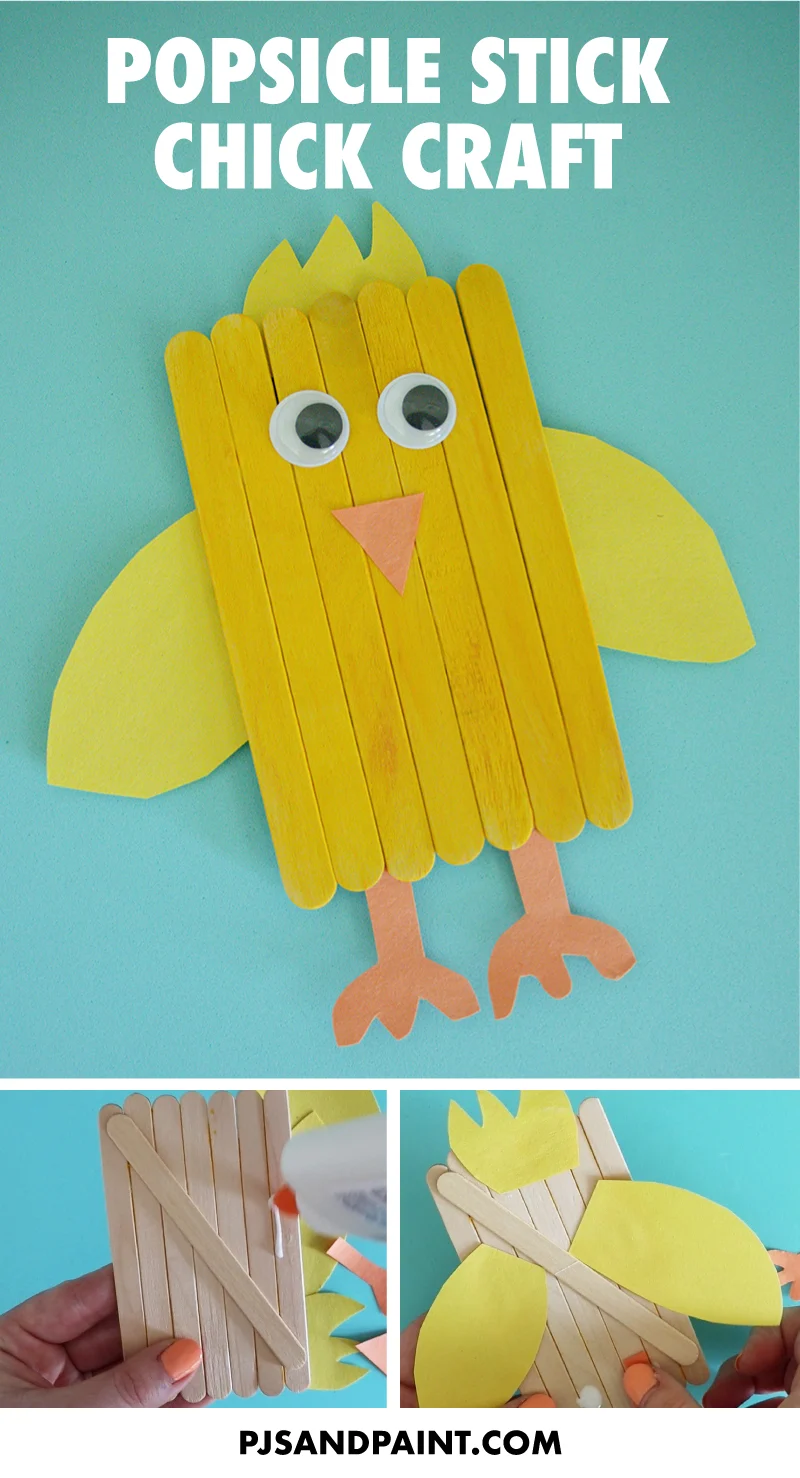 Disclaimer: This post may contain Amazon affiliate links. This means that at no additional cost to you, I may earn a small commission if you decide to make a purchase. For more information, please feel free to read the affiliate disclosure on our privacy policy page.
Popsicle stick crafts are some of my favorite crafts to do. There are so many different projects you can create with them, the possibilities are endless!
Today, I am sharing this easy popsicle stick chick craft that is great for both at home or in the classroom.
Supplies needed to make one popsicle stick chick craft:
Yellow paint
Yellow construction paper
Orange construction paper
Scissors
Glue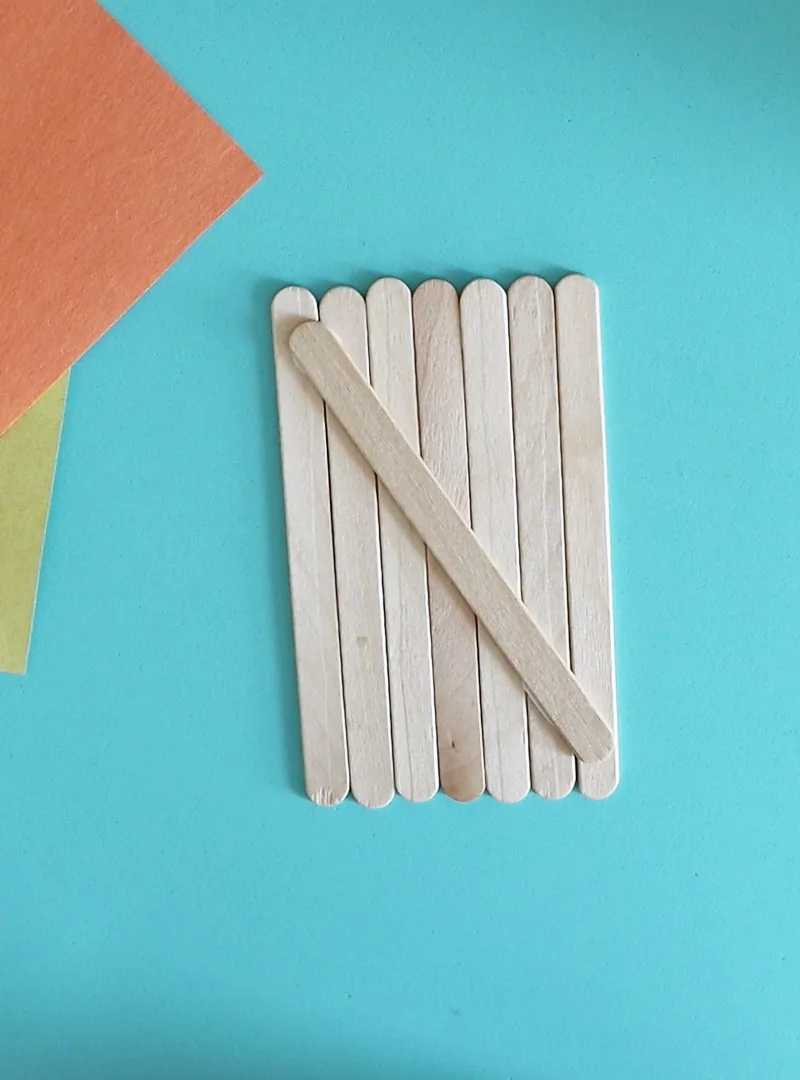 Step 1: Put together the popsicle stick base.
The first step is to place seven popsicle sticks next to each other in a row. Add some glue onto an eight popsicle stick and place it diagonally across the seven sticks. Make sure to let the popsicle stick base dry completely before moving onto the next step.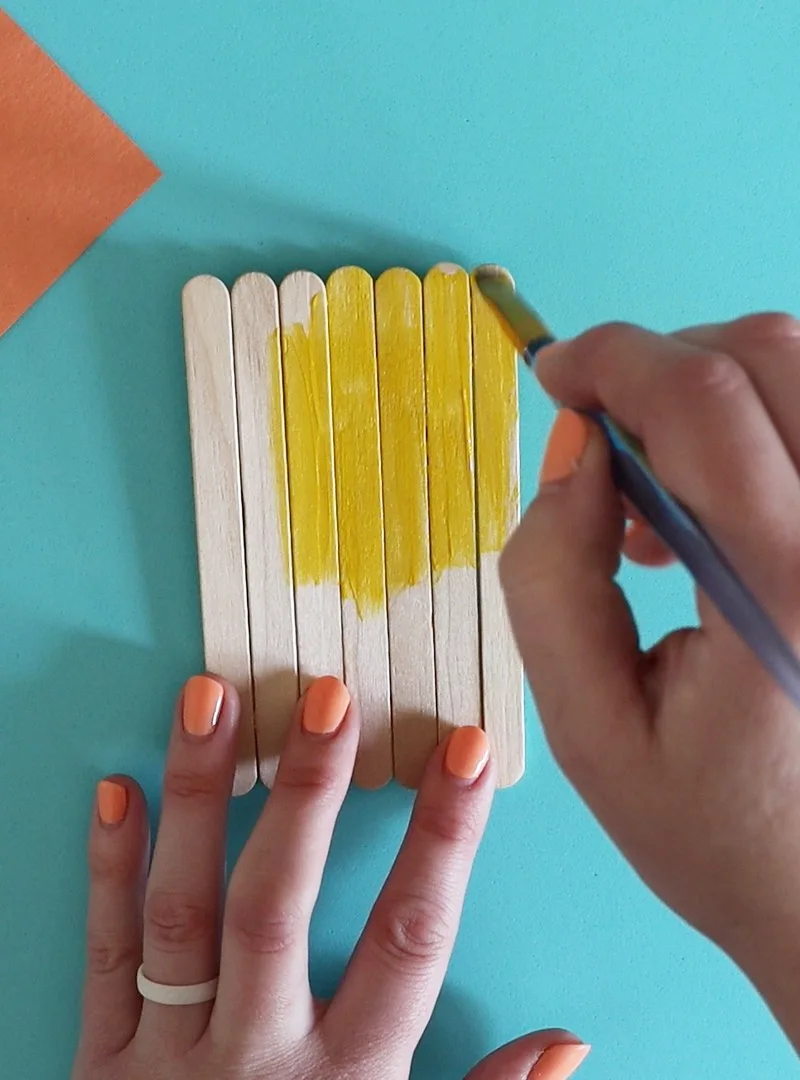 Step 2: Paint the bird's body.
Using yellow paint, (I used acrylic) begin painting the chick's body. While it is drying, you can move onto the third step.
Step 3: Cut out the wings, feathers and feet.
Begin cutting out the chick's wings and feathers for the top of it's head using yellow construction paper. The wings should be an oval shape with pointed ends. The top feathers should almost resemble grass.
Cut out a small triangle out of orange construction paper to make the bird's beak. Finally cut out the birds feet shapes also using the same orange construction paper.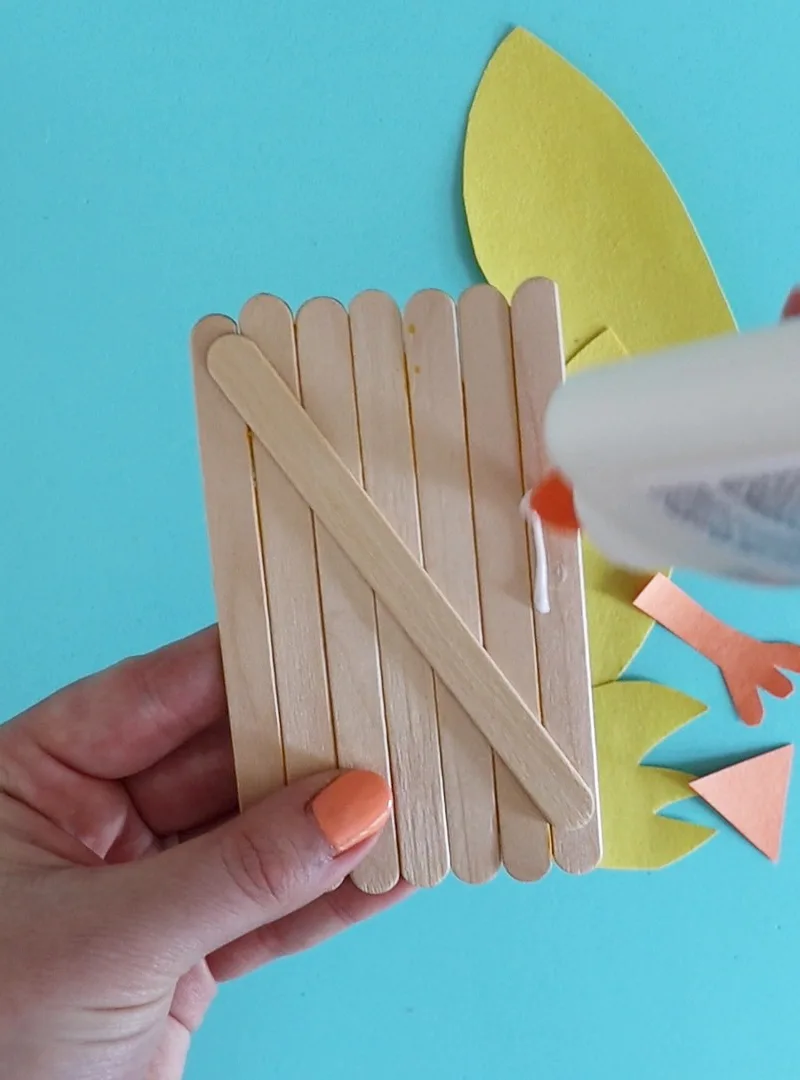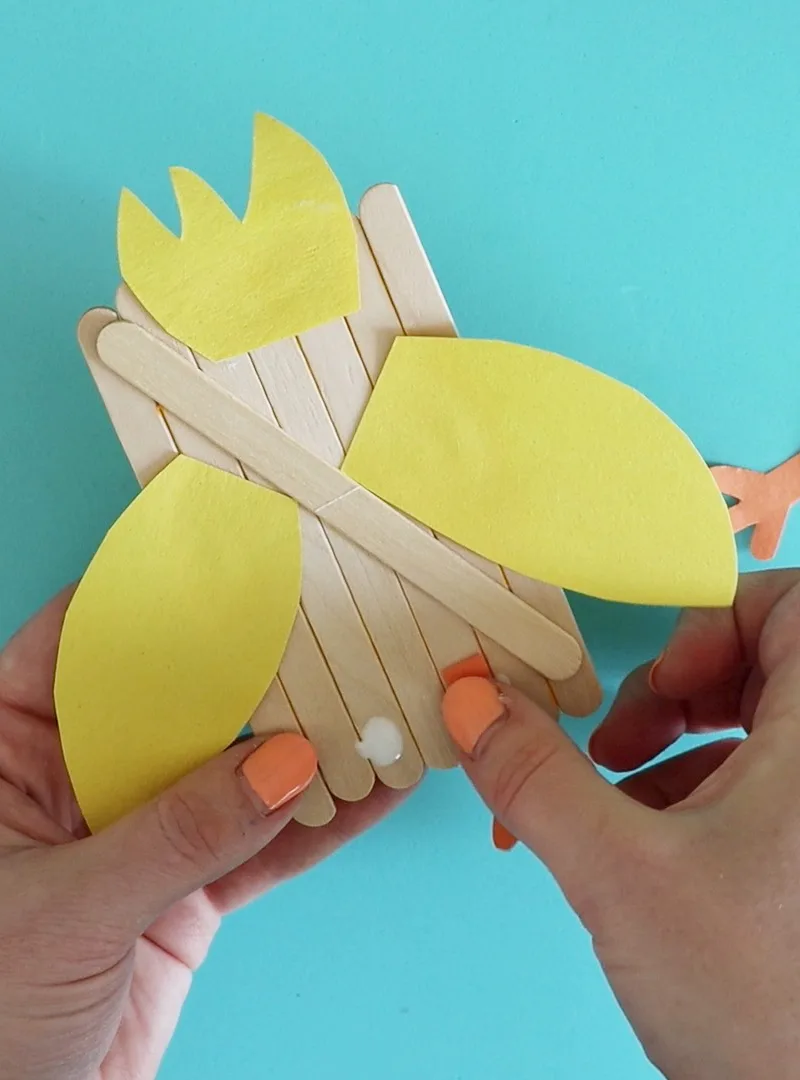 Step 4: Glue on the wings, feathers, and feet.
Once the yellow paint is completely dried, you can turn the base over and begin to glue on the wings and top feathers. You can also attach the two orange feet to the back.
Step 5: Add the eyes and beak.
Flip the bird back over and add the googly eyes and beak to form the chick's face.
Your adorable chick craft is now complete!
An optional step you can do is to add a magnet to the back. This way you can turn your popsicle stick chick craft into a fridge magnet to display artwork, photos or just to use as a fun decoration!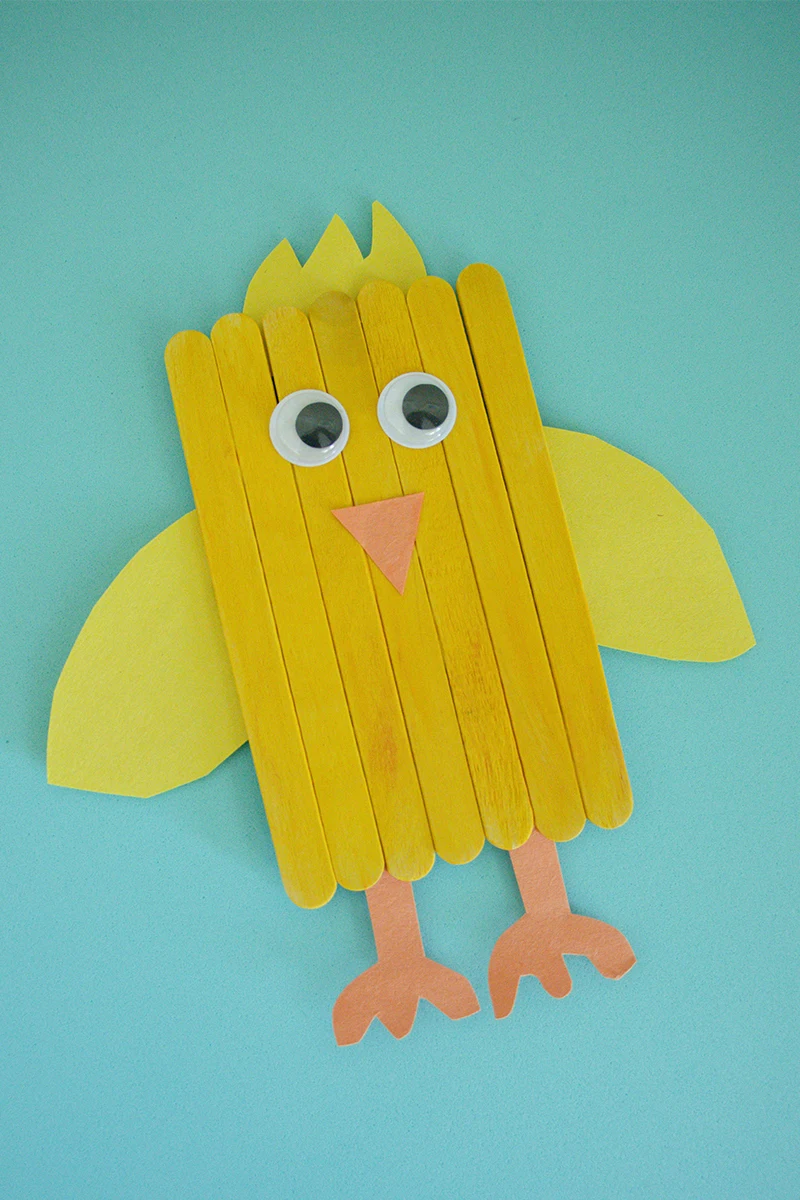 If you enjoyed this craft, you might also like to check out some of our other fun popsicle stick crafts below: