Who doesn't love rainbows after a rainstorm? This popsicle stick rainbow craft if a great way to incorporate a rainbow into your life regardless of the weather outside! It is a fun craft to put together, great for a wide range of ages and can be used as a fridge magnet to spread joy every time you pass by.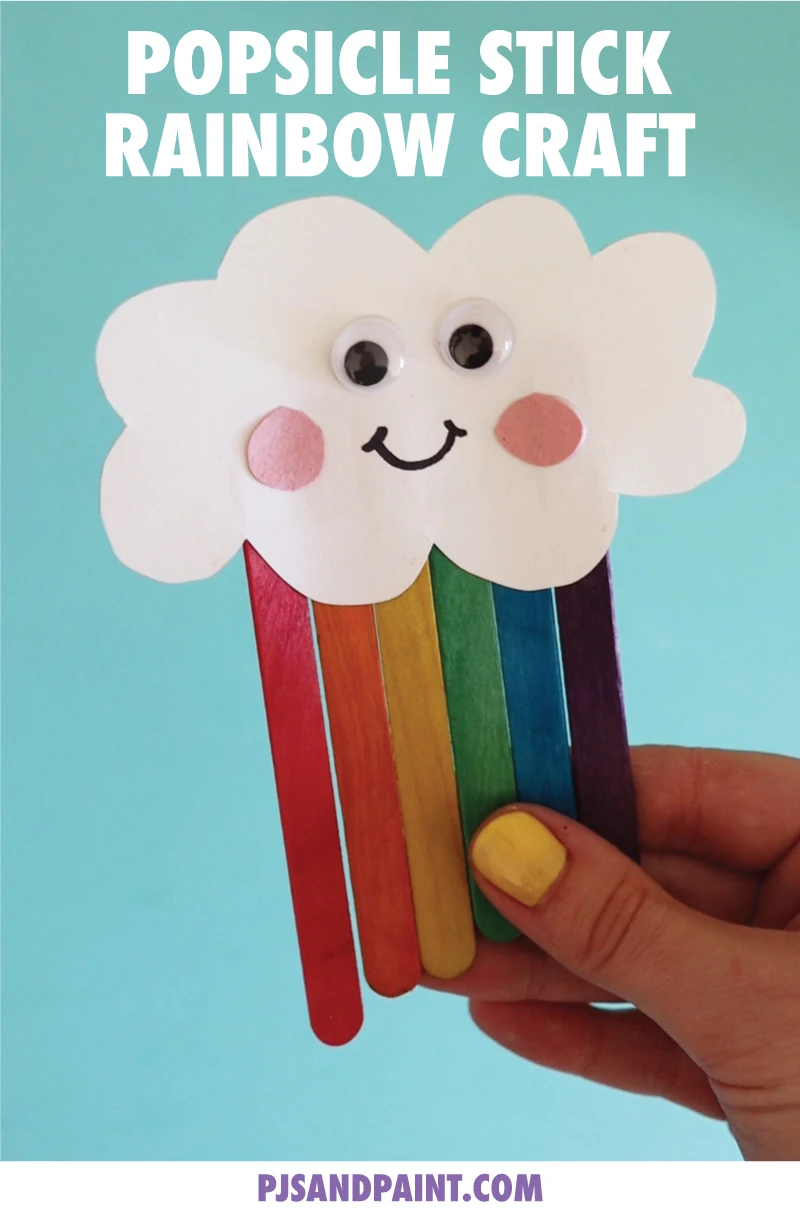 Disclaimer: This post contains Amazon affiliate links. This means that at no additional cost to you, I may earn a small commission if you decide to make a purchase. For more information, please feel free to read the affiliate disclosure on our privacy policy page.
I was recently walking around my local craft store looking for new supplies. I definitely didn't have anything in mind but always enjoy browsing and seeing if I can gather any inspiration from the materials around me.
At my latest craft store trip I came across these adorable multicolored popsicle sticks. Previously whenever I wanted a different colored popsicle stick I would just paint it.
And while that definitely works, the painting and drying process can be messy and time consuming. That is why I was so excited when I was already colored popsicle sticks. I threw them in my cart and vowed to come up with some sort of fun project to create with them later.
Today, I'm excited to share with you a project using those multicolored popsicle sticks, a popsicle stick rainbow craft!
It is super easy to put together and great for a wide range of ages and skill levels.
Materials needed to put together one popsicle stick rainbow craft
Multicolored popsicle sticks (if you don't have these, you can also paint regular popsicle sticks rainbow colors)
Glue
Scissors
White construction paper or cardstock
Pink construction paper
Black marker
Magnets (optional)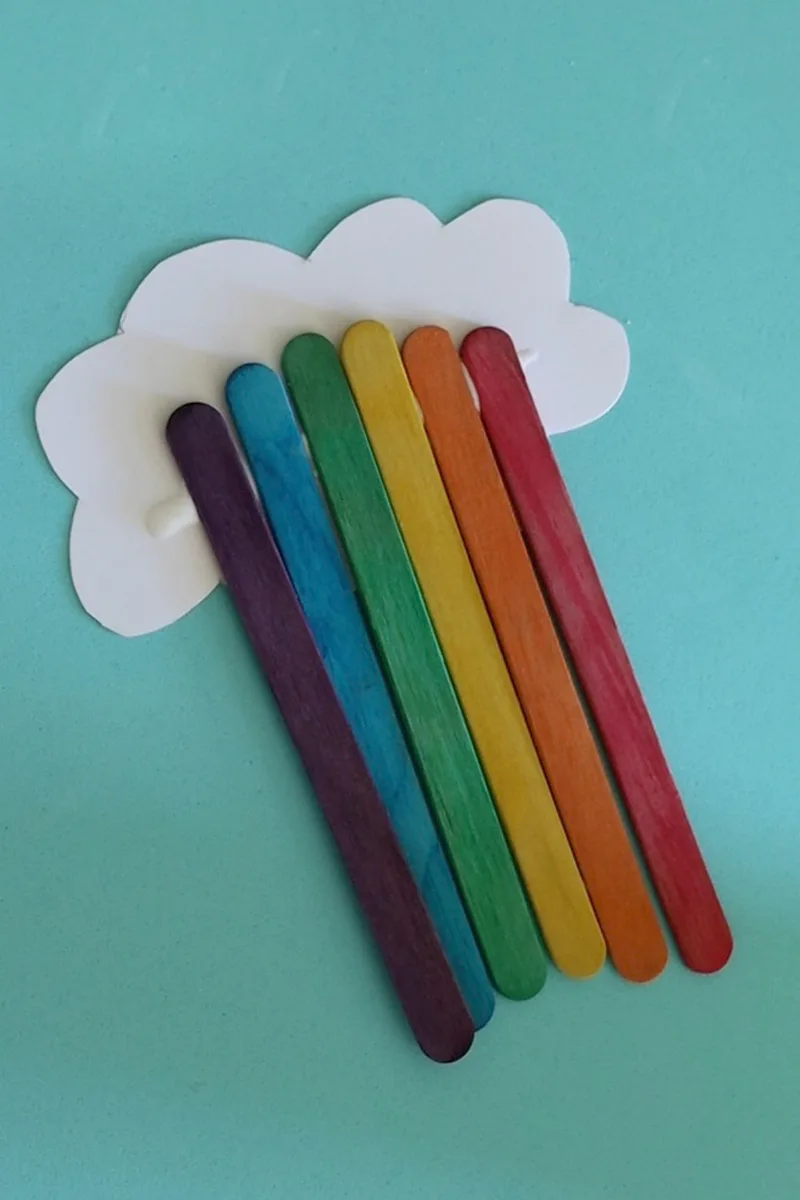 The first thing you will want to do is cut out a cloud shape from the white construction paper or cardstock. This doesn't have to be perfect!
One the cloud is cut out, add a line of glue to the cloud and begin arranging the popsicle sticks in reverse rainbow order.
You can make the popsicle sticks all the same length, move some up and down, or go in a diagonal direction. Each will give a different effect to the final project.
Once the glue has dried, flip the cloud over and cut out two small circles out of pink construction paper. You can also choose to use a pink marker or crayon as an alternative.
Glue on the pink cheeks, and then add two more glue dots to attach the googly eyes.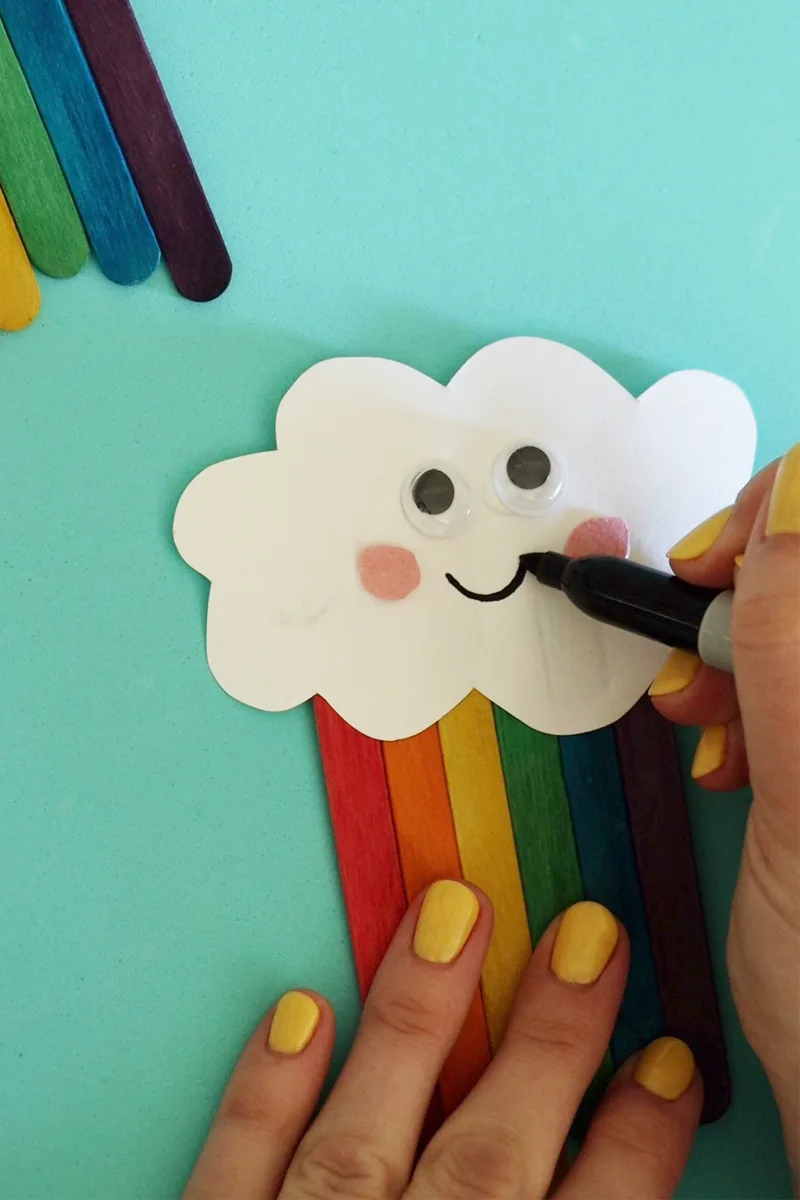 Next, draw on a smile with a black marker.
Finally, you can choose to add a small magnet to the back of the rainbow if you would like to use it as a refrigerator magnet.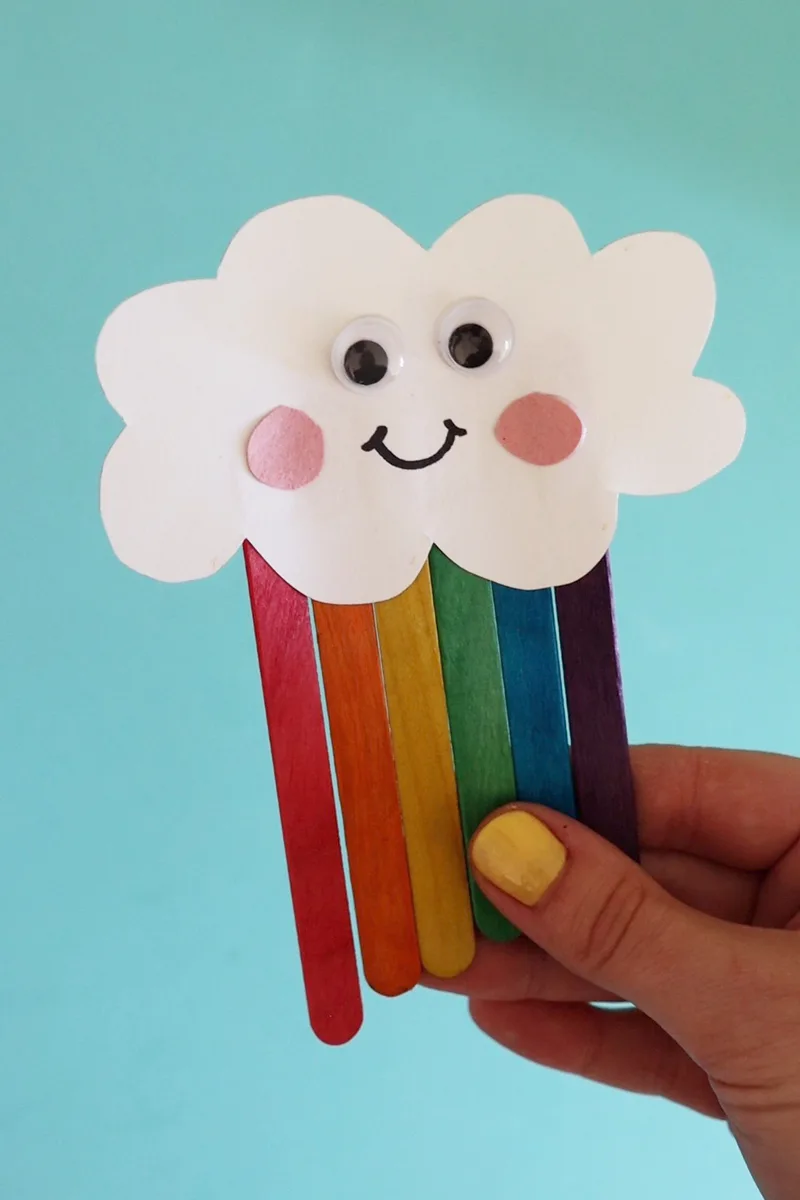 If you enjoyed this craft, you might also like to check out our other rainbow themed projects and games below: