With Mother's Day right around the corner, you may be trying to think of a meaningful gift for your kids to give their mom this year. Having them fill out this free printable all about my mom questionnaire makes for an easy homemade gift that mom will be sure to love.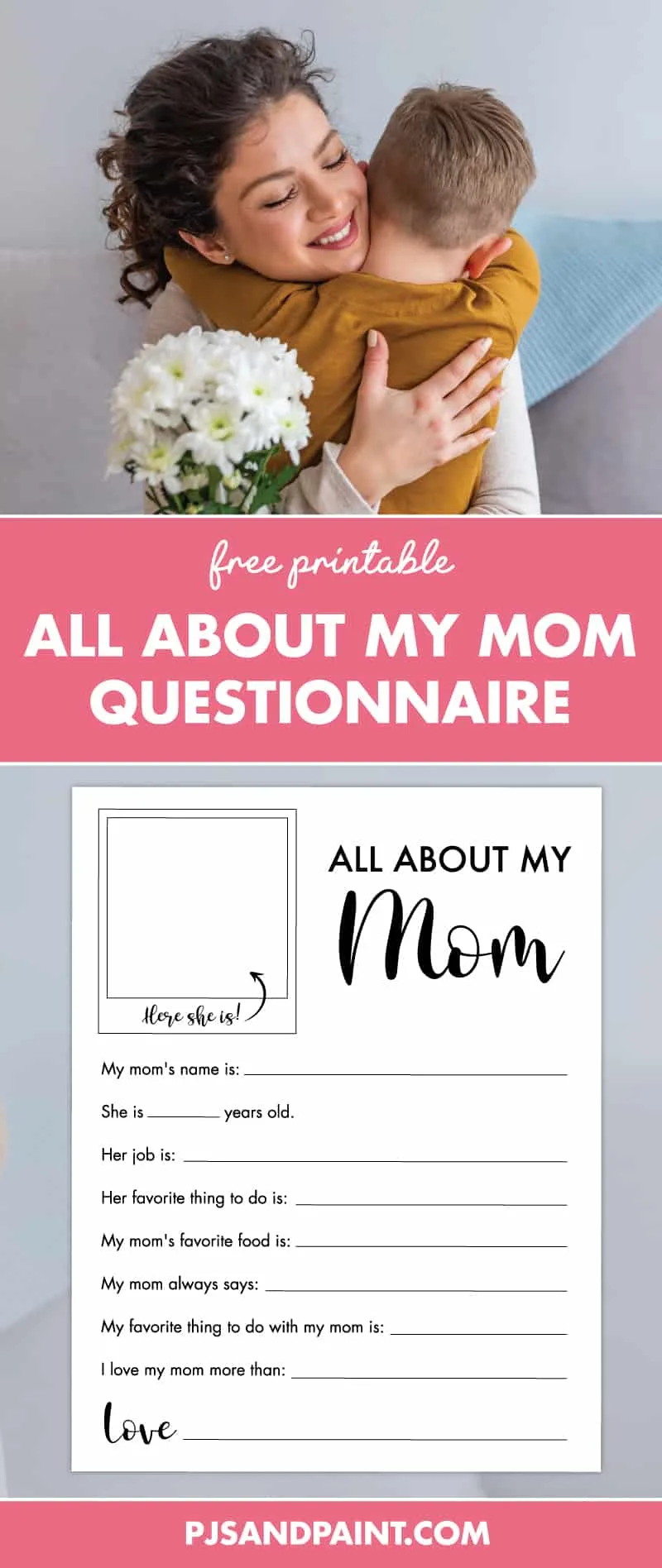 Disclaimer: This post contains Amazon affiliate links. This means that at no extra cost to you, I may earn a small commission if you decide to make a purchase.
If you have kids, or even just spend time around kids, you know that they can say the cutest, funniest things. The other day, my husband got home late from work. There was a full moon that night and he spent a good chunk of his drive home admiring it.
As soon as he walked in the door he told our two year old son and I to hurry up and come look how beautiful the moon was. And it really was! A bright full moon, seemingly right above our house. My husband picks our son up and says "Look how cool the moon looks tonight, isn't it amazing?" Our son looks him right in the eyes and says "Dada.. it's just a circle.."
Tell us how you really feel, huh! We still laugh about that story anytime we see the moon. Kids say silly and brutally honest things like that all of the time. It's moments like these that we want to capture and treasure for years to come.
And so this year, I wanted to create a fun free printable All about my mom questionnaire that your kids can fill out this Mother's Day.
This printable make a great homemade gift for not only Mother's Day but birthdays as well. It can also just be a fun activity to do with your child and see what answers they come up with!
Free Printable All About My Mom Questionnaire
This free printable all about my mom questionnaire is designed to print onto a standard 8.5×11 inch piece of paper or cardstock. If you are planning on framing the questionnaire or would like it to hold up over time, I would highly recommend using white cardstock.
The questionnaire features 8 prompts and a space to fill out his or her name at the bottom. There is also a box at the top where your child can either draw a picture of you or tape or glue a photo.
I always think it's a lot of fun to see how your kids see you and what drawings they come up with.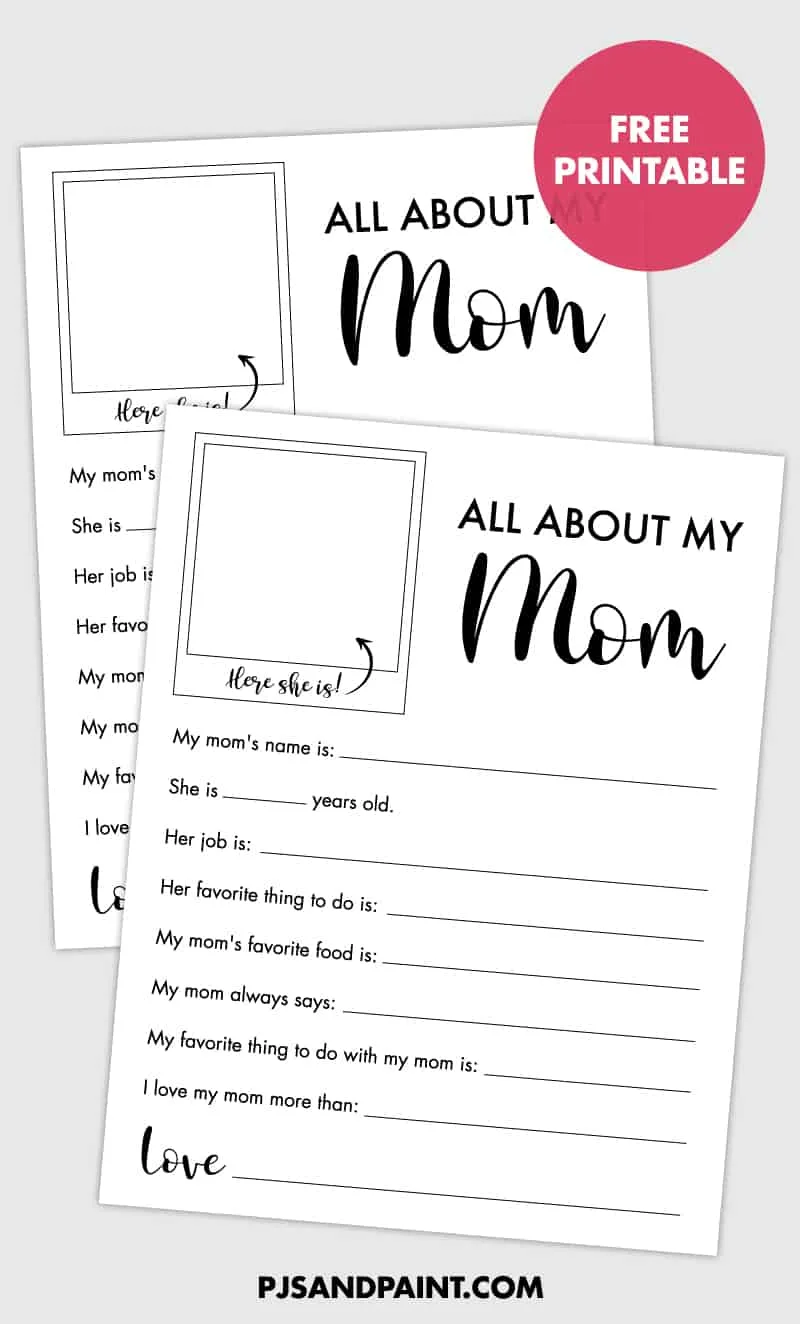 Download links are located at the bottom of this post.
Here are a few other great Mother's Day gifts that mom's will love!
Custom Fleece Blanket
I don't know about you but I can never have enough blankets. I'm the kind of person who needs to have a blanket basically at all times. Maybe it's cuddling up with something soft, maybe it's the weight, but whatever the reason, the more blankets the better!
This custom blanket would be a super sweet gift that is easily personalized with a photo of your kids. Check it out here on Amazon.
Personalized Name Necklace
This beautiful necklace can not only be customized with your children's names, but with their birthstones as well.
This necklace would also make a great grandmother's gift with the names of all the grandkids. Click here to view the product on Amazon
I Love You Mom Ceramic Ring Dish
This ring dish would make such a wonderful gift this Mother's Day. Every night before bed, I always take my rings off and put them in a little white dish. I know that I would absolutely love seeing the words "Remember I love you mom" every night before I went to bed. Especially if it's been a tough day!
There are also a lot of other sayings options available like "Mom, no matter how much time passes I am still your little boy." Okay now I'm tearing up! Click here to view the ring dishes on Amazon.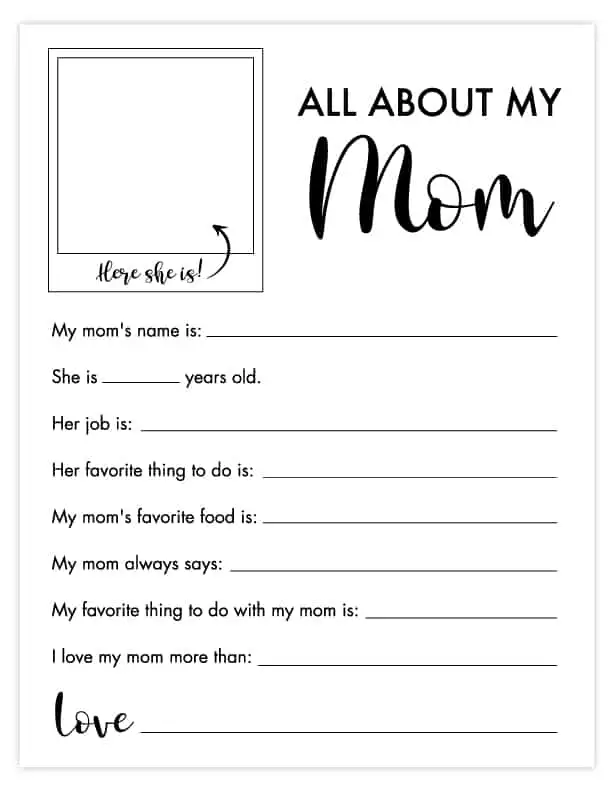 Download Link: