Christmas is one of those holidays that seems to take over the entire month. In most stores you go to, it's almost as if the second Halloween is over, you are bombarded with Christmas trees, holiday lights, and everything Santa.
If retail stores are getting in the holiday spirit super early, what's stopping you? Start getting excited about Christmas by playing this fun Roll a Christmas Tree printable game.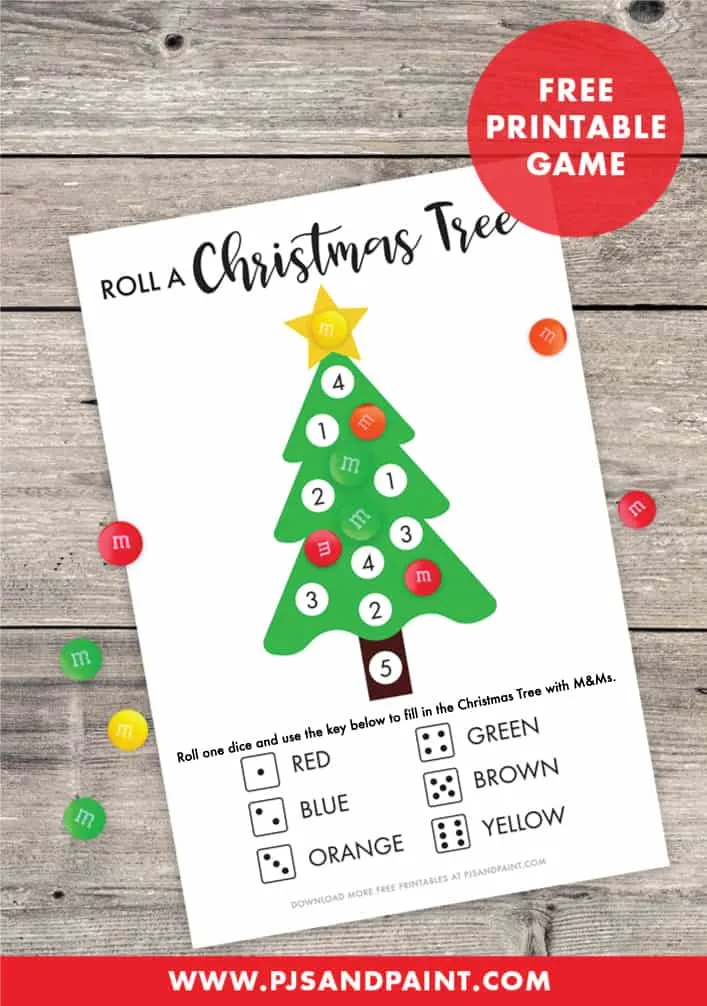 Disclaimer: As an Amazon Influencer, I earn from qualifying purchases. This means that at no additional cost to you, I may earn a small commission if you decide to make a purchase. For more information, please feel free to read the affiliate disclosure on our privacy policy page.
How to play the Roll a Christmas Tree game:
Each player will need a printable game board. Roll one dice and use the key to determine which color M&M should be placed on the Christmas tree. Keep rolling the dice until the entire tree is filled with the correct colors. When the game is over, you can eat all of the M&Ms!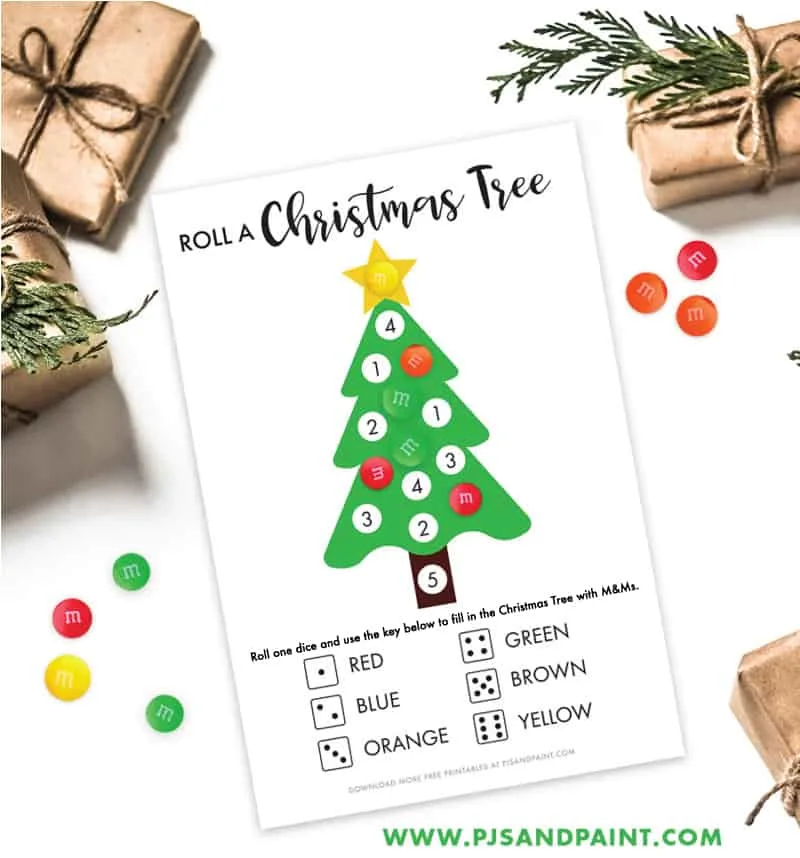 Roll a Christmas Tree – Free Printable Christmas Game
2 game boards will print per 8.5×11 inch page. I would definitely recommend printing on white cardstock for the best quality print. You can use a paper cutter or scissors to cut the two games apart. This is the paper cutter that I am currently using for all of my projects and I can definitely recommend it!
Feel free to print as many game boards as you would like! However, please do not edit or redistribute the game in any way. This game was created for personal use only.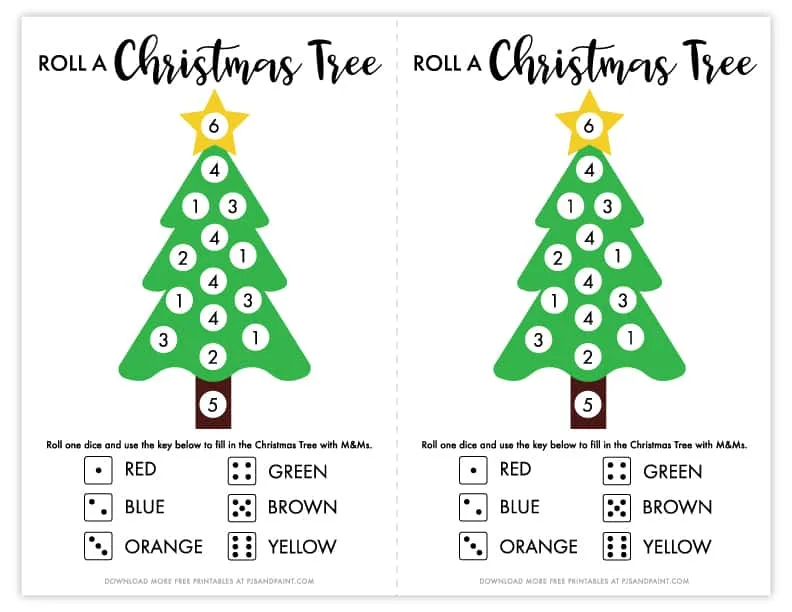 How to make printable games more competitive:
The Roll a Christmas Tree game is definitely fun just as it is. However, if you're playing with a large group of friends and family members, you may want to add a little competition to it!
Even if the game was originally geared towards kids, adults can most definitely have a ton of fun playing this game as well. To make it a little more competitive, you can give each person their own dice and a small bowl of M&Ms. Once someone says GO you can have everyone roll their dice and try to fill in the Christmas tree as fast as possible. Whichever person is finished decorating their Christmas tree first gets to eat all the other players' candy!
Candy-free alternative:
Don't want to use M&Ms? No problem! Here's a fun alternative idea, mini pom poms! The rules of the game stay the same except instead of decorating the Christmas tree with M&Ms, glue on mini pom poms. Of course, once the game is over you won't be able to eat the pom poms but I'm sure you can figure out another way to reward the players.
Maybe they are free from helping with the post dinner cleanup. Or maybe they can win a small prize. Regardless, everyone will still have a blast playing this fun game on Christmas Eve, Christmas Day, or anytime during Christmas month.. aka December.
More fun free printable that kids will enjoy playing this holiday season:

By entering your email address you will be receiving the free digital file as well as subscribing to our weekly email newsletter. You may unsubscribe at any time.