Last Updated on
Christmas will be here before you know it! Get everyone in your family in the holiday spirit with this fun free printable roll a Christmas Tree game.
To play, all you'll need is a few dice and some M&Ms.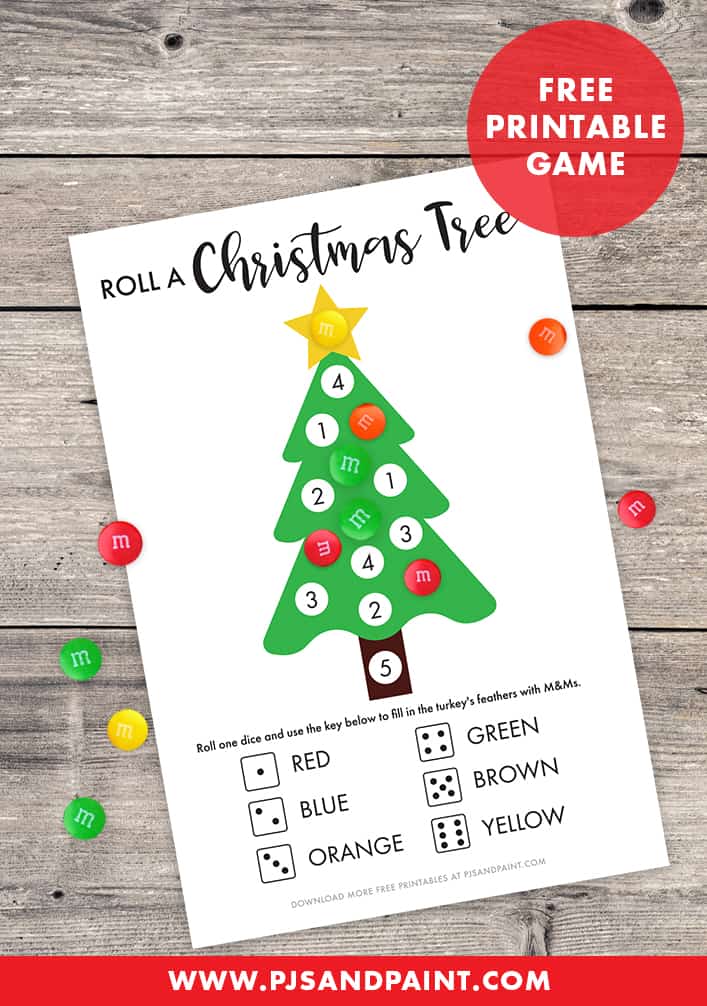 Disclaimer: This post contains Amazon affiliate links. This means that at no extra cost to you, I may earn a small commission if you decide to make a purchase
This is such a fun activity to play around Christmastime. The best part is that once you're all done playing, you can eat the candy!
How to play:
Each player will need a printable game board. Roll one dice and use the key to determine which color M&M should be placed on the Christmas tree. Keep rolling the dice until the entire tree is filled with the correct colors. When the game is over, you can eat all of the M&Ms!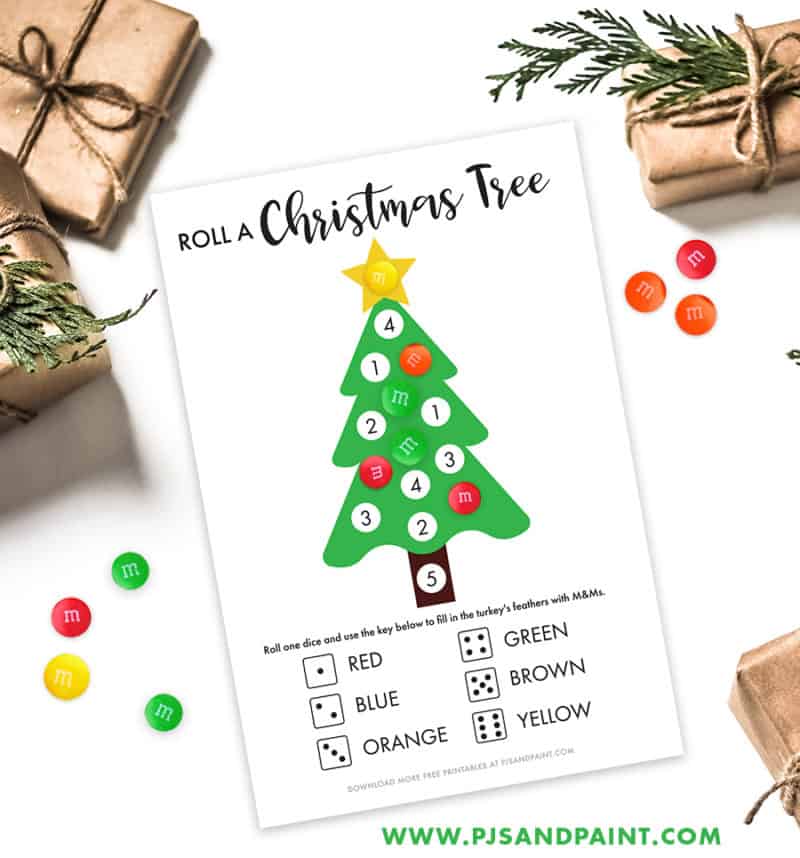 Roll a Christmas Tree – Free Printable Christmas Game
2 game boards will print per 8.5×11 inch page. I would definitely recommend printing on white cardstock for the best quality print. Use a paper cutter or scissors to cut the two games apart. Feel free to print as many game boards as you would like!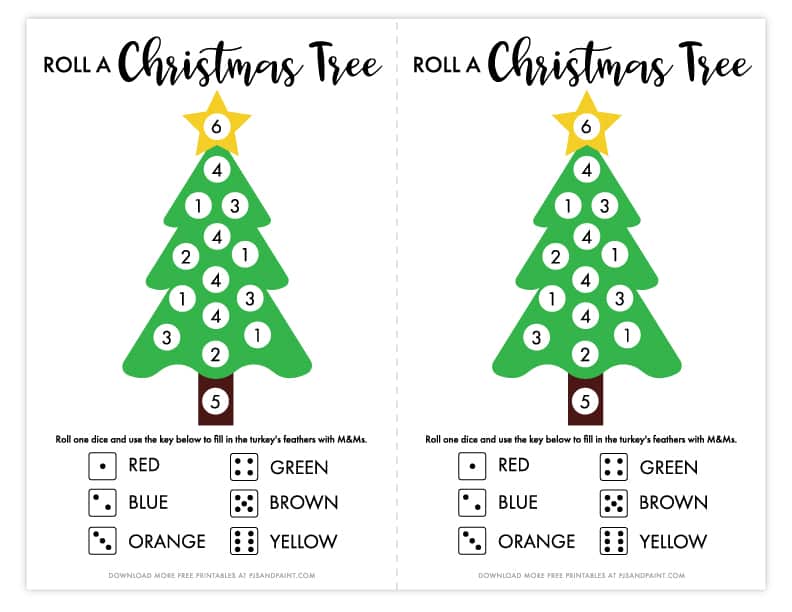 How to make the game more competitive:
Adults can definitely enjoy playing this game as well! To make it a little more fun, you can give each person their own dice and a bowl of M&Ms. Say GO and have everyone roll their dice and try to fill in the Christmas tree as fast as possible. Whichever person finished decorating their Christmas tree first gets to eat all the other players' candy!