Lately, I've been trying to figure out some affordable, quick and easy ways to entertain the kids at home. Maybe you are looking for an activity for a rainy day, need some time to get cleaning done, or just don't feel like leaving the house that day. Whatever the case, I have decided to come up with a bunch of fun free printable games you can print out and use to keep your kids occupied and having fun.
So today I am sharing this free printable I spy game, and it is food themed! Featuring items such as apples, pizza, broccoli, cheese and donuts, this I spy game will keep your kids entertained and out of trouble! All while not spending a dime.
Afterwards, be sure to take a look around our entire site, we've got TONS of free printable games and activities that are great to play any time of year.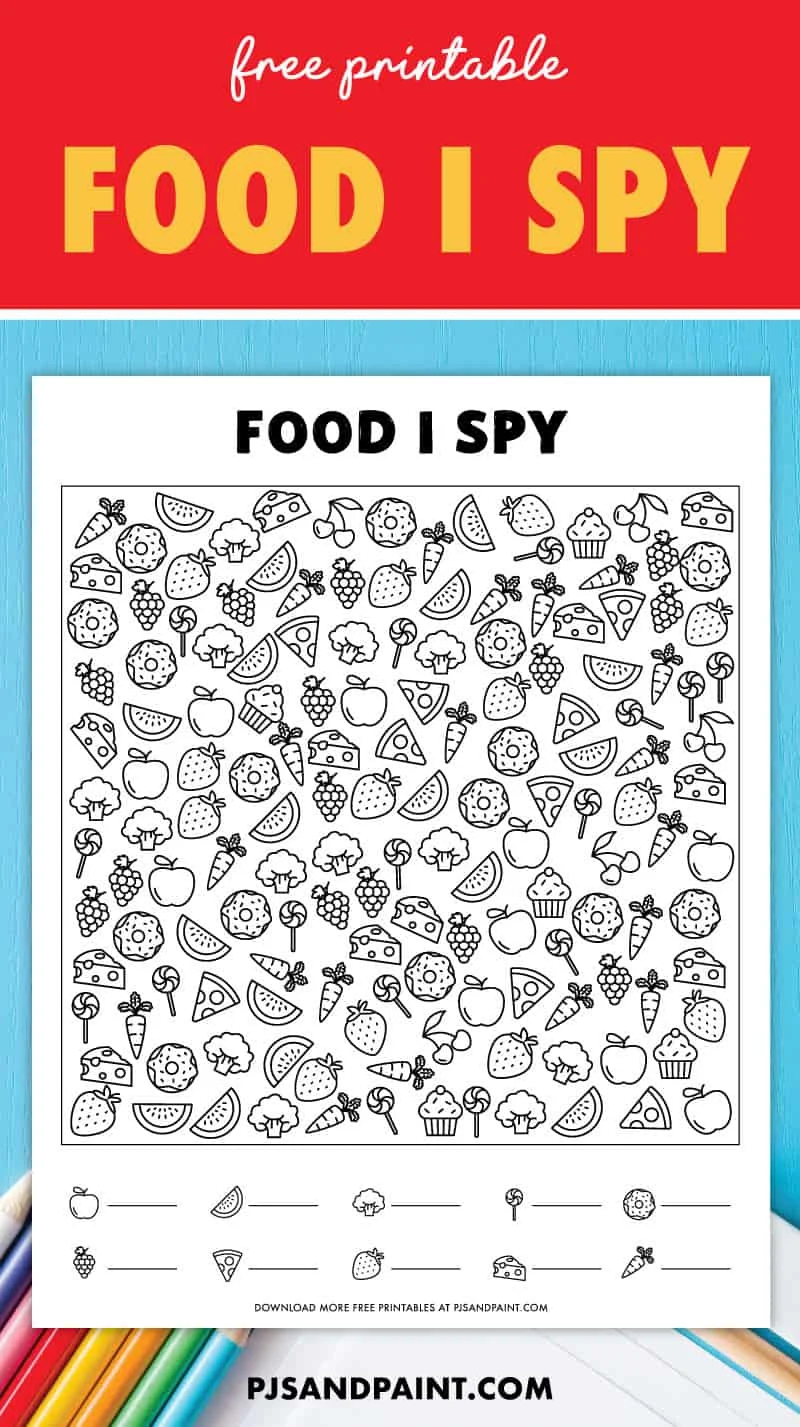 Disclaimer: This post may contain Amazon affiliate links. This means that at no extra cost to you, I may earn a small commission if you decide to make a purchase.
How do you play I spy?
When I was younger, we always played I spy on long car rides One of my parents would start by saying something like, "I spy… something that is red." My brothers and I would take turns finding an item that was red and whoever got it right, was now in charge of finding the next item to "spy" for.
The printable version of I spy is a bit different. Here you will see a large box filled with items. At the bottom of the page there are 10 pictures with lines next to them. What you have to do is count how many of each image you see and write the correct number on the lines next to each picture.
And to add a little extra challenge to the activity, there are also a few extra food items to throw you off!
There are a few tricks to help you count the pictures:
You can draw an X through each item as you count them.
After you have counted and crossed off a few images it will seem less busy and the remaining items will be easier to see.
You can color each item.
This is my personal favorite! Break out the markers, crayons and colored pencil and color in each image as you count it. This is a fun way to add a little creativity into the game!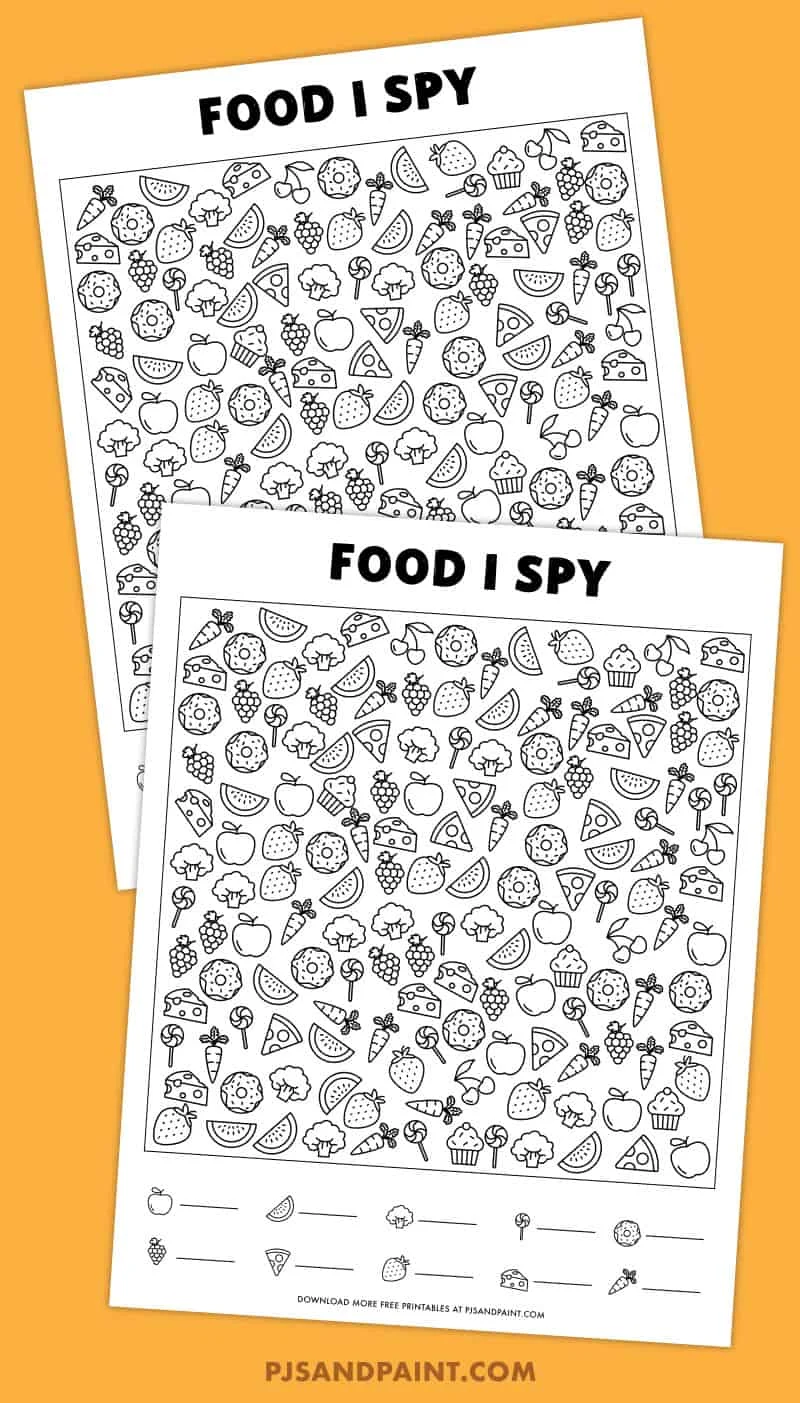 Free Printable I Spy Game – Food Themed
This I spy game was designed to fit onto a standard 8.5×11 inch piece of paper or cardstock.
Feel free to download and print as many copies of the food themed I spy game as you would like. However, please do not edit or redistribute the files in any way. This I spy game is intended for personal or classroom use only.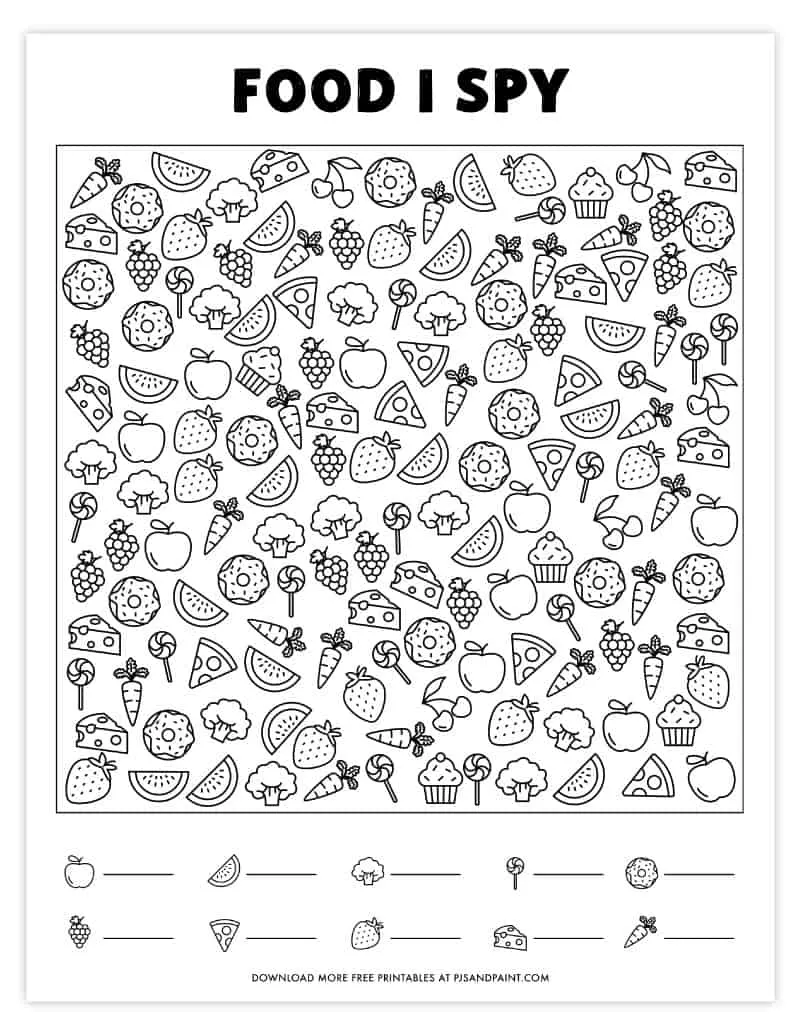 If you have enjoyed this free printable I spy game. You might like to check out some of our other fun games:
7 DIY Velcro Puzzle Boards:
I've created 7 DIY velcro boards designed for toddlers. Featuring letters, numbers, shapes, food and more, your kids will have a blast working on these fun puzzles. Click here to read the full blog post and download the game board files.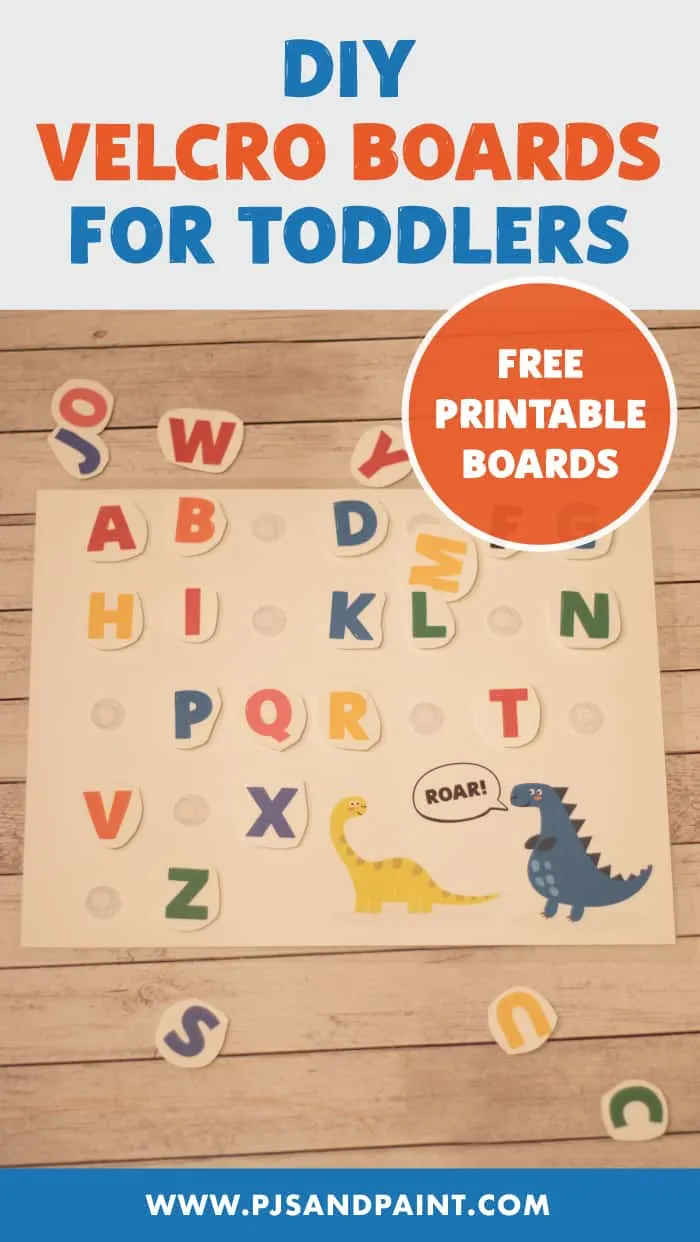 Fruit themed scavenger hunt:
Kids will have a blast playing this fruit themed scavenger hunt. This free printable game can be downloaded, printed and set up in a matter of minutes. Click here to read the full blog post and download the game files.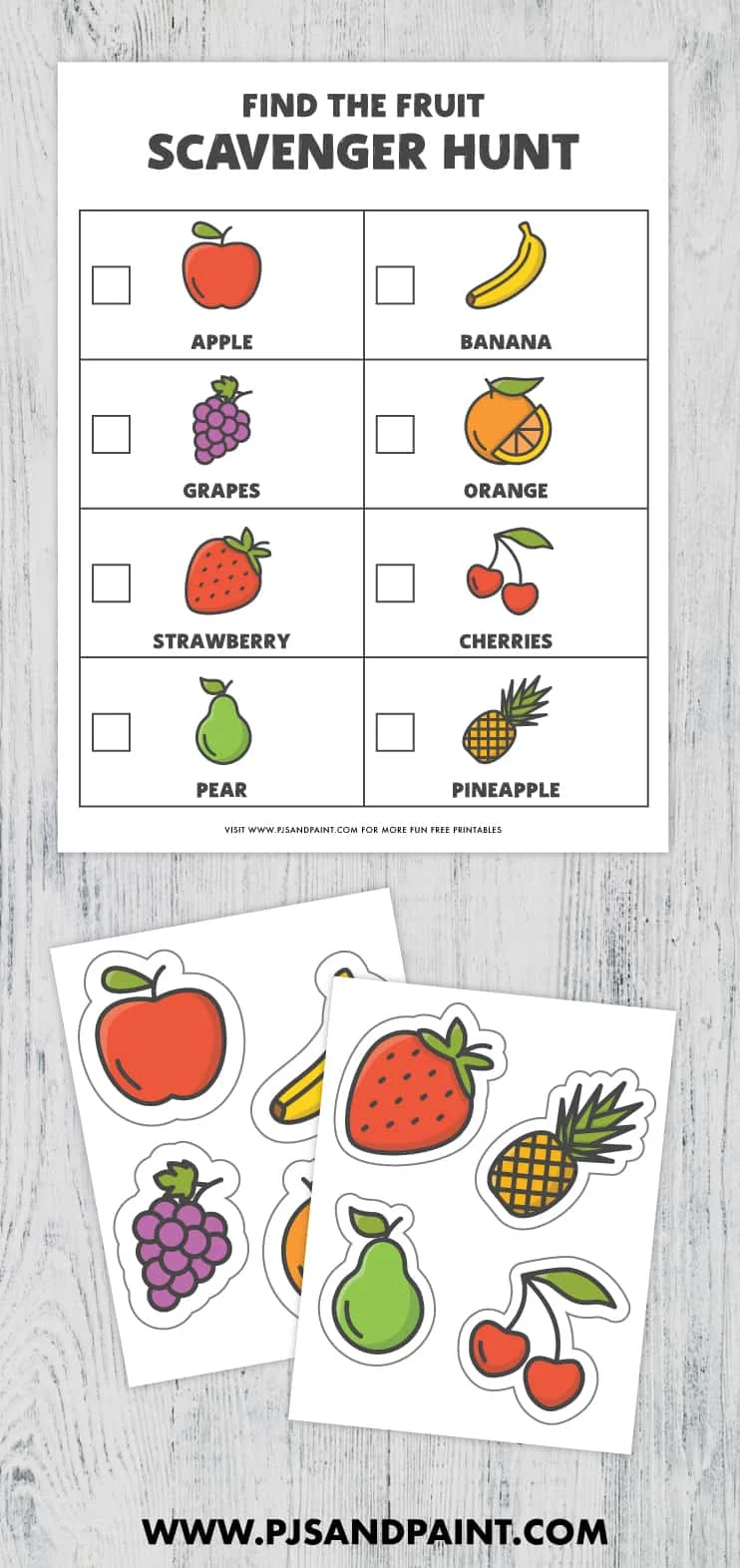 Free printable color flash cards for toddlers:
Help your child learn their colors with these free printable color flash cards! Download the free flash cards here.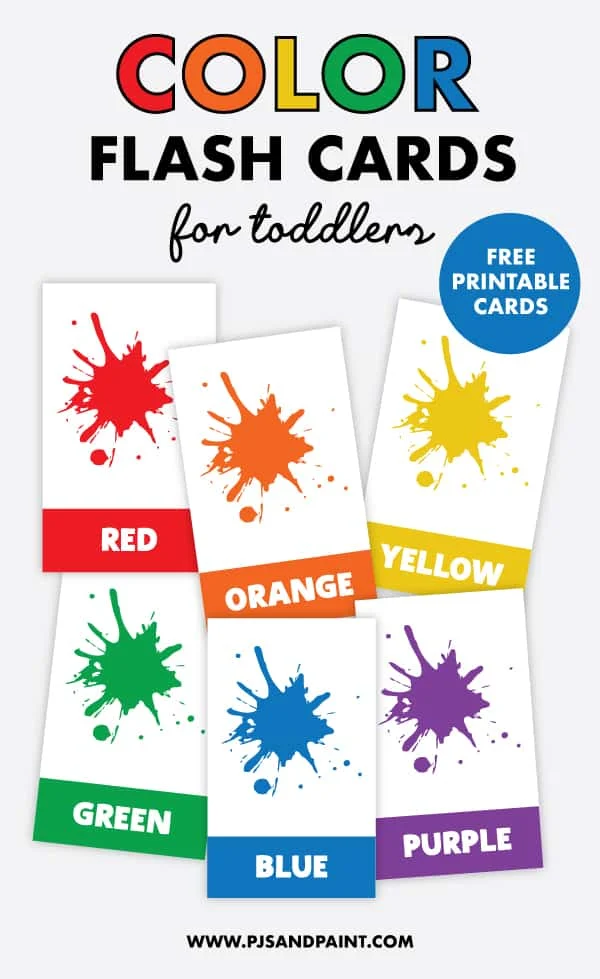 Free Printable Food Themed Bingo Game for Kids
Enjoy a fun game of bingo at home or in the classroom with this free printable bingo game for kids. And it is food themed! Yummy!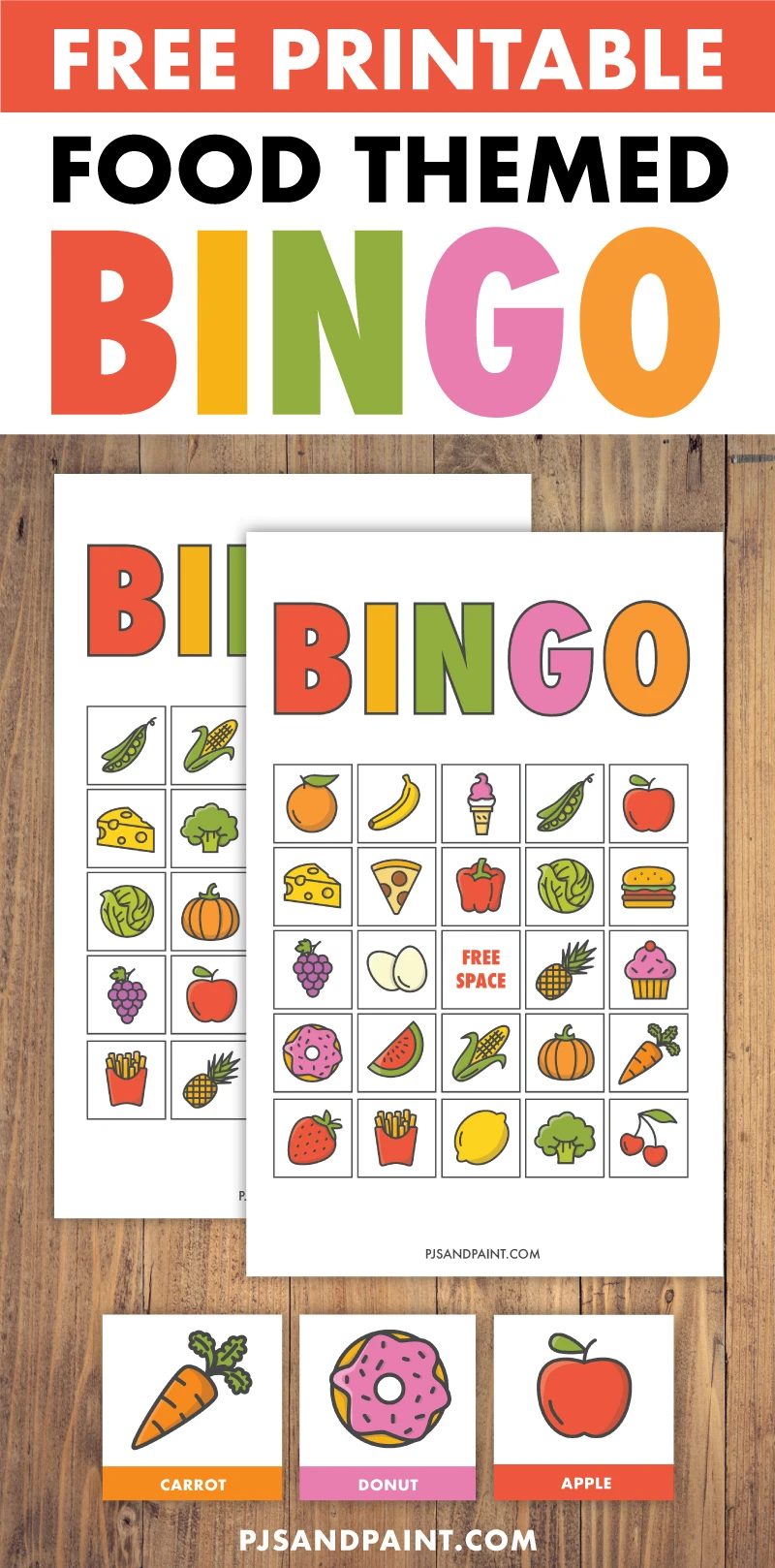 Download Links:
Click here to download the food I spy game.