Have fun decorating your home or classroom this fall with this free printable pumpkin template. It is the perfect starting point for a bunch of different festive projects this holiday season.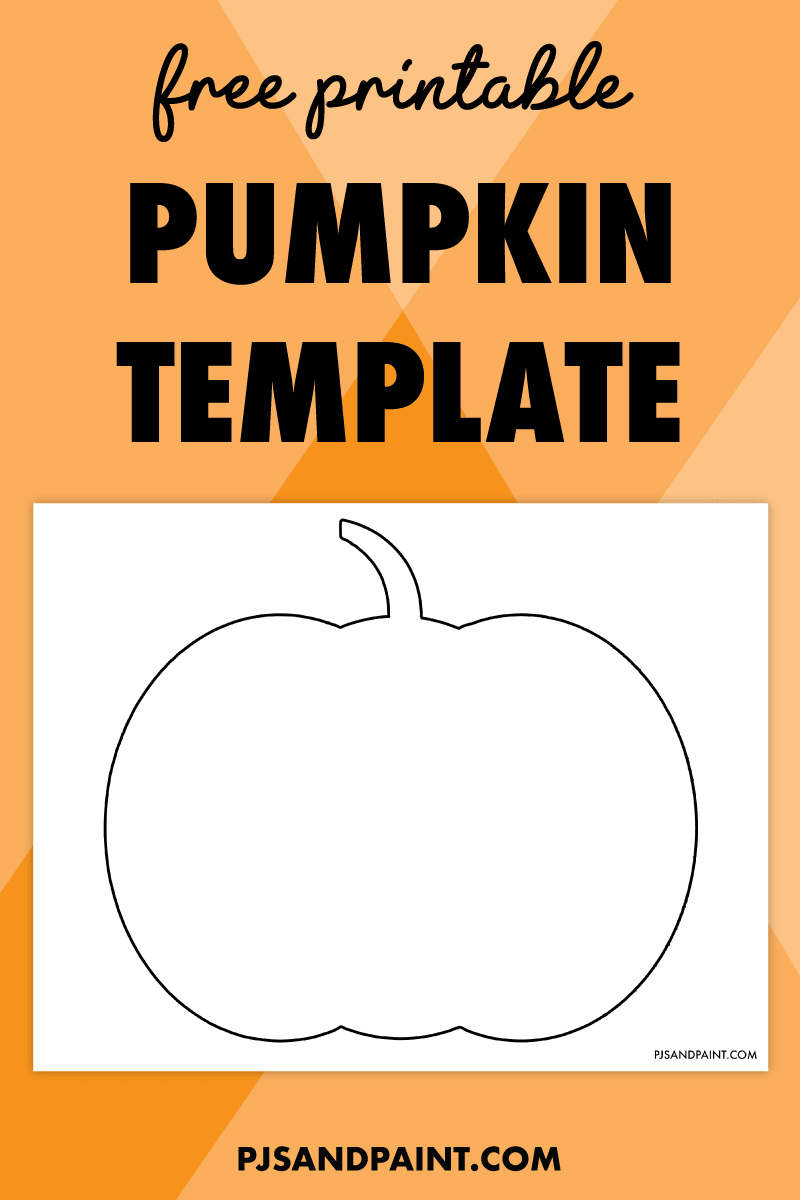 Disclaimer: This post may contain Amazon affiliate links. This means that at no additional cost to you, I may earn a small commission if you decide to make a purchase. For more information, please feel free to read the affiliate disclosure on our privacy policy page.
Is it just me or does fall decor hit the stores earlier and earlier every year? As I'm writing this we are just at the end of summer and already the stores are full of Halloween decorations. (And some stores even have Christmas items out but let's not even get started on that yet!)
With fall quickly approaching, pumpkins will be everywhere! I decided to create this free printable pumpkin template to help you get started on a ton of fun seasonal projects for the upcoming season.
Here are a few ways that you can use the pumpkin template:
You can cut it out and use it as a stencil.
First, print out the template onto cardstock. Cardstock is thicker and more durable when using as a stencil. Cut the pumpkin shape out and then trace onto different colored pieces of construction paper. You can leave the pumpkins as is or decorate them and then hang them around the house or classroom.
You can use the template as a coloring page.
Print out a bunch of pumpkin templates and place them on a table along with some art supplies. Crayons, markers, colored pencils, glitter and paint would be a lot of fun! Kids can now decorate their very own pumpkin!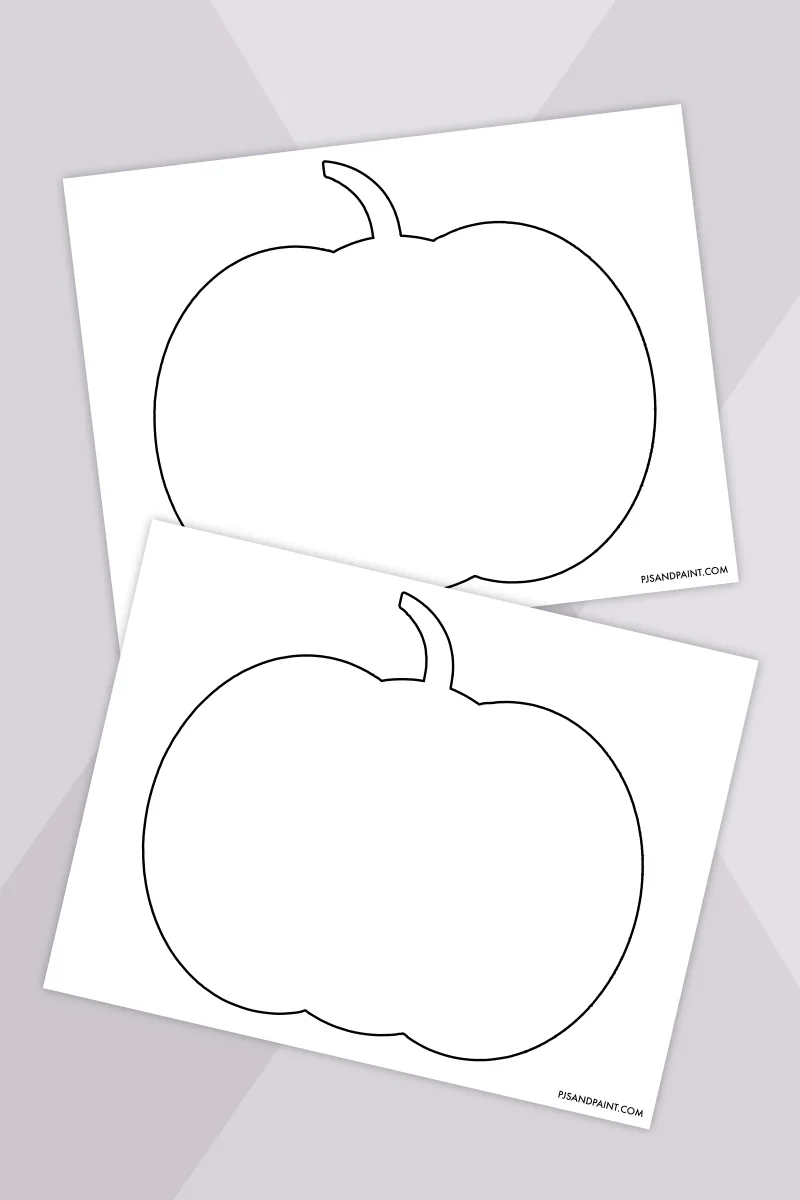 You can use the template to make a Jack-O-Lantern.
Draw different faces onto the pumpkin template and make your very own Jack-O-Lantern. You could also use them as ideas for carving real pumpkins this Fall season.
Free Printable Pumpkin Template
This template was designed to be printed onto a standard 8.5×11 inch piece of printer paper or cardstock. One pumpkin will print per page. Please feel free to download and print as many copies of the template as you would like. However, please do not edit or redistribute the files in any way. This template was created for personal or classroom use only.
If you enjoyed this post, you might also like to check out some of our other fun free Halloween printables below: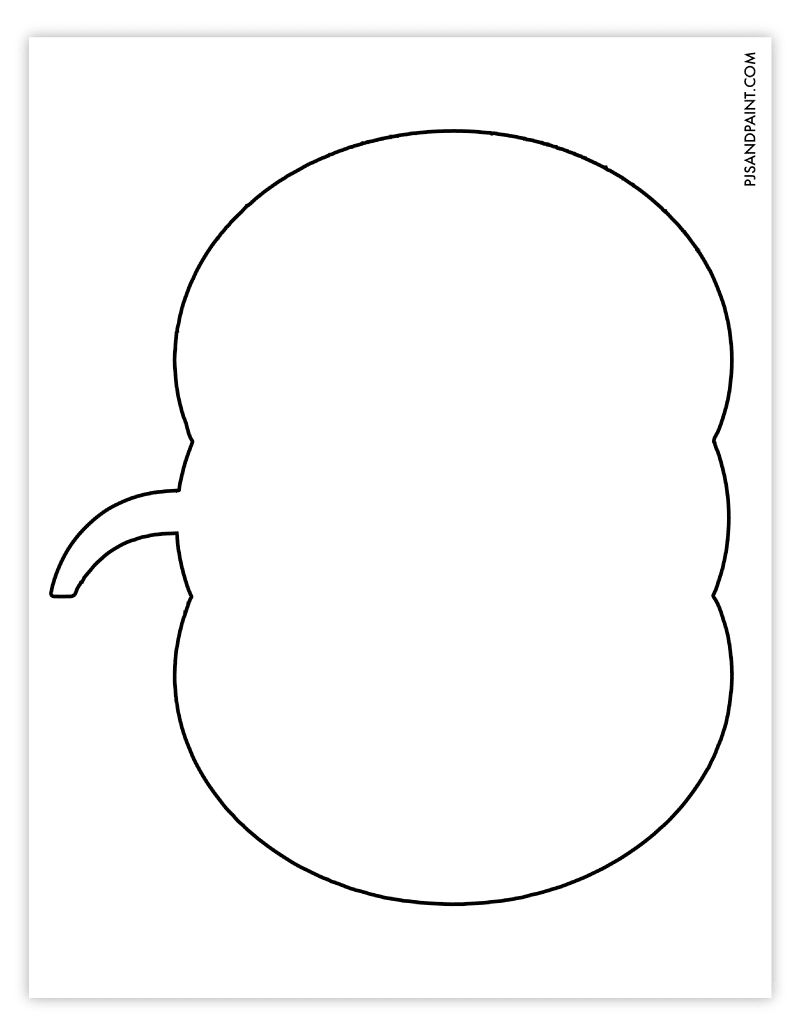 Download Link:
Download the pumpkin template.