This paper spider web is a great DIY Halloween decoration that is simple and fun to make. With only a piece of paper and some scissors you can create this spooky Halloween craft.
Disclaimer: This post may contain Amazon affiliate links. This means that at no additional cost to you, I may earn a small commission if you decide to make a purchase. For more information, please feel free to read the affiliate disclosure on our privacy policy page.
Paper crafts are definitely some of my favorite. There are so many different projects you can create with just a few simple supplies.
Since Halloween is quickly approaching I thought I would share some easy DIY Halloween decorations that you can make yourself.
Supplies needed to make a paper spider web:
White paper
Siccors
Pencil
Video Tutorial:
Step 1: Start with a square piece of paper.
If you have a square piece of paper, great! You are ready to go! If not, that's not a problem either. Simply begin by taking any size piece of paper, folding the corner in and then cutting off the bottom strip.
For my sample, I used a standard 8.5×11 inch piece of white printer paper.
Step 2: Fold the square diagonally to form a triangle.
Take the left hand corner of the square and fold it diagonally to meet the right bottom corner. (If you began with a non-square piece of paper, you should already have this fold completed).
Step 3: Fold the triangle in half.
Take the bottom left corner of the triangle and fold it up to meet the top corner to form another triangle.
Step 4: Take one edge and fold just to the left of the middle.
This step is a little bit tricky to explain. Feel free to watch this video tutorial for a good visual! What you need to do is take the right edge of the triangle and fold it just to the left of where the center would be.
Step 5: Flip over and repeat.
Flip the paper over and fold the right edge to meet the left edge.
Step 6: Cut the top of the page off.
Next, cut off the top of the page so that you are left with a triangle.
Step 7: Draw the web.
Using the photo above as a reference, draw a portion of the spider web.
Step 8: Cut and unfold.
Cut along the lines that you just drew and then unfold to see your paper spider web!
Had some trouble? No worries! I have created a free printable spider web template that is super easy to make. You can find the download link at the bottom of this post.
If you enjoyed this post, you might also like to check out some of our other fun Halloween paper crafts below: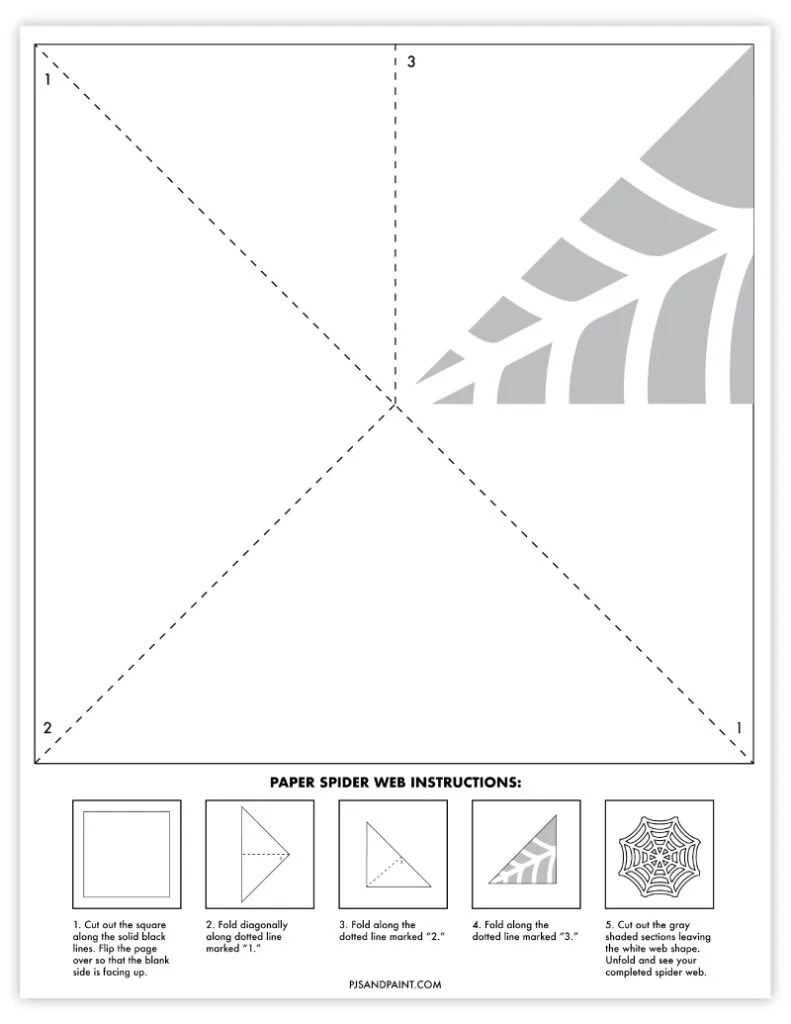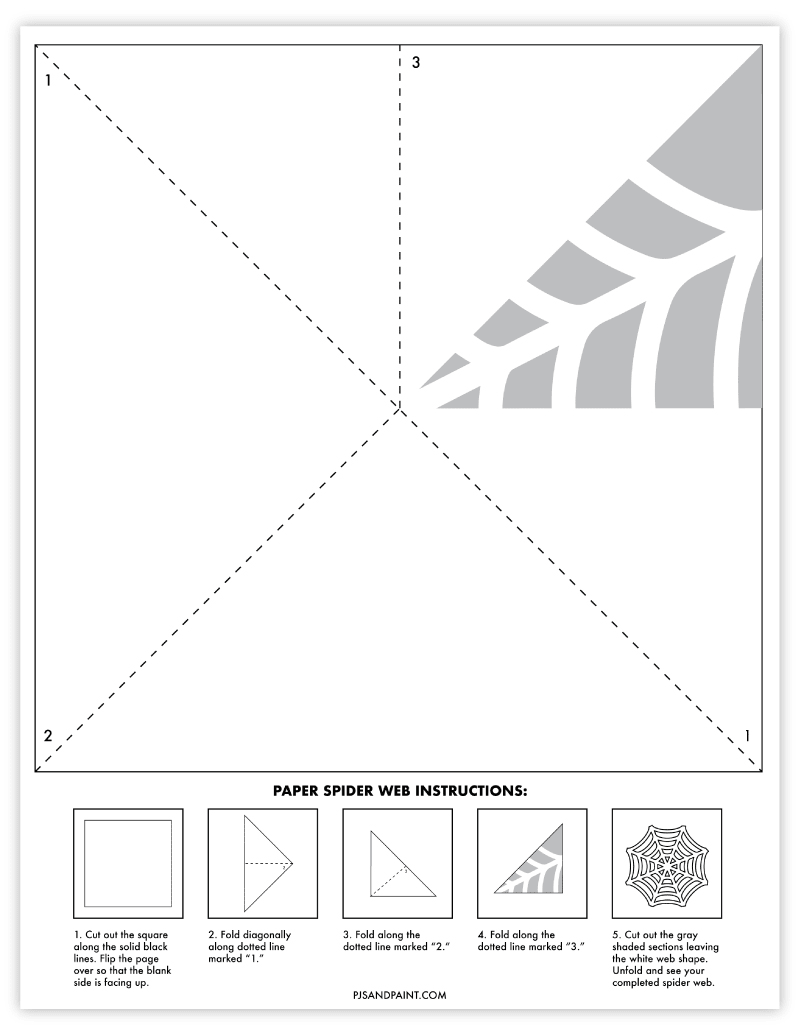 Download Link:
Download the free printable spider web template.