Halloween will be here before you know it! A great way to start getting into the spooky spirit is by making your own DIY decorations. Using this free printable spider web template is a fun way to start to getting your home or classroom ready for the Halloween season.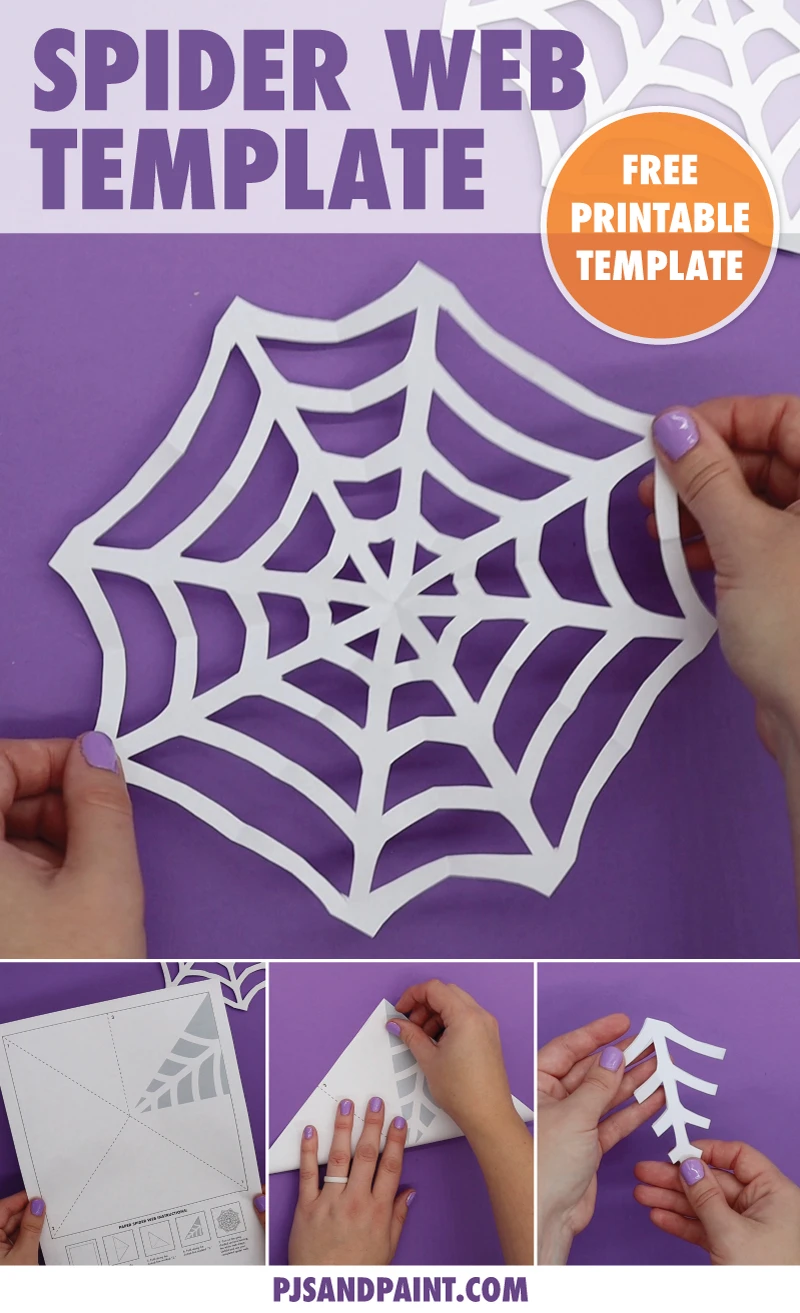 Disclaimer: This post may contain Amazon affiliate links. This means that at no additional cost to you, I may earn a small commission if you decide to make a purchase. For more information, please feel free to read the affiliate disclosure on our privacy policy page.
When I think of Halloween, one image that always comes to mind is a spider web. While buying decorations in the store can be fun, making them yourself is even better!
Today, I am excited to share with you this template that helps you make free printable spider webs! It is a great Halloween activity for both at home or in the classroom. On the page you will find easy to follow step by step instructions on how to use the template to make your very own paper spider webs.
Video Tutorial: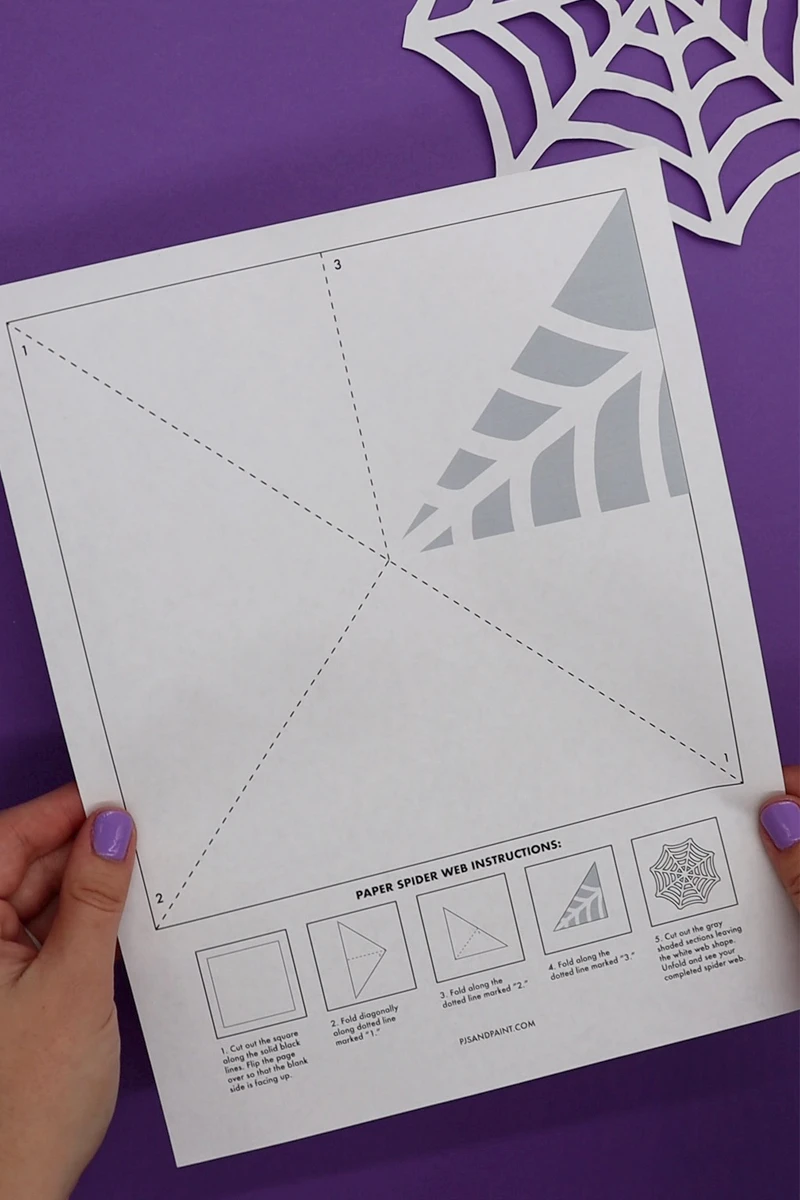 Why do you need a template?
The folding and cutting of a paper spider web can be a little tricky unless you have a lot of practice. This template make it easy for anyone to quickly make a paper spider web that is worthy of decorating any space this Halloween.
It is a great Halloween craft for kids to work on at home, in the classroom or at a Halloween party. Once the spider web has been cut out you can hang them on the windows, walls, doors or anywhere else that needs some spooky decor.
Supplies needed:
Free printable spider web template (available as an instant download)
Scissors
How to use the template:
Step 1: Print and Cut.
The first step to make this Halloween craft is to print out the spider web template onto white paper. Cut out the square along the solid black lines and then flip the page over so that the blank side is now facing up.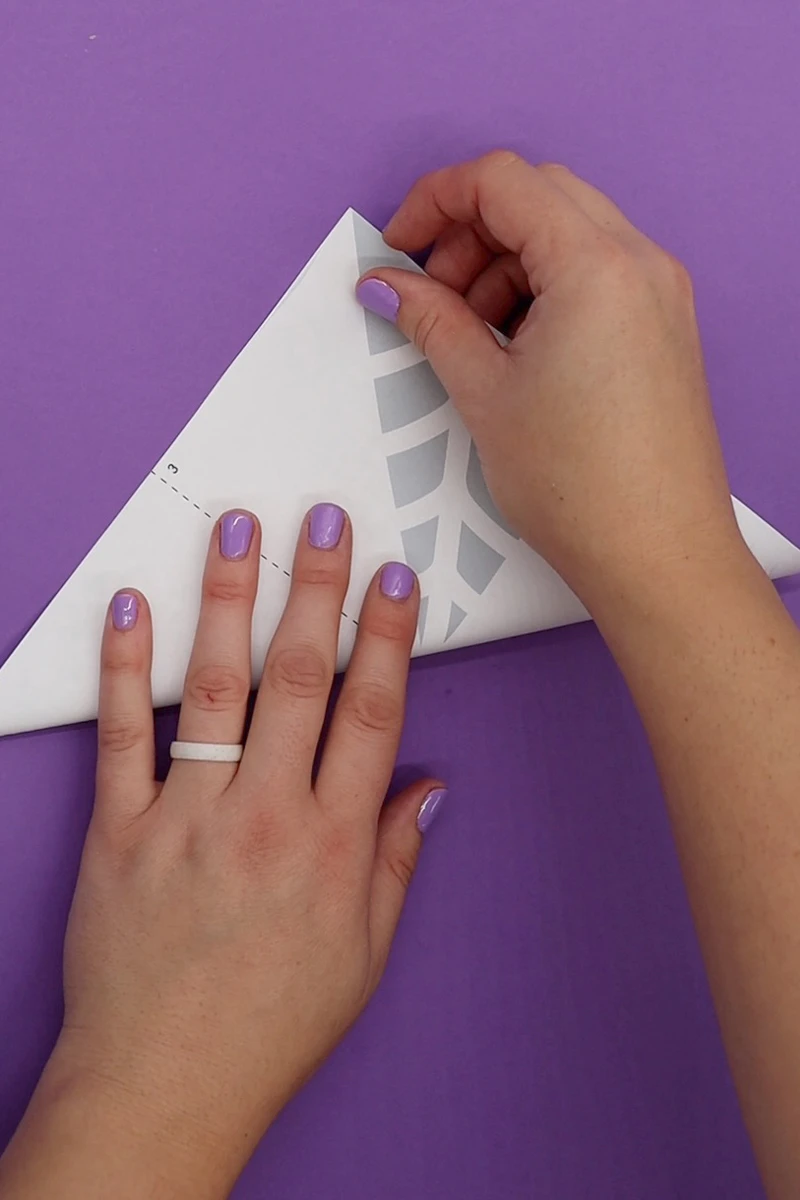 Step 2: Fold #1
Fold diagonally along the dotted line marked "1."
Step 3: Fold #2
Fold along the dotted line marked "2."
Step 4: Fold #3
Fold along the dotted line marked "3."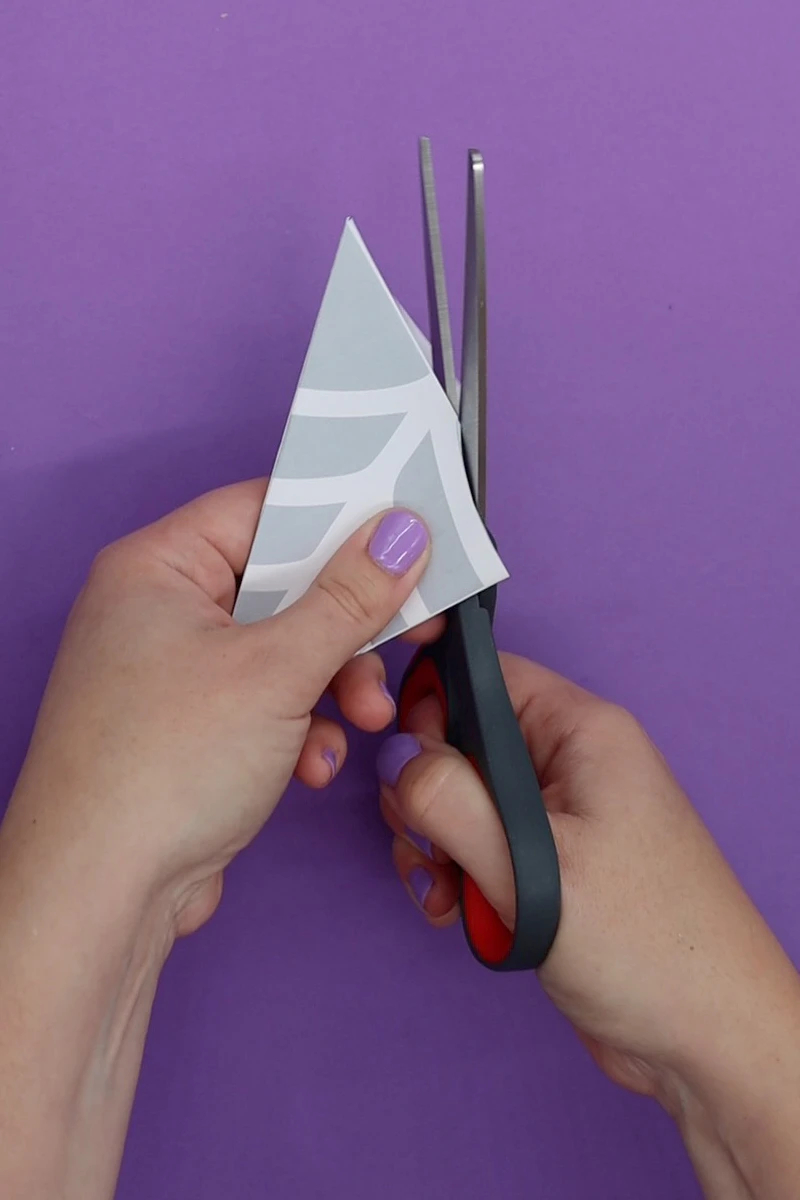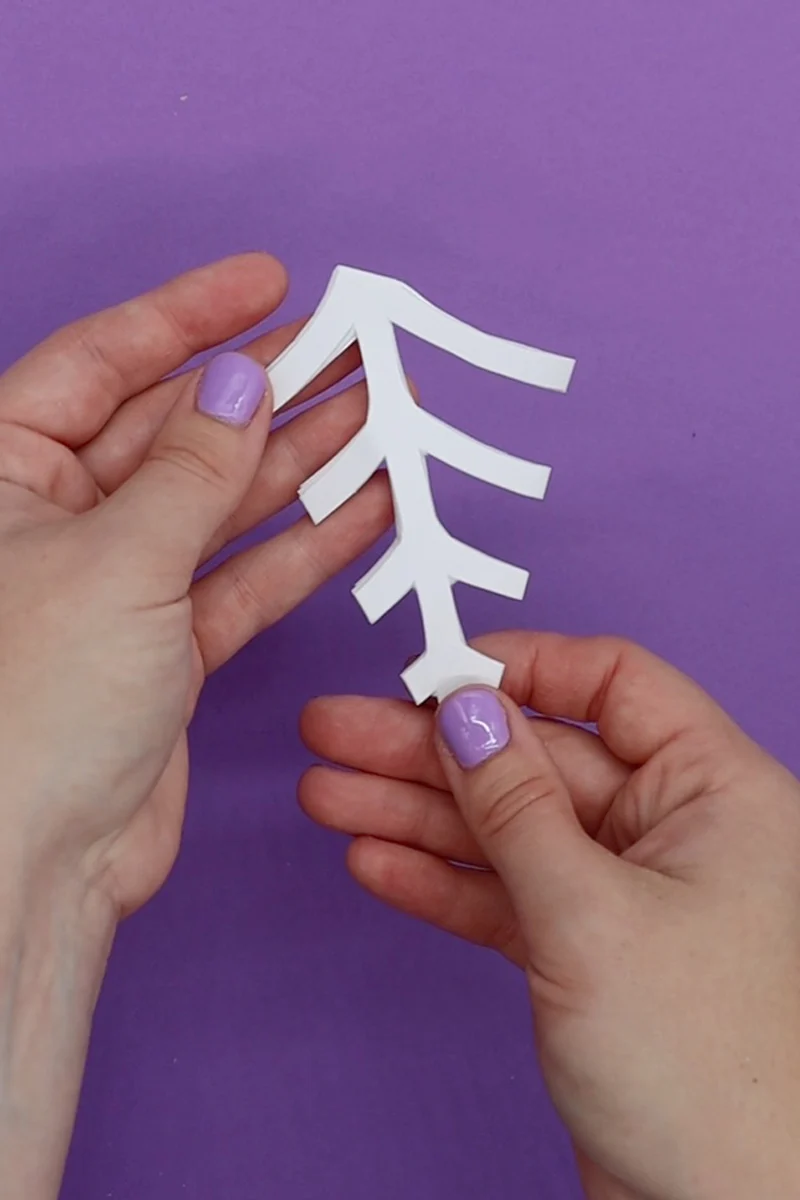 Step 5: Cut and Unfold.
Cut out the gray shaded sections, leaving the white web shape. Make sure to cut through all of the layers at once. Unfold and see your completed spider web.
If you have younger kids that are able to safely use scissors, making these paper spider webs would be a great way to help them work on their scissor skills. It also encourages the use of their fine motor skills.
If they are not ready to use scissors yet, kids can still get involved with the folding of the paper and the most exciting part, the unfolding!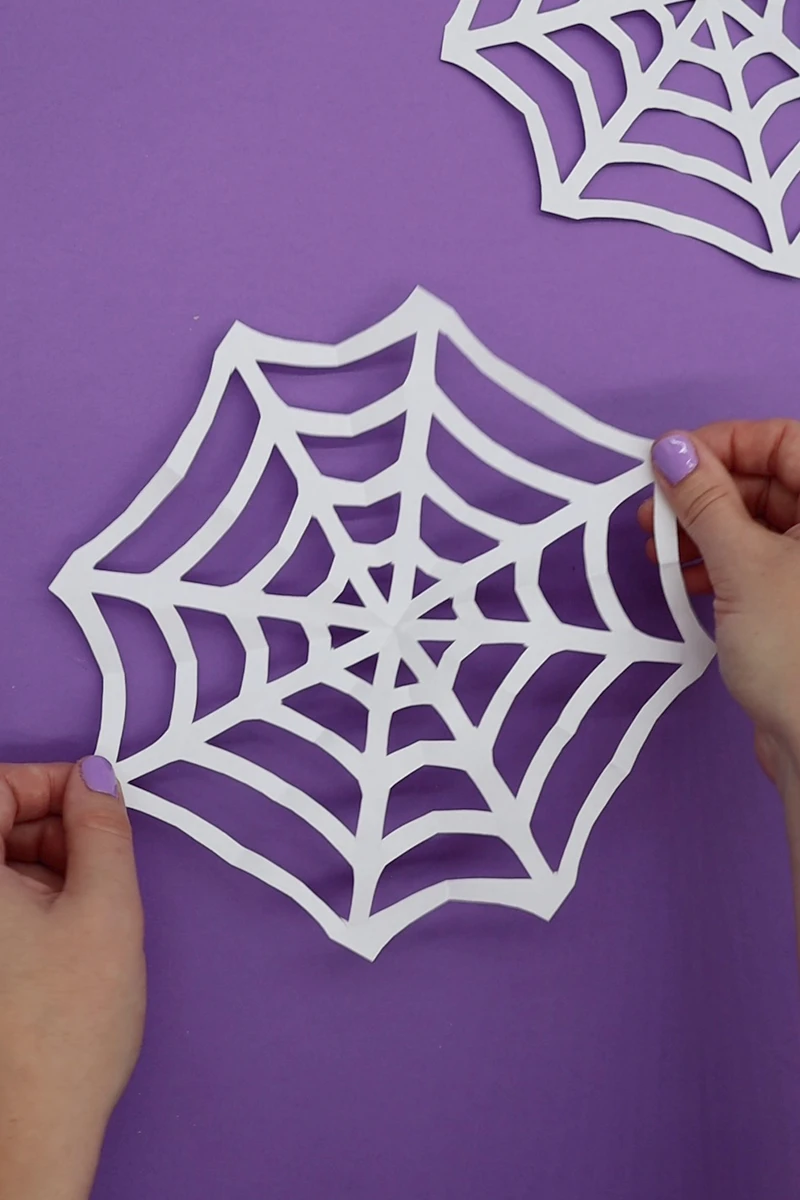 Feel free to use the template as many times as you would like. If you feel confident in the folding and cutting, you can branch out and create your own spider web using different colors. You can also create various forms of spider webs in different sizes as well.
These paper spider webs are so much fun to make! They are also a great way to decorate for a Halloween party or simply use as a fun Halloween craft this spooky season.
Favorite Printable Supplies:
These are a few of my favorite supplies that I use for printable games and activities: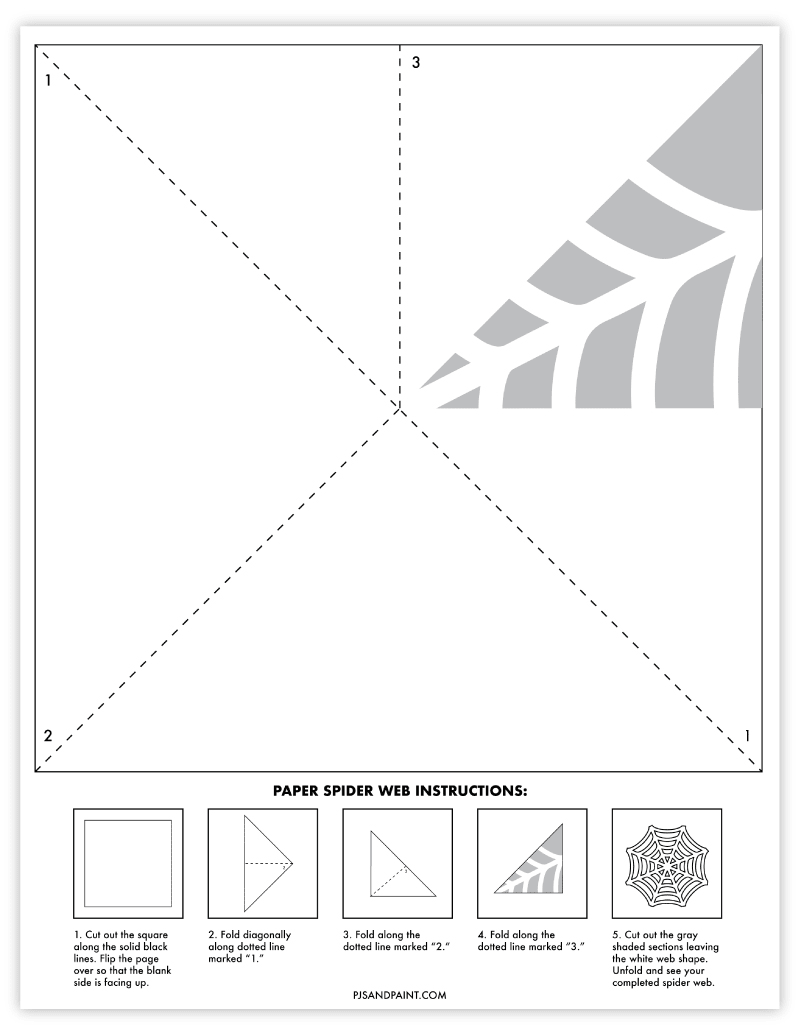 Free Printable Spider Web Template
This template was designed to be printed onto a standard piece of 8.5×11 inch white paper. On each page you will see the square template along with the folding and cutting instructions.
Terms of Use: Please feel free to download and print as many copies of the template as you would like. However, please do not edit or redistribute the files in any way. This activity was created for personal use or classroom use only.
More Halloween Freebies:
By entering your email address you will be receiving the free digital file as well as subscribing to our weekly email newsletter. You may unsubscribe at any time.