This apple paper chain craft is a great craft that would be perfect for decorating a classroom this upcoming school season. It is an easy activity for students to work on as well.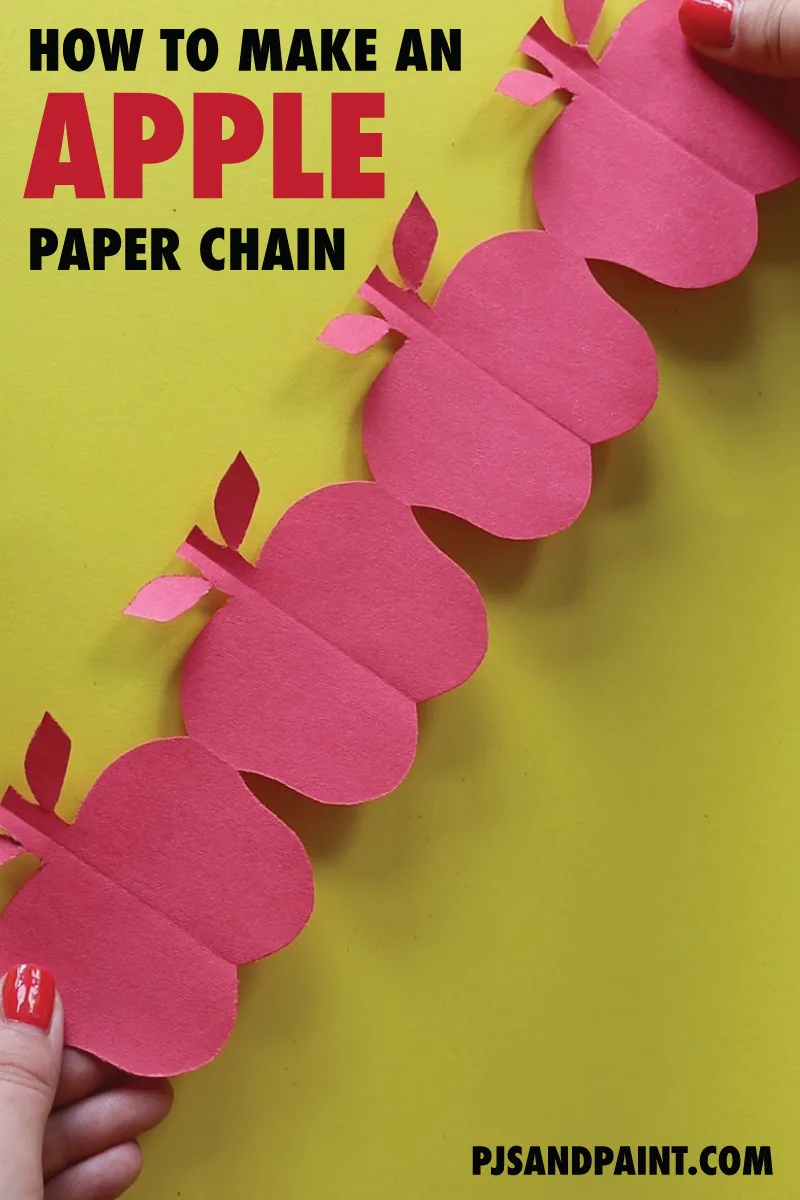 Disclaimer: This post may contain Amazon affiliate links. This means that at no additional cost to you, I may earn a small commission if you decide to make a purchase. For more information, please feel free to read the affiliate disclosure on our privacy policy page.
Summer is almost over and school season is on its way. When I think school I always think of pencils, crayons, books and of course apples.
This apple paper chain would be a great DIY classroom decoration or just a fun activity for kids to work on at home as well. It only requires a few simple materials that you probably already have available.
Supplies needed to make an apple paper chain:
How to make an apple paper chain:
You can follow the step by step written tutorial, or if you would like a visual representation you can watch this video as well.
Step 1: Fold a piece of red construction paper in half.
Start by folding a piece of red construction paper in half longways. Cut the paper in half. To make this apple paper chain you will only be using one half of the piece of paper. If you would like the chain to be longer, you can use the other half of the paper to make a second apple paper chain and then attach them together.
For my example below, I used a 9×12 inch piece of construction paper. However, you can use any size paper you have around as long as the strip of paper ends up being a long rectangle.
Step 2: Fold the paper in half three times.
Fold the paper in half. Next, fold it in half a second time, Fold it again once more for a total of three folds.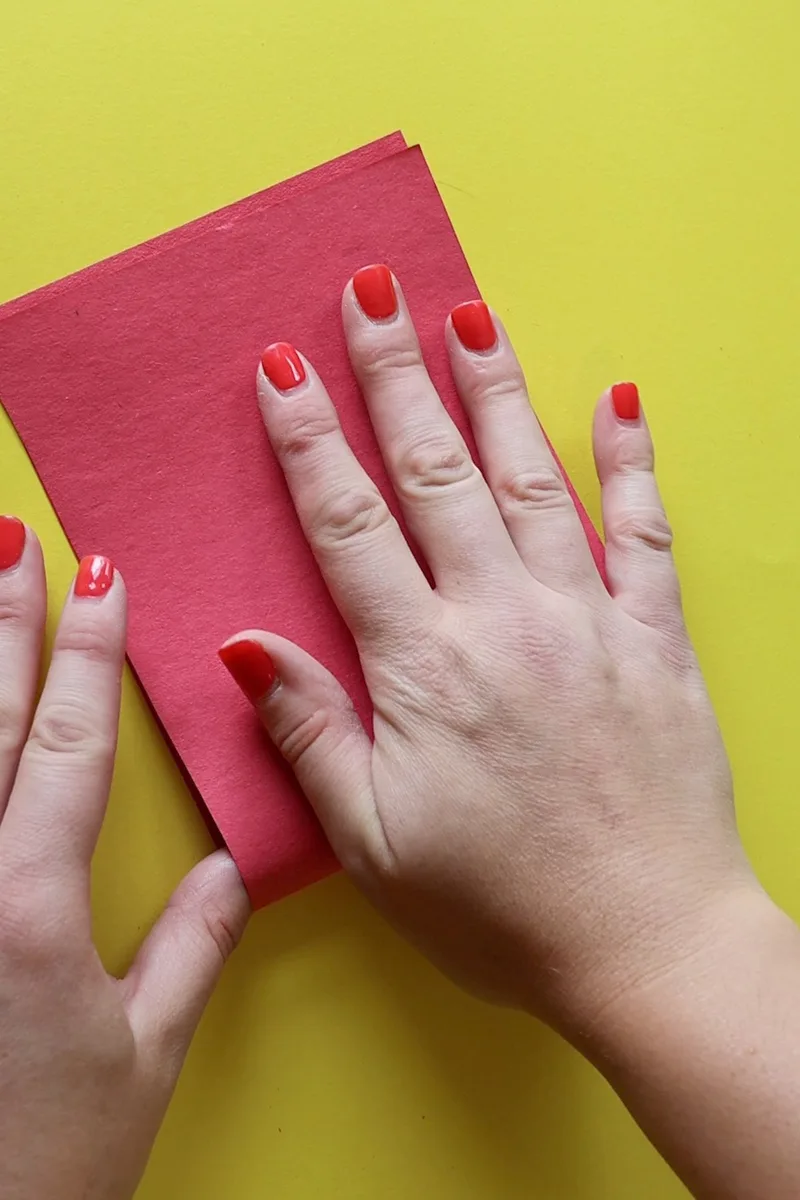 Step 3: Unfold the of paper and then refold it again accordion style.
Next, unfold the strip of paper. Fold it again, but this time fold it accordion style. This means that you should fold one section in, turn the paper over and then fold the next section in. Repeat this step until the entire strip of paper is refolded.
Important note: After you have finished folding, make sure that the right side of the top fold opens up just like you are opening a book. The left side of the paper will be the folded side. The left side side should not open. This will make ensure that all of the apples connect to each other.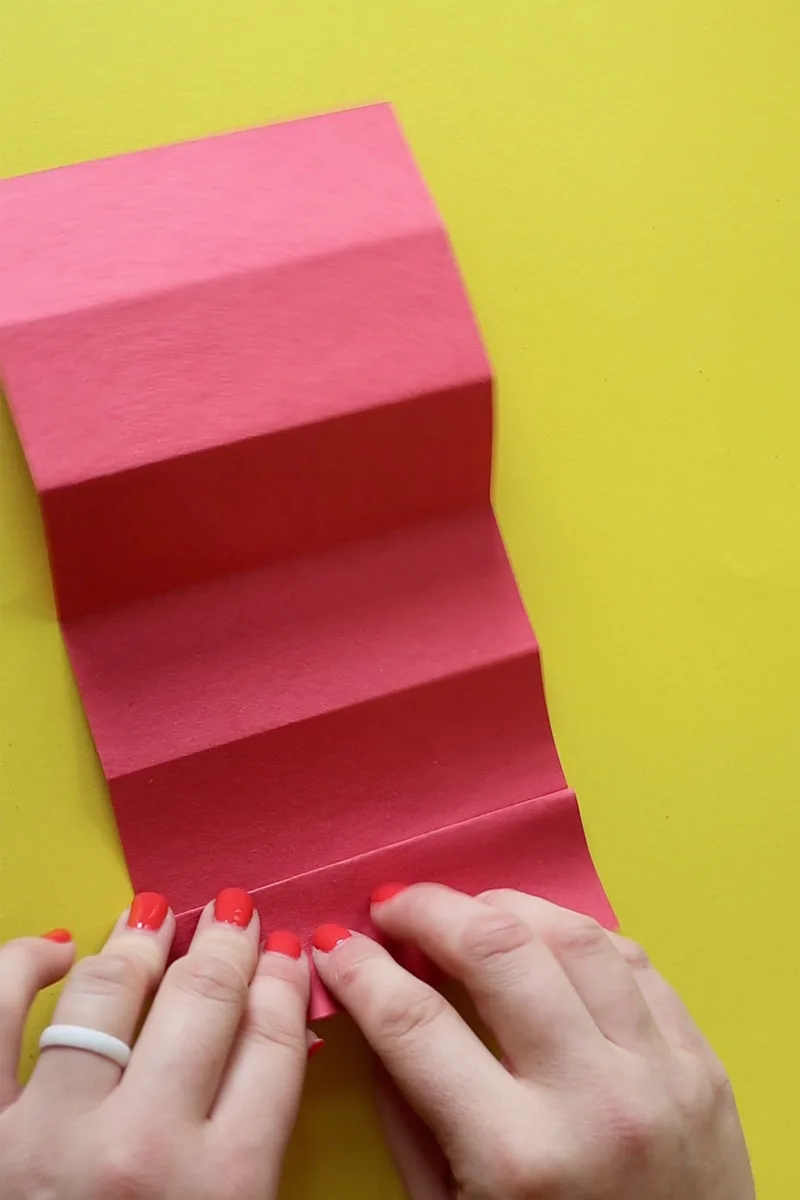 Step 4: Draw half of the apple shape.
Next, is to draw half of an apple shape. You can follow the sample apple shape shown in the photo below.
Make sure that the right side of the apple goes off the side of the page a little bit. Doing this will make sure that the apples will connect to each other when the paper chain is opened.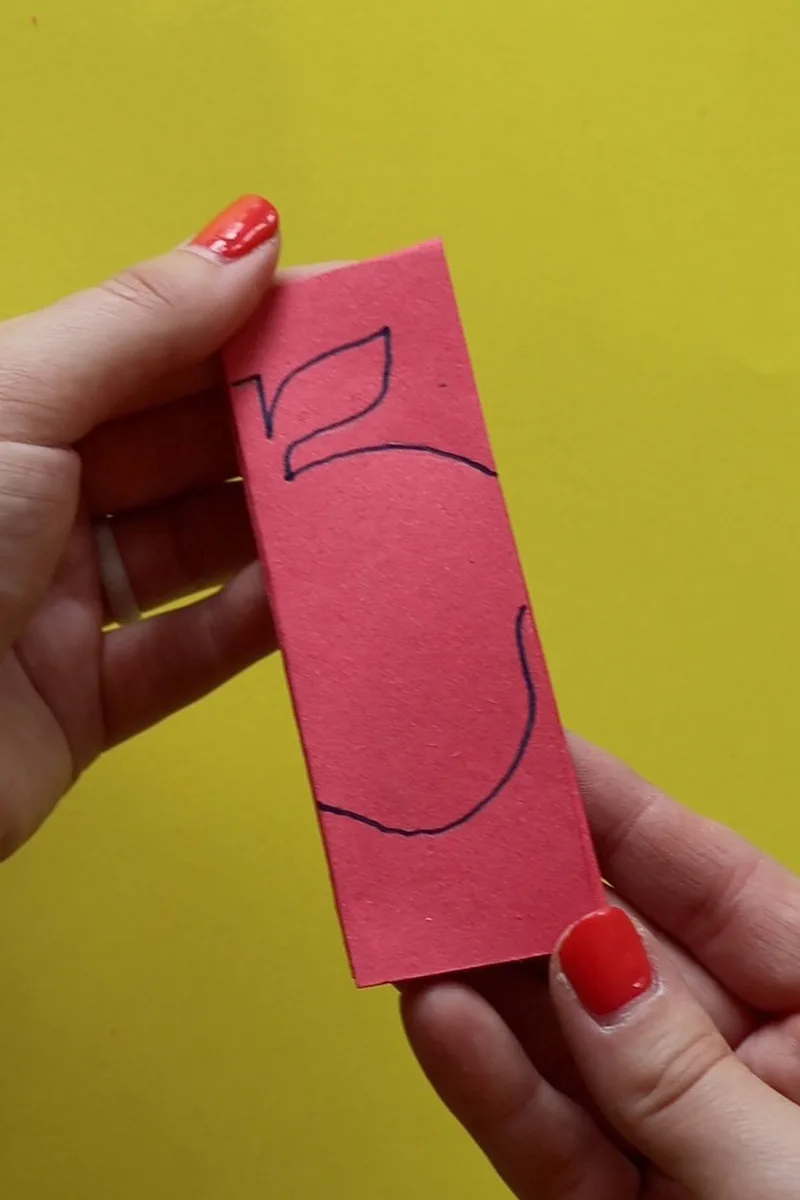 Step 5: Cut out apple and unfold.
Cut out the outline of the apple and unfold the paper to reveal your apple paper chain!
The chain will make four connected apples. If you would like to make a longer paper chain, you can repeat this process and then connect all of the chains together.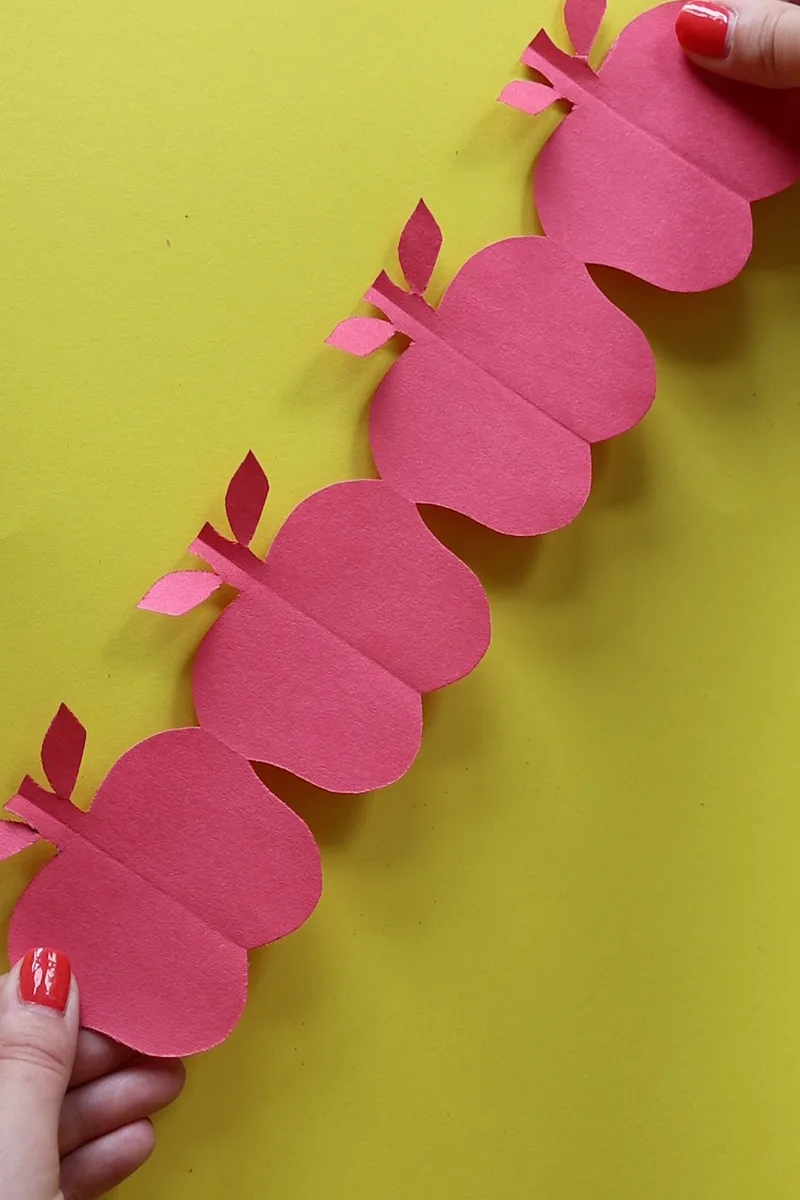 If you enjoyed this post, you might also like to check out some of our other easy paper chain tutorials below: