This free printable Easter Scavenger Hunt would be perfect to add some extra excitement to Easter morning. Have your kids complete the hunt before being given their baskets from the Easter bunny!

Disclaimer: This post may contain Amazon affiliate links. This means that at no additional cost to you, I may earn a small commission if you decide to make a purchase. For more information, please feel free to read the affiliate disclosure on our privacy policy page.
As I am writing this, it is currently the night before Easter. I just finished putting together my kids' Easter baskets and was about to print out a scavenger hunt that I made a year or two back.
My older son is just starting to read, so the clues that were included in the old scavenger hunt would be okay for him. However, my younger son is now at the age where he wants to be very involved in everything as well. I didn't think it would be fair to have a scavenger hunt set up that he couldn't be a part of and so I decided to create a second version that would be great for all ages!
If you would like to check out the original Easter Scavenger hunt with clues, you can find it in this blog post here.
This free printable Easter Scavenger Hunt is perfect for a wide variety of ages and can be used indoors or outdoors.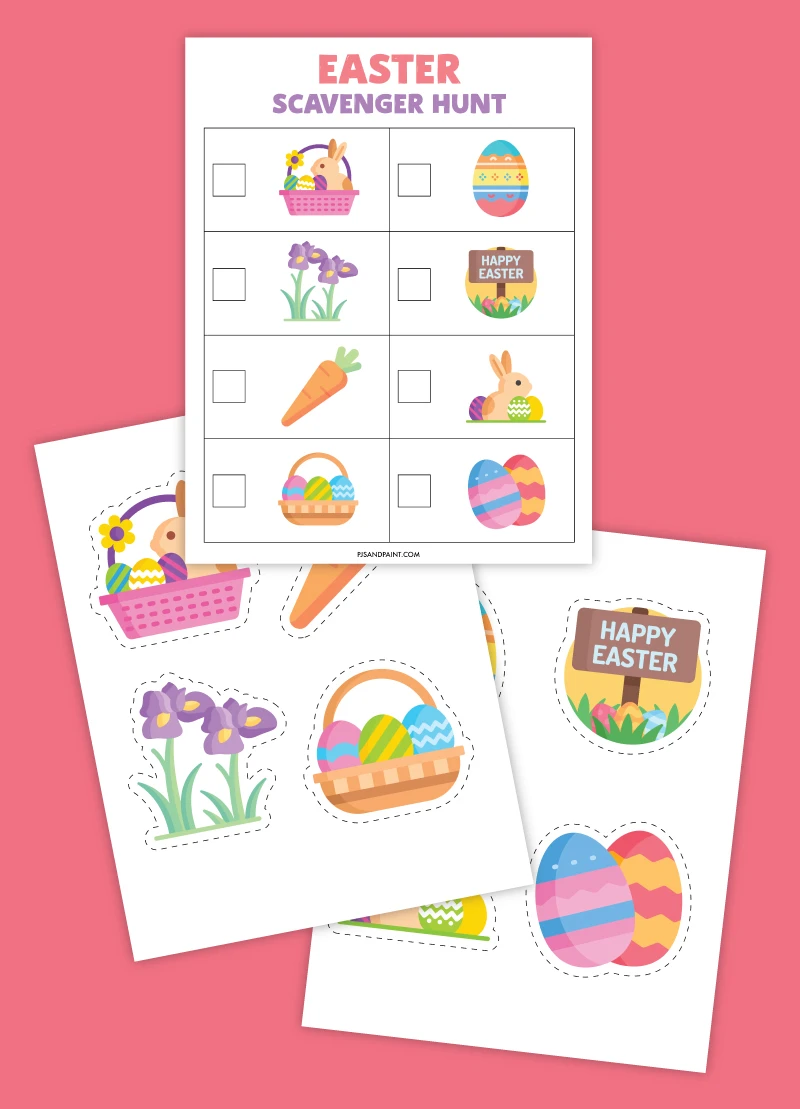 How to set up the Easter Scavenger Hunt
First, download and print out the pdf linked at the bottom of this post. Next, cut out the pictures on the second and third pages of the pdf.
Using tape, hide all of the pictures around the house or outside. Depending on the age of kids playing, you can make the hiding spots easy to find, or more difficult.
Give each child a print out of the scavenger hunt checklist along with a crayon, marker or pencil. They must now walk around trying to find each picture and check them off as they go.
Once they have completed the scavenger hunt, they can bring the checklist back to you for their surprise!
Free Printable Easter Scavenger Hunt
This scavenger hunt was designed to be printed onto three standard 8.5×11 inch pieces of white paper or cardstock.
Please feel free to download and print as many copies of the scavenger hunt as you would like. However, please do not edit or redistribute the files in any way. This game was created for personal or classroom use only.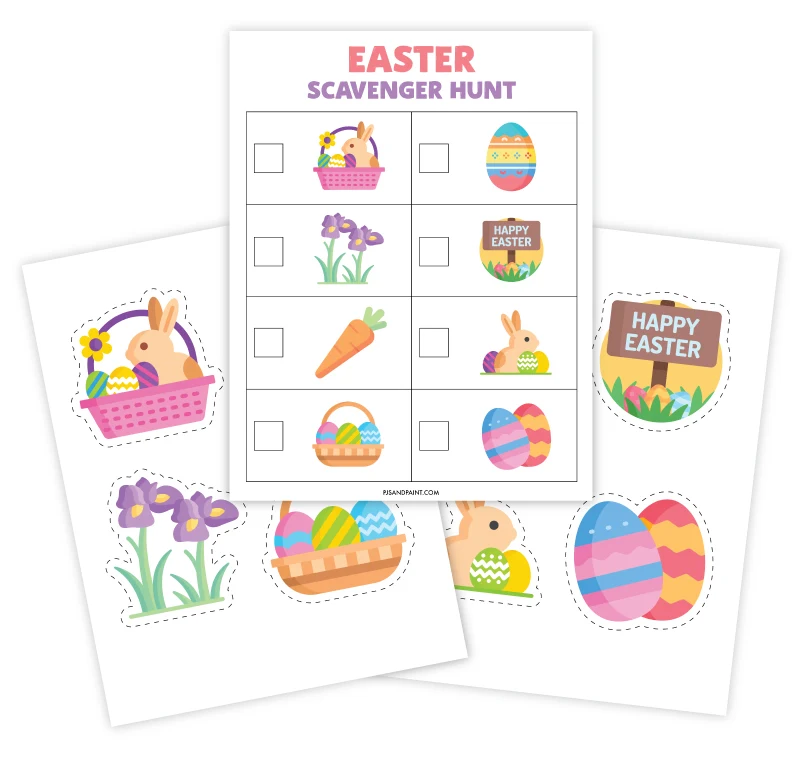 If you enjoyed this post, you might also like to check out some of our other fun free printable Easter games and activities below:
Download Link:
Download the Easter Scavenger Hunt.