This free printable I spy numbers game is a great activity to keep the kids entertained while learning at the same time.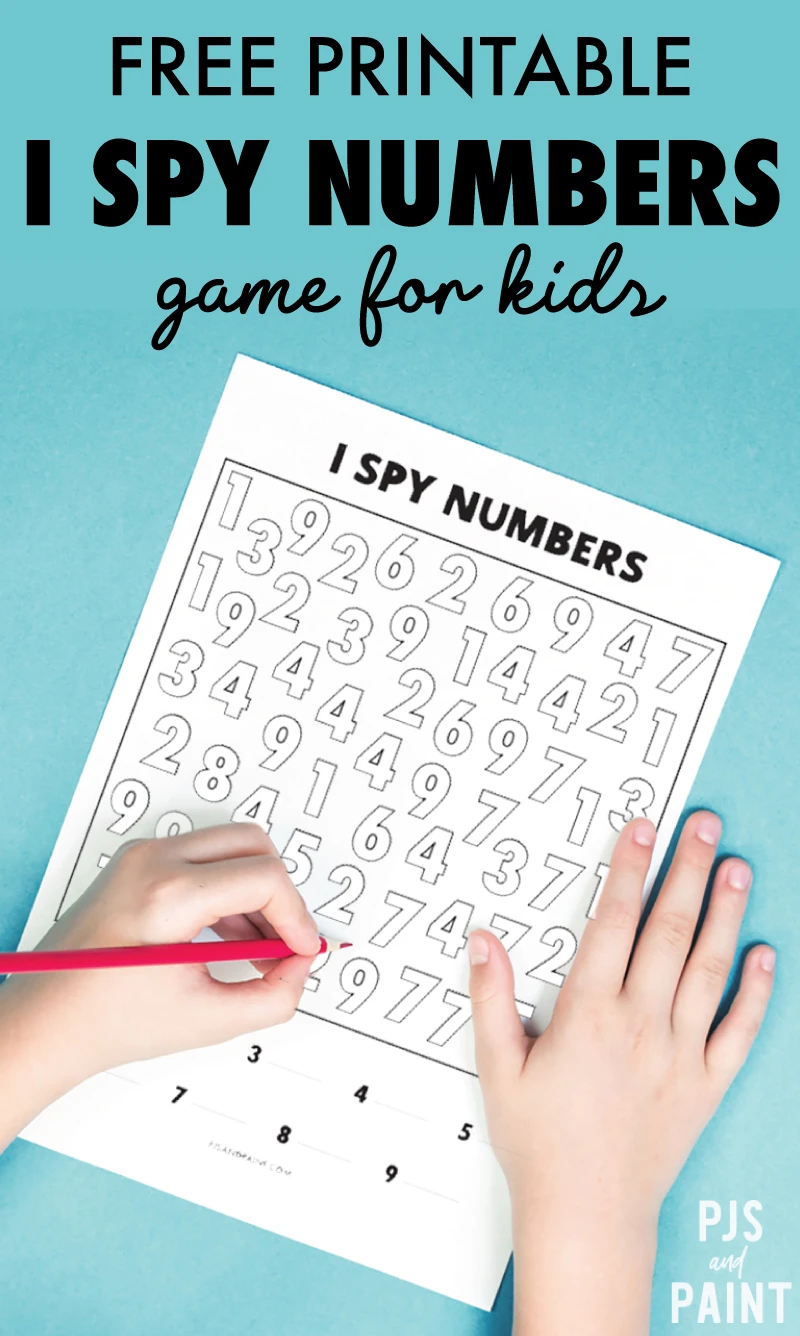 Disclaimer: This post may contain Amazon affiliate links. This means that at no additional cost to you, I may earn a small commission if you decide to make a purchase. For more information, feel free to read our affiliate disclosure.
My older son is very into learning about math lately. I must admit I am very impressed by how quickly he is picking it up!
We came across a wonderful Youtube channel that somehow teaches addition, subtraction and multiplication in a super fun and approachable way.
Ever since he started watching that show he has been so excited to tell everyone all of the new math facts he has learned.
And so I was inspired this week to create a fun new I spy game focused on numbers. Today I am excited to share with you this free printable I spy numbers activity.
How do you play printable I spy?
At the top of the page, you will see a large box that is filled with numbers 1-9. At the bottom of the page there are numbers 1-9 with lines next to them.
The goal is to correctly count how many of each number you see and write down the amount on the lines below.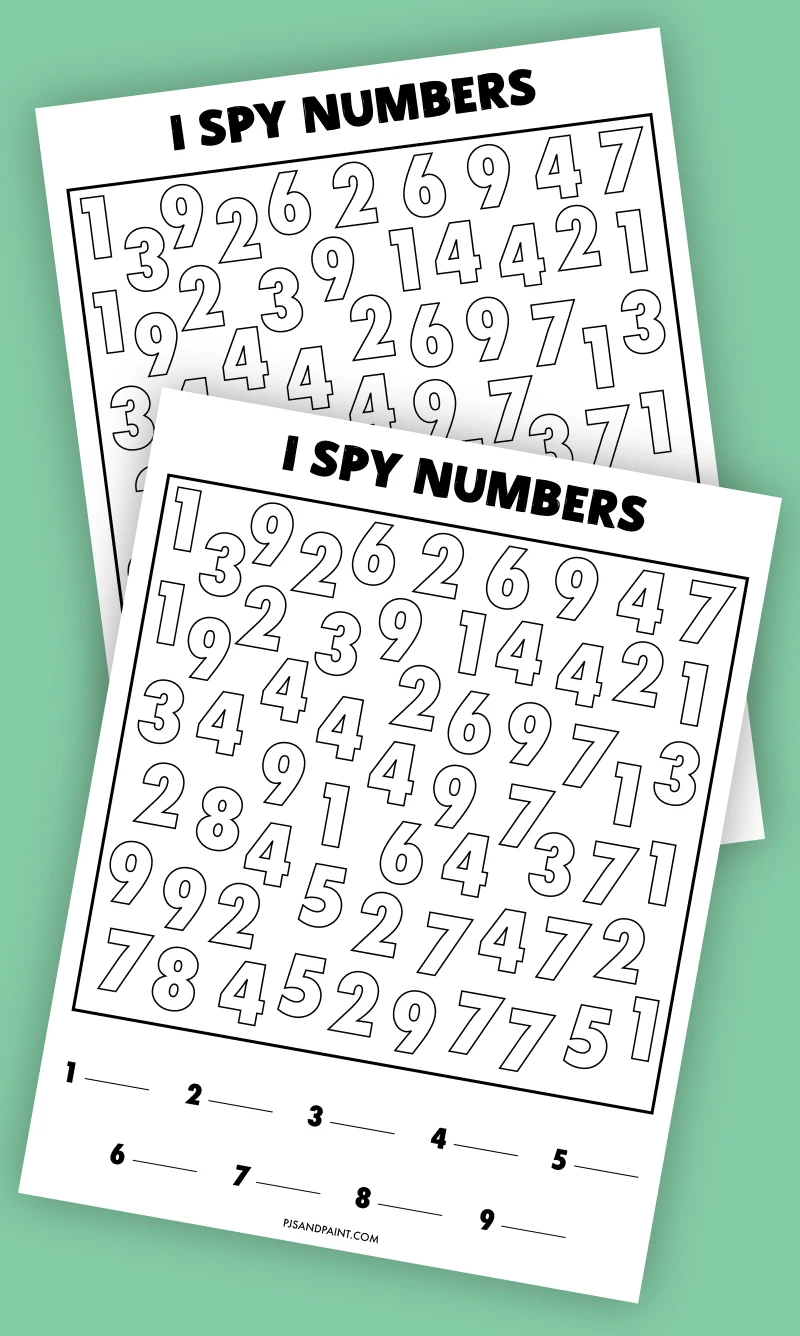 Game download link is located at the bottom of this post.
Here are a few different ways you could count the numbers you see:
Coloring in each number.
I created this I spy game to double as a coloring page! Young kids may have a fun time coloring in each number as they count them. This is also a great way to keep track while counting
Circle or draw and X through each number.
Instead of coloring in each number, you could draw a circle around or draw an X through each number as you count them.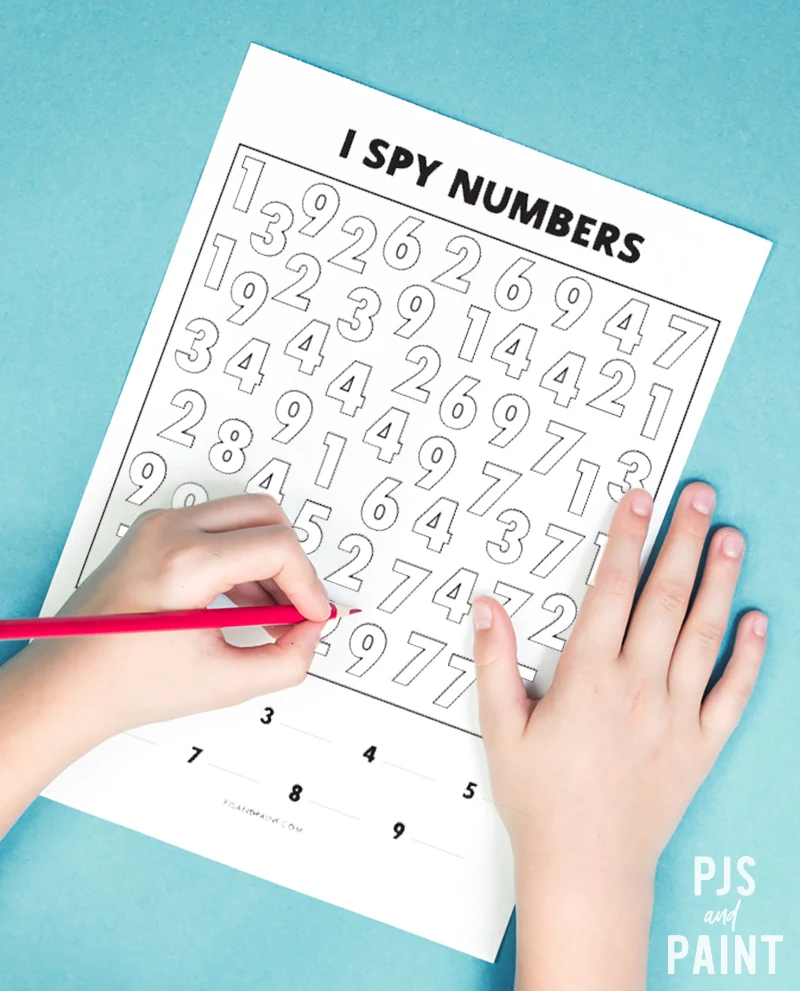 Game download link is located at the bottom of this post.
Free Printable I Spy Numbers Game
This I spy game was designed to fit onto a standard piece of 8.5×11 inch piece of paper or cardstock.
Feel free to download and print as many copies of the I spy numbers activity as you would like. However, please do not edit or redistribute the files in any way. This activity was created for personal or classroom use only.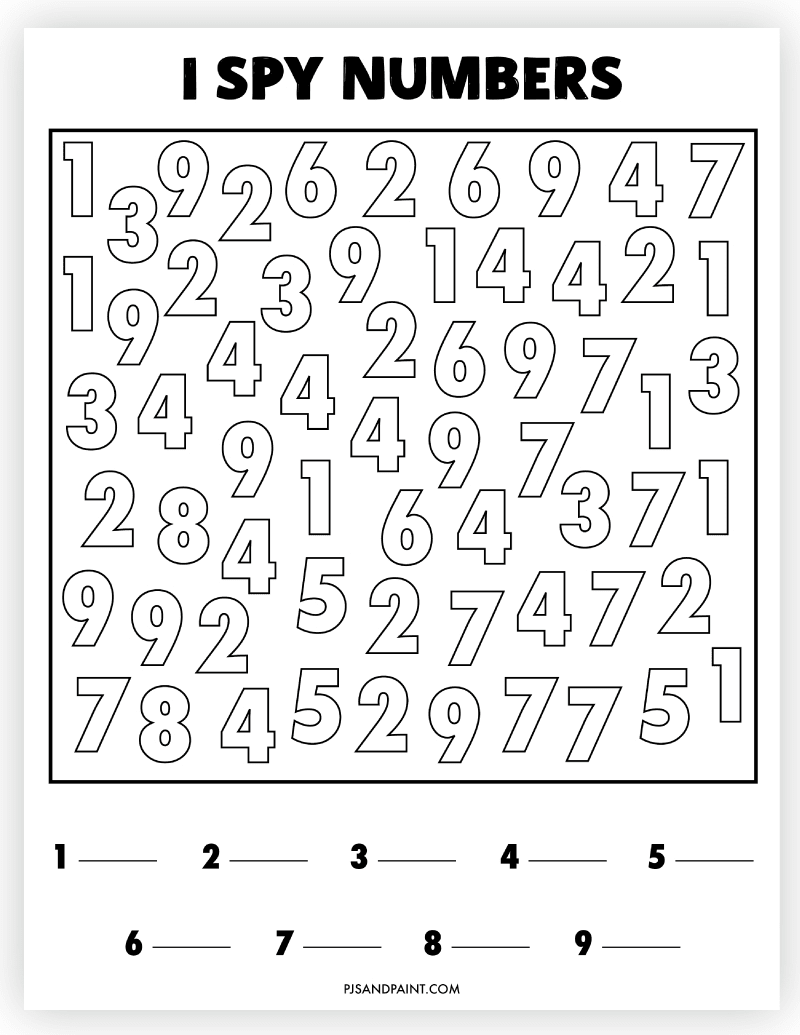 Game download link is located at the bottom of this post.
If you enjoyed this post, you may like to check out some of our other fun free printable I spy games below:
Download Links:
Download the I Spy Numbers Game