This free printable New Year's I Spy game features champagne glasses, calendars, clocks, fireworks and more! It is a fun activity for kids of all ages and is great for getting everyone excited about the brand new year ahead.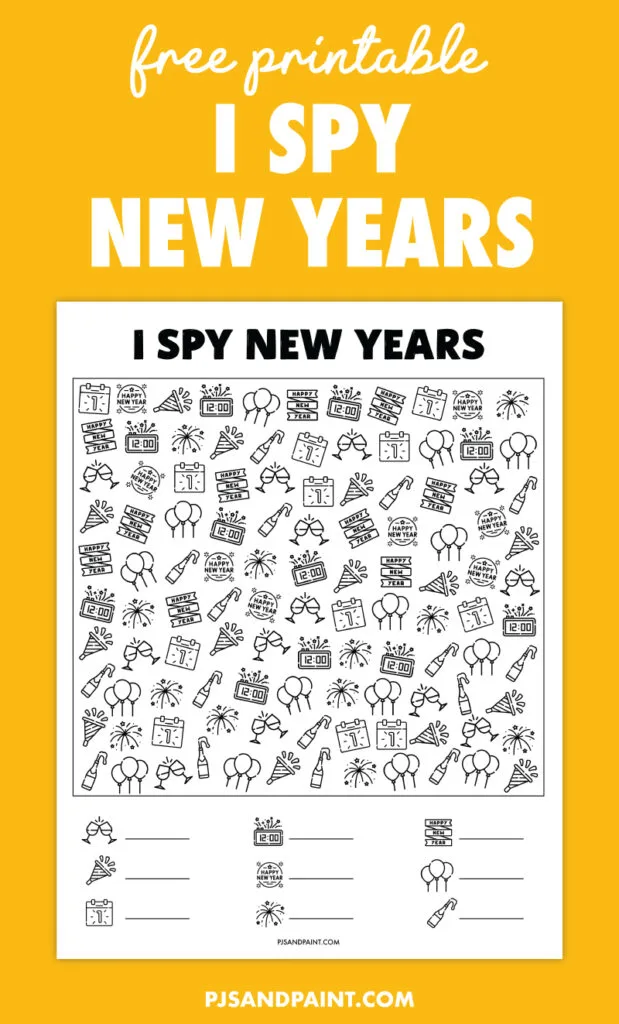 Disclaimer: As an Amazon Influencer, I earn from qualifying purchases. This means that at no additional cost to you, I may earn a small commission if you decide to make a purchase. For more information, please feel free to read the affiliate disclosure on our privacy policy page.
Printables games are a great way to entertain kids at home, in the classroom, during playdates or at parties.
This New Year's Eve you might be looking for ways to keep everyone having fun (and awake!) while waiting for the clock to strike midnight.
How do you play I Spy?
The goal of this activity is to count how many of each picture you see in the box above. You then have to write down the correct number on the lines below.
In this particular version of the game you will be searching for:
Champagne glasses
Horns
Calendars
Clocks
Fireworks
Banners
New Years Signs
Champagne bottles
Balloons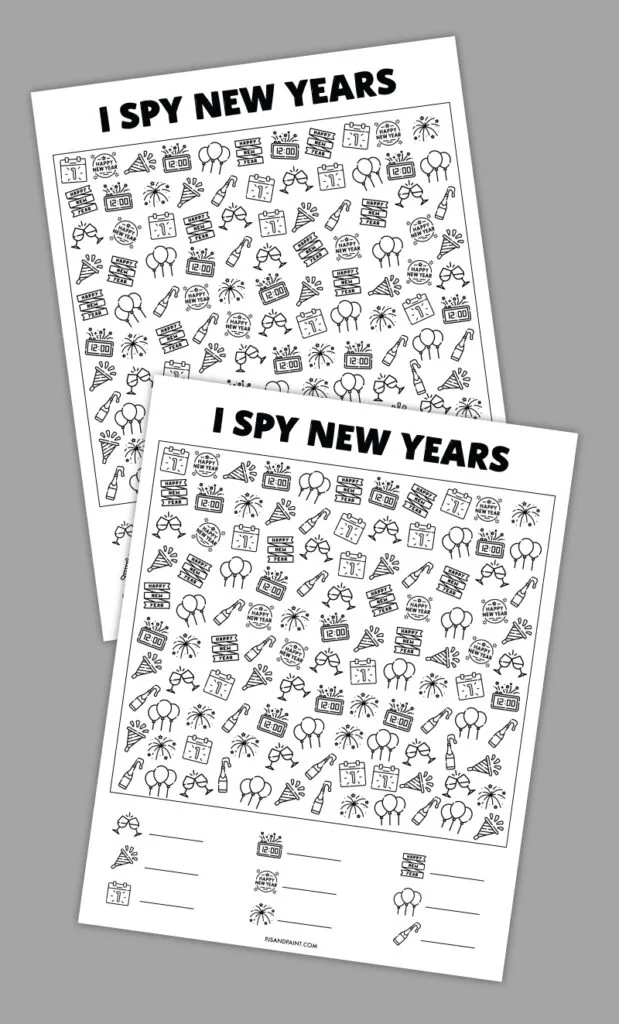 How to make I Spy games easier for kids
Here are a couple of ways that you make make counting the pictures easier for younger children:
Circle each picture as you count it.
Cross off each picture by placing an "X" through it as you count it.
Color in each picture as you count it.
How to make printable games reusable
Whether you an planning to work on this activity at home, in the classroom, at parties or anywhere else, you might wish to make the games reusable.
What I usually do is us my lamination machine to laminate the games and then use a dry erase marker to work on the activities.
If you don't have access to a lamination machine, another great option are dry erase pockets. All you need to do is print out the activities, place them into the dry erase parkers and use a dry erase marker to count and write down the number of objects you see.
After you are done, you can simply wipe off the marker and numbers and then start again.
For each of the options above, I would highly recommend printing the games out onto white cardstock. Cardstock is more durable than standard printer paper and will ensure that the game will be able to withstand being used over and over again.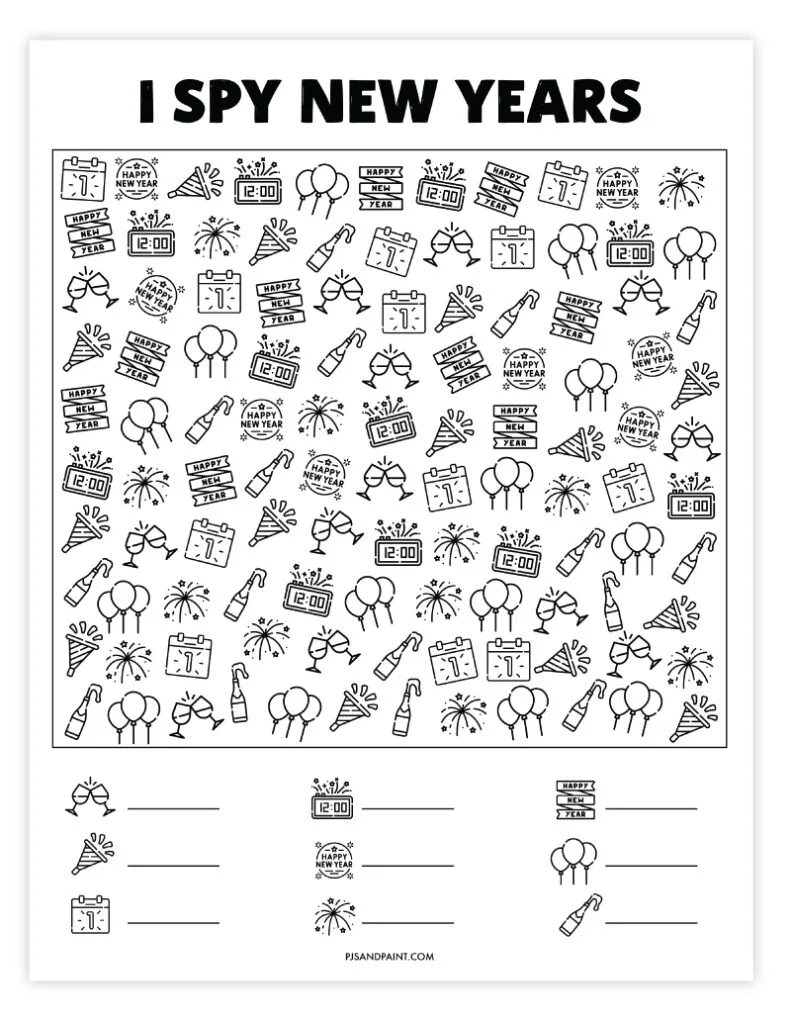 Free Printable New Year's I Spy
This game was designed to be printed out onto a standard 8.5×11 inch piece of white printer paper or cardstock.
Please feel free to download and print out as many copies of the game as you would like. However, please do not edit or redistribute the files in any way. This activity was created for personal use or classroom use only.
Favorite Printable Supplies:
These are a few of my favorite supplies that I use for printable games and activities:
More New Year's Eve Printable Games:
By entering your email address you will be receiving the free digital file as well as subscribing to our weekly email newsletter. You may unsubscribe at any time.