The creative possibilities are endless with this free printable blank face template. Whether you need a starting point for a self portrait, or want to design your own superhero, this face template will be a helpful beginning to your project.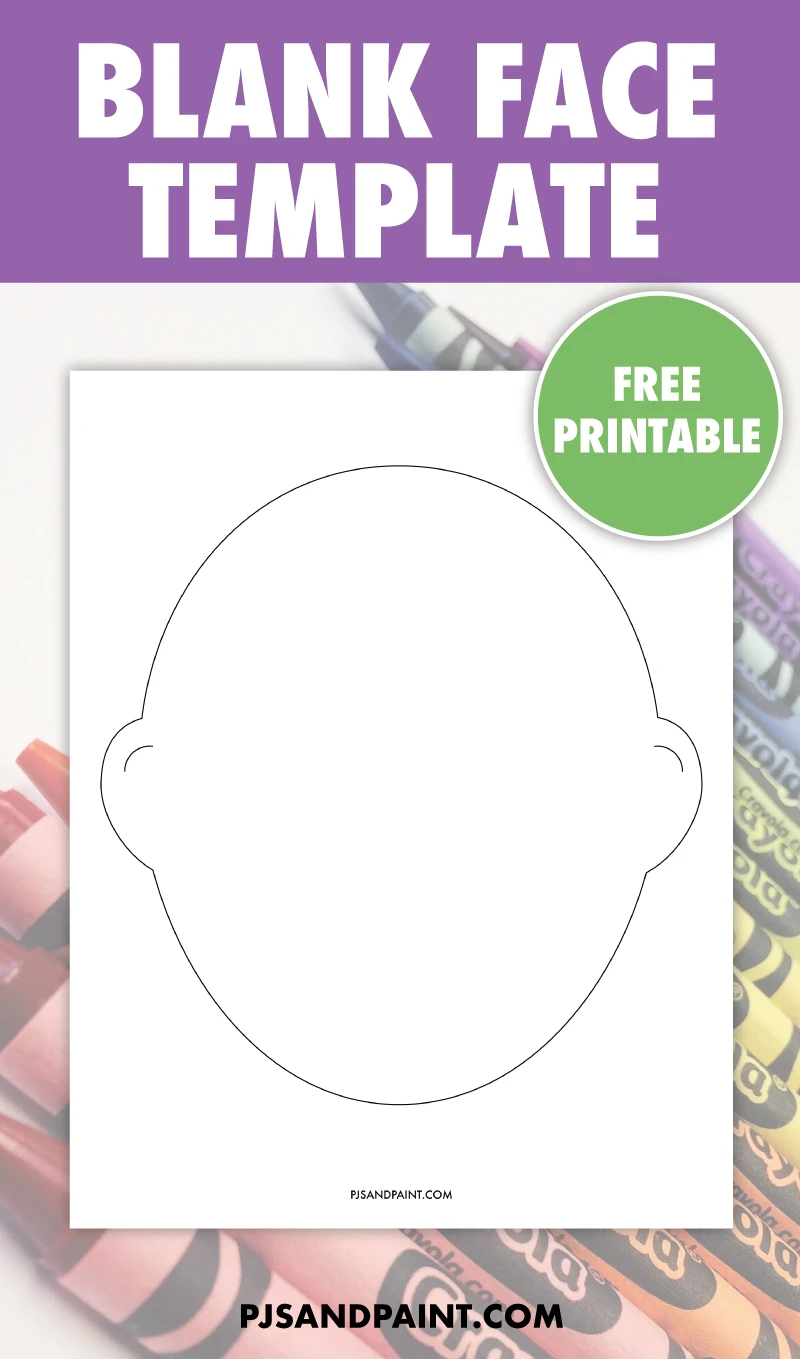 Disclaimer: This post contains Amazon affiliate links. This means that at no additional cost to you, I may earn a small commission if you decide to make a purchase. For more information, please feel free to read the affiliate disclosure on our privacy policy page.
Now that my kids are a little older, they absolutely love to draw. From animals to their favorite cartoon characters, they really get a ton of enjoyment from breaking out paper and crayons.
I started saving a bunch of my kids' drawings in a large plastic bin. I put the date on them and one day hope to organize some in a binder so my kids can see their artistic abilities and creativity progress.
I can already see such a huge difference from my kids' self portraits and family pictures. They went from a simple circle with a few dots and lines as the face, to include eyes, eyelashes, ears and more.
One idea is to give your child a blank face template and see how their interpretation of facial features progress throughout time.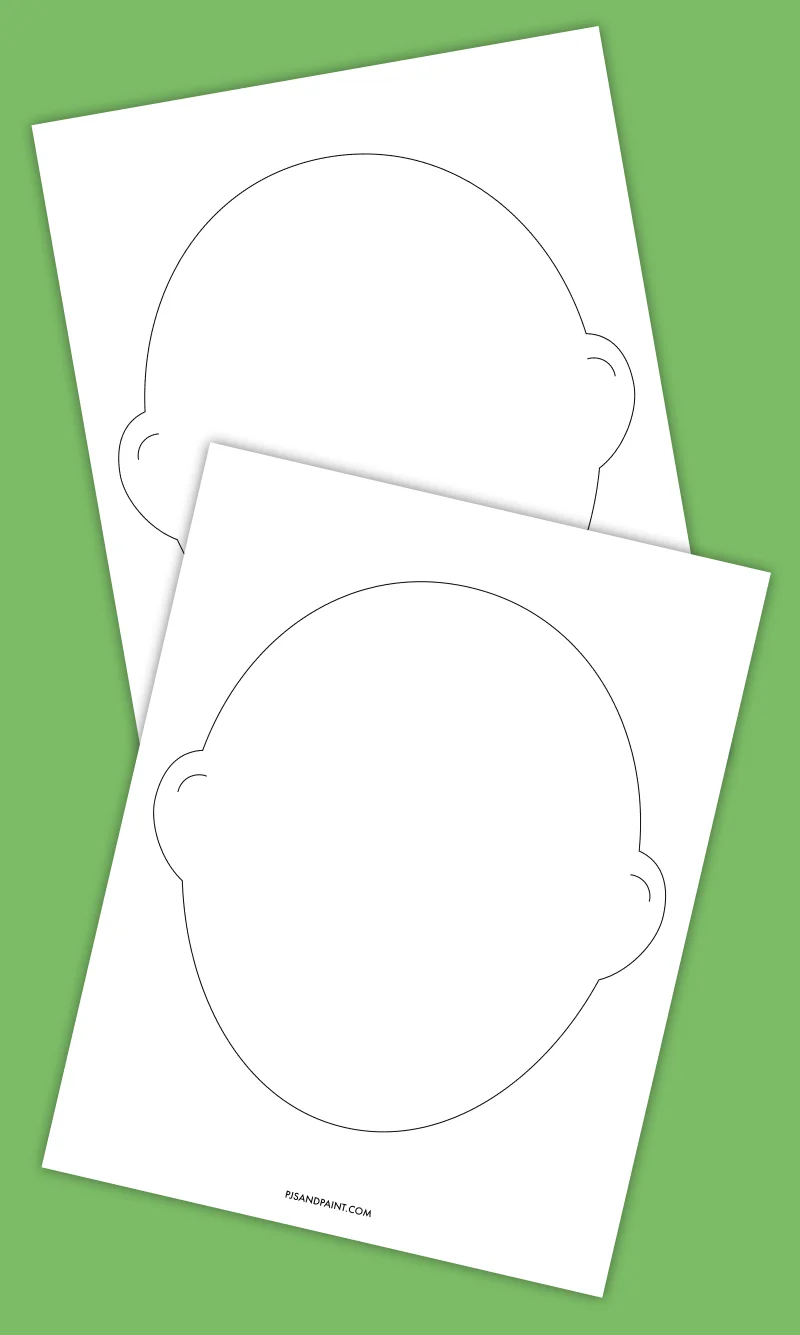 This free printable blank face template is the perfect starting point to and endless amount of creative projects. Simply print out the template and set out pens, pencils, markers, crayons and other art supplies.
Kids can create self portraits, portraits of family members and friends or even create their own characters and superheros!
Free Printable Blank Face Template
This template was designed to be printed onto one standard 8.5×11 inch piece of paper or cardstock. One face will print per page.
Please feel free to download and print as many copies of the template as you would like. However, please do not edit or redistribute the files in any way. This template is intended for personal or classroom use only.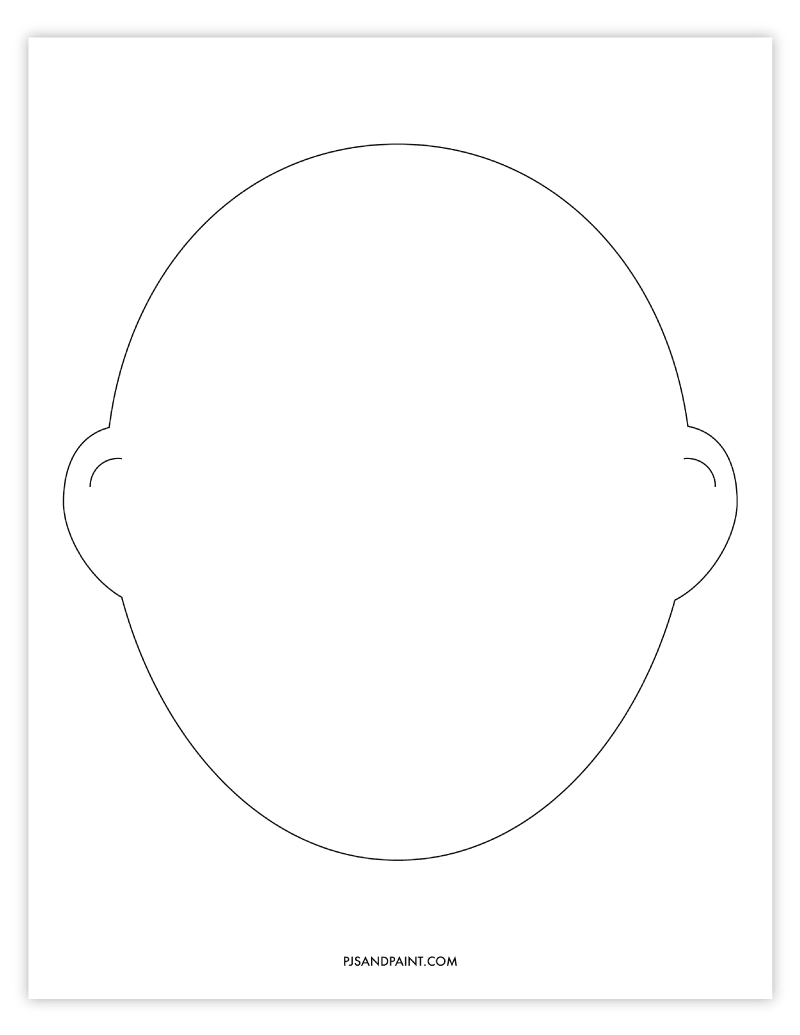 If you enjoyed this post, you might also like to check out some of our other free printable templates below:
Download Link:
Download the free printable blank face template.