This free printable Christmas crossword puzzle is a fun and festive activity for kids to work on this upcoming holiday season.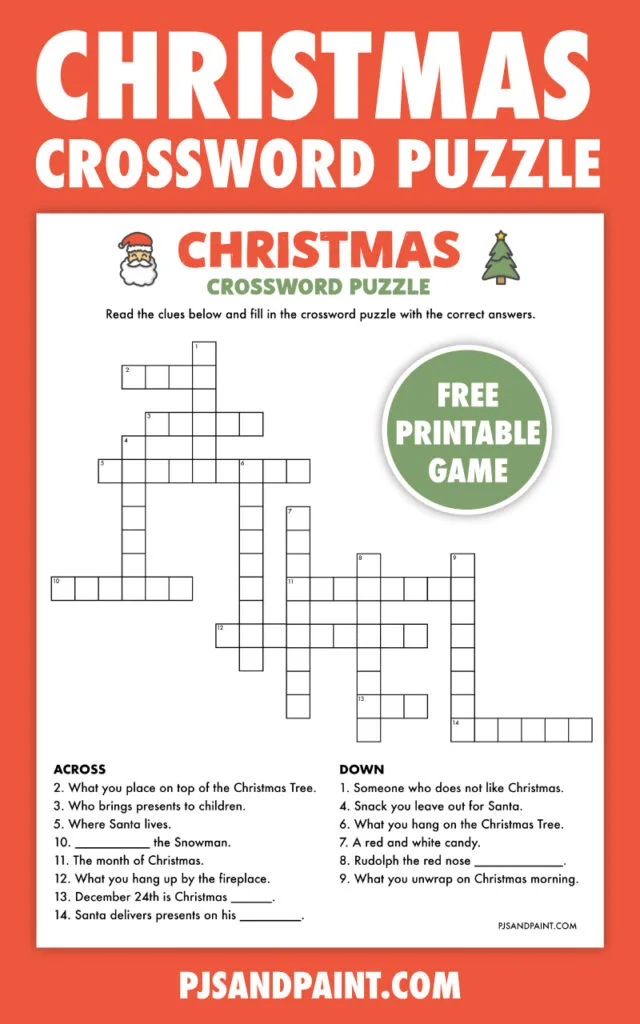 Disclaimer: As an Amazon Influencer, I earn from qualifying purchases. This means that at no additional cost to you, I may earn a small commission if you decide to make a purchase. For more information, please feel free to read the affiliate disclosure on our privacy policy page.
How to play:
This holiday themed game features 14 clues to help you fill in the puzzle. It is the perfect activity for at home, in the classroom, during a holiday party or just a rainy day in December.
Free Printable Christmas Crossword Puzzle
This Christmas crossword puzzle is designed to be printed onto a standard 8.5×11 inch piece of white printer paper or cardstock.
Please feel free to download and print as many copies of the game as you would like. However, please do not edit or redistribute the files in any way. This activity was created for personal use or classroom use only.
In this game you will have to answer the folding clues:
What do you place on top of the Christmas Tree?
Who brings presents to children?
Where does Santa live?
The name of a famous snowman.
Which month is Christmas in?
What do you hang up by the fireplace?
What is the name of the day that falls on December 24th?
How does Santa deliver his presents?
Who is someone that does not like Christmas?
What is a snack that you leave out for Santa?
What is something that you hang on the Christmas Tree?
What is a red and white candy?
Who was Rudolph?
What do you unwrap on Christmas morning?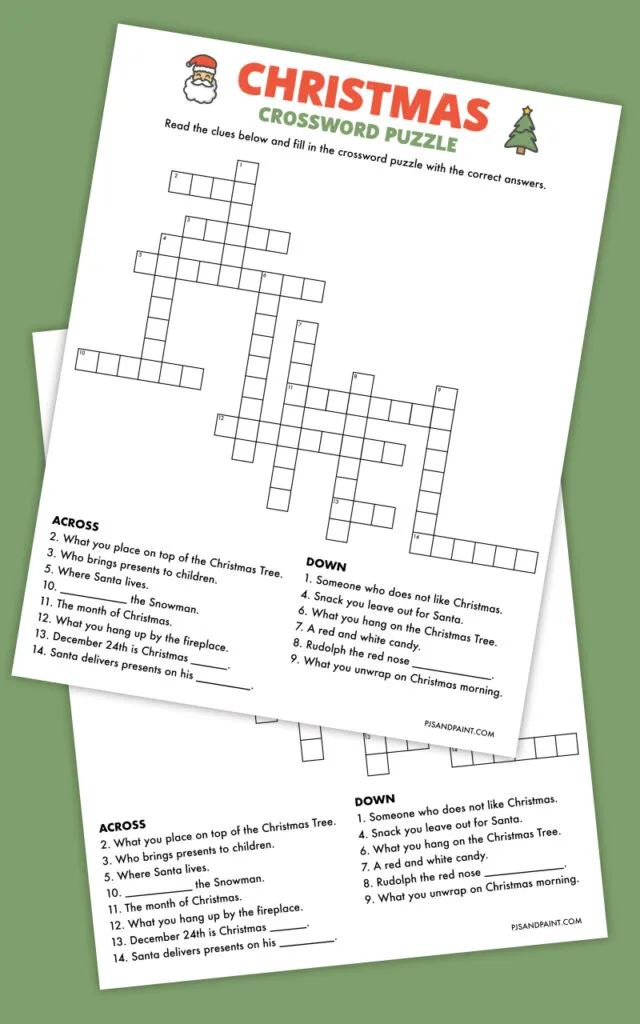 How to make printable activities reusable:
If you are planning on using this crossword puzzle as a yearly activity in the classroom for example, you may want to reuse the games each year. If so, I would definitely recommend laminating the pages.
Once you laminate the games you can then use dry erase markers to fill in the answers. Afterwards, you can simply wipe off the marker and then the next student can work on solving the puzzle.
Another option are dry erase pockets. All you need to do is print out the crossword puzzle and then place the game into the dry erase pocket and use dry erase markers to fill in the answers.
Favorite Printable Supplies:
These are a few of my favorite supplies that I use for printable games and activities:
More free printable Christmas games and activities: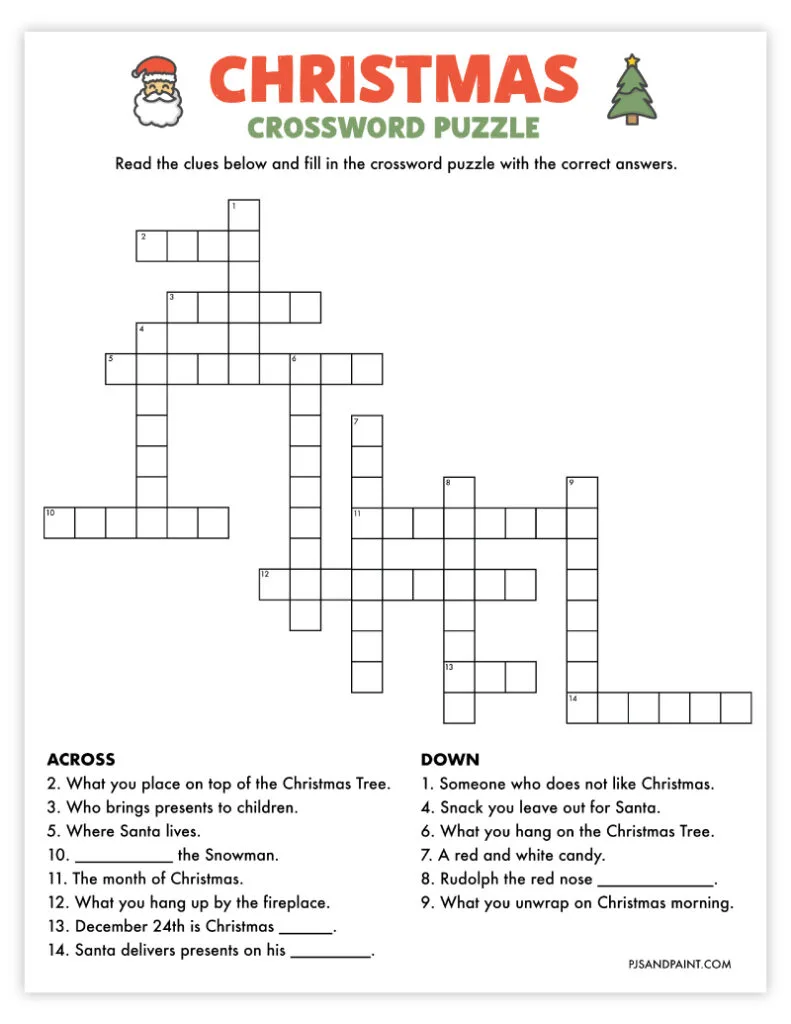 By entering your email address you will be receiving the free digital file as well as subscribing to our weekly email newsletter. You may unsubscribe at any time.
Answer Key:
Across:
2. Star
3. Santa
5. North Pole
10. Frosty
11. December
12. Stockings
13. Eve
14. Sleigh
Down
1. Grinch
4. Cookies
6. Ornaments
7. Candy Cane
8. Reindeer
9. Presents