Make walks this Fall extra fun by incorporating this fun free printable outdoor fall scavenger hunt great for kids. It will make a regular stroll more exciting and engaging for your little ones.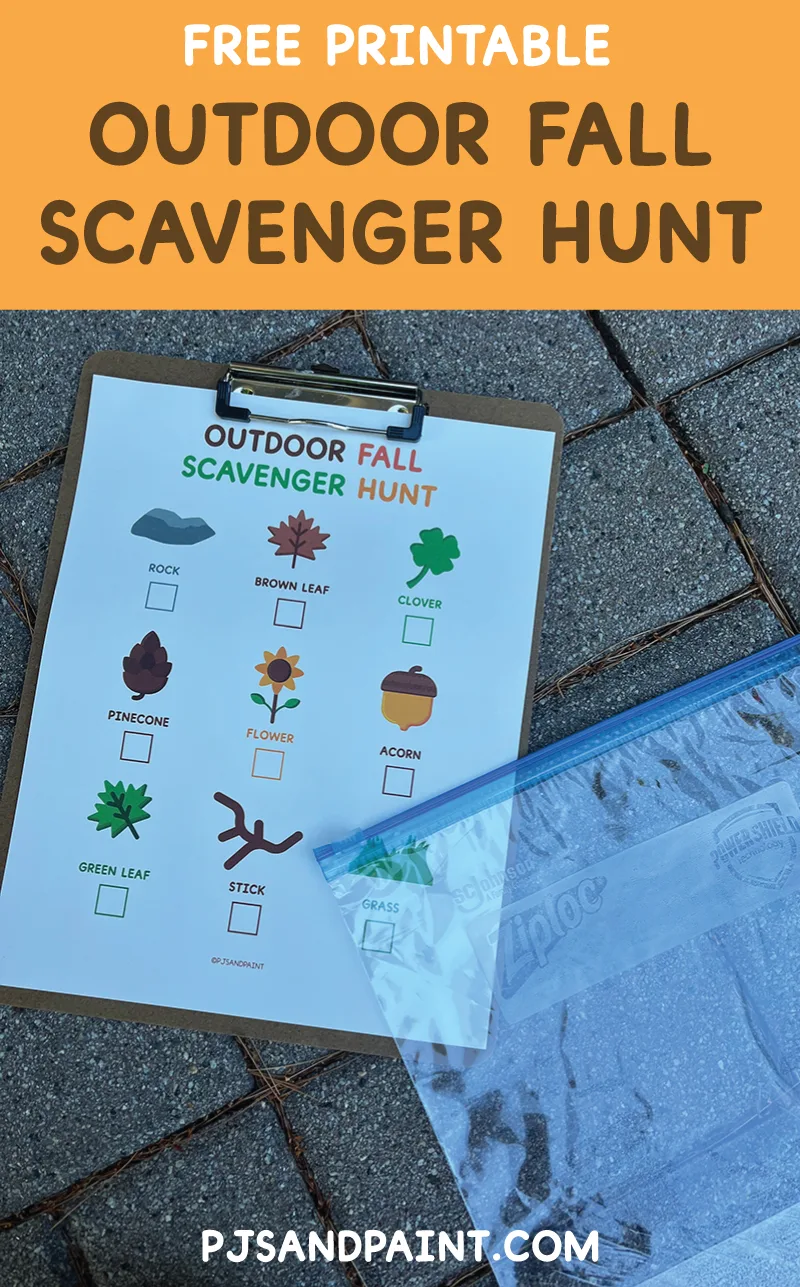 Disclaimer: This post contains Amazon affiliate links. This means that at no additional cost to you, I may earn a small commission if you decide to make a purchase. For more information, please feel free to read the affiliate disclosure on our privacy policy page.
Fall is definitely my most favorite time of year and I would go for hour long walks every morning if I could. Unfortunately, one of my sons is not a fan of long walks or sitting in the stroller and so we usually cut our walks pretty short.
The other day the weather was just too beautiful not to be outside for a more extended period of time. And so I decided to try an incorporate a fun scavenger hunt activity to keep the kids more entertained on our little nature walk.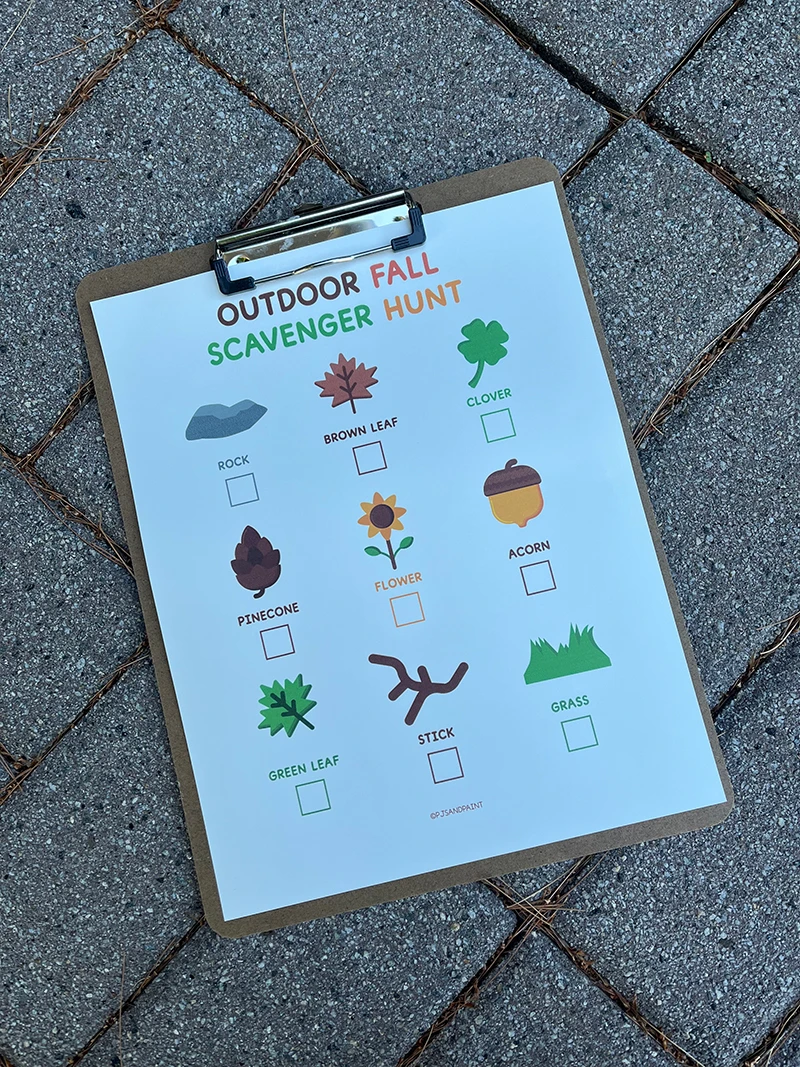 This scavenger hunt is perfect not only for walks but for backyards and parks and well.
Supplies needed:
Free printable template (the download link is located at the bottom of this post).
Pen, pencil, crayons or markers
White printer paper
Clipboard (optional)
Ziplock bags (optional)
In this scavenger hunt, you will be searching for the following fall themed items:
Rock
Brown leaf
Clover
Pinecone
Flower
Acorn
Green leaf
Stick
Grass
Simply print out the scavenger hunt onto printer paper or cardstock. Grab a ziplock bag and then every time you find an item on the list, check it off and place it inside the bag.
After you find all of the objects, take them home and maybe do a craft with your nature supplies!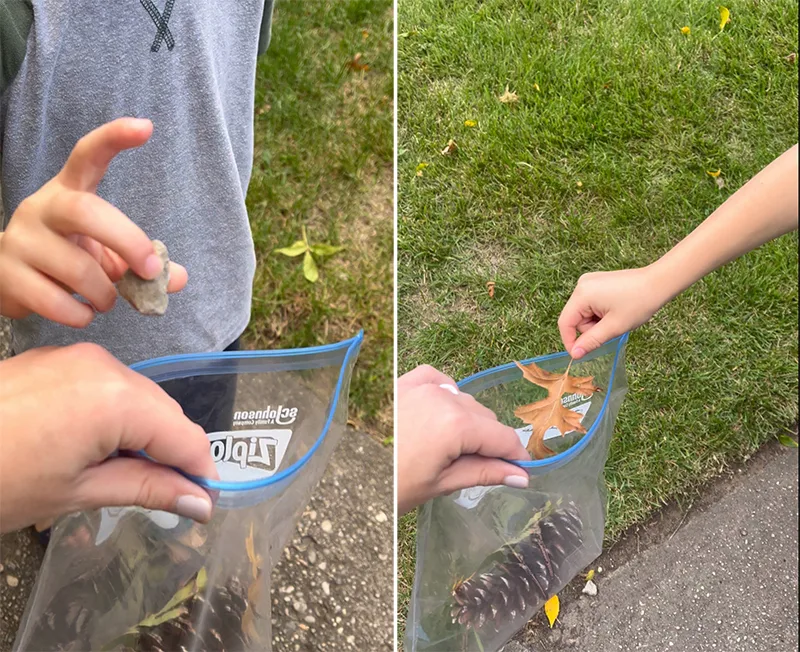 Favorite Printable Supplies:
These are a few of my favorite supplies that I use for printable games and activities: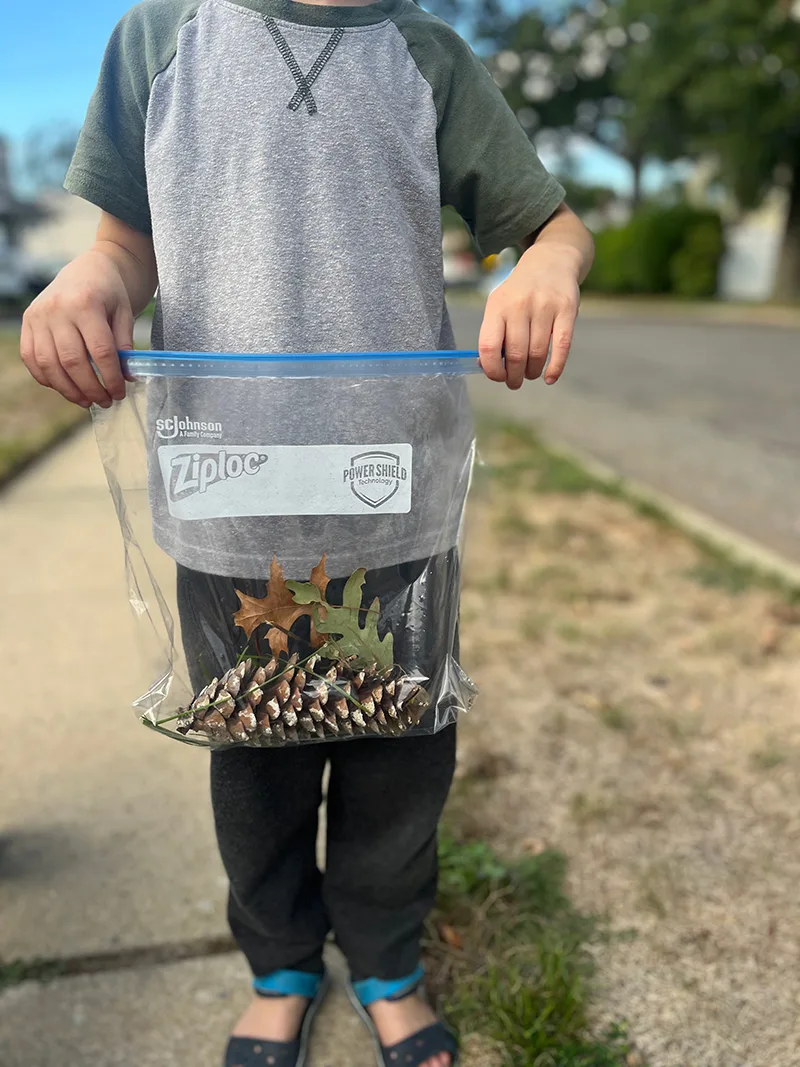 Free Printable Outdoor Fall Scavenger Hunt
This scavenger hunt was designed to be printed onto standard 8.5×11 inch printer paper or cardstock. We also used a clipboard to check off all of the items on our scavenger hunt list.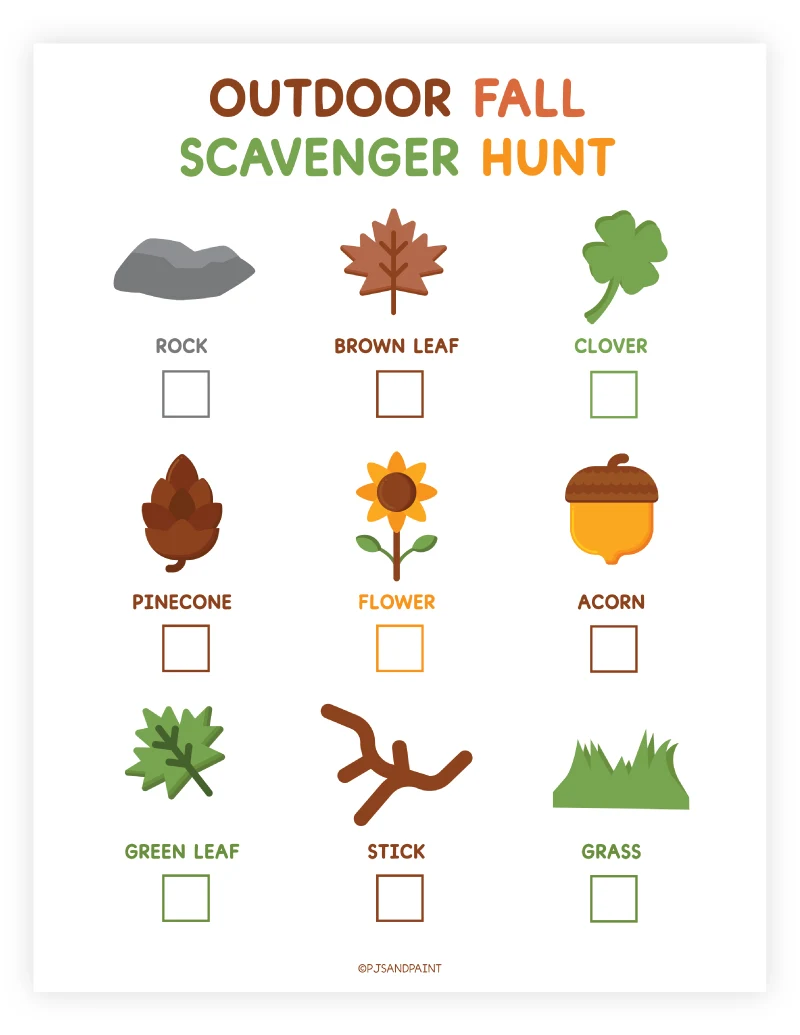 Feel free to download and print as many copies of the scavenger hunt as you would like. However, please do not edit or redistribute the files in any way.
More fun free printable scavenger hunt games below:
By entering your email address you will be receiving the free digital file as well as subscribing to our weekly email newsletter. You may unsubscribe at any time.