This free printable dinosaur scavenger hunt is a great activity to keep the kids entertained on a rainy day. Simply print out the images and checklist, set them up around the house and let your kids search for them!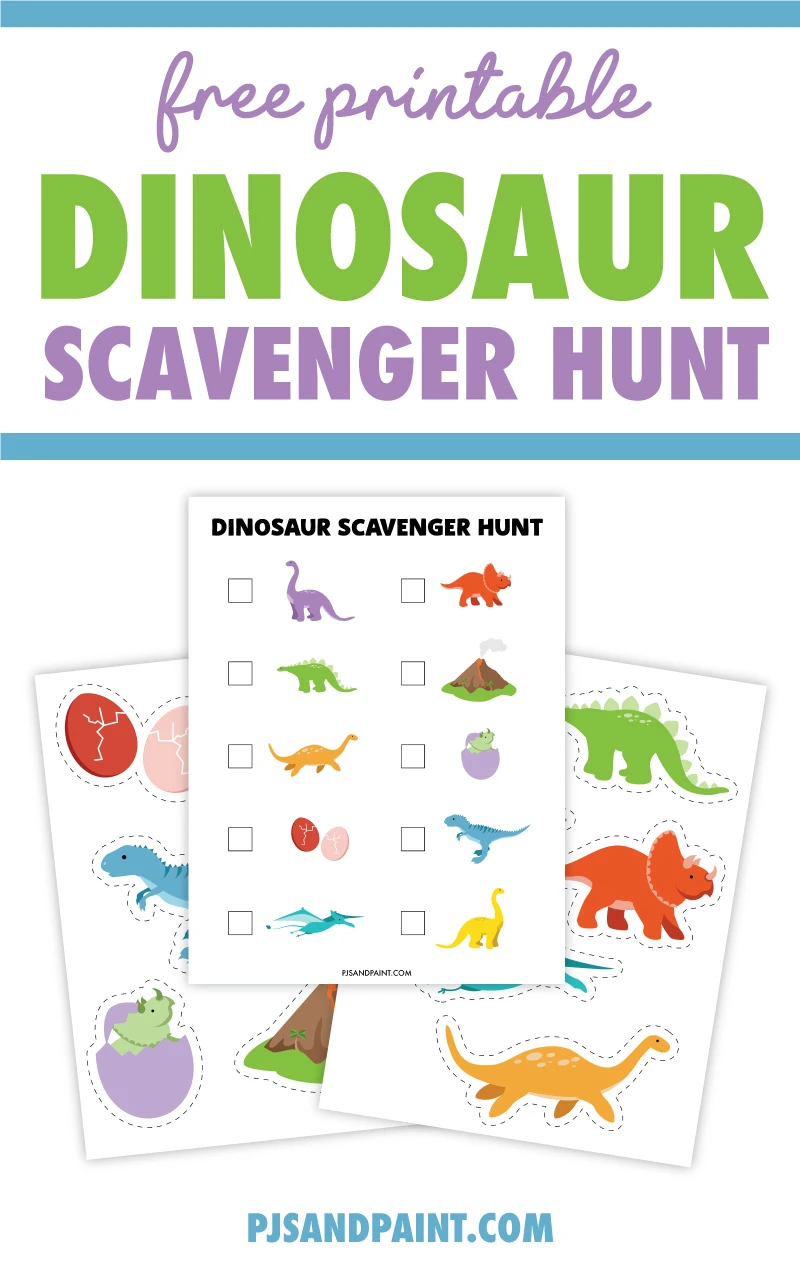 Disclaimer: This post may contain Amazon affiliate links. This means that at no additional cost to you, I may earn a small commission if you decide to make a purchase. For more information, please feel free to read the affiliate disclosure on our privacy policy page.
Scavenger hunts are a huge hit in my house. When we are stuck inside in a rainy day, or just need to get out of the Summer heat, I like to try and think of fun activities that my kids can play indoors.
This free printable dinosaur scavenger hunt is super easy to set up and can be played endless amount of times, meaning endless amount of entertainment!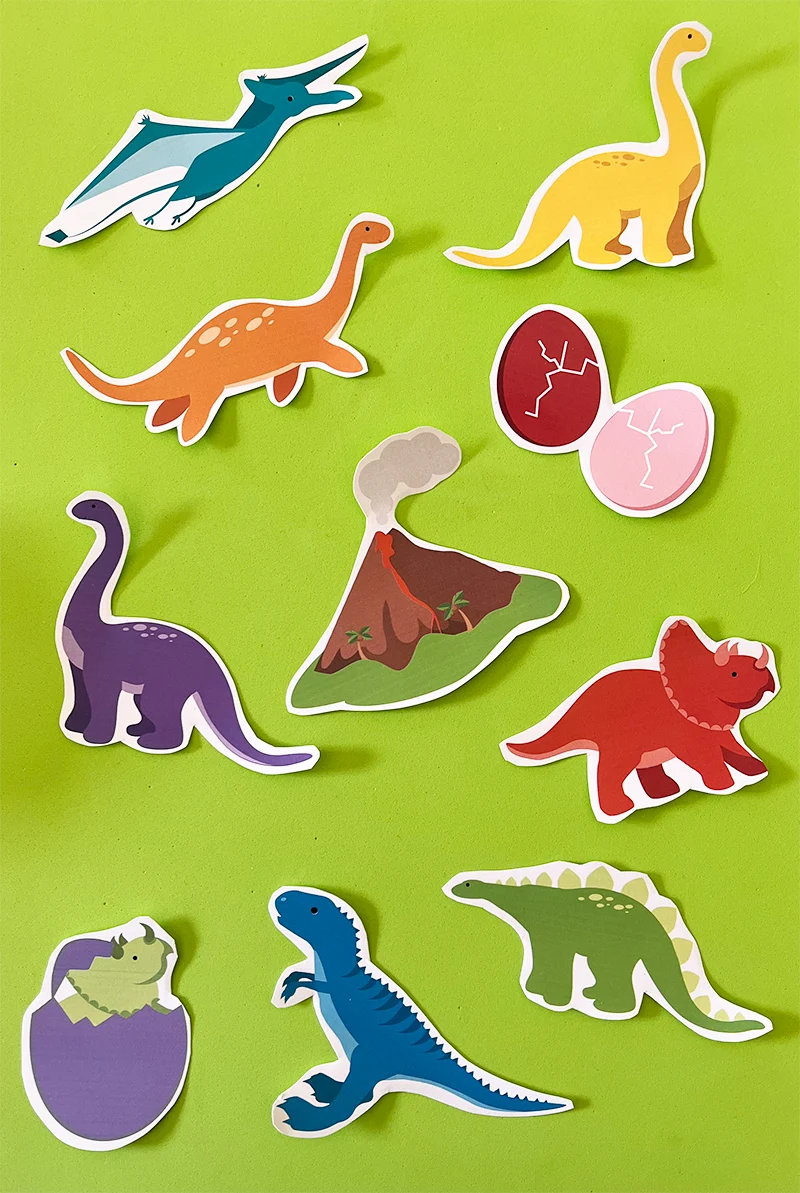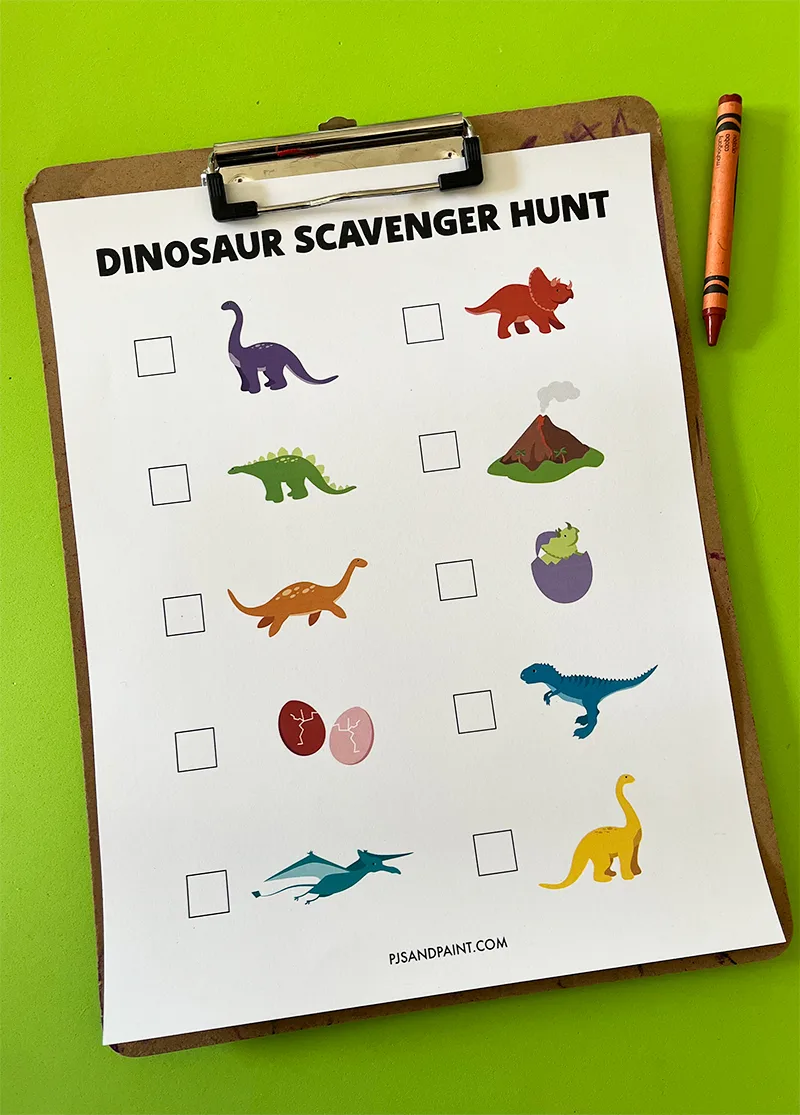 How to set up the scavenger hunt.
First, print out the pdf that is located at the bottom of this post. Included is a checklist page, and ten dinosaur pictures. Depending on how many kids will be playing or how many rounds you are planning on setting up, you can print multiple copies of the checklist page.
Next, you will want to cut out all of the dinosaurs. If you would like, you can laminate the dinosaurs as well. I love laminating my scavenger hunt pictures because they are much more durable that way. My kids love to set up the scavenger hunt multiple times and are not that gentle so laminating ensures they get the most use possible out of them!
If you are looking for a great laminating machine, this is the one I currently use.
It's very easy to work with and I highly recommend it! If you do decide to laminate your pictures, I would suggest printing the dinosaurs out onto white cardstock. This will produce the best quality results.
However, you definitely do not need to laminate! Simply printing out on regular printer paper or cardstock will be just fine!
Once the dinosaurs are printed and cut out, you can hide them around your house. I used scotch tape to attach the pictures to walls, doors etc.
Give your kids the scavenger hunt checklist and a crayon and let them get to work! Once they are done either they or you can set them up again in different places around the house for another round of fun.
This scavenger hunt can also be a great outdoor activity. I have set it up before my kids have playdates and then if they come to me saying they are bored, I just hand them checklists and tell them to start searching!
Sometimes I will have a small prize ready for them at the end to make the scavenger hunt even more exciting!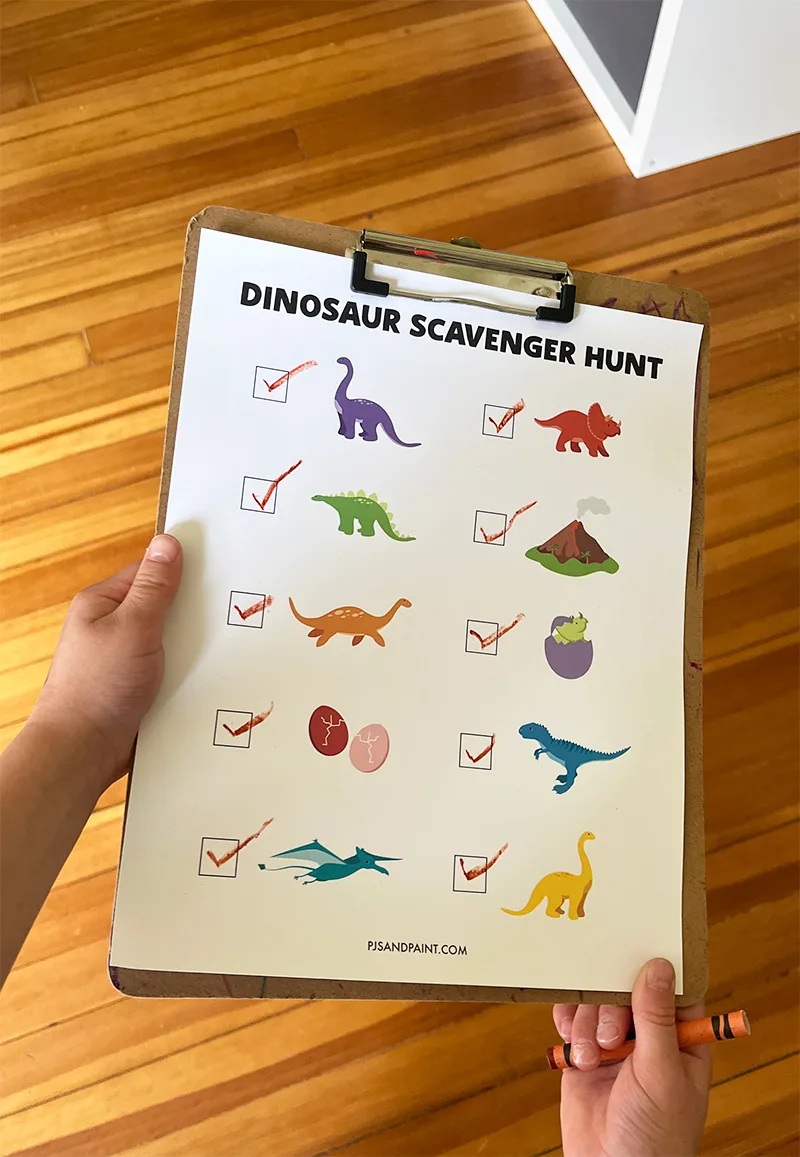 Free Printable Dinosaur Scavenger Hunt
This activity was designed to be printed onto three 8.5×11 inch pieces of white printer paper or cardstock. One check list and ten dinosaur pictures will print per pdf. Please feel free to download and print as many copies of the dinosaur scavenger hunt as you would like. However, please do not edit or redistribute the files in any way. This activity was created for personal or classroom use only.
If you enjoyed this post, you might also like to check out some of our other fun free printable scavenger hunts below: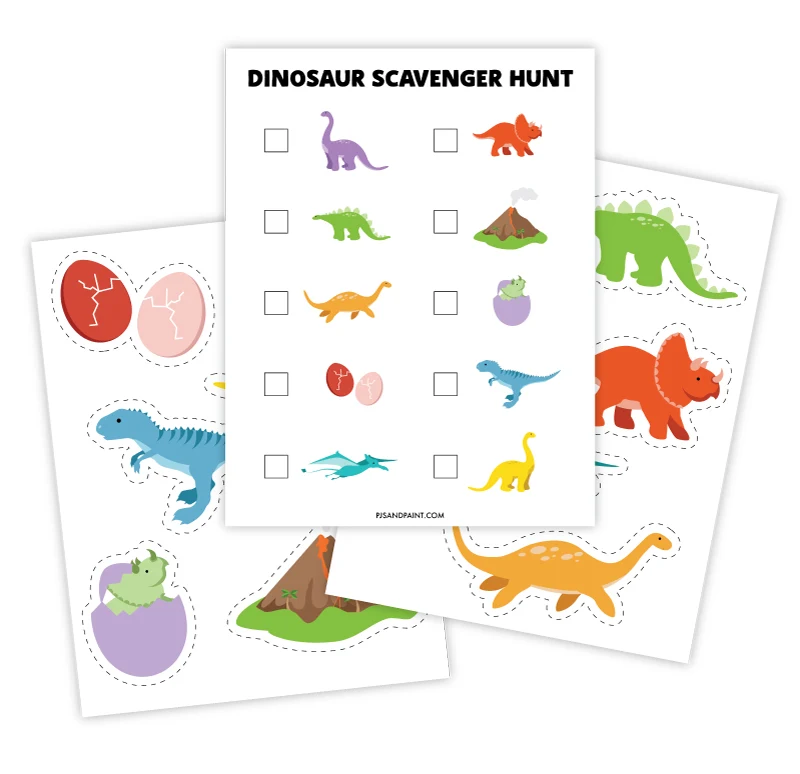 Download Link:
Download the dinosaur scavenger hunt.