A great way to make walks even more fun this Summer is to incorporate this free printable Summer Scavenger Hunt. It is a great way to keep the kids engaged and having fun while getting some sun and fresh air!

Disclaimer: This post contains Amazon affiliate links. This means that at no additional cost to you, I may earn a small commission fi you decide to make a purchase. For more information, please feel free to read the affiliate disclosure on our privacy policy page.
One of my favorite things to do over the summer is to take walks with my kids. Whether it is to the playground, a friends house or to get ice cream, I just love being outside in the beautiful weather.
But while I could take long walks and simply enjoy the fresh air, sometimes my kids need a little more entertainment. That is where this Summer Scavenger Hunt comes into play!
Simply print out the scavenger hunt page and bring along something to write with such as pens, pencils, crayons or markers. Then all you have to do is check off each item as you find it.
This scavenger hunt is perfect for not only walks but also parks and backyard fun as well.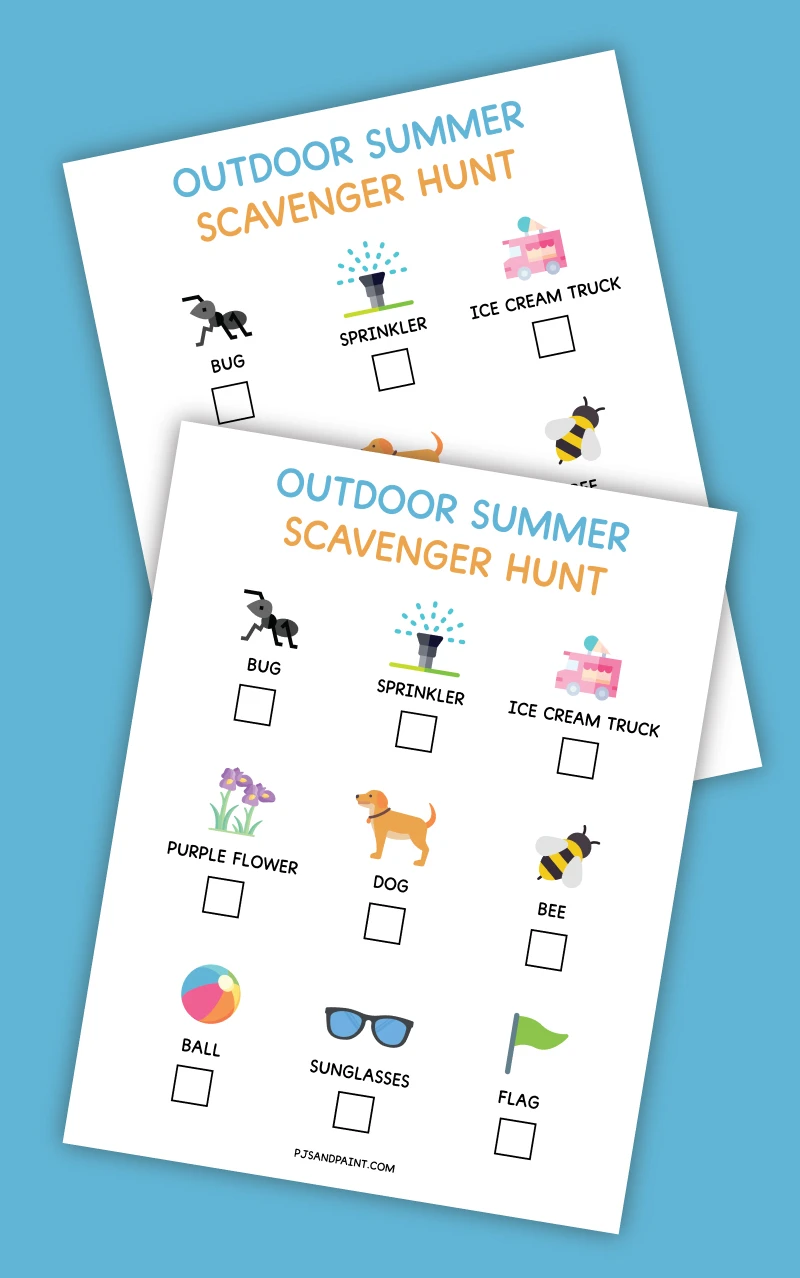 In this scavenger hunt, you will be searching for the following nine Summer themed items:
Bug
Sprinkler
Ice cream truck
Purple flower
Dog
Bee
Ball
Sunglasses
Flag
Want to reuse the scavenger hunt?
If you want to save some paper and reuse the scavenger hunt multiple times, you might want to laminate the page.
This is the lamination machine that I am currently using and I definitely recommend it. After the scavenger hunt is laminated you can easily use a dry erase marker to check off the items and then wipe everything off when you're done.
And if you don't have access to a lamination machine, another great option would be these dry erase pockets. Simply print out the scavenger hunt and then place it into the pocket. Again, use a dry erase marker and clean the page after you are done.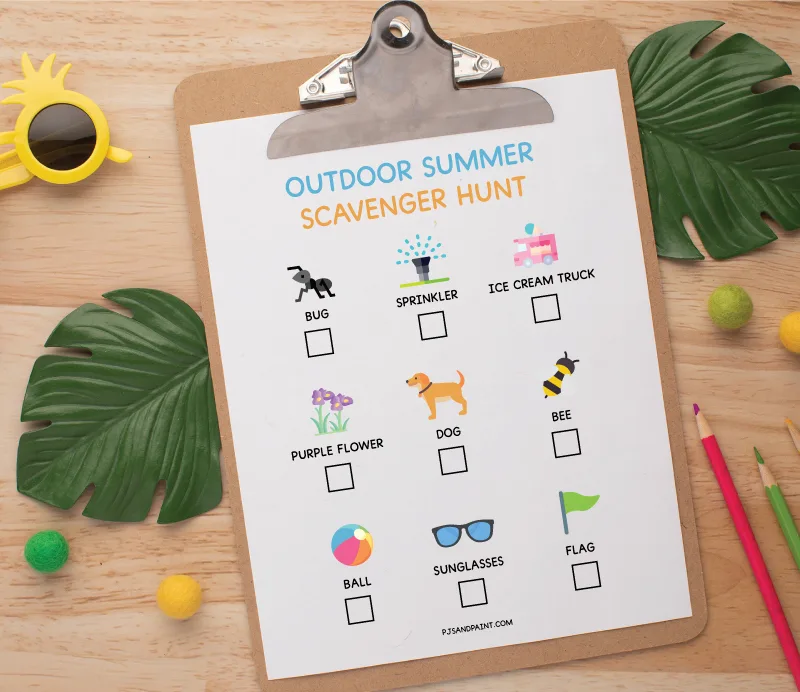 Free Printable Summer Scavenger Hunt
This Summer scavenger hunt was designed to be printed onto a standard 8.5×11 inch piece of white printer paper or cardstock. I would also recommend using a clipboard to make checking off the scavenger hunt items easier.
Feel free to download and print out as many copies of the scavenger hunt as you would like. However, please do not edit or redistribute the files in any way.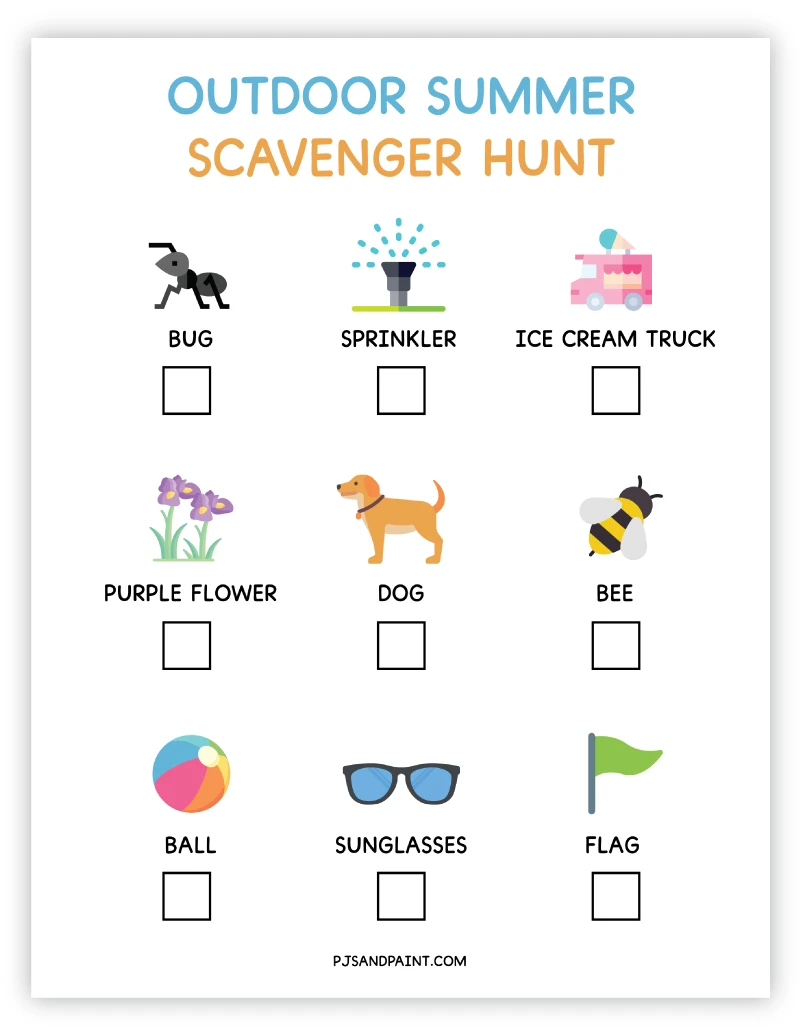 If you enjoyed this scavenger hunt, you might like to check out some of our other fun free printable scavenger hunts below:
Download Link:
Download the Summer Scavenger Hunt.