This free printable build a mermaid craft is perfect for when you need a fun and creative project to entertain your kids. Whether it is during a playdate, on a rainy day or even in the classroom, this activity is great for a variety of ages and artistic skill levels.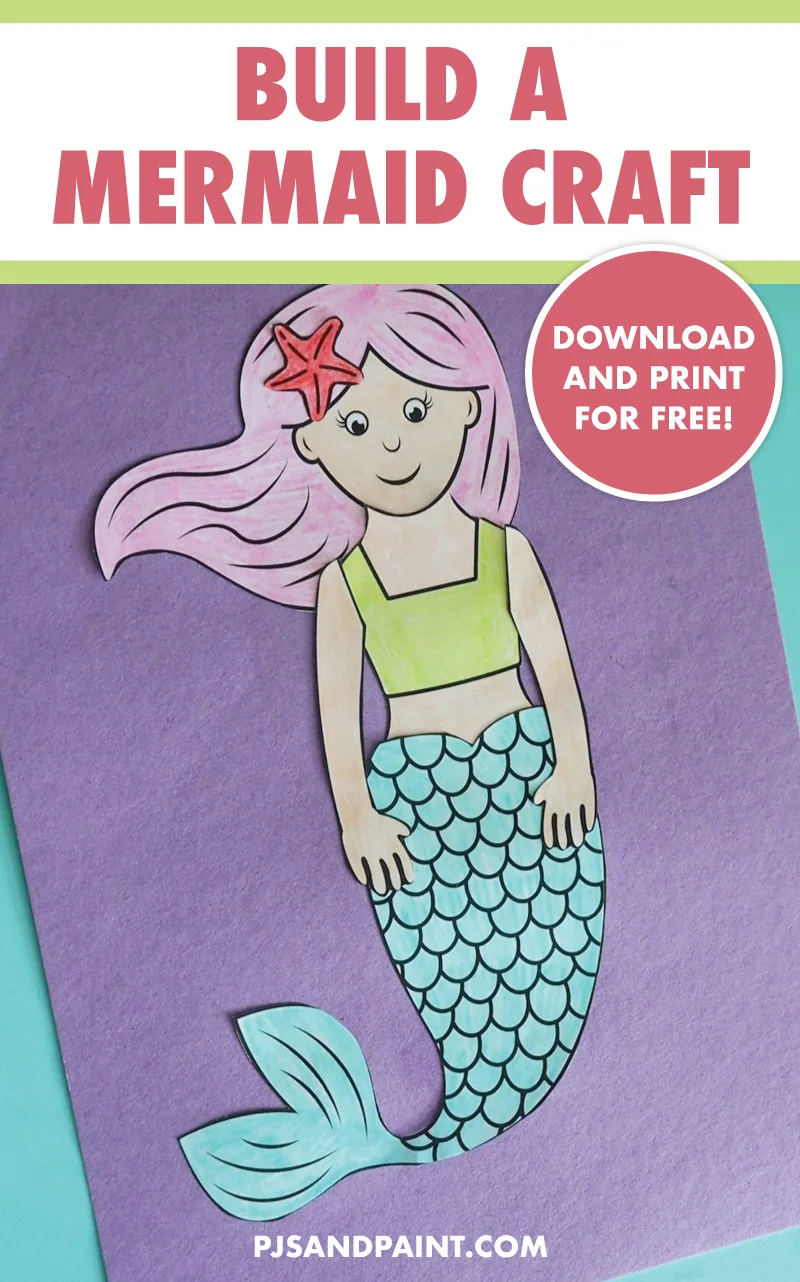 Disclaimer: This post may contain Amazon affiliate links. This means that at no additional cost to you, I may earn a small commission if you decide to make a purchase. For more information, please feel free to read the affiliate disclosure on our privacy policy page.
Right now, Summer is in full swing. That means hot weather and of course swimming! What better game to play in the pool than to pretend you are a mermaid. But the fun doesn't need to stop once pool time is over. If your kids are still in mermaid mode, simply print out this build a mermaid coloring page and have them create their very own beautiful sea creature!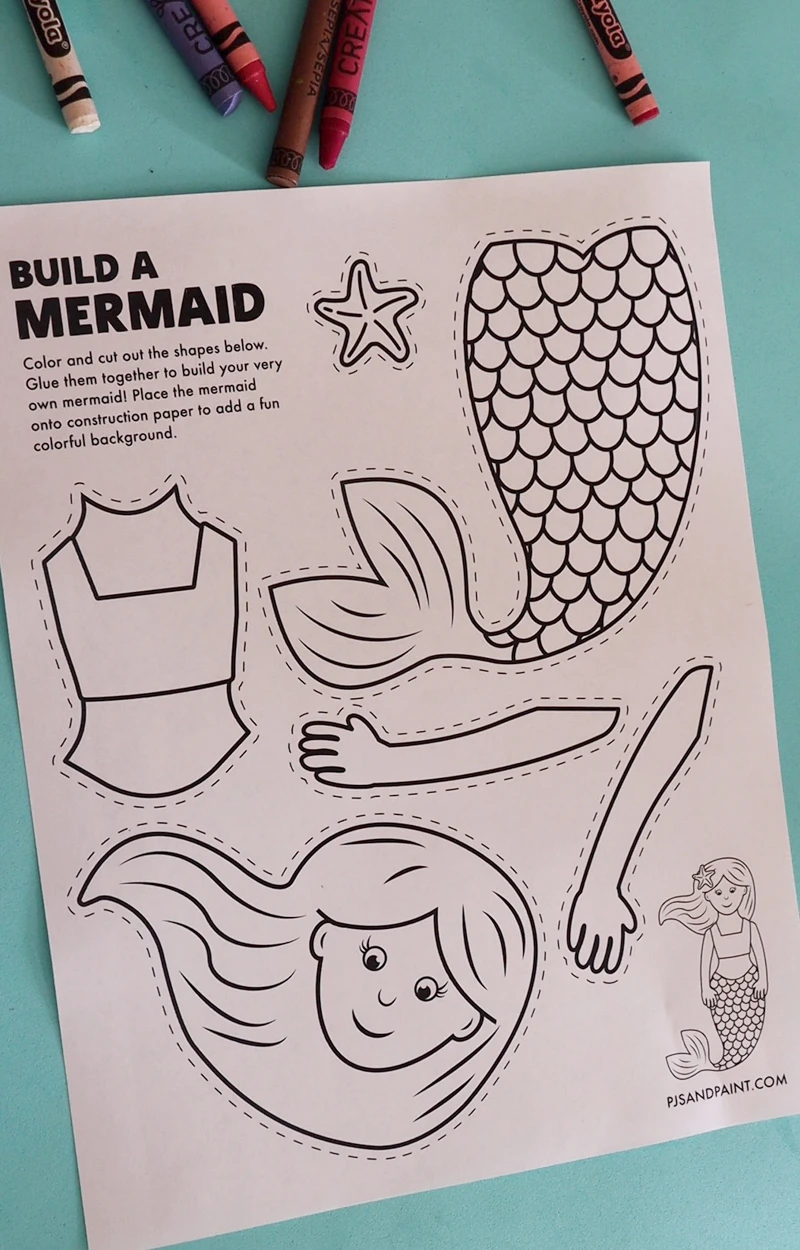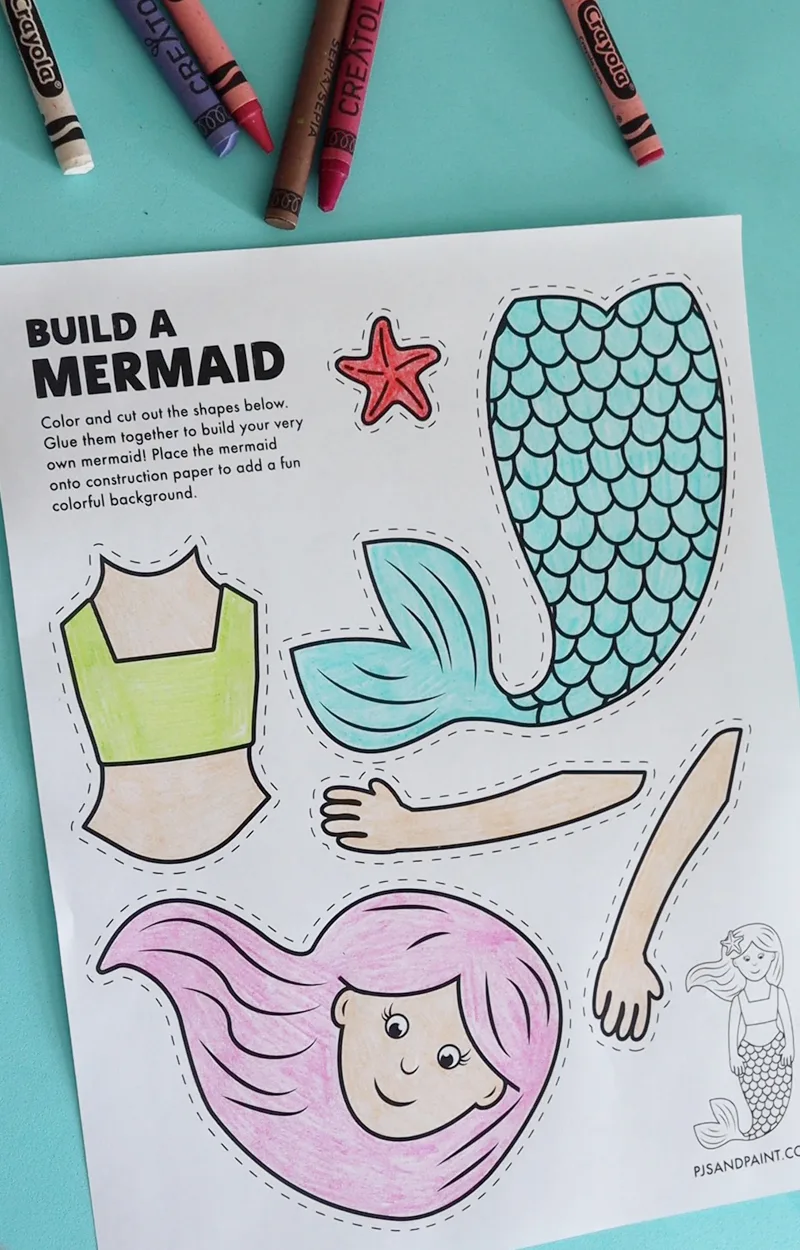 Supplies needed for this activity:
Free printable pdf coloring page (the download link is located at the bottom of this post)
Crayons, colored pencils or markers
Scissors
Glue
Construction paper
How to use the build a mermaid craft:
The first step is to print out the pdf coloring page onto white printer paper. Once printed, grab some art supplies such as crayons, colored pencils or markers and begin coloring in the pieces of the mermaid. Feel free to be as creative as you'd like, the more colors the better!
Next, cut out all of the pieces of the mermaid. If your child is able to safely use scissors, this would be an excellent opportunity to have them practice their scissor skills. If they aren't able to use scissors quite yet, you can help out with this step.
Choose a piece of colored construction paper and then begin gluing all of the pieces together to form the mermaid. There is a small drawing of a completed mermaid that you can reference while putting everything together.
Afterwards, it might be fun to draw some ocean elements in the background such as fish, bubbles, crabs etc.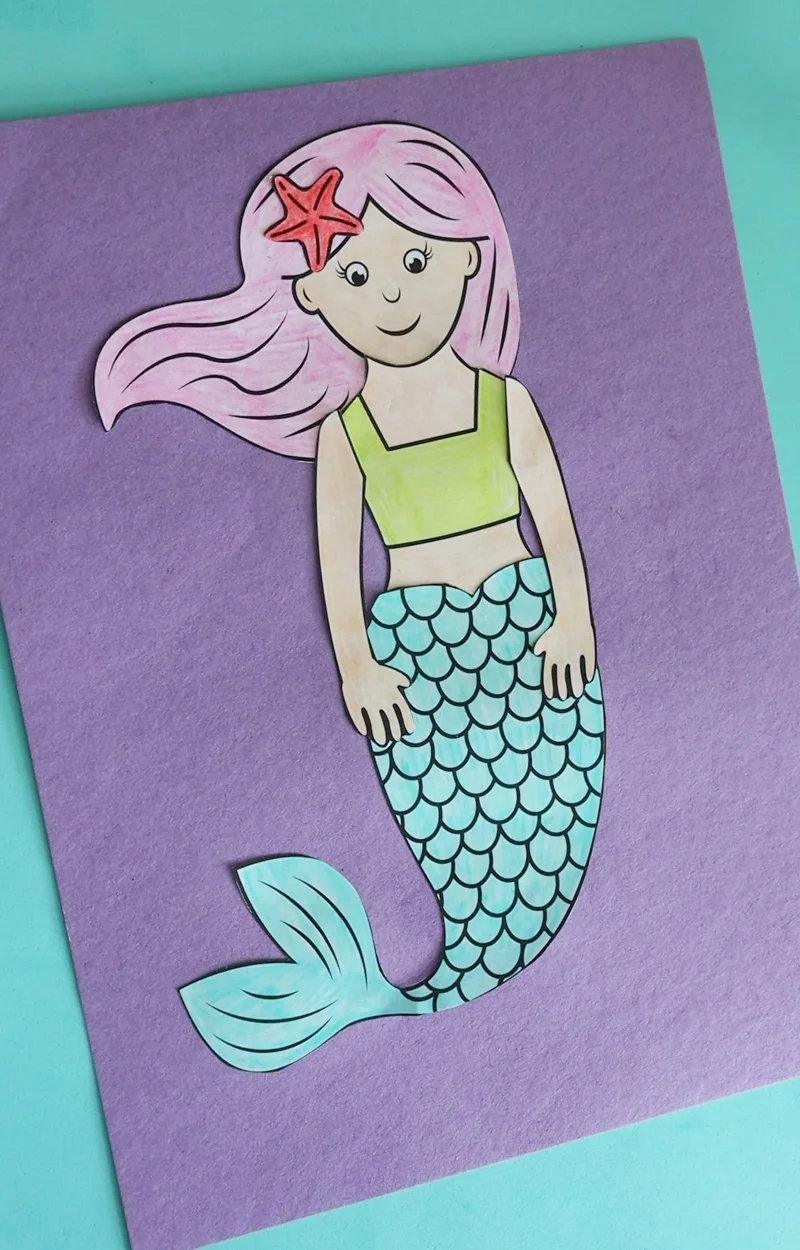 Free Printable Build a Mermaid Craft
This activity was designed to be printed onto a standard piece of 8.5×11 inch white paper. One mermaid project will print per page. Please feel free to download and print as many copies of the craft as you would like. However, please do not edit or redistribute the files in any way. This activity was created for personal or classroom use only.
If you enjoyed this post, you might also like to check out some of our other fun free printable "build your own" activities below:

Download Link:
Download the build a mermaid craft.