Make sure Santa Claus has plenty of gift ideas for your kids this holiday season by having them fill out this Free Printable Christmas List. This wish list is a great way to get everyone into the holiday spirit and make sure the kids are super happy on Christmas morning.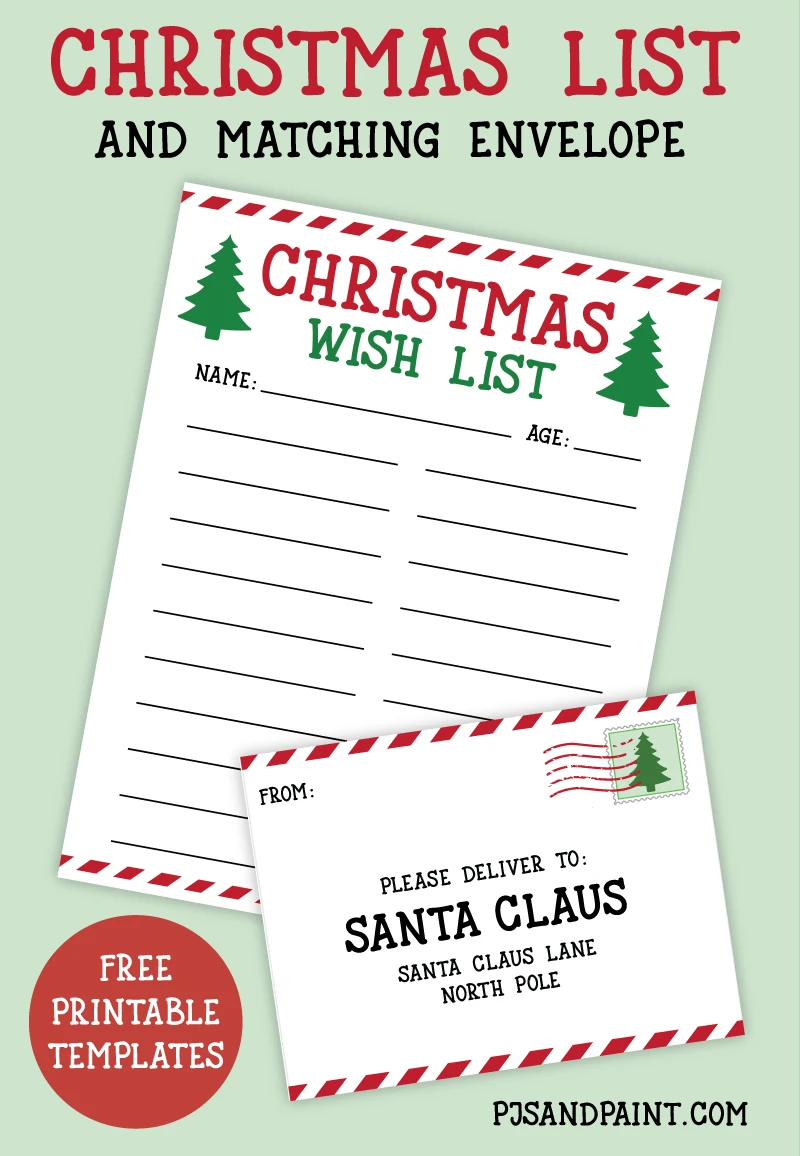 Disclaimer: This post may contain Amazon affiliate links. This means that at no additional cost to you, I may earn a small commission if you decide to make a purchase. For more information, please feel free to read the affiliate disclosure on our privacy policy page.
As you already know, the holiday season is the most magical time of year! Something that is of course very exciting for younger kids is asking for the perfect gift. A great way to make sure that Santa Claus can keep track of all of the gift ideas and ensure that the elves have all the supplies at the North Pole, is to make a list.
Be sure to have your kids fill out on of our free printable Christmas lists this holiday season. It is great for kids of all ages and can be downloaded and printed right at home.
If your kids are younger, you can give them a little help writing their lists. Instead of wiring, another good idea would be for them to daw pictures of what they think would be the best gifts to receive this Christmas.
As a bonus, I have also included a free printable envelope for your kids to send their letter to Santa in. This is a fun way to make sure that their list gets to the North Pole in time!
Before sending off to Santa, one great idea would be to make a copy of the Christmas list to save it as a keepsake. You and your child could look back at their list and see what types of things they wanted when they were younger.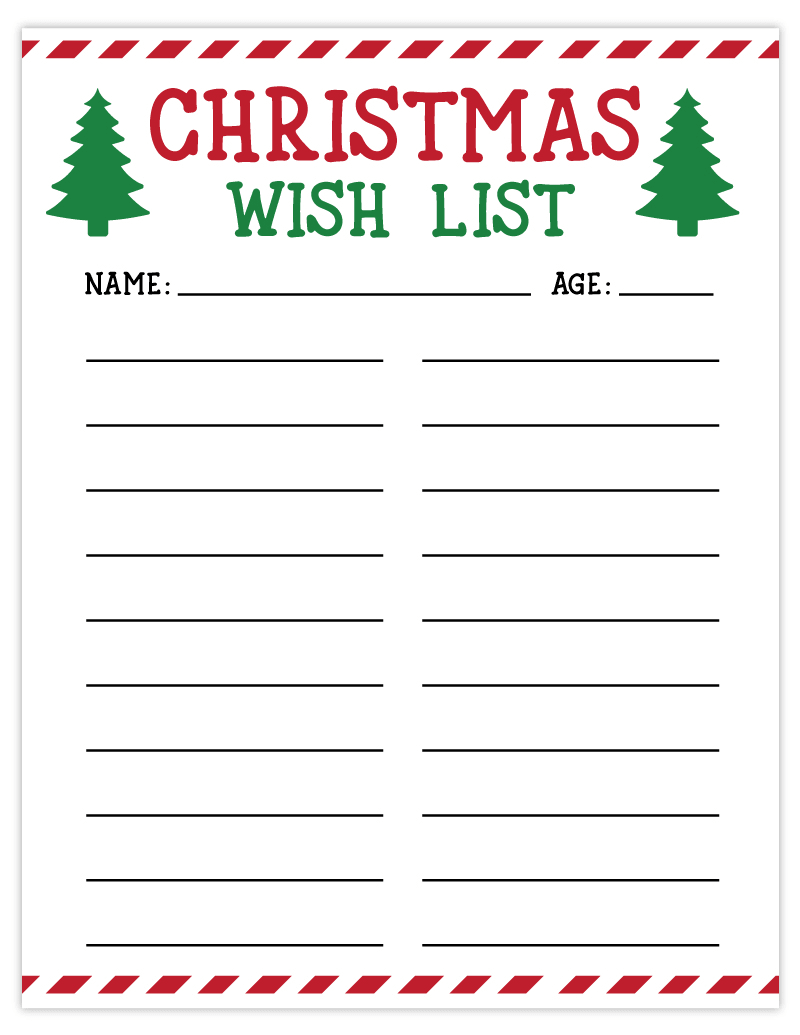 Free Printable Christmas List | Wish List for Kids
This Free Christmas List Template is available as a pdf file that is designed to be printed onto a standard piece of 8.5×11 inch printer paper. Please feel free to download and print as many copies of the wish list as you would like. However, please do not edit or redistribute the files in any way. This printable was created for personal use or classroom use only.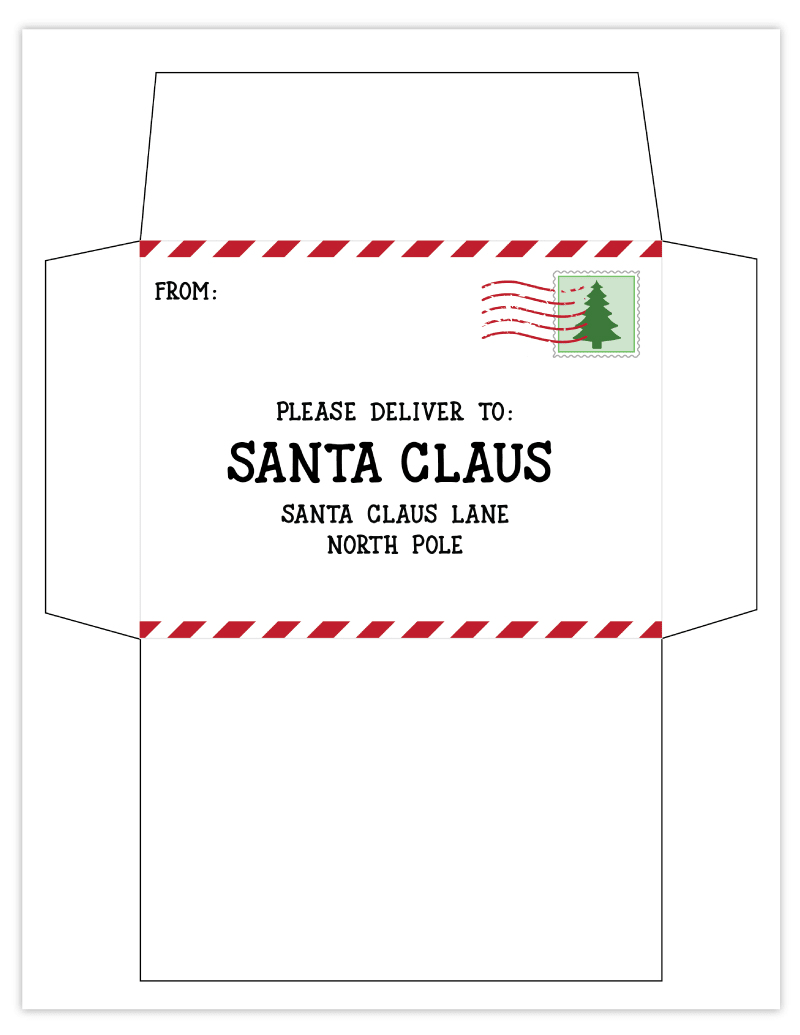 Free Printable Matching Envelope
This envelope is also designed to fit onto an 8.5×11 inch piece of white printer paper. For the very best results, I would recommend printing it out onto white cardstock.
How to put the envelope together:
The first step is to print out the envelope template (the download link is located at the very bottom of this page)
The next step is to cut out the envelope along the guidelines.
The third step is to fold the bottom larger flap up and make a crease.
The fourth step is to fold the two side flaps inward and then tape or glut it to the bottom flap.
Finally, simply fold up the letter to Santa Claus and then put it inside the envelope. Fold the top flap down and then seal it with a fun sticker or a piece of tape.
This Christmas letter is already addressed to Santa and his address at the North Pole. This way there should be no fears about the list containing ideas for their Christmas gifts getting to him on time!
Please feel free to download and print as many copies of the envelope as you would like. However, as with the Christmas list, the envelope is also only for personal use or classroom use only.
If you enjoyed our Free Christmas List Printables, you might like to check out some of our other fun Free Printables perfect for the upcoming Christmas season, below:
Download Links:
Free printable Christmas List template.